June 15, 2018 • Volume 1, Issue 12
As I write this, here in Albuquerque, were are under thunder-storm warnings. There is supposed to be a lot of rain and wind this weekend. The wind is nothing new, but the rain could be very exciting! If it rains for more than 15-minutes, I just don't know what I will do. Maybe a bit of tap-dancing... walking in it without an umbrella... The mind just boggles at the possibilities.


Apparently you guys like the new format and I am going to do my best to get this out every-other-week. Wish me luck!
I am in the process of putting together the next issue of Shadow & Light Magazine, which will feature alternative processes. So far we have Joni Sternbach, Marisa Redmond, Kevin Black, and several others either in negotiation or on board.


It is very interesting that these processes were supposed to be a "dying breed," never to return. I would argue, however, that they are nowhere close to dead and, in fact, are quite alive. Hopefully, we will get to the bottom of this on-going myth. If you take a cruise down to the content section you will see that Kodak Ektachrome is making a u-turn and coming back.
I do have to add one word of caution this week. It seems as though email scams are on the rise. That's only because they work! Please don't open an email unless you know who it is from. If curiosity does get the best of you, once it is opened, look at the sender. For example if it was sent to me (tim@cygnetpress.com), and it is from someone I have never known, I will mark it as span and send it on its way.


On 60 Minutes last week someone received a phone call from his "broker" suggesting that he act quickly to take advantage of a VERY promising opportunity. Without even verifying that call, he did was he was told and lost $500,000. Gulp!


I receive many phishing "opportunities," and have only responded once. I didn't lose any money only some respect (for myself). Let's be careful. We work very hard for what we have and let's not give it away.


Flat Lighting Tips for Perfect Portraits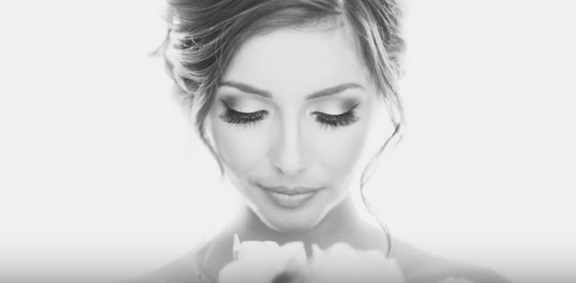 Ready to bring your portraits to the next level? As it turns out, transforming a photograph into something incredible can be as simple as an adjustment to the light being used. The folks at SLR Lounge demonstrate exactly how flat lighting is done and how it can impact a scene: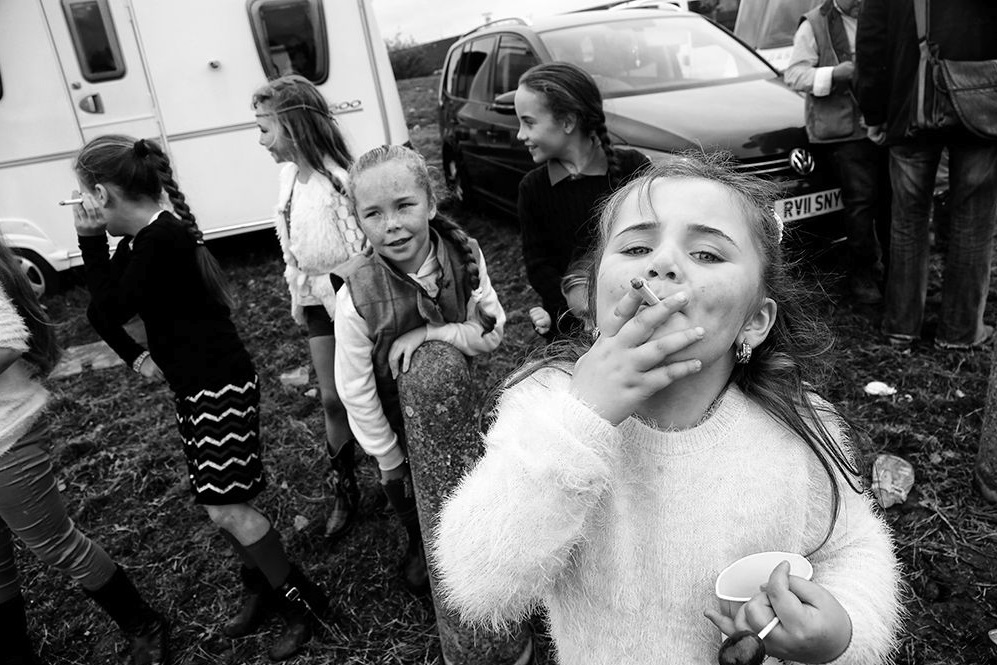 Connecting Talent With Opportunity
Why should portfolio reviews be a part of every photographer's practice? Photolucida director Laura Moya shares her perspective on the necessity of cultivating lasting relationships between photography specialists on an international scale.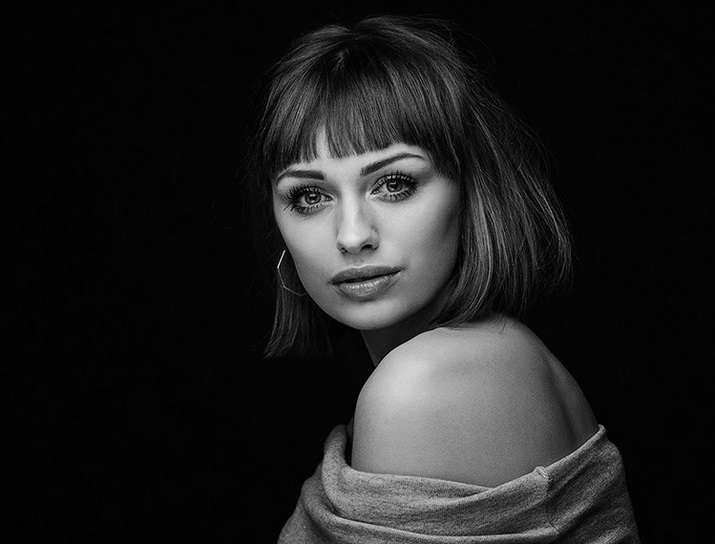 The Power of Shooting Simply with One Light and a Reflector
Lighting is often perceived as a complicated beast, but does it have to be? Sure, in terms of technical aspects, there's an awful lot to learn before you can truly master lighting. There are also plenty of techniques that involve numerous light sources at various power outputs, rigged together with any number of modifiers.


But are these necessary? If you want to learn every aspect of lighting inside and out, then the answer is yes. However, when you are a beginner, I would argue that it's far too easy to get bogged down in those complications when in reality, you could conceivably go an entire photographic career without touching them.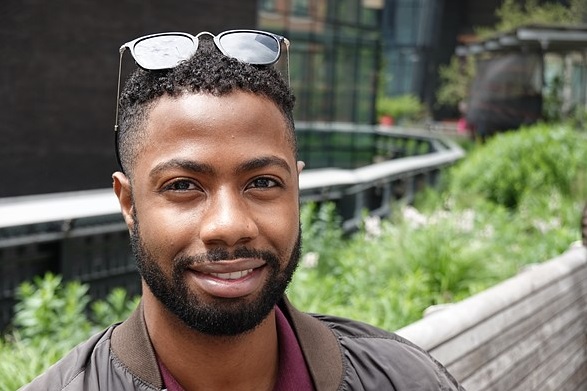 Sony Cyber-shot RX100 VI first impressions
Unsurprisingly, perhaps, the first thing that really hit me when shooting with the RX100 VI was the lens range. Which is pretty impressive. While I've personally always been happy to forego a bit of lens length if it means keeping the lens fast, I'll be the first to admit there are times when you feel the limits of that approach.


The lens used on the RX100 III, IV and V was lovely and bright but its 70mm equiv. zoom isn't very satisfying for head-and-shoulders portraits, for instance. The Mark VI has no such problems and made it easy for me to shoot a variety of 'people' pictures as I walked along New York's Highline.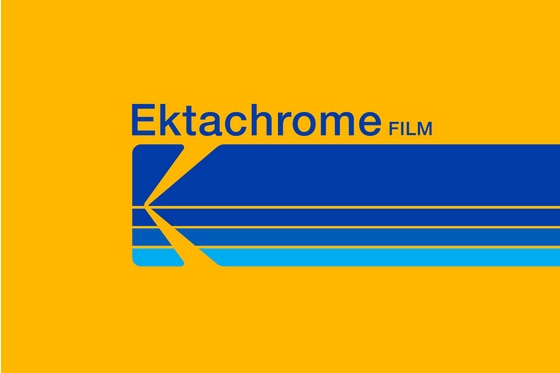 Kodak Unveils Ektachrome Revival in Highly Polarizing Fashion
Kodak Ektachrome was initially developed in the 1940's as a way to allow photographers of all varieties to develop their own film. Requiring a much less intensive process to do so, the release of Ektachrome meant less-professional labs could afford the necessary equipment. In addition, it allowed faster shooting (shutter speeds of up to 1/10,000 of a second without a filter) than traditional Kodachrome.
Outside of its technical opportunities, Ektachrome also became beloved for its unique style, particularly with readers of National Geographic. In addition, it was used in Hollywood films such as
Three Kings
and the delightful
Inside Man
.

The 10 best instant cameras right now
We're used to instant gratification in the digital world, so perhaps the rise in popularity of instant print cameras – despite first gaining mass appeal in the pre-digital 1970s and 1980s – isn't as crazy as it may first appear. Choosing the right Polaroid or instax camera, however, can be tricky, given the amount of choice available.


That's where we come in. We've tested a lot of different models and we think that the best instant camera right now is the Fujifilm instax mini 9. It's cheap, cheerful and great for families, and fun for special occasions (like weddings) where you want to produce some keepsakes. That said, if this instax mini camera isn't to your taste, you'll find more brilliant alternatives in the list below.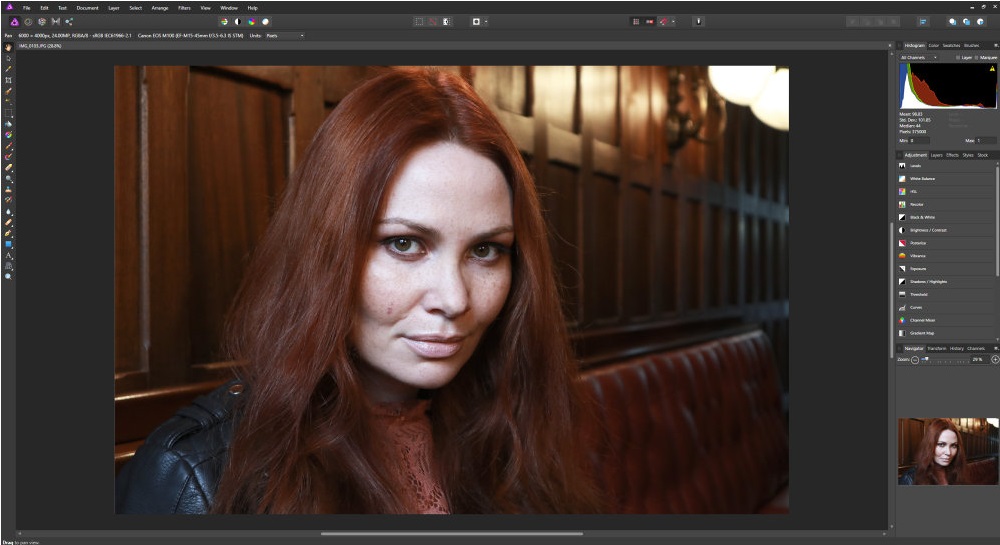 Affinity Photo Review
Affinity Photo has a huge feature list, but below you'll find a summary of what's been added since we last put the software to the test along with the software's key features.

What's New: We use the term 'new' quite loosely as these features have been around for a while, it's just we've not taken a look at the software for a bit. The biggest change is that Affinity Photo can now be used both on Mac and Windows. Plus, there's an iPad version available which won the title of Apple's 'App of the Year'.


The Milk Bath Portrait and How it Changed Everything
Through his most famous character's lips, Arthur Conan Doyle once lamented "There is nothing new under the sun." But he was wrong. Because I recently saw a photograph that was so utterly unique and awe-inspiring that it instantly froze the Lucky Charms-laden spoon that had been traveling toward my waiting craw. I'd just seen my first milk bath portrait, and never again would I be the same.


A quick Google search brought me to a promised land of photographic delight; milk bath portraits stretched as far as the eye could see (I guess Doyle was right). Babies in milk baths. Women in milk baths. Hairy-chested men in milk baths. Everywhere, it seemed, people were laying in milk.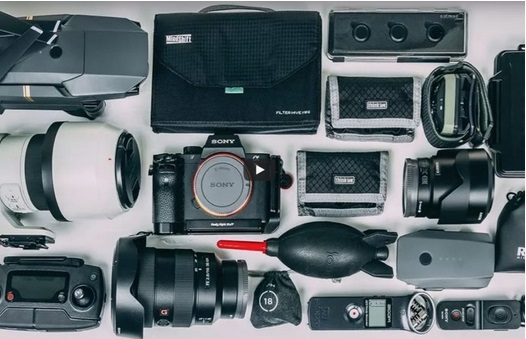 What's in a Professional Landscape Photographer's Camera Bag?
Mark Denney is a professional landscape photographer based in Pinehurst, North Carolina. Like a lot of dedicated photographers, he suffers from Gear Acquisition Syndrome, also known as GAS. As a result, his camera bag is full of awesome equipment.


He's also a big fan of gear reviews, including the increasingly popular "What's in My Bag?" videos. This year, he decided to put together his own "What's in My Bag?" video. It's a great resource for photographers looking to upgrade their gear or simply learn what a professional landscape photographer uses.