April 30, 2021 • Issue XLV
Doors are opening, reader
WooHoo! Next Friday I will be participating in my first show of 2021. I am so excited! I am not sure I even remember how do to one. I guess it will all come back.


The show is "Let's Get N*ked Again!" It has been an annual show from your great folks at OT Circus. The show will feature a wide range of unique artistry, which usually draws a good crowd. It will feature creative products that goes along with the title. We were told upon being accepted into the show, however, to not take the title too seriously. The booths are sold out and the gallery on the inside of OT Circus has no more room! The opening is 5/7/2021, 5-8:30pm. Click here for additional information (once there, scroll down the page)


In this section I will attempt to answer submitted questions—contact me and ask a question. If you do I promise not to talk to Freddy (my stuffed Teddy!).
Q&A...
a friend of mine, Carol, had this question when she saw my new cards.
• Why did you switch from your regular cards, Tim, and decide to go with square cards, instead?
For many years (too many!) I have had a similar business card: rectangle, black and white, pertinent information.


OK. It is now 2021 and I am ready to change. Ready to get outta da house! Beware of the changes. It's all about the square card. A good friend, and a pretty good photographer as well, David Duplessie has had that type of card for years. At first I scoffed about his choice and kept creating rectangle cards.


Just about a month ago I was playing around with a design for a new card that would include most of what I do. That card is 5x7-inches and is for promotion, mainly. As I working on the fonts for the design I saw the one that is on my card. It is a capital "T", but with a slight opening in the middle of the stem. Timmy liked it!


So, as I was working on that card I thought that I should be focused on my brand. I should have a business card that reflected a new direction, with a similar font and design across social media, as well as in my printed materials.


So, I ordered a set from Vista Print. When I opened the box I was very pleased, and from the reaction of friends, they are keepers. I guess we now know that an old horse can change its shoes.


Don't be afraid of change. Embrace it and be thankful. It just might be what you need!

I thank you all for your readership and your continued support!
By the way, if you find this informative, I would appreciate it if you would forward this newsletter to others.

I am also a new member to Patreon. Click on the graphic at the bottom of the news & info section to find out more.
Stay safe and wash your hands!
Tim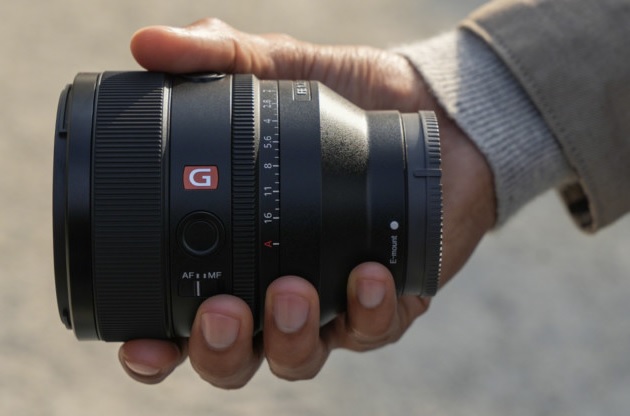 Sony Again Underestimates Demand, Delays Sony 50mm f/1.2 GM
Sony appears to have underestimated the demand for one of its new products again, as the company has announced a shipping delay out of Japan due to a number of orders that "greatly exceeded" expectations despite initial statements to the contrary.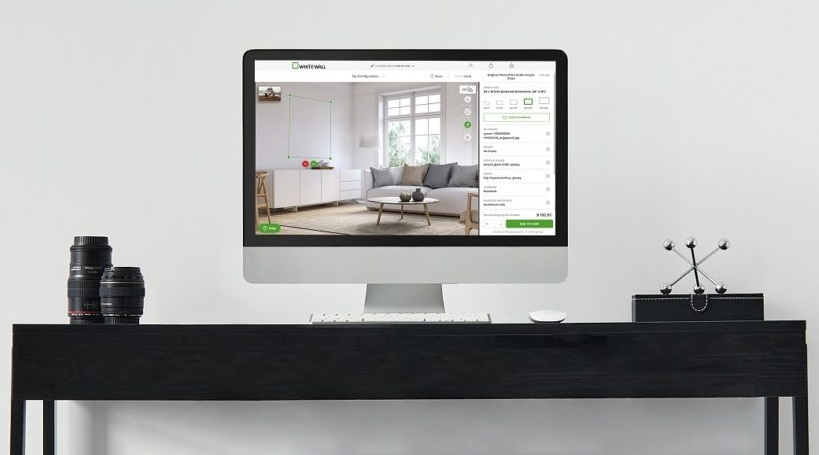 See how photos will look on the wall before hanging them
German printing-specialist WhiteWall has introduced a service, called RoomView, which enables you to pre-visualise how your photographs will look on a wall – and then get specialist advice if needed.


RoomView is soon to be integrated into the company's website so no additional software is required, just the photo you want to hang/frame and an image of the room. Images can be uploaded by a QR code on a smartphone or computer.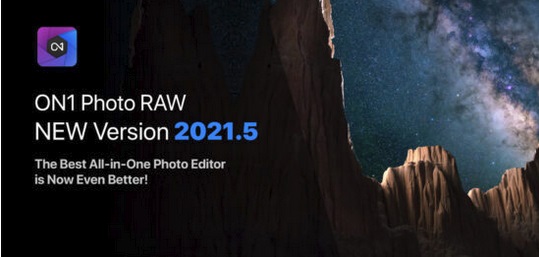 ON1 Photo RAW 2021.5 released
The new update to ON1 Photo RAW 2021.5 (free for owners of ON1 Photo RAW 2021) includes fully customizable keyboard shortcuts, more fine-tuning slider controls, re-editing capabilities between the included Lightroom plugins (Effects, Portrait AI, Resize, HDR).


The upgrade includes improved batch processing, the ability to sync presets and extras with Cloud Sync, support for external control surfaces like Stream Deck, Loupedeck, Monogram, or similar devices, and more.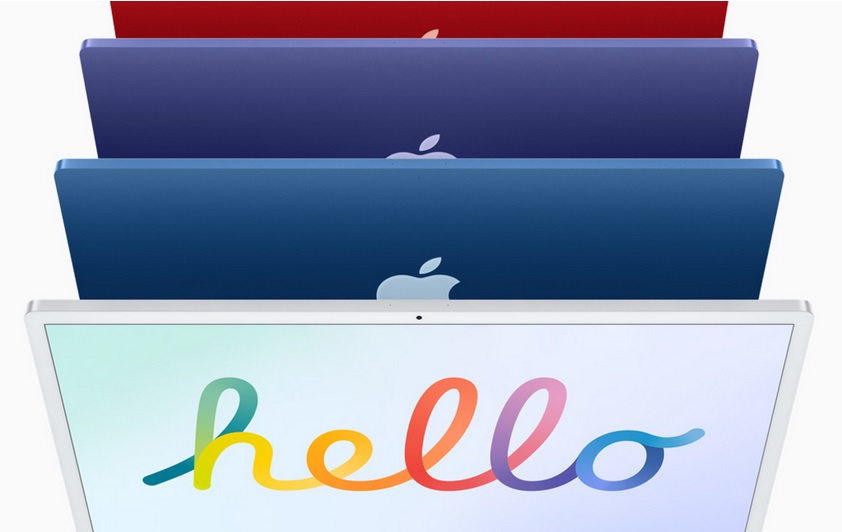 Apple Announces the New iMac: M1 Chip And New Design
Recently, Apple announced a new vibrant series of iMacs, all powered by the M1 chip. With a 24" display and 11.5 mm in thickness, they are a departure from the established iMac design.


The new Apple iMac will have a completely redesigned shell, striking profile, and a new display. The redesign was a long time coming, but the color variety came as a surprise to some users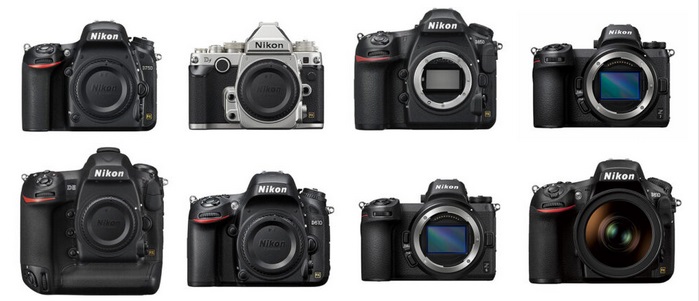 All Nikon Full-Frame Cameras as of 2021, Compared
Nikon has been making full-frame digital cameras for almost 15 years, and their overall lineup today can seem overwhelming. In this article, I'll compare Nikon's entire full-frame (FX) camera lineup and explain which of these cameras might be a good choice for your photography.


This list includes every full-frame digital camera that Nikon has ever made, including those which are now discontinued.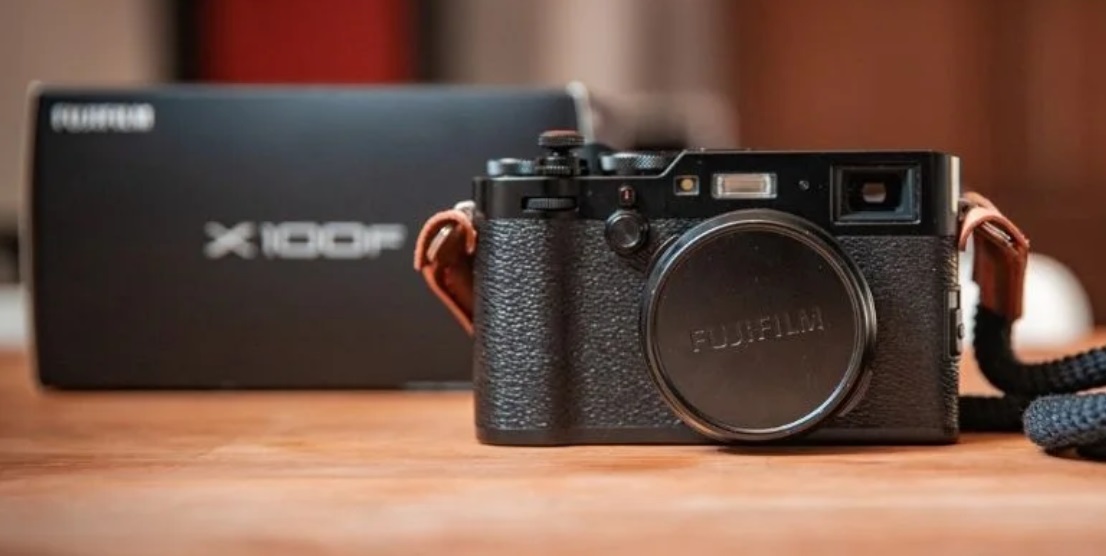 The best Fujifilm cameras for every photographer
Fujifilm is a well-known photography brand, the creator of iconic color negative and color slide films, underwater film cameras, and 35mm film point and shoots. They still make film and offer an excellent line of instant cameras through the Instax line, but in recent years they've been releasing exceptional mirrorless digital cameras as well.


Fujifilm offers a number of mirrorless digital cameras created with both the professional and the amateur photographer in mind. Fujifilm's cameras are typically lighter than DSLRs, feature settings that emulate old film stocks, and have design elements that are reminiscent of old film cameras