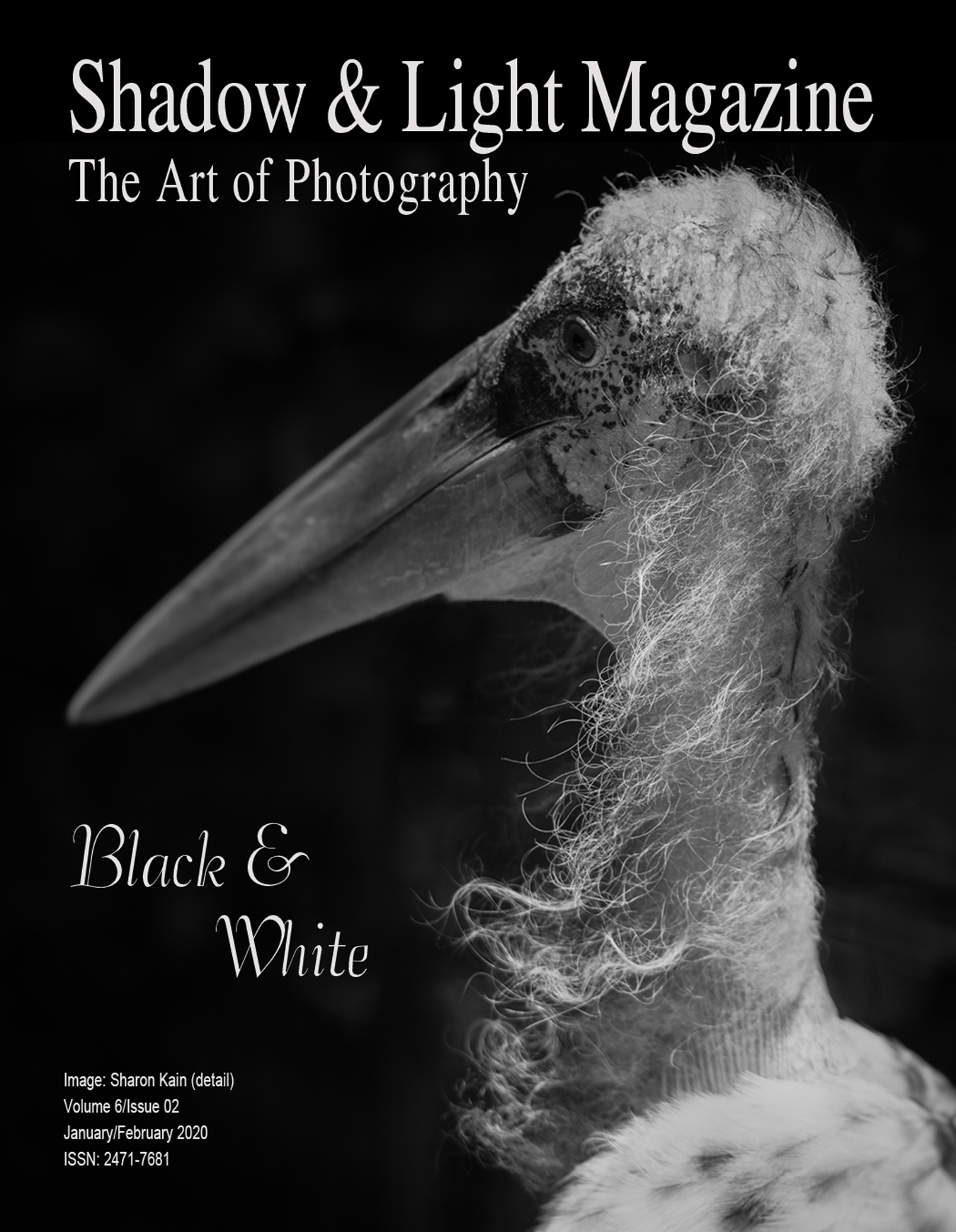 Black & White continues, reader?
Early Entry for the Black & White Issue continues...
As usual, we will make it very easy for you to enter. The Early Entry Fee is only $20 for up to 10 images. You are specially eligible for this Early Entry Fee because you either subscribe to the magazine and/or our other newsletters. This call-for-entry will not go out to the general photography audience, world-wide, until the release of the August/ September issue of Shadow & Light Magazine.
Basic rules are VERY easy: only black & white (NO tinting), taken in the last three years, photographically based, etc. Complete guidelines and entry via PayPal are available on the site, here.
Image: cover of 2020 Black & with issue, Sharon Caine, cover image winner
You can click on the above image to get a great deal on a subscription!
* My next show will be under the auspices of the New Mexico Cancer Center. It is a benefit for the Center. The theme of this show is: Movers and Shakers – Works by Artists Who Teach, Lead and Inspire. This event is very well attended and sales can be brisk. There are usually around 400 pieces from 20 artists covering a wide range of media. Show dates are August 23-November 19, 2021. I'll have additional information as the Opening draws closer.


I will be featuring images from my landscape series, "Language of the Land" (image, below).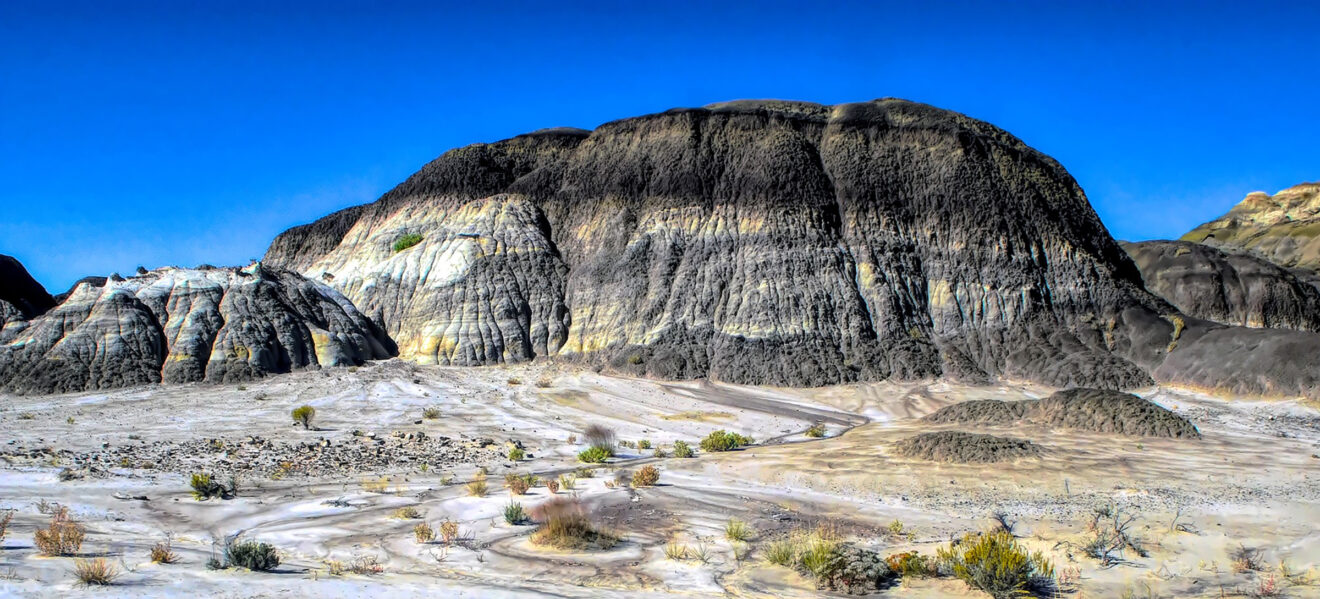 * In my spare time (?) I am writing for

Medium

, which is a platform for writers that I discovered a few years ago and have been writing for more regularly, recently. I share my poetry, photo tips, and a whole lot more.


* There is one opening in my Wordpress 101 site-build program and 2 openings in my coaching section. You can check out those and other offerings on my personal site,

here

.
If you experience a missing/incorrect link or serious errors, please contact me and I will post the correct information on the Shadow & Light Magazine site, under the "Errata" tab.
I thank you all for your readership and continued support!
And.... get outta da house!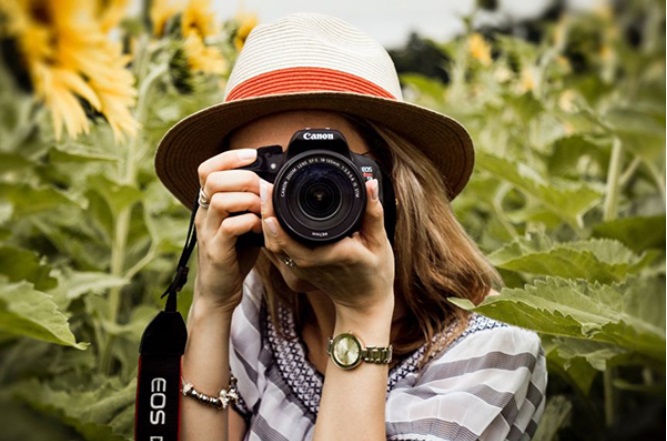 Camera Sales are up, but Long-term Trends Point to Industry Decline
The CIPA (Camera & Imaging Products Association) is a Japanese industry body that publishes regular statistics about camera production and shipments.


With all the big names taking part, from Canon to Nikon and Zeiss to Sigma, it's a treasure trove of data for anyone involved in the business.


Are Photographers Still Debating JPEG vs RAW Image Format?
'll be honest with you… I actually thought this debate was over. I thought that enough time had passed… and that the argument had been hashed and rehashed to the point of ridiculousness. But apparently not. It seems that the JPEG vs RAW image format debate is still alive and well among nature photographer today.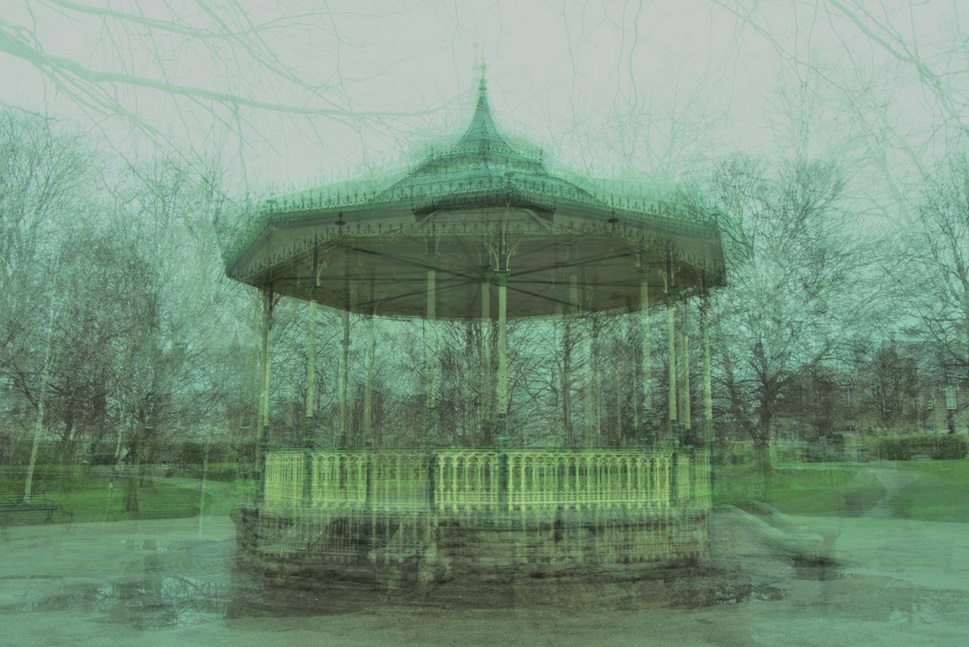 The Pep Ventosa Technique
Pep Ventosa is the photographer who has made popular the technique of walking all around a subject taking photographs, and then combining all the shots in a multi-layered final image. He uses hundreds of shots to create his masterpieces, but you can get started using only 3 or 4 layers.


Contributed by Mike Noonan-thanks!
What's In My Bag – 2021 Edition
It has been a while since I did one of these posts, but I recently added a couple of new lenses to my kit so I thought it would be a good time. In fact, I haven't done one of these posts since I switched from Canon to Sony last year, so this will be a very different looking kit this time around.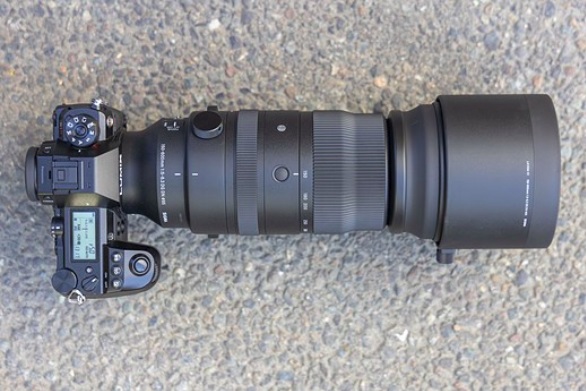 Olympics Photo Editor Confirms Canon's EOS R3 has a 24MP sensor
After speaking with with a photo editor who manages images captured by photographers at the 2020 Tokyo Olympic Games, DPReview can confirm the maximum resolution of files coming straight out of Canon EOS R3 cameras being used at the Olympics is 6000 x 4000 pixels, meaning the sensor inside is 24MP. File sizes for the images ranged between 6.2MB and 9MB, according to the editor.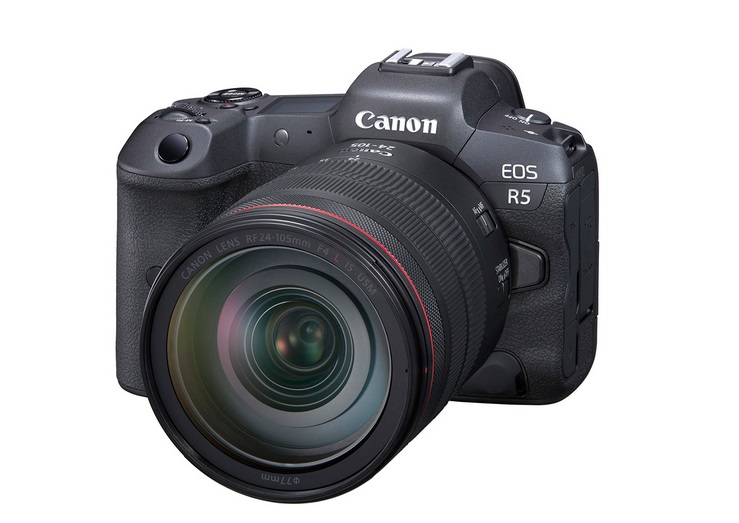 Canon's EOS R5 & R6 Full-Frame Mirrorless and More
Nikon has been making full-frame digital cameras for almost 15 years, and their overall lineup today can seem overwhelming. In this article, I'll compare Nikon's entire full-frame (FX) camera lineup and explain which of these cameras might be a good choice for your photography.


This list includes every full-frame digital camera that Nikon has ever made, including those which are now discontinued.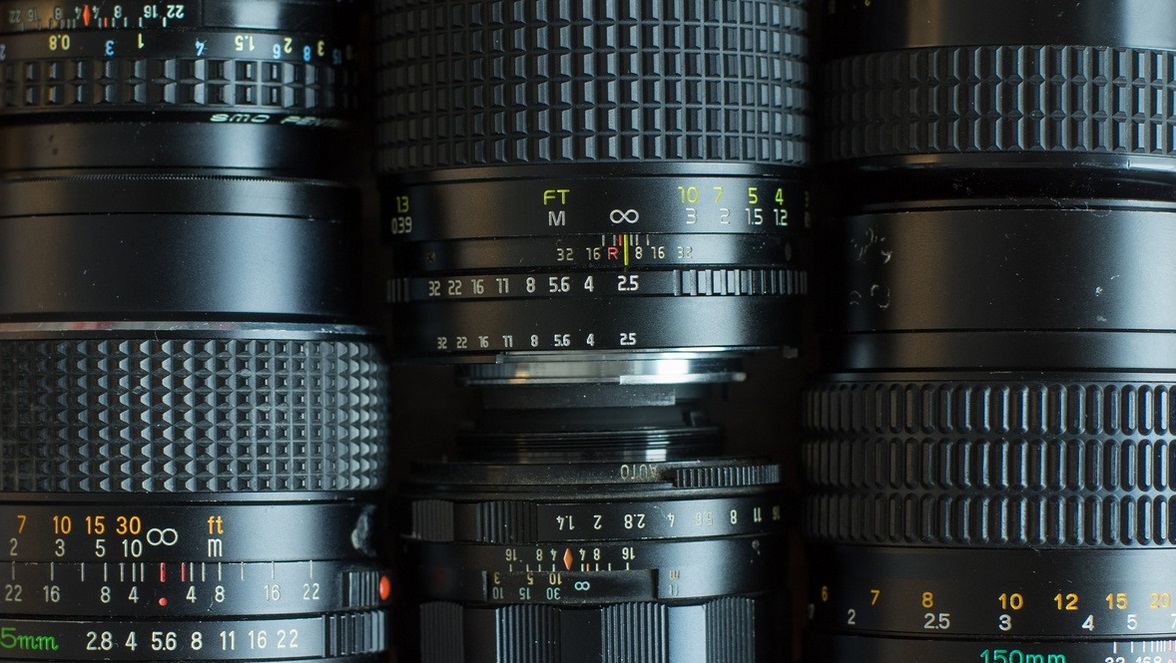 I Just Let Go of Half My Gear and I Feel Great: 3 Reasons You Should Thin Out Your Collection
It's been a long time coming for some of my gear. I hardly used it and it was worth more to someone else.


Like many film photographers, I have had an inordinate number of cameras in my collection over the years. So much gear in fact that I was hardly ever able to use most of it.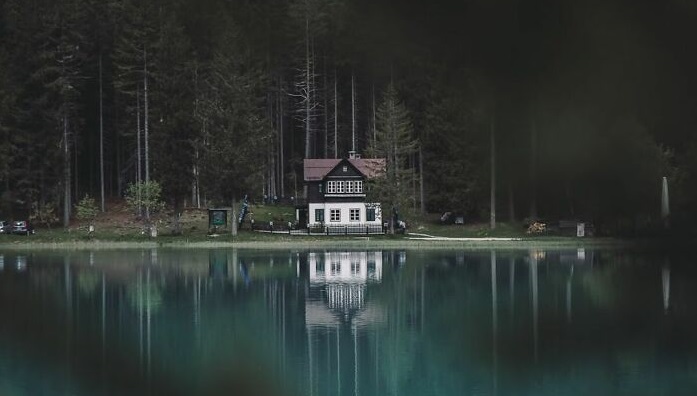 This Photographer Is Traveling The World With His Camera, Here Are 30 Of His Most Beautiful Pictures
raveling is something most of us want to do. Sadly, the recent pandemic put a stop to these dreams. We have to wait before we can see all the amazing places out there in the world, visit family in other countries or go on that vacation we so desperately need.