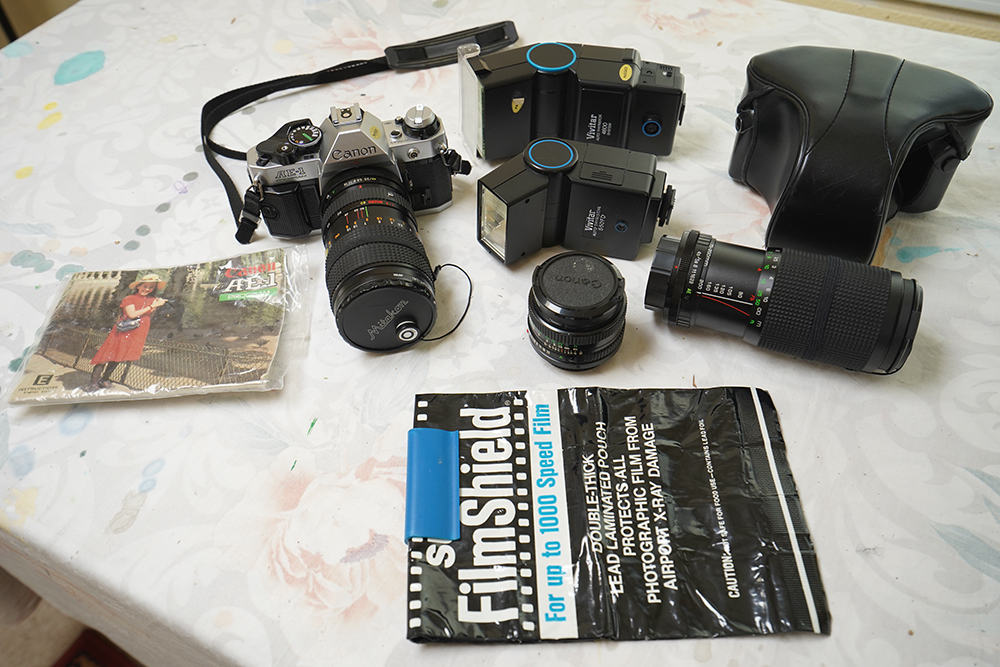 By now I am certain that you have heard about our Black & While call-for-entry. It's on and you can still get in. Just click

here

and you will be taken to more info.
I have added a new page to the Shadow & Light Magazine site where you will find a

complete issue of the magazine

for your viewing pleasure. I created this so that when people are submitting to the magazine they will at least have a better understanding of the images that displayed.
Don't forget to send in one of your favorite new images. There is a page on the site,

Editor's Choice

, where singular images will be featured on the site as well as in the magazine
I also have a camera for sale. This Canon AE-1 Program is pristine and looks like it has been well cared-for during its lifetime. You will get the iconic, much desired film camera, a few lenses, two flash units, lens cases, and a few other things. I would prefer to hear from people in the Albuquerque vicinity as the camera will only be available for local pick-up. You can see an overall image of the kit, above. Click on my link below for additional info. The listing price will be $350 when it is officially listed elsewhere.


• If you have any questions, click the button, below...