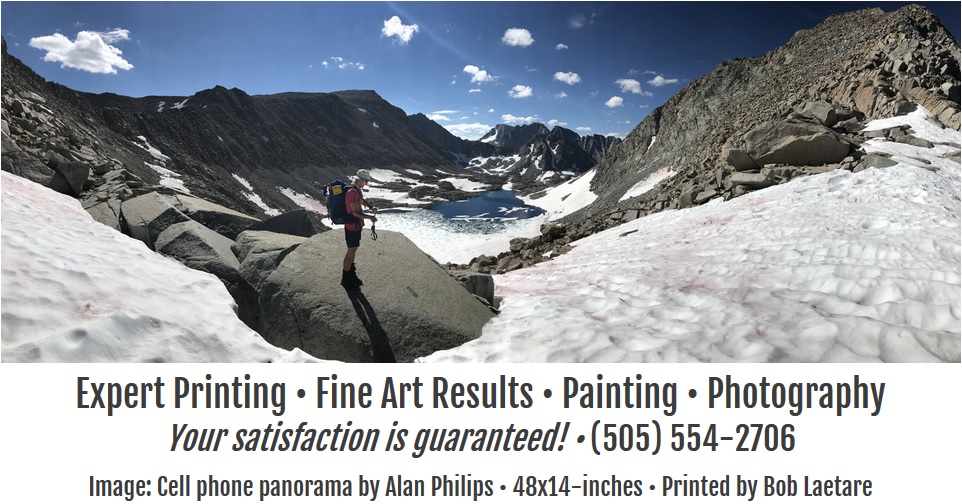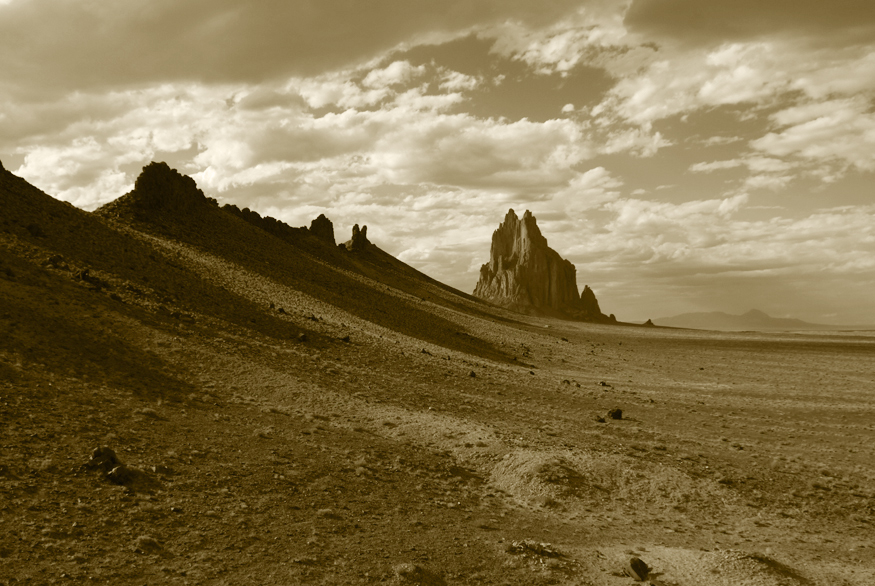 As the picture above depicts, I live on what is known as a high-desert plain. It couldn't be more true today. The Weather Channel is predicting a temperature of 100+ degrees! The same for tomorrow, as well. Aaaaargh!


Now that I got that out, let's get to the more important stuff...


The first being the First Annual Artistic Image Swap & Shop. On Saturday, June 30th (10am-4pm) 15 people will have tables set up in The Gallery @The Artistic Image full of photographic treasures. All items will be on sale at reasonable prices, so bring big bags! You can view the card at the bottom of this notice for pertinent info.


Some of the items that have mentioned on offer are: camera bags, Nikon equipment, books, a scanner, tripods, prints, magazines, frames, and (of course) much more...


The other item is that The Artistic Image is now carrying GoodHangups. This item is great for hanging up prints without putting any holes in a wall! Check out the card at the bottom of this email for additional information.
Grab this free book while you can!
I just remembered my good friend, Mark, over at Shotkit has offered his e-book, Gear Guide 2018, free for readers of the Artistic Image newsletter. Just click on the button to be taken to the offering page. Ooops! I almost forgot that you have to enter the code (2018GG) in order to get this $39 must-have—free! Once you go through the check-out process, You will be sent a link for the Gear Guide. Click on it and the book will downloaded. And, after you get the book, take a cruise around the site. You won't be disappointed!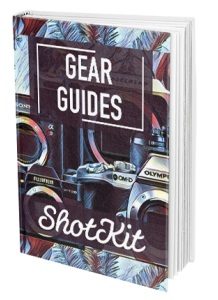 Sony Cyber-shot RX100 VI first impressions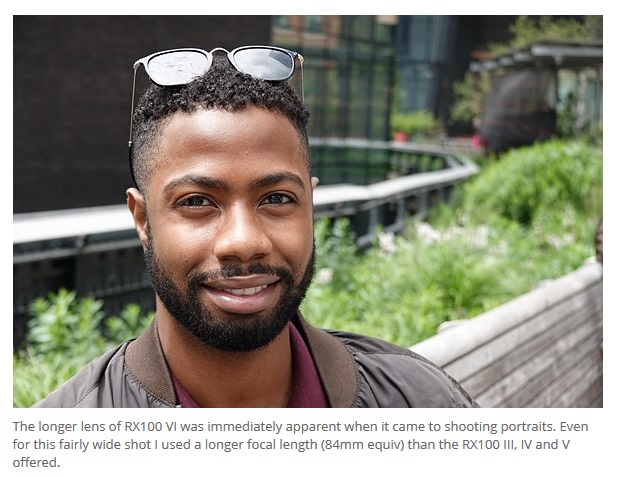 Unsurprisingly, perhaps, the first thing that really hit me when shooting with the RX100 VI was the lens range. Which is pretty impressive. While I've personally always been happy to forego a bit of lens length if it means keeping the lens fast, I'll be the first to admit there are times when you feel the limits of that approach. The lens used on the RX100 III, IV and V was lovely and bright but its 70mm equiv. zoom isn't very satisfying for head-and-shoulders portraits, for instance. The Mark VI has no such problems and made it easy for me to shoot a variety of 'people' pictures as I walked along New York's Highline.


You don't get something for nothing, of course. The RX100 VI's maximum aperture ranges from F2.8 to 4.5. Impressively this means it's brighter at the long end than the original RX100, despite offering twice the focal length in a similarly-sized body.
Enter The 2018 IPA competition!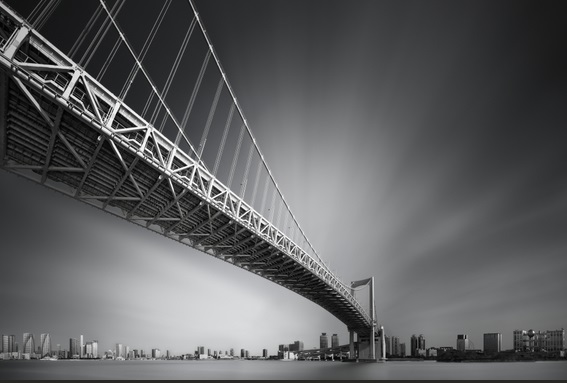 The International Photography Awards conducts an annual photography competition for professional, non-professional, and student photographers on a global level, creating one of the most ambitious and comprehensive competitions in the photography world today. The IPA recognizes photography's leading talents who are creating, shaping and defining the world of photography today.


Prizes include:
• $33,000 in cash prizes
• Receive the coveted Lucie Statue at the Lucie Awards Gala
• Be published in the IPA Annual Book of Photography
• Be featured in the IPA Best of Show Exhibition in New York City, Los Angeles, Moscow, Paris, Budapest, Barcelona, Tokyo, Taipei, Shanghai, Manila, Bangkok, and more.
The winners of the main categories in both professional and amateur levels will compete for IPA's top two awards, cash prizes, and the coveted Lucie Trophy, which will be awarded at the Annual Lucie Awards Gala event in New York.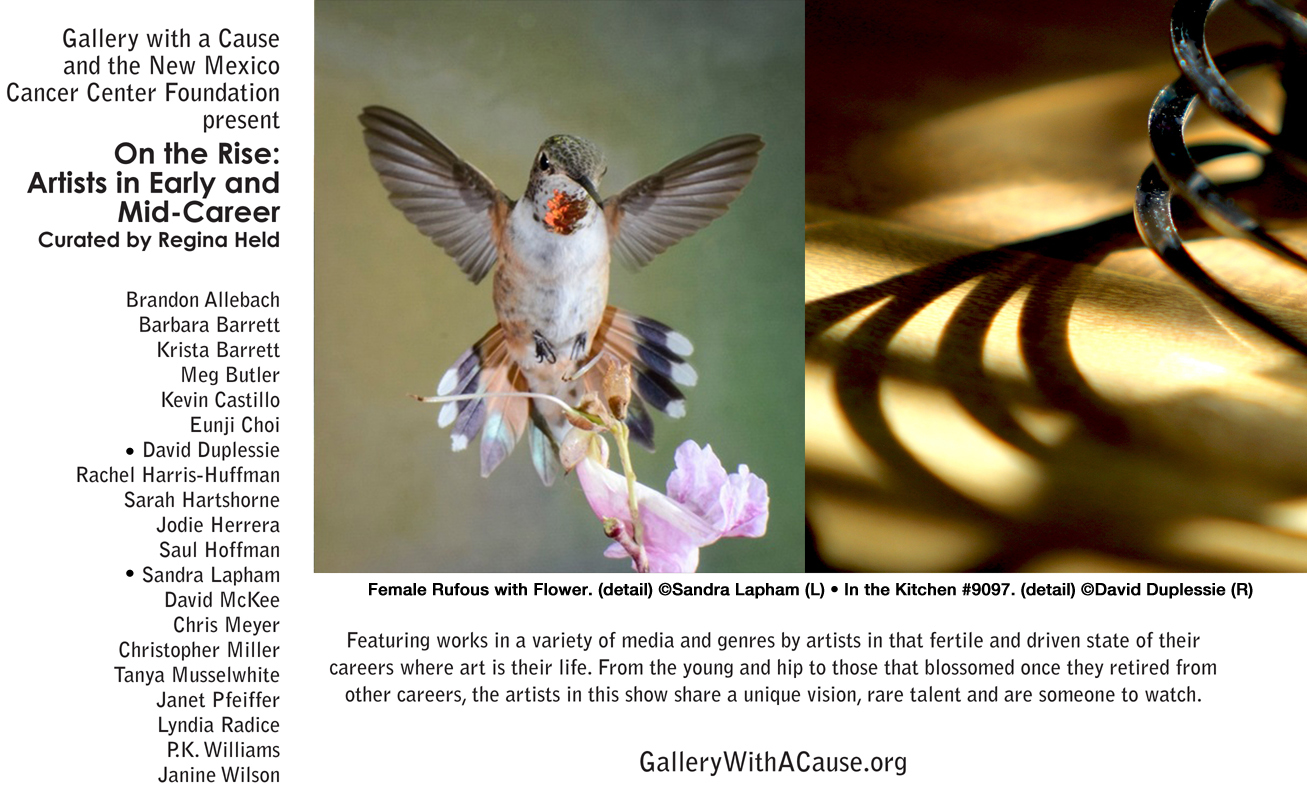 New Mexico Cancer Center, 4901 Lang Ave. NE, Albuquerque, NM 87109

Exhibit continues though August 31, 2018


Be sure to attend this great exhibit for a truly great cause.
Our Artistic Image friends, David Duplessie and Sandra Lapham are in the exhibit!
This Simple Posing Trick
Makes People Instantly Look Thinner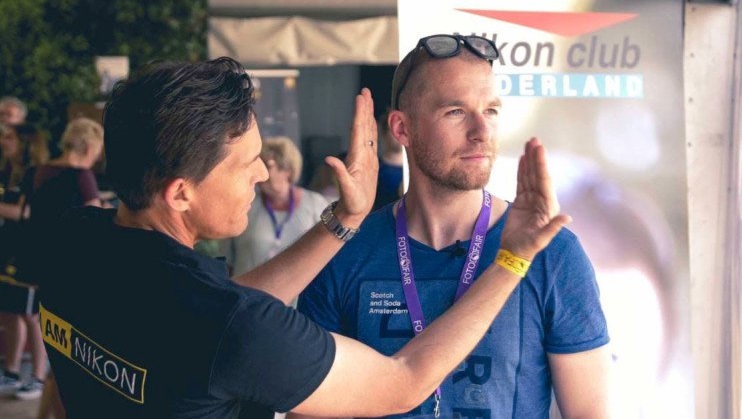 Photographer Niels Kemp recently asked wedding photographer and Nikon ambassador Brett Florens for his best piece of advice for beginning photographers. His answer was the simple portrait posing trick in the 2.5-minute video above.

"One of the main questions I get asked as a photographer is 'Can you make me look thin?'," Florens says. He then proceeds to demonstrate how he uses the angle of his subject's face and body in relation to the light to control how thin they look in resulting photos.
42 Magnificent Photo Manipulation Examples
That Will Inspire You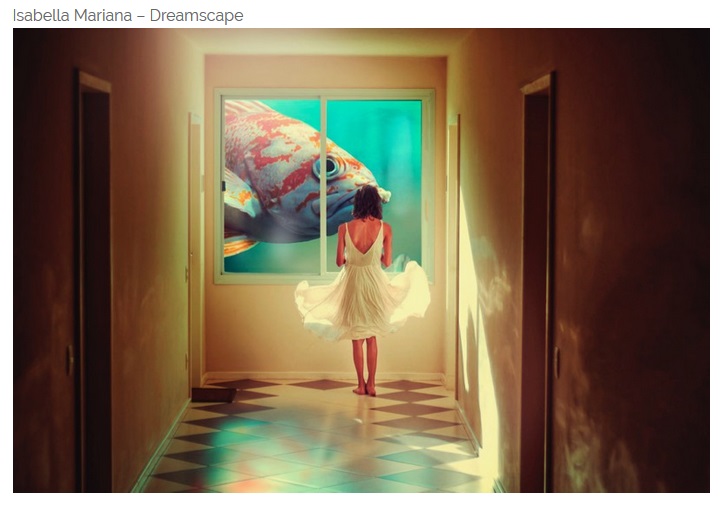 Like HDR, photo manipulation can provoke strong opinions among photographers. Some photographers avoid it and stick to the basics of editing. Others love pushing the limits of Photoshop. In our opinion, neither side is wrong or right. They're simply two different approaches to art.


That being said, photo manipulation is definitely more controversial than unedited photography. Photojournalists, in particular, are warned against manipulating images. As the NPPA's code of ethics says, photographers should "not manipulate images or add or alter sound in any way that can mislead viewers or misrepresent subjects." Though, of course, photojournalists still do.
Designer Builds Fully-Functional
Hasselblad Camera Entirely From LEGO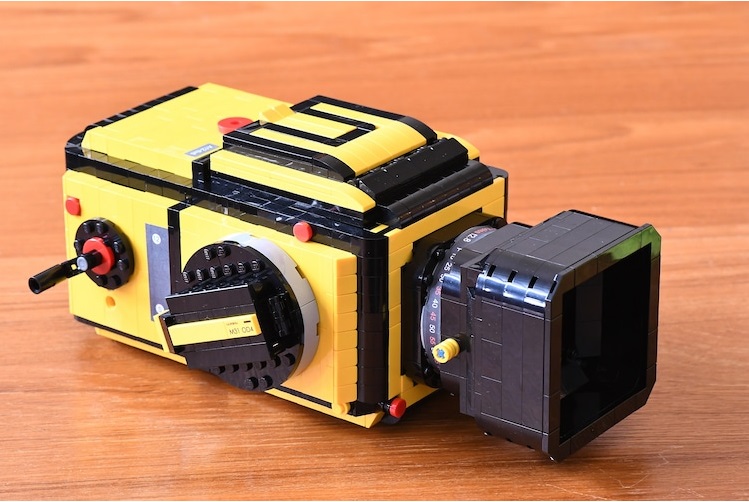 When a creative person gets their hands on LEGO bricks, there are endless possibilities to what they could design. In the past, we've seen designers recreate famous landmarks in miniature, sculpt animal forms, and even build life-sized cherry blossom trees. The latest impressive design we've come across is a fully-functional LEGO camera based on a Hasselblad 503CX. Created by Taiwan-based photographer, designer, and LEGO builder Helen Sham, the piece could soon become an official LEGO product.


Using 1,120 different LEGO pieces, Sham spent only 2 hours building her amazing yellow and black film camera. She reveals, "I LEGO-designed this camera because I am also a photographer and this camera has been one of my favorites. I love the manual mechanisms of this particular camera very much." The original Hasselblad 503CX camera was released in the late '80s, but references the iconic style of the 500 Series that dates back to the late 1950s. Sham's LEGO version not only resembles to the real thing on the outside, but the interior mechanics match the original model as well.
Best Full Frame Cameras of 2018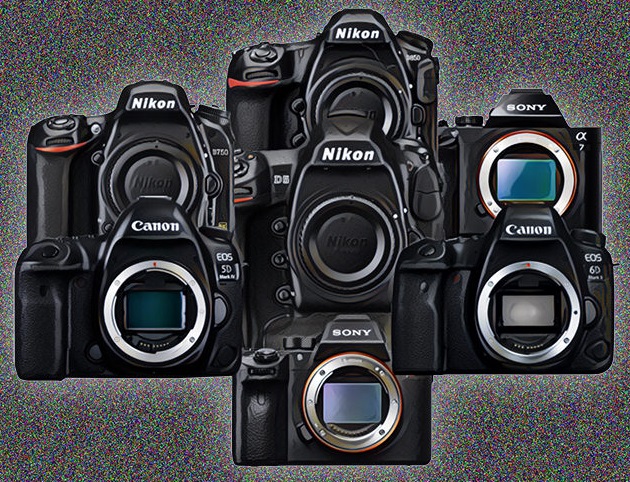 s a professional photographer and gear reviewer, I'm really excited to publish this review on the best full frame cameras of 2018.


Cameras which use a 35mm 'full frame' image sensor used to be reserved for professionals or wealthy hobbyists.However, the recent growth of cheap full frame camera options has meant anyone can take advantage of the alluring format.
There's a lot of discussion about the benefits of full frame sensors over crop sensors (APS-C). In this article, I'll explain why full frame cameras are still the holy grail for most photographers.


I've also included a list of the current full frame cameras available from the major brands, but let's start off with my pick of the very best of the year.