November 22, 2021 • Issue 56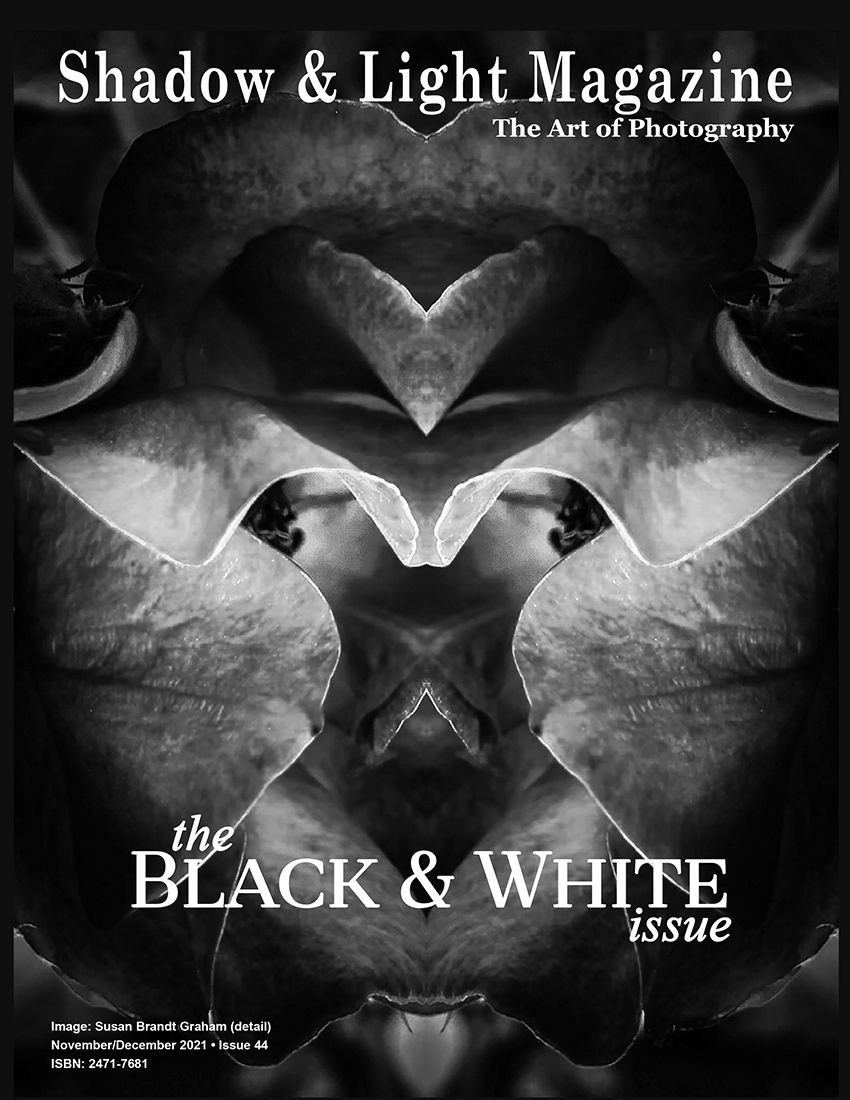 The Grand Prize Winner of the Shadow & Light Magazine Black & White Contest is Susan Brandt Graham (above) with her very popular and whimsical "Floral Fantasies!" For her effort she won the following prizes: ThinkTank Urban Approach 15 Camera Bag ($177.79), Red River Paper $250 Gift Certificate, and a Print Copy of this special 116-page issue.


The following photographers each received a 10-page layout of their images: Lawrence Manning, Danielle Austen, Alan Gaynor, Marj Green, Janet Matthews, Dale Niles, and France Leclerc.


Each of the following photographers received a Mini-Portfolio spread of four pages: Catharine Carter, Irving Greines, Terryl Allen, Denise Coleman, Jane Ivory, and Jennifer Bong.


Shadow & Light Magazine Black & White Magazine Special Issue Finalists:
Aimee McCrory, Alan Gaynor, Catharine Carter, Dale Niles, Danielle Austin, Denise Coleman, France Leclerc, Gary Hook, Irving Greines, Jane Ivory, Janet Matthews, Jennifer Bong, Jim Hontz, John Custodio, John Simmons, Judith Guenther, Lawrence Manning, Lori Pond, Marjorie Green, Monica Cioffi, Roger Parvin, Sam Elkind, Sean Sullivan, Sonia Melnikova-Raich, Steve Knight, Steve Zmak, Susan Annable, Susan Brandt Graham, Susan Phillips, Terrence Mulcahy, Terryl Allen, Tim Walters, Vered Galor.


Congratulations to ALL the winners!
SPECIAL OFFER: We are now offering a $10 annual subscription fee as our new regular price for six annual issues of Shadow & Light Magazine, including special issues and other surprises.


Special Issues planned for next year are: The Art of the Nude, Guest Editor Douglas Dubler; Composite Photography as Art, Guest Editor TBD; and The Art of Alternate Processes, Guest Editor TBD. Plus, there will be a few more surprises that will be included in your subscription. If you are a current subscriber these bonuses will also be included in your subscriptions.
SPECIAL NOTE: There were some glitches in the delivery system of this issue. If you are a subscriber and didn't receive this issue, please let me know. We are already working on this, but I do need your input. I apologize for any inconvenience this challenge caused.


• If you experience a missing/incorrect link or serious errors, please contact me and I will post the correct information on the Shadow & Light Magazine site, under the "Errata" tab.
I thank you all for your readership and continued support!
And.... get outta da house! Puleeeeze!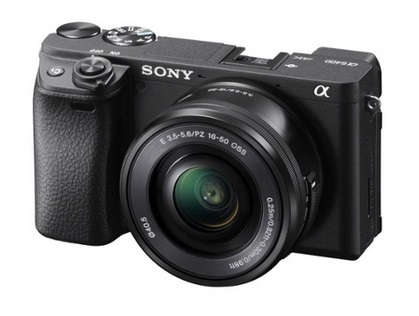 Production halted on 3 Sony cameras due to chip shortage

Global chip shortages have halted the production of 3 Sony cameras, including the A6400 and A7 II, plus accessories.


Sony is the latest victim of the worldwide chip shortage currently affecting multiple industries, and Sony products in particular, including the impossible to obtain PlayStation 5 consoles – and now three different camera models.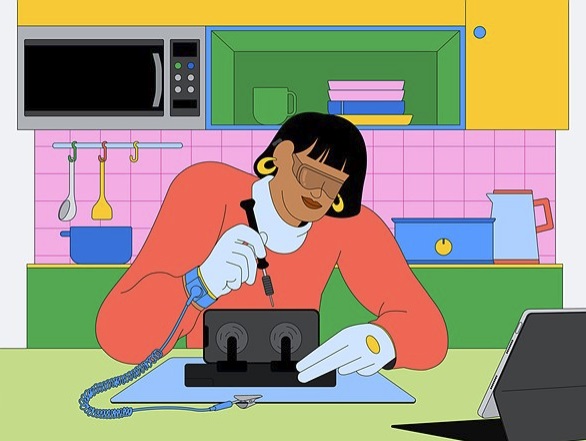 Apple Self Service Repair program: Customers can fix their own Apple products with genuine parts & tools
Apple has announced its new Self Service Repair program. This program will offer parts, tools and manuals to all customers to repair select Apple products, starting with the iPhone 12 and iPhone 13.
While not all customers will feel comfortable repairing their own Apple products, for those who do, Apple will provide access to the necessary genuine parts, tools and manuals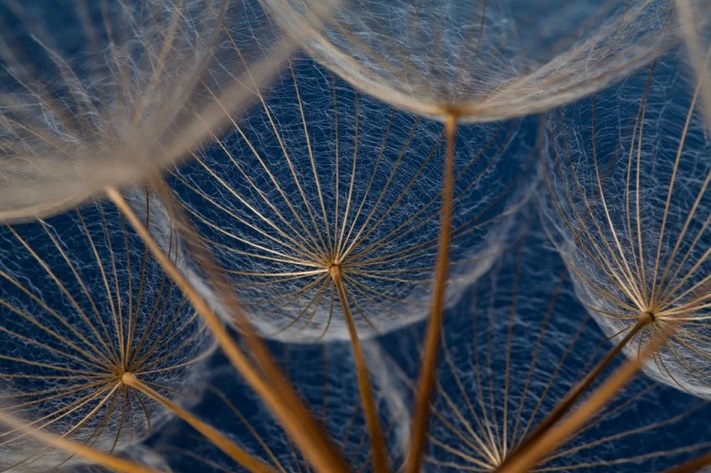 A Beginner's Guide to Macro Photography

A unique macro photo can transport the viewer into another world, (often) depicting subjects in our every day life, but from an entirely new and fascinating perspective.
Often, knowing where to start can be the biggest hurdle, but the following tips and tricks will be your guide as you embark into the world of macro photography.


Natural Landscape Photography Awards 2021
We're excited to announce the results of the 2021 Natural Landscape Photographer of the Year Awards!


Photographer of the Year, Winner: Eric Bennett. As a photographer who strives to show people the value of wilderness, I have always enjoyed seeing and creating more subtle and personal photographs that portray nature in a realistic manner. As these kinds of images tend to have a quieter impact, they often end up being largely ignored in most photography competitions. This is why I have not entered many competitions in the past, since I felt my artwork would be judged based on factors that I do not value myself.


(Mike Noonan, contributor)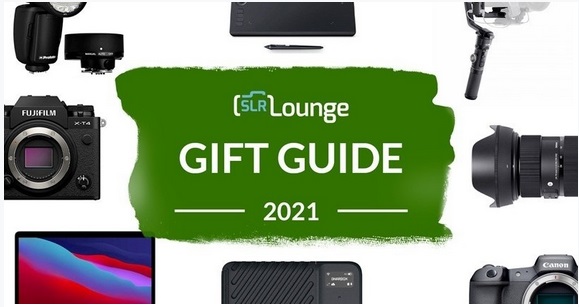 2021 Photographer Gift Guide

from SLR Lounge

Welcome to the Holiday Gift Guide, detailing the best gifts for photographers. The following list includes some of the hottest cameras, lenses, accessories, and software of the year, such as the latest mirrorless cameras and drone technology. It also includes evergreen products that we'll continue to recommend year over year, such as the time-tested 5 in 1 reflector and the Leatherman Utility Tool.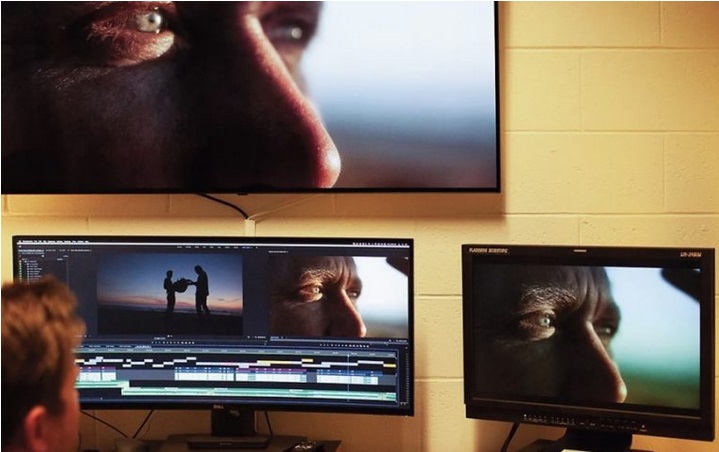 Best Video Editing Software Tools for Movie Making

This guide will help you choose the best video editing software to create amazing movies in less time.


All modern cameras and smartphones can create videos that look great.


However, you'll need to use video editing apps to turn your film footage into engaging video content.


I edit videos for YouTube regularly and have tried all the best video editing tools out there… and trust me, there's a lot of them!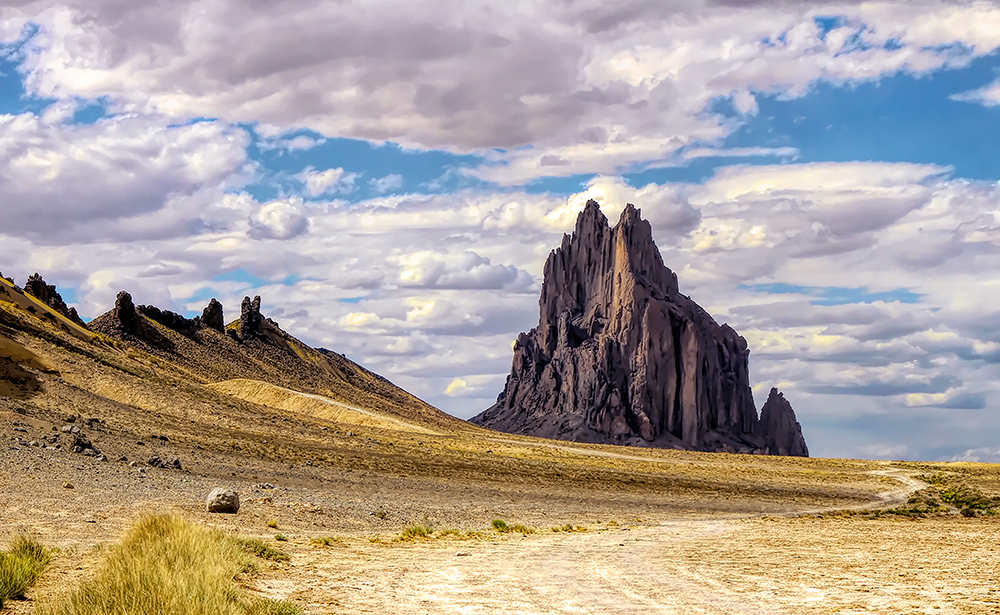 My loss is your gain! I recently took down 15 pieces of my landscape series, Language of the Land, from a show that was not open to the public because of COVID. In light of that I would like to offer the framed pieces at a substantial discount for readers of my publications.


This offer is only valid for regional (to Albuquerque) purchasers. All the framed pieces have glass fronts and lately there have been too many instances of broken glass in shipments.


All pieces are priced at $150 (card) or $125 (cash-preferred). Local pick-up only.
All images are on my personal site,

here

. Sizes average out to about 18x22-inches, framed. Images are all around 9.5x12-inches.




All sales are final and there is only one of each piece.


Email me if you are seriously interested. I will be in California November 30-December 8. Great discounts for quantity purchases.