I'd like to start off this issue of The Stringer by requesting that everyone get out and support the Albuquerque FolkFest, June 2, 2018. A great lineup of music, along with a bunch of other goodies will be on hand for your enjoyment. Click the button, above, for additional information.


As I have mentioned in previous issues, it doesn't matter what day you stop by you can be sure someone will be taking an instrument for a spin. Earlier this week when I dropped by one person was strumming a nice 1959 Martin 0-18 in the front room, and over in the side room two friends were checking out the dexterity of their fingers. It is all about the music! One guitar I spotted and took down from the wall to play was one I had never heard about, a C. Fox. You can see pictures and some basic info in the news section, below.


• This just in! Stan just texted me to let you know the Carolyn Sills Combo will be playing at Curio Cowtown, July 9, 2018. Check with Stan for additional info on this one.
We hope you enjoy this issue and will share it with all your friends...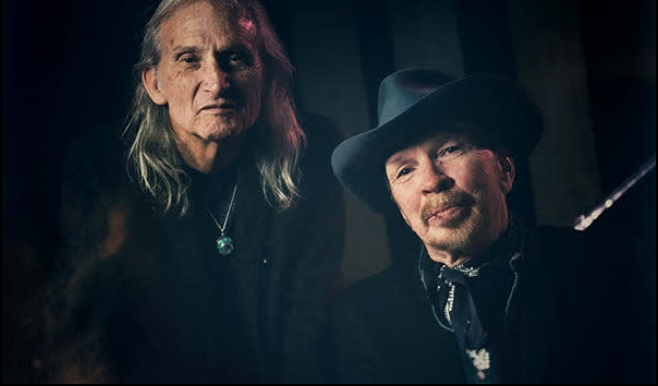 Roots music legends Jimmie Dale Gilmore (above, left) and Dave Alvin have been friends for 30 years, but only recently realized they had never played music with each other before. So in 2017, Grammy winner Alvin and Grammy nominee Gilmore decided to hit the highway to swap songs, tell stories, and share their life experiences. In these spontaneous shows, audiences enjoyed classic original compositions from the two, and also songs from a wide spectrum of songwriters and styles—from Merle Haggard to Sam Cooke to the Young Bloods.


Mutually energized and inspired by these performances, Dave and Jimmie agreed to hit the road again in 2018... this time with a full band (Dave Alvin's backing band, The Guilty Ones) and some new stories to share.


KIMO Theater: July 17, 2018
5 Essential Tips for Busking Guitarists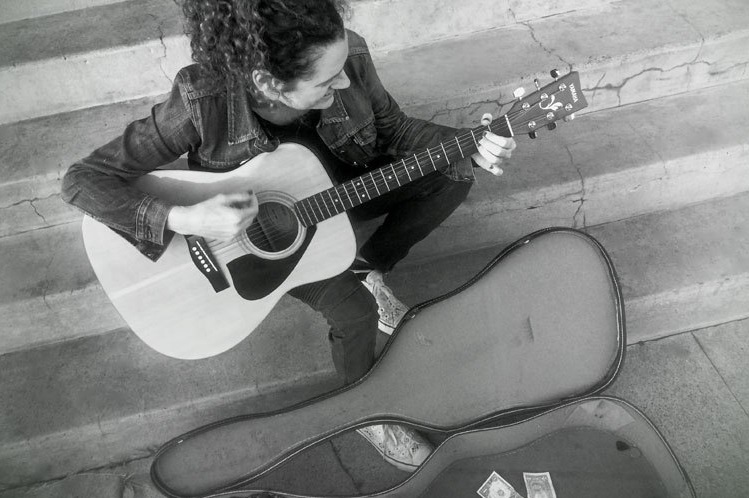 W
e've all seen street musicians providing background music for bustling city-goers. We might've felt sorry for them as we hurried by, or stopped dead in our tracks to acknowledge their musical prowess.
But have you ever stopped to think about why they're performing there and what exactly goes into busking? To answer these questions, I reached out to a handful of musicians who've been around the block—literally. And I was surprised by what I learned. It turns out there's a lot more to street performing than just propping your guitar case open next to a tip sign.
Del McCoury has released 16 albums since 1992 with The Del McCoury Band, in addition to six solo albums, one with his brother Jerry, seven with the Dixie Pals, one with Doc Watson and Mac Wiseman, and an appearance on an Audie Blaylock recording for a total of more than 30 recordings since 1968 (when he recorded Del McCoury Sings Bluegrass).


Del McCoury Still Sings Bluegrass is comprised of 14 sougs ranging across the spectrum of bluegrass, including songs about murder, trains, love fallen into and love lost, country and rockabilly conversions to bluegrass, a gospel number, escaping the coal mines, and competition for a lady's heart. In other words, most of the range of content found in bluegrass at large.
GuitarVista Guitar Showcase:
C. Fox Small Jumbo 2001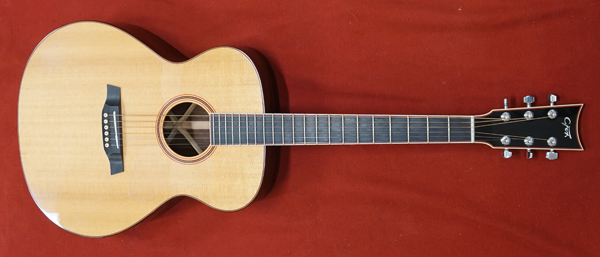 I really liked the rich tone of this guitar. I had not heard of this make, previously, but I was pleasantly surprised by its build quality and pickin'-friendly fretboard. Stop by and see for yourself!


• sitka-spruce top, Indian rosewood, back/sides, clear pickguard, Schaller tuners, bone nut/saddle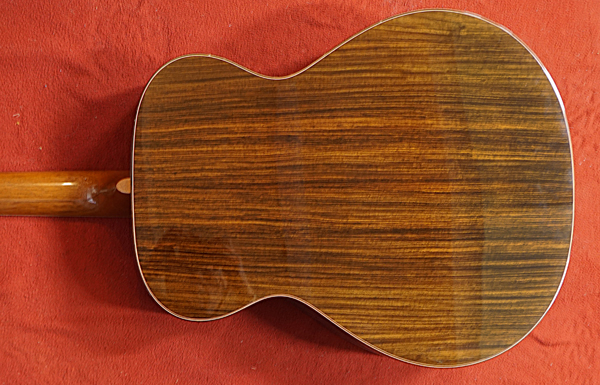 Rodney Crowell's Adventures in Song is an event for players and music-lovers of all ages, levels, interests, and taste! Whether you are a master player, a beginner, or just an enthusiastic fan, our four day programs offer activities and workshops for you. Our environments are non-competitive and are strictly about immersing oneself in the joys of music and our lovely surroundings!


I'd like to invite you to "Adventures In Song," my songwriting camp, which is slated for July 16-20 in idyllic Carmel, California. Writing songs is very much an exercise in adventure. Metaphorically speaking, expect our songwriting camp to be equal parts zip-lining through the trees and archaeological dig. With the cast of instructors slated for this year's camp ready, able and willing to explore craft and offer hands on encouragement, I predict "Adventures In Song" will be an unforgettable experience.


I'll be teaching, as will Joe Henry, Lisa Loeb, Allen Shamblin and Brennen Leigh. And there will be guest appearances by the legendary Bernie Taupin and Benmont Tench. Renowned session guitarist, Don Peake, will be on hand and you never known who else might turn up.
The 10 Best Americana Albums Of All Time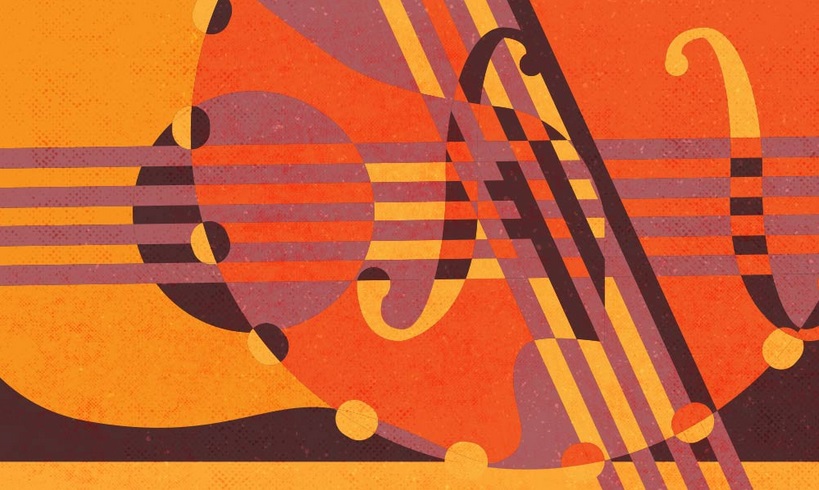 Before we recommend the 10 best Americana albums of all time, maybe we should define the term. In our mind, Americana is more a spirit than a sound – certainly based in the blending of country and rock, but with a rebellious attitude and probably more respect for tradition than you'd find in a lot of contemporary country-pop. And it doesn't hurt if the main songwriter has a rugged personality that infuses every track. Put it this way: if the music makes you ask whether you're sure Hank done it this way, then it's probably Americana.


So get your s**t-kickers on! Here are the 10 best Americana albums of all time.


2018 Americana Music Nominees Announced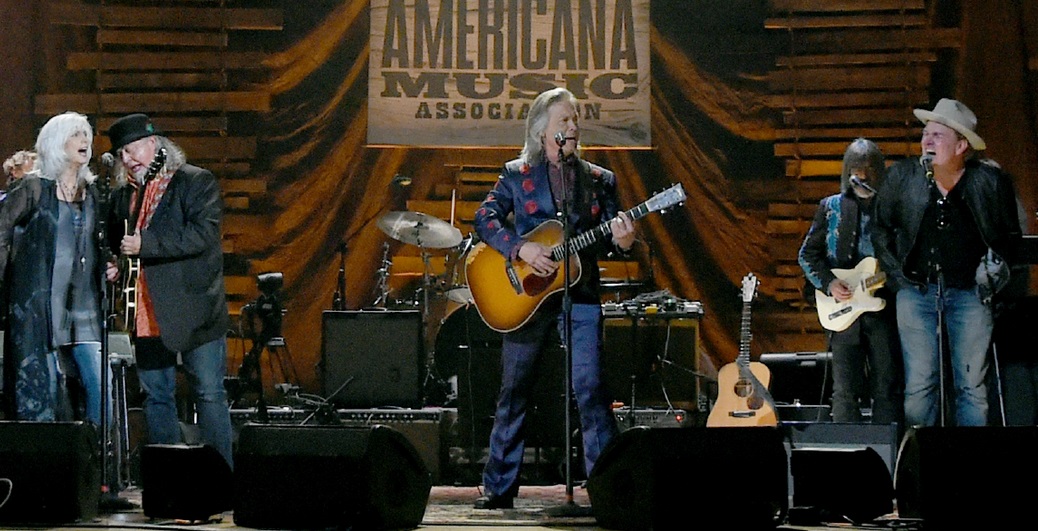 The Americana Music Association® recently announced the nominees for its 17th annual Honors & Awards show this afternoon at an intimate members-only ceremony held at the Country Music Hall of Fame® and Museum. The live-streamed event featured performances by its hosts The Milk Carton Kids - Kenneth Pattengale and Joey Ryan - as well as by fellow Instrumentalist of the Year nominees Daniel Donato, Brittany Haas, Jerry Pentecost, Molly Tuttle and more special guests.


May I see the envelope, please...
Caitlin Canty & Noam Pikelny: "Tennessee Waltz"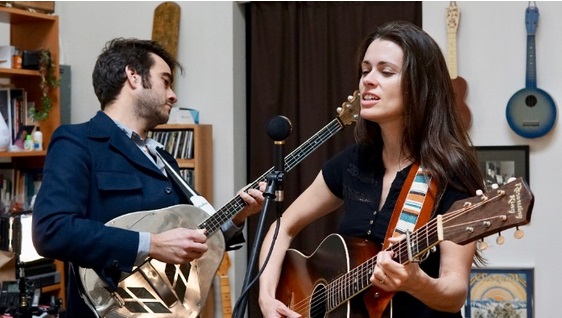 We thought we heard every version of "Tennessee Waltz" imaginable, but singer-songwriter Caitlin Canty and Noam Pikelny (Punch Brothers) surprised us with this take of the classic tune during a recent visit here at the Fretboard Journal. It's gorgeous... and who knew that a vintage National plectrum guitar could make such a great backing instrument?
Watch the video and see what these two can do with this classic Patti Page song...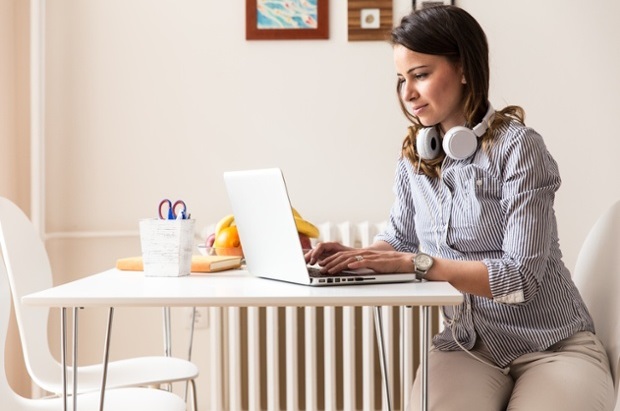 The world of music blogging has always been deeply embedded in the indie musician community. Getting featured on a popular music blog is a dream for most artists, but I want to take this chance to talk about something a little closer to home – starting your own blog.


Now I know that at face value, blogging yourself may not seem like the most productive thing to do with your limited time, but it can actually be incredibly beneficial to your career if you stick with it. So let's go through five reasons to start your own blog on your artist website.

For The Stringer readers only! Buy one BuskerBag at the regular price of $45 and get one free. Two for the price of one, including shipping in the continental U.S.
How's that for a Summer Kickoff sale!