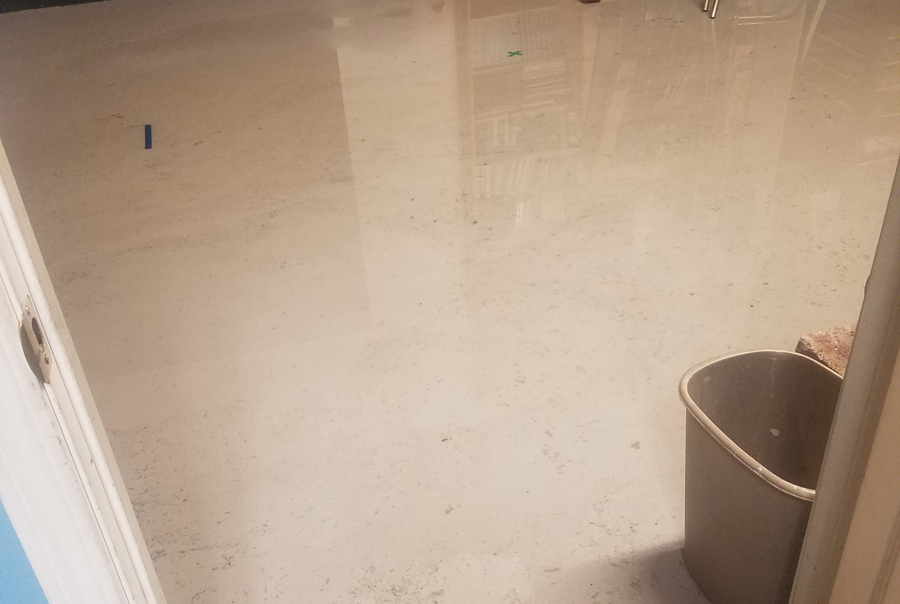 • Welcome Lisa, Isaac, Stuart, Mikey, and Bill! Thanks for signing up at GuitarVista.
As summer winds down and our monsoon season begins, I can only hope for a bit of rain for our high-desert are of New Mexico. We did have a roof-ripper a little over a week ago, but it only lasted for a while and it flooded my studio (above). By the way, the reflection is not new paint! It took a few hours to clean it up. But there are quite a few more hours of moving furniture, ripping up soaked carpet, painting floors, etc. Aaaarrrggh! Fortunately, my guitars are not in that part of the studio!



On top of all that, when I visited Stan earlier in the week I spotted a beautifully grained Taylor 210e DLX on the wall. After sitting down with it I only played for a few minutes, before I saw Stan looking at me... Mine! I said. Of course, Mr. Gitmaven knows what I like and subtly directs me toward new acquisitions. Go figure! Isn't that the beauty of a neighborhood hands-on shop?
We hope you enjoy this issue and will share it with all your friends... pass it on! Comments are ALWAYS welcome.

Thanks!
Stan & Tim (the newsletter guy)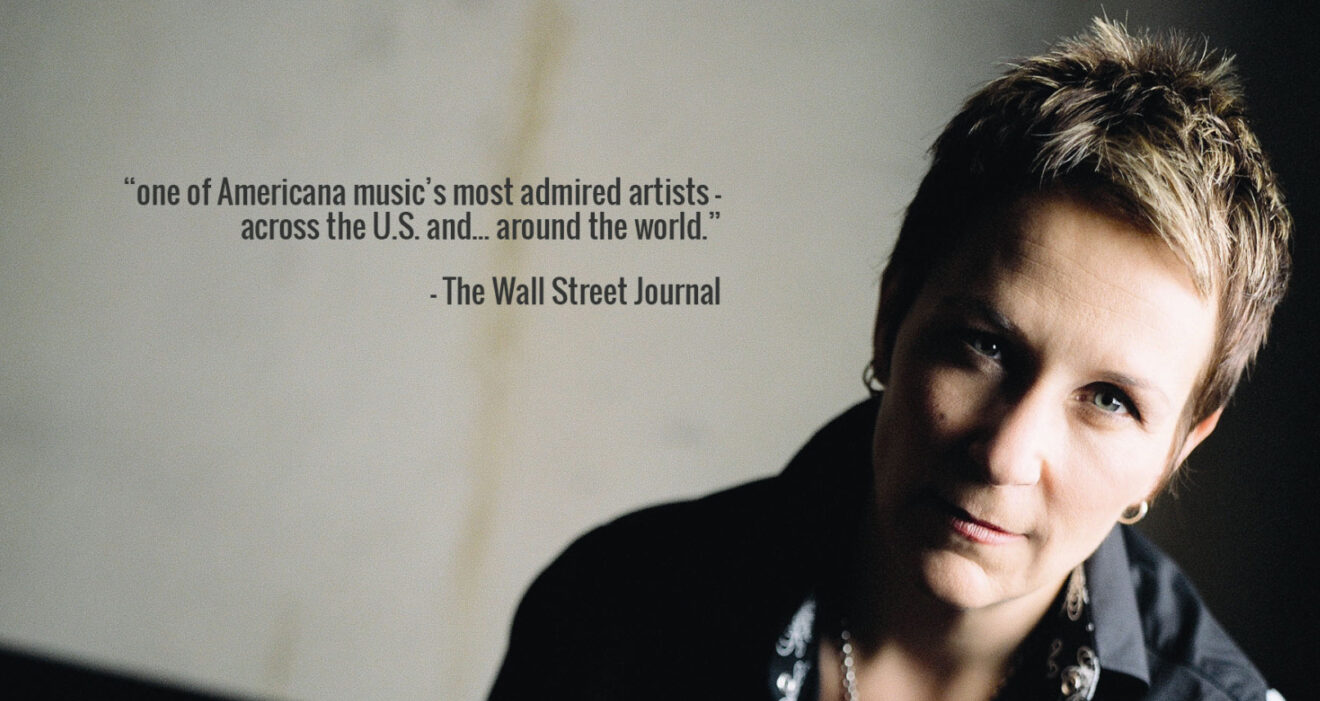 AMP Concerts: Mary Gauthier at The Outpost

On Mary Gauthier's Grammy-nominated tenth album, Rifles & Rosary Beads (Thirty Tigers), all eleven songs were co-written with and for wounded veterans. Eleven of the nearly four hundred songs that highly accomplished songwriters have co-written as part of the five-year-old "Songwriting With:Soldiers" program. Participants of the program have shared that the experience of songwriting was life-changing for them, some even said life-saving. Something about writing that song—telling that story—is healing. What program co-founder Darden Smith calls post-traumatic-growth.


Gauthier's first nine albums presented extraordinary confessional songs, deeply personal, profoundly emotional pieces ranging from "I Drink," a blunt accounting of addiction, to "March 11, 1962," the day she was born—and relinquished to an orphanage—to "Worthy," in which the singer finally understands she is deserving of love. Maybe that's where the confessional song cycle ends, for she has midwifed these eleven new songs in careful collaboration with other souls whose struggle is urgent, immediate, and palpable. And none are about her.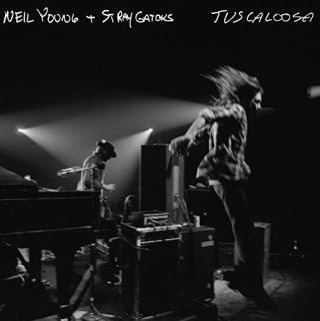 Neil Young and the Stray Gators, "Tuscaloosa" review

Neil Young continues to issue previously unreleased material from his massive Neil Young Archives. Tuscaloosa is the twelfth release from his archives and the fourth in what's called the Performance Series. The music for the album was recorded in February of 1973 and is very much a companion piece to his 1973 album Time Fades Away. The performances that eventually made it to that release came later in the Time Fades Away tour.


Tuscaloosa (Live) came amidst a rapidly changing musical evolution for Young. Before Time Fades Away, there was Neil Young's most accessible and popular album Harvest (1972) and the more obscure soundtrack album Journey Through the Past (1972). After Time Fades Away were the more straightforward On the Beach (1974) and one of his more edgy, idiosyncratic and critically acclaimed albums, Tonight's the Night (1975). Tuscaloosa (Live) oddly features the more stripped-down approach of Harvest,while subtly pre-figuring what was to come on Tonight's the Night.The album includes five songs from Harvest. From Time Fades Away, are the title cut and "Don't Be Denied." "Lookout Joe" and "New Mama" are from Tonight's the Night. The album opens with "Here We Are in the Years" from his debut solo album and also includes the title track from After the Gold Rush (1970),which both fit nicely with this material. (from Alternate Roots)
GuitarVista Showcase

2014 Taylor GS Min, Limited Edition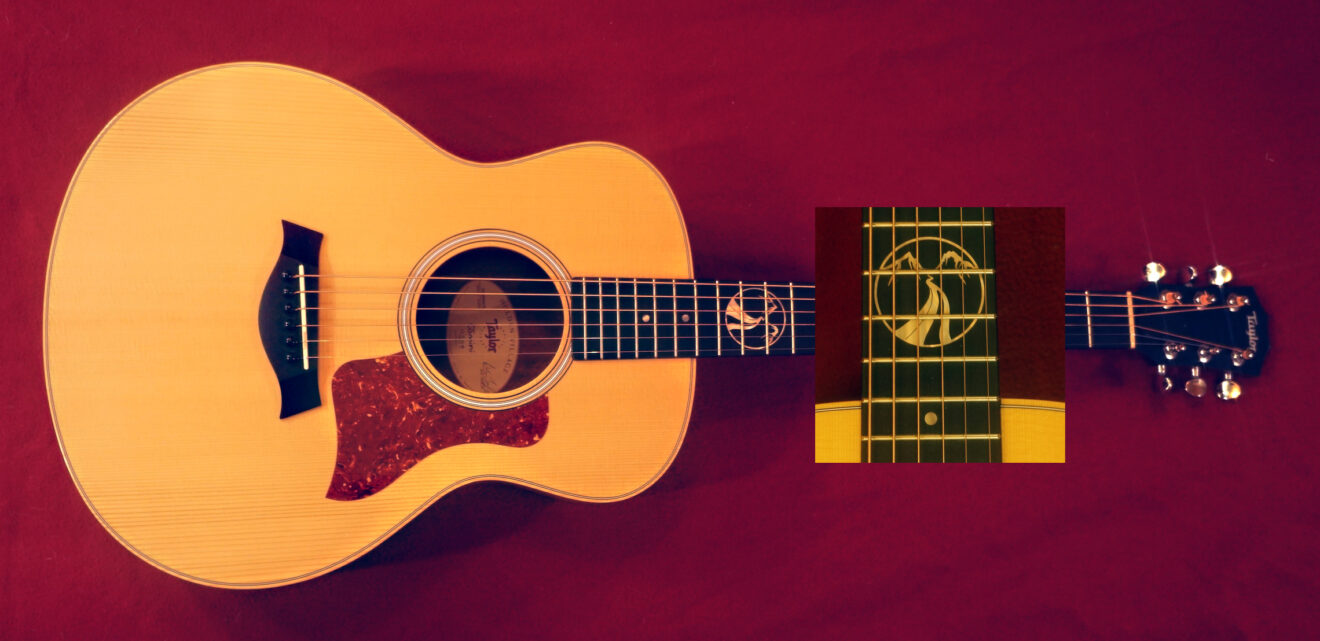 • OK. If you are a Taylor fan, this is the one for you. It is a VERY special limited edition guitar, with only 1,000 made in 2014. Features include Holden Engleman spruce soundboard, and a figured maple veneer for the body. Once I settled in with this nice travel-sized beauty, I did some picking and strumming, before someone else came in and wanted to try it out. It's more in the parlor arena, but the vibrant sound belies the size.
Custom Made Pimentel Grand Concert "65"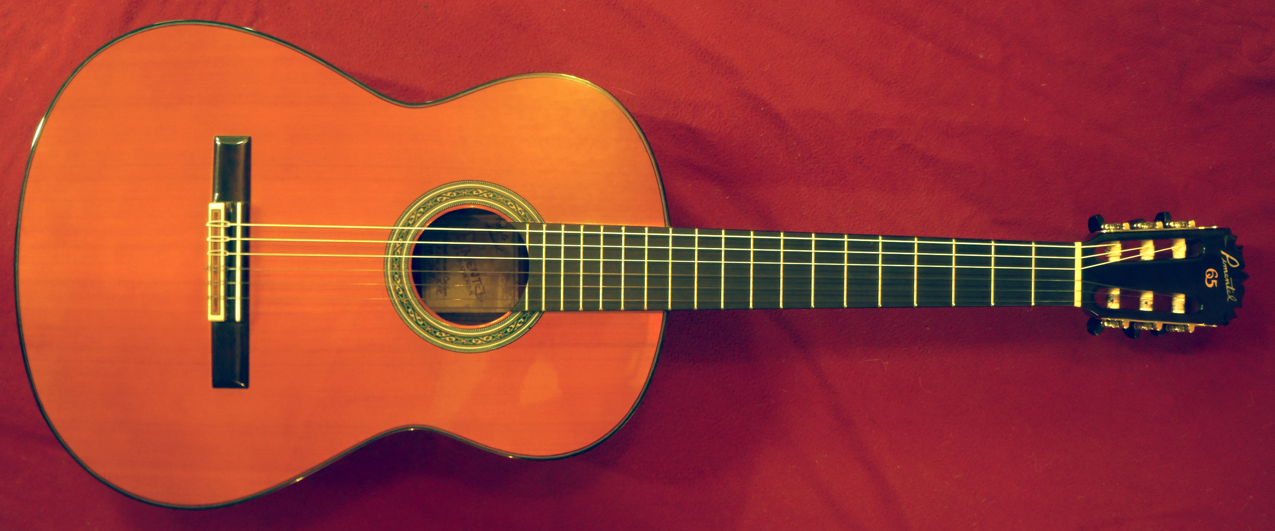 • For those of you who might want a "smoother" sound, and one that doesn't invade your "space" this sweet Pimentel (Albuquerque builders, you know) might just satisfy. Built in 2017 to celebrate the 65th anniversary of Pimentel and Sons Guitar Makers. This one is in the nylon string room at GuitarVista. Be sure to ask for it.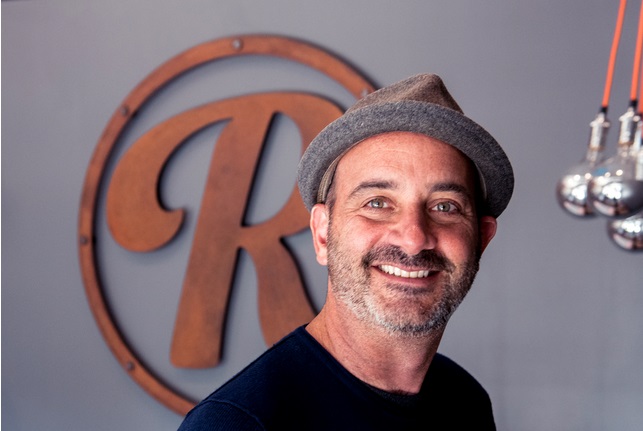 Reverb Acquired by Etsy for $275 Million

ETSY, INC. the online marketplace specializing in handcrafted items that run the gamut from jewelry to apparel to housewares, has acquired Reverb.com for $275 million in cash, subject to certain conditions. Reverb will continue to operate as a standalone business when the deal closes later in the year. The transaction marries two companies with very similar business models: Both generate revenue through commissions on merchandise sold on their sites and through additional "seller services" that include promoted listing, payment processing, and shipping labels and insurance.


Reverb.com founder and CEO David Kalt (above) said, "In a short amount of time, we've built a community that musicians from all walks of life turn to for income to support their families, inspiration to fuel their passions, instruments to create new music, and so much more. We're excited to continue growing our marketplace, team, and community as part of Etsy. We've always found inspiration in Etsy. In fact, the company gave me the confidence to launch Reverb when I saw the need for a musician's marketplace in 2013."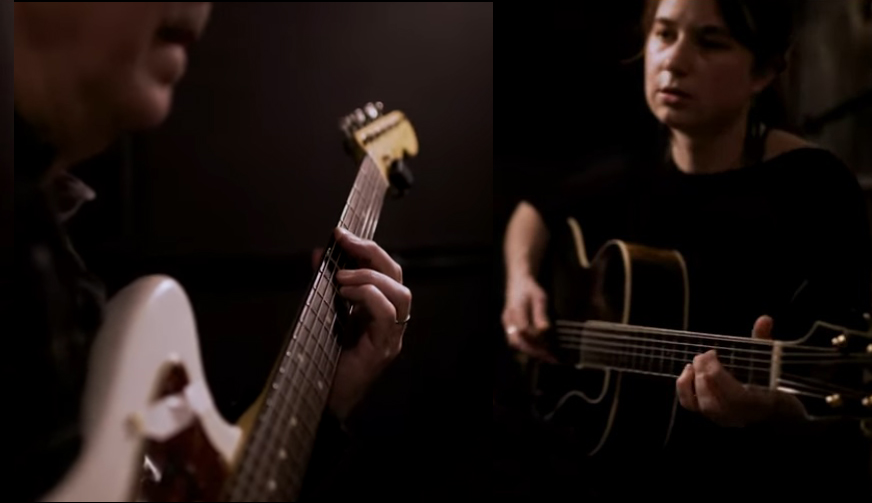 Watch: Courtney Hartman with Bill Frisell
A lot of bonds were made at the first Fretboard Summit we threw back in 2015. Friendships were made, rare guitars traded hands and collaborations formed on the spot. Amidst all this, Courtney Hartman finally connected with jazz guitar great Bill Frisell.

Fast forward to this 2019 and Courtney has just released Ready Reckoner, her gorgeous, post-Della Mae solo album. It's a collection of quiet songs inspired by her 500-mile walk along the Camino de Santiago in Spain and it's a big departure from the fast-and-furious flatpicking you may know her for. The album's lone instrumental track features her alongside, you guessed it, Frisell.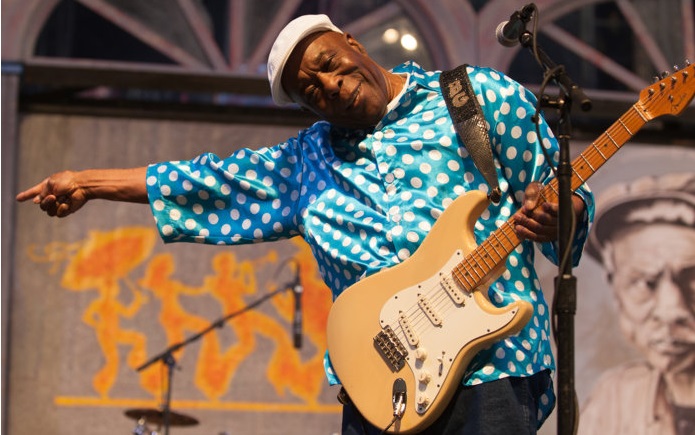 "I don't want to become an endangered species": Buddy Guy
They don't call Chicago the Windy City for nothing. In January, the Arctic-like gale howls in over the lake with a vengeance, plunging the city into impossibly cold sub-zero temperatures. In summer, the wind is still there, but as much as the breeze cools the lakeshore tower blocks, by the time it reaches places like the funky old Chess Records building down on South Michigan avenue, it's just a rough blast of dust.


Chicago's certainly always been a tough place to survive, and this is never more true than for a bluesman. The dozens of small, smoky, sweat-drenched clubs – places like Theresa's, Florence's and the 1815 – that once offered a regular gig to musicians like Howlin' Wolf, Muddy Waters, Junior Wells, Elmore James and the hundreds that came after them are long gone. Of course, the blues is still there, but most visitors who still visit the city as musical pilgrims will probably find it in sanitised uptown joints like Blue Chicago and, if they've got any sense, Buddy Guy's Legends.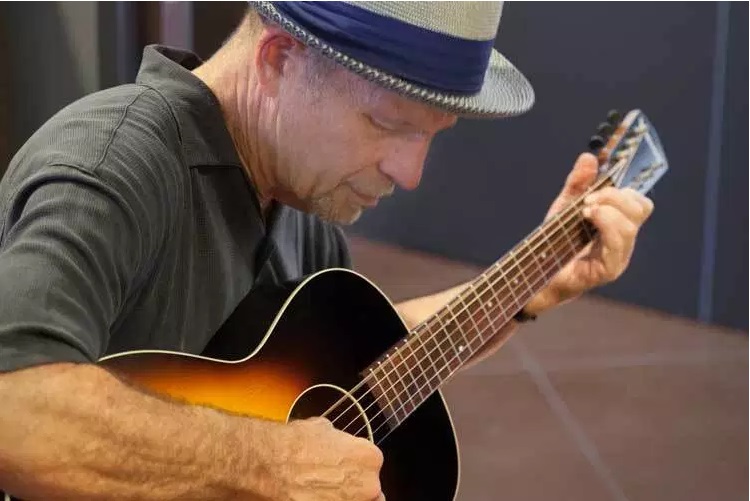 Gearing Up: A Guide to Old-School Blues Guitars and Their Modern Counterparts
"Right on Beale Street there, I bought my Stella. Paid $11 for it. It was hangin' in a window. Played it 'til it wore out."


Joe Callicott was talking to blues historian Gayle Dean Wardlow about the instrument he used at the Memphis sessions of 1929 and '30, where Callicott and his partner, Garfield Akers, made their brief but beautiful contribution to the history of recorded blues. Cheap guitars came up again in Wardlow's conversations with H.C. Speir, the Jackson, Mississippi, music store owner who scouted a roster of early blues recording talent that included Tommy Johnson, Charley Patton, Skip James, and Son House. When asked what they played, Speir also mentioned the Stella brand—specifically a model he sold for $9.95—as the instrument of choice "across the board."
Tenor Guitar players.... check out this late 1930s-early 1940s well-played "Ward..."