November 8, 2019 • Issue XXVI

The Holidays are rapidly approaching and I am sure (as I am not!) you are not ready to be inundated with Christmas advertising. Even though I don't really watch TV a lot, my eyes glaze over with the amount of gift-type ads that are already worming their way into our collective consciousness. Enough, already!
•••••••
The next issue of Shadow & Light Magazine, November/December 2019 is in the layout process and promises to be absolutely spectacular! Of course it does... We will have 5 portfolios featuring Bill Armstrong, Carlos Tarrats, Danica O. Kus, Darcie Sternenberg, and Monica Denevan. I am sure you recognize a couple of those names. We are also going to go back into our archives and bring out one of E.E. McCollum's dance portfolios. Since he has been helming our "Mindful Matters" column for quite a while we took a vote and gave him the rest of the year off.
By the way, as I mentioned previously our single-issue and subscription rates will be increasing at the turn of the new year. As such, we are extending our Special Subscription Rate for new subscribers at only $10/annual (six issues). If this tickles your wallet, click

here

for additional info.
Entries into our annual Shadow & Light Magazine Color It Red contest are picking up and if you want a chance at being on the cover, click here to enter!
•••••••
This just in! If you are in the market for a new DSLR, check out the NikonD3500 kit incredible pricing in the banner at the end of the newsletter. It's a great deal!




It's not what is in front of the camera that counts, it's what is behind the camera that makes the difference!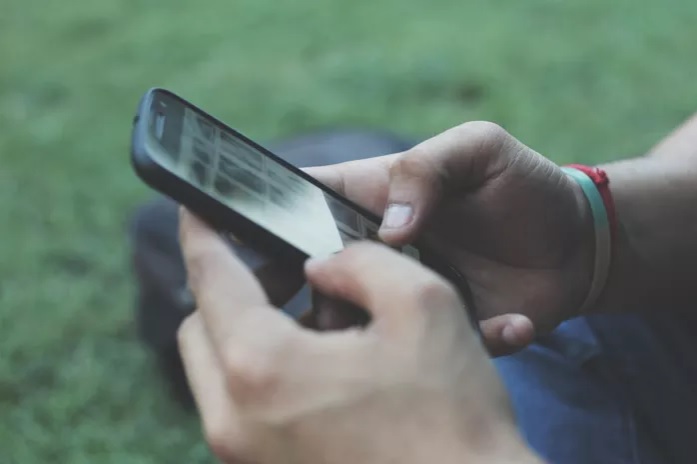 10 Best Free Photo Storage Apps
Having access to a camera 24/7 has its benefits. Everything can be photographed. The downside is, what to do with all those images? This article gives you our picks for the best photo storage app.


Our smartphones aren't just cameras – they are storage devices holding music, files, videos. Space is limited and runs out fast. These great free photo storage apps can help!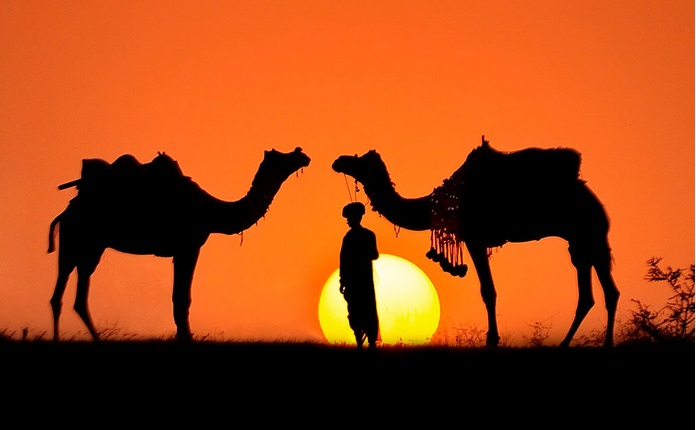 30 Beautiful Examples of Silhouette Photography
Silhouettes are a photography subject that doesn't get old. They're easy enough for beginners to shoot, yet interesting enough to continue shooting as an expert.

Silhouettes remain interesting for a long time partly because there are so many situations and ways to shoot them. You can create them with backlighting, like a sunset, or with a more complicated technique like composite photography. You can also shoot dark subjects like crows against a light background to create a mock silhouette, particularly in black and white.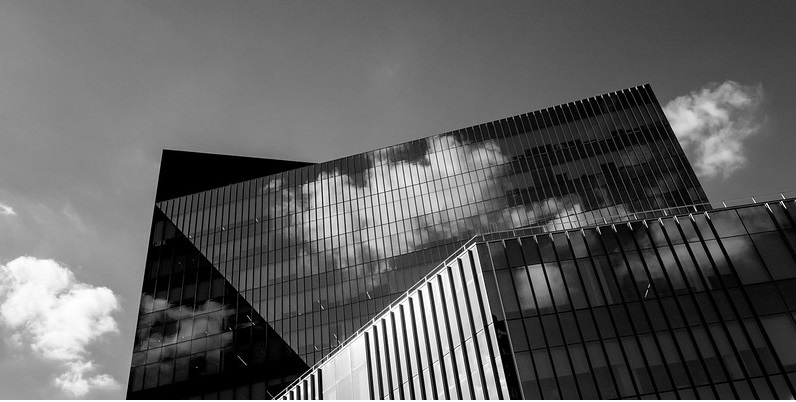 8 Famous Abstract Photographers and Their Photos
Architecture and landscapes are great for traveling photographers because, as travelers, we are mesmerized by the places that locals often forget to admire. To take your architecture and landscape photography to the next level, you can use a creative and artistic technique known as abstraction.

Abstractions are conceptual portions or processes that speak about a larger, specific object or topic. They are present in many fields and disciplines and, of course, creative expressions have adopted them as the main road for crafting concepts. This creative method of abstractions was born in painting.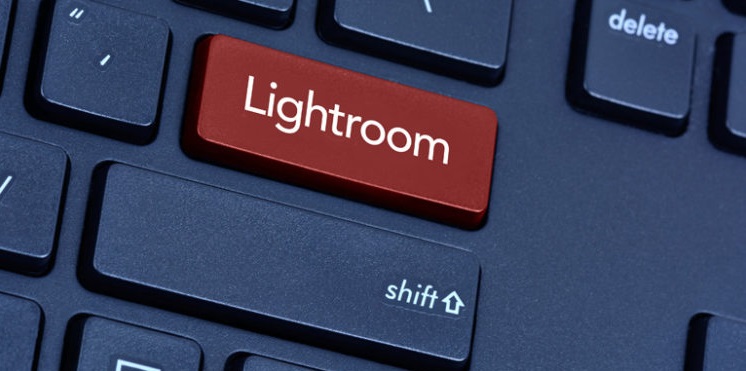 My 10 Most-Used Lightroom Shortcuts
Hi, gang and happy Friday. I'm (Scott Kelby) still in Texas, this time I'm down the road in Ft. Worth shooting the airshow here today with Larry Grace and the crew from ISAP (the International Society of Aviation Photographers) who are holding an event for their members here (I've been an ISAP member for many years now — absolutely first-rate organization. I'm looking forward to shooting the Navy's Blue Angels today. Cannot wait!


OK, onto the shortcuts. These aren't a list of hidden or super secret shortcuts — just those "meat and potatoes" type shortcuts that I use day in and day out. Here goes:


G

– This instantly returns me to the Library Module and the Grid view of all my thumbnail images.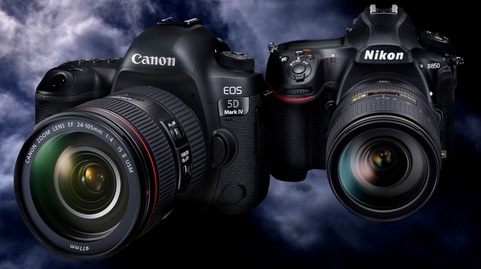 Canon vs Nikon: who makes the best cameras? Let battle commence...
Canon vs Nikon: two of the biggest names in photography are still going toe-to-toe with new cameras… but who's winning?


Canon and Nikon cameras are amongst the best cameras you can buy, full stop. The higher end models are regarded by many experts as the best cameras for professionals, and at the other end of the market they also make some of the best cameras for beginners.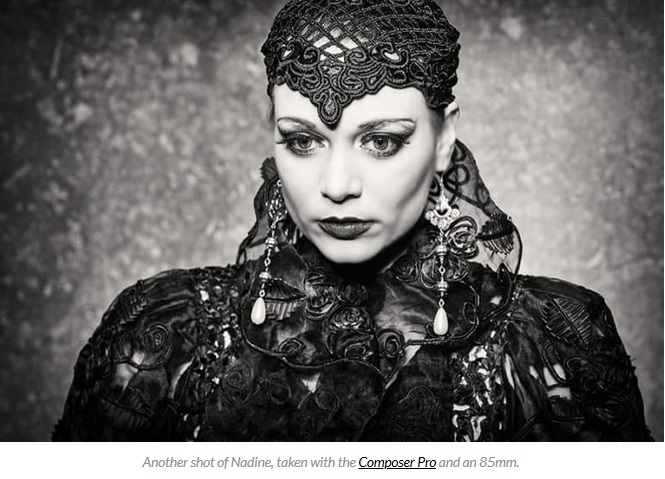 Using Lensbaby Lenses for Creative Photography
My name is Frank Doorhof and I'm a fashion/celebrity photographer based in the Netherlands. I'm also the creator of the Lensbaby.


Over the years I've specialized in education and I teach workshops in our studio in Emmeloord twice a week. You can also find me at tradeshows and location workshops pretty much worldwide.


Let me start this article by saying that I love tech.

I've been shooting medium format for quite some time, I love the way my Huawei P30 Pro handles photography in a smartphone, and I recently dove into the complete mobile workflow based on an iPad Pro. So I always try to get the newest kit and techniques if that will help my workflow and work.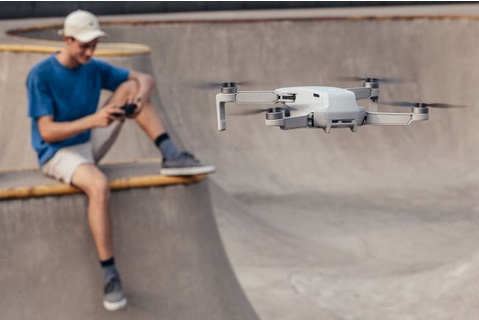 DJI Mavic Mini offers low-cost flight with lightest foldable drone ever
As rumored and predicted for some time now, DJI has finally launched its first drone of the year. And the wait has definitely been worth it; the DJI Mavic Mini will be the lightest camera drone that the market leader has made to date. And, with a foldable construction, it will be affordable, too.


The DJI Mavic Mini will sell for just $399 / £369 from November. There will also be a Fly More Combo kit, with spare batteries, controller and other goodies for $499 / £459.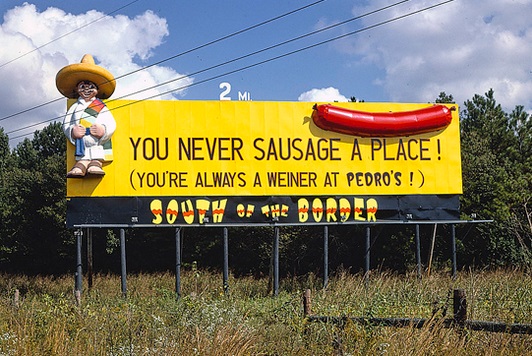 12,000 Free "Roadside America" Images
Tooling along in a spiffy, rented Cadillac, John Margolies, architectural critic, author and photographer would take off on months-long road trips throughout America along with his Canon FT, a 50mm lens and a trunkfull of ASA 25 Kodachrome film. It was the 1970s and the new interstate highways were about to bypass the venerable old ones where here and there and everywhere roadside signs and kitschy statues and buildings beckoned for tourist dollars.