• Welcome Karin, Melanie, Dave, and Justin! Thanks for signing up at GuitarVista.
Whew! That was quite a Holiday Season. So many directions to go. So many deadlines... Oh, well... I'm so over that!


Last Tuesday I went to the Mandolin Orange sold-out concert and had a great time! They were terrific, and their band is definitely top-notch. I have been following them for a while and bought my tickets when they were first announced. Kate Rhudy opened and was a pleasant surprise. As most of you probably know, there are no bad seats at the KIMO (well done AMP!). Robyn Hitchcock at the Outpost... (see below).
Remember to let me (tim@timandersonstudio.com) know if there is something happening, musically, in our region that you think readers of "The Stringer" might appreciate.
We hope you enjoy this issue and will share it with all your friends... pass it on! Comments are ALWAYS welcome.

Thanks!
Stan & Tim (the newsletter guy)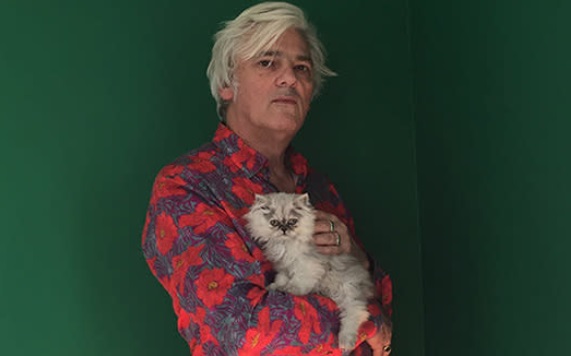 AMP: Robyn Hitchcock at Outpost Performance Space
Robyn Hitchcock is one of England's most enduring contemporary singer/songwriters and live performers. A surrealist poet, talented guitarist, cult artist and musician's musician, Hitchcock is among alternative rock's father figures and is the closest thing the genre has to a Bob Dylan (not coincidentally his biggest musical inspiration).


Since founding the art-rock band The Soft Boys in 1976, Robyn has recorded more than 20 albums as well as starred in "Storefront Hitchcock," an in-concert film recorded in New York and directed by Jonathan Demme.


Blending folk and psychedelia with a wry British nihilism, Robyn describes his songs as "paintings you can listen to."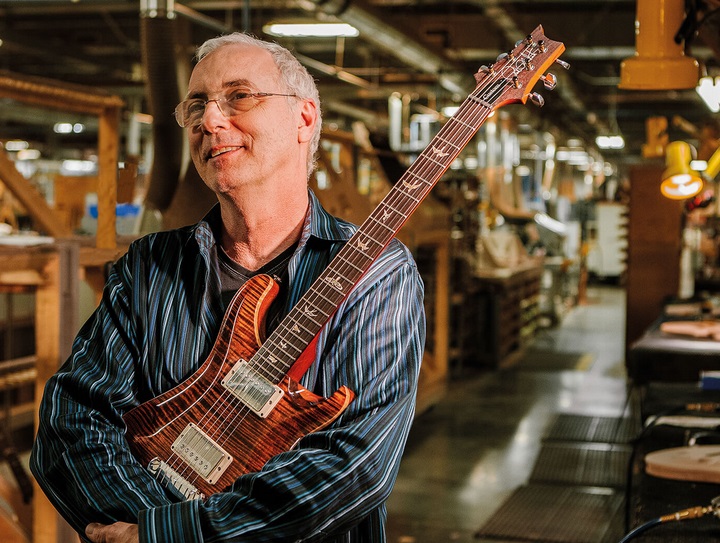 Paul Reed Smith on the future of guitar: "Every time I think we know enough, something else happens that empties our cup"
Paul Reed Smith is a uniquely successful and influential figure in the world of guitar. A man who founded his own company back in 1985 to realise his radical vision for the future of electric guitar, and in the 34 years since has earned a place at the very top table of our industry. And he's done it all without ever losing his passion for getting his hands dirty, still as obsessed with refining and improving his instruments all the time.


As we move into the next decade, we spoke to the man himself about the journey PRS has been on over that time, and as the company gets ready to celebrate its 35th anniversary in 2020, what the future might hold for the Maryland firm…


• GuitarVista Showcase •

Gibson J-185

• This Gibson is a recent J-185, made in Montana. Not in stock, yet. But is on its way! Seen at Winter NAMM... "One of the most-fabled flat-top guitars Gibson ever produced is the Gibson J-185." (Vintage Guitar Magazine)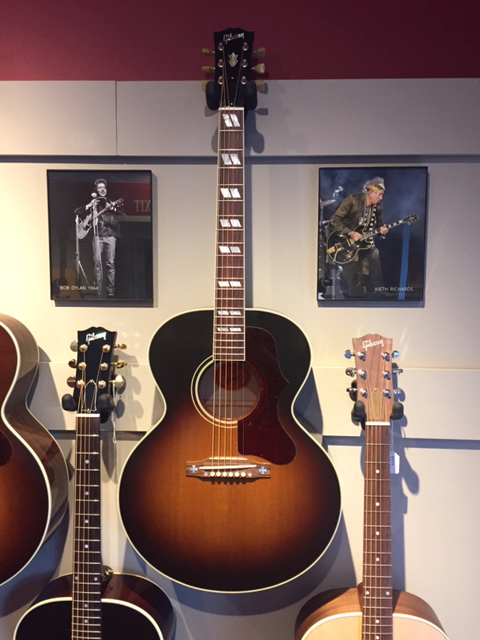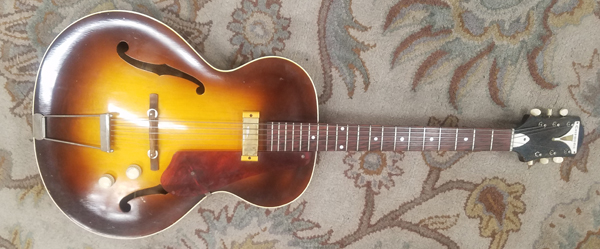 Early 50s Epiphone Century

• As you can tell, I didn't have much time to photograph this beauty. When I was in GuitarVista, yesterday, the place was packed. But Stan did want to show you this one, so I took out my phone and did what I could. You just might want to visit and place this one on your lap and "rock on!"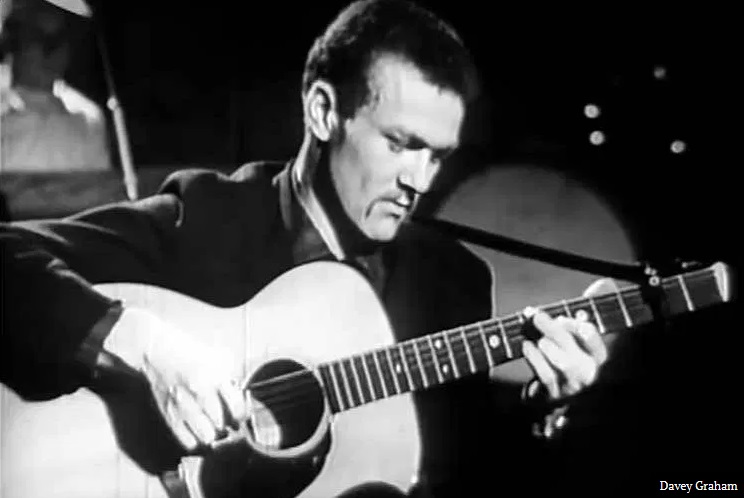 A Survey of British Fingerstyle Guitar
from the 1960s to the PresentIt's November 1984, and a folk club in Exeter, England, anxiously awaits the arrival of Davey Graham. Ten minutes to show time the room is packed, but there hasn't been any communication from the guitarist. Hope is beginning to fade when a tall upright figure appears in the doorway. In one hand he clutches a worn nylon-string guitar, a tangled nest of strings dangling from the headstock, and in the other a smoking joint.


Pushing to the front, Graham begins to play long, rambling instrumentals, interspersed with breaks for tuning but no introductions. It's shambolic, and by the time it's over many of the crowd have left. Bizarrely, that night, when he stays with one of the organizers, Graham reels off beautifully constructed Moorish tunes, ragas, and blues until daybreak.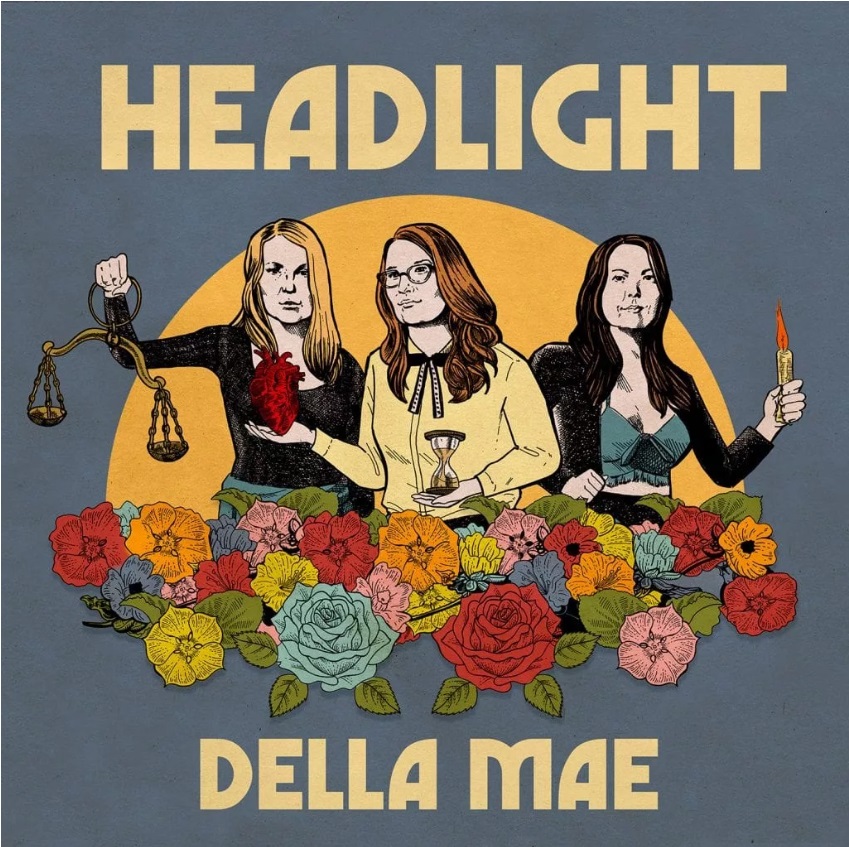 Della Mae's Outspoken 'Headlight'
Shines Toward Hope

There are some albums that come along whose musical brilliance simply shines so radiantly that it guides our paths, illuminating the dark corners of our lives. The songs of Della Mae's Headlight — with powerful writing, soaring vocals, and moving musical unity — challenge us, energize us, and touch us as they light the way.


This is an album on which you can feel the emotions of the group in each song as they evoke anger, sadness, hopelessness, and joy. The title track, which opens the album, is worth the price of the album alone.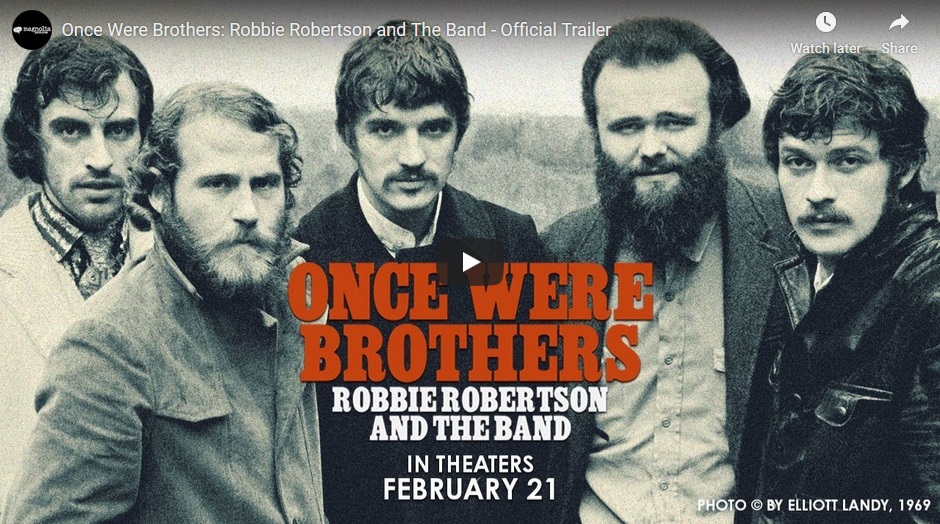 Bruce Springsteen, Eric Clapton Praise the Band in 'Once Were Brothers' Documentary Trailer

Bruce Springsteen, Eric Clapton, and Martin Scorsese praise the Band in the new trailer for Once Were Brothers: Robbie Robertson and The Band, an upcoming authorized documentary about the group.
"There is no band that emphasizes becoming greater than the sum of its parts than the Band," Springsteen says in the trailer. "Simply their name: the Band. That was it."
Scorsese, who directed The Last Waltz, the Band's legendary farewell concert film, adds of their music, "This didn't sound like anything else."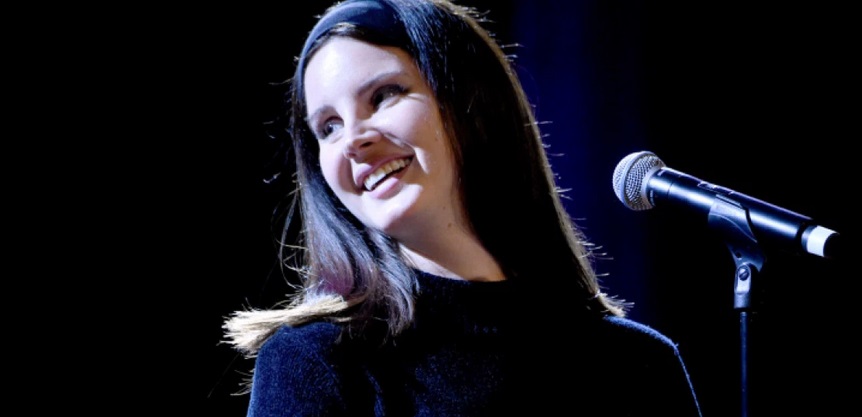 Rolling Stone: Fifty Best Songs of 2019
Yep! It's that time, again... the Top Songs of 2019 (according to RS) are listed. Some you know, some you've heard, and some you probably never knew existed. It's time to enlighten yourself.Each artist listed has an accompanying video (timmy likes!).


So, prepare to spend some time with a beer or two and check out the list. It could be a musical education!


Some of those listed: Kim Gordon, Gary Clark, Jr., Mannequin Pussy, Neil Young, Carly Rae Jepson, Young Thug, Maren Morris, Leonard Cohen, Lana Del Rey (pictured), Bad Bunny, Lizzo...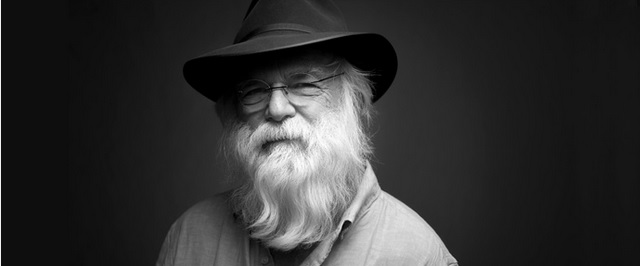 Remembering David Olney
Songwriters often toil in obscurity, relegated to the fine print on CD covers, or sharing their creations with a handful of listeners and fans in writer rounds, hoping to sell a few CDs.


But every once in a while, one of them breaks through, earning accolades from artists and writers much higher up the pecking order. David Olney was one of those guys, "a songwriter's songwriter," according to Rounder Records co-founder Ken Irwin.


Olney, whose songs were recorded by stars in bluegrass and Americana as well as on 20-some of his solo recordings, died Saturday night in Santa Rosa Beach, FL, while playing a writer round at the 30A Songwriters Festival.
CROWDFUNDING RADAR: Jill Andrews,
Red Dirt Girls, and Secret Emchy Society
Anyone who heard albums from the likes of Our Native Daughters, The Highwomen, or Molly Tuttle shouldn't be surprised by this. In roots music, women are consistently making the most intriguing works out there. Likewise, it's not uncommon for all three of my Crowdfunding Radar features to be women on any given week.