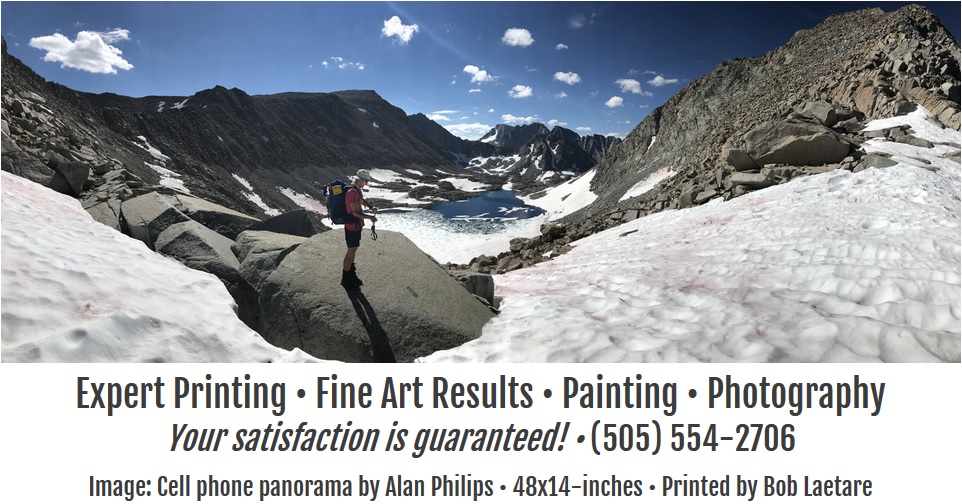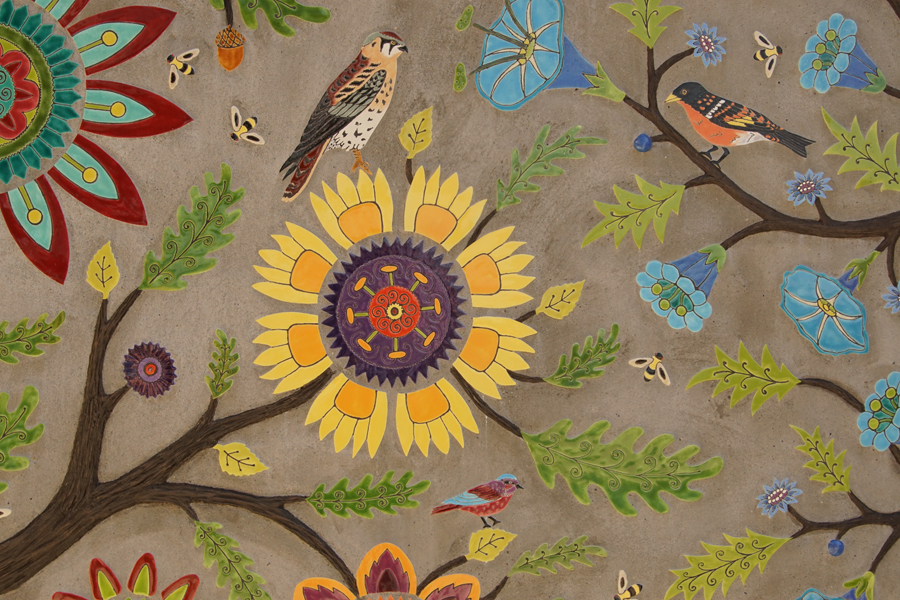 I just returned from a couple of weeks on the west coast visiting family. While I was in the Seattle area, my oldest son and I spent some time at Pike Place Market and had a wonderful time. Of course, I had my camera (Sony a6000) and took a few shots of interesting scenery. The image above is a detail of one of the many colorful wall murals at that iconic market depicting animals and fauna that call Washington State home.
• The State Fair is just around the corner and Bob is in the middle of printing images. 2018 State Fair dates are September 6-16. The last day to get your work in for printing is August 15. The dates to turn in your work to the Fair are August 17-18, at the Creative Arts Building, 9am-5pm.


Also, I was visiting Bob a few days ago and he showed me a couple of black-and-white prints he had just completed that were, simply, amazing! The contrast, composition, and impact are something to be seen. He has built new profiles the enable him to get the most out of his printers.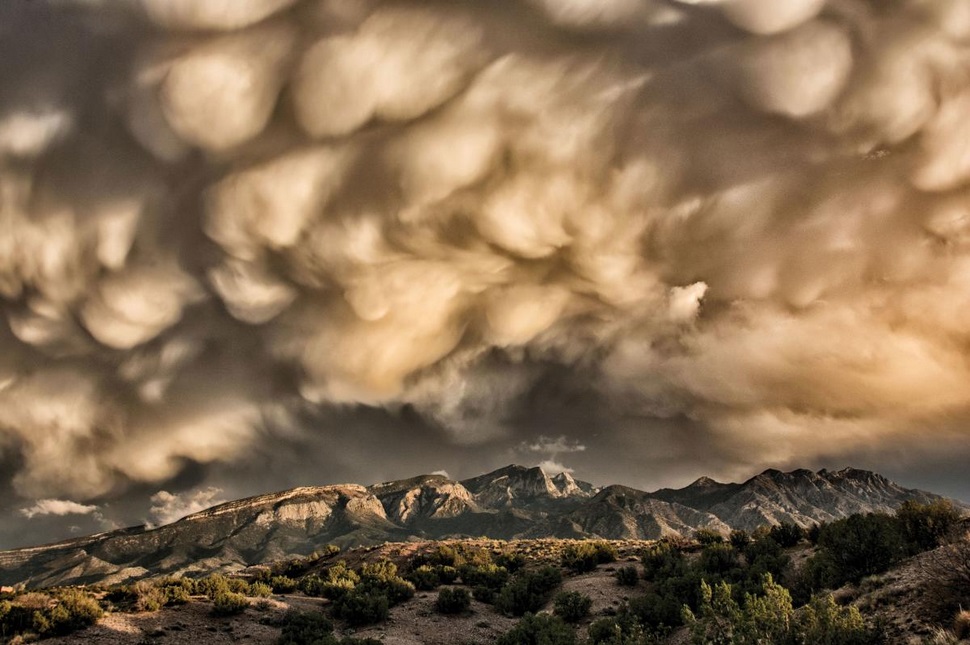 Welcome to the 18th Annual
New Mexico Magazine Photography Contest
Founded in 1923, New Mexico Magazine reigns as one of the oldest, most prestigious state magazines in the U.S. NMM's photography contests are legendary, challenging amateur photographers to capture our state's most stunning scenery, interesting people, and extraordinary events. Every year, we are amazed by the quality and breadth of your submissions. It's time to do it again!


This year's contest will open for entries on August 1, 2018. Deadline is 12 p.m. MST on November 5, 2018.


The entry fee is $25 and includes the submission of five images. Each additional image entry is $5. Photographs must be in digital format, and without watermark.


See Official Rules for tips on entering, editing and other requirements.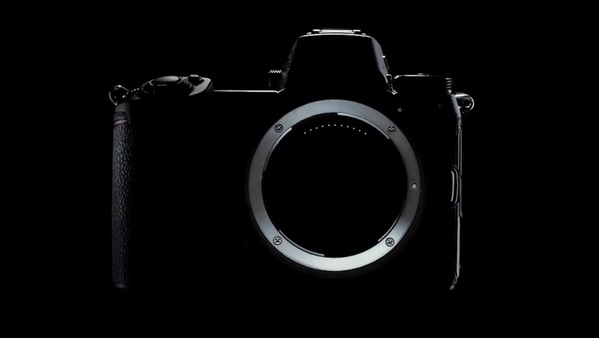 Nikon full-frame mirrorless camera rumors: Everything we know and what we expect
With solid details on Nikon's full-frame mirrorless camera now starting to emerge, we examine the facts and rumors, and run through the specs we expect.


Up until a couple of weeks ago, we didn't have any solid information on exactly what Nikon would be doing now that it had officially called time on its mirrorless 1 series. We had an abundance of rumors and masses of speculation on a new full-frame mirrorless system, together with opinions from all corners as to what Nikon should or shouldn't do, but even those with the greatest expectations would admit that very little substance lay at the heart of it all.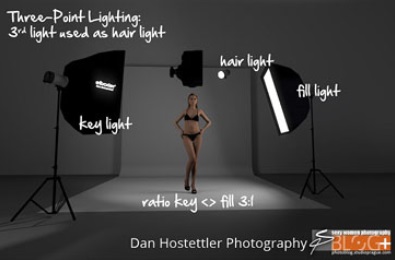 The Three-Point Lighting Setup
Some of you are eager to go and want to start off with a bunch of lights. But I believe this to be an area where less is generally more. So try starting out with just one main light (flash head and modifier).


Once you are pleased with the quality of the first results, go ahead and assess if you require an additional secondary light.


Turning off your main light, see if a second light would really improve the scene, whether it may be for fill, hair or background.


Just be sure you turn on the main light when you are setting up the second one. Also, never lose sight of what you can create using just one light (remember, beautiful window light usually comes from only one window). So, build your look one light at a time and you'll have better results.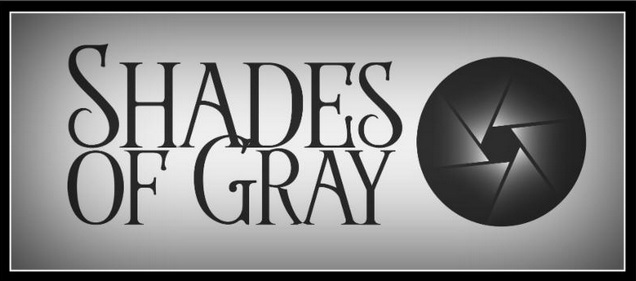 Call for entries: Shades of Gray, a fine art
black-and-white photography show
The first two years of Shades of Gray were incredible. Don't miss out on a chance to be included this year! This show is open to entries from all current New Mexico residents.


• Your images will be judged by three highly qualified Black and White photographers.
• You may enter up to 3 of your best black and white images between today and September 30, 2017.
• Only true black and white images will be accepted...toning of any kind will result in disqualification.


If your work is accepted by our jurors, you will be among the top Black and White photographers in New Mexico to display in the Fine Arts Building at Expo New Mexico during December.
Steadify is a Camera Stabilization Belt
That Turns You Into a Tripod
Want a way to steady your camera without having to haul a tripod or monopod around? Are tripods banned in the location you'd like to shoot? Steadify is a strange-looking camera stabilization belt that's designed just for you. The slogan for the product is: "You are the tripod."

After putting on the belt, you extend the aluminum monopod hanging from under your belly button with a single twist to lock and unlock it at your desired length. Rather than mount your camera to it using a standard tripod mount, the end of the Steadify monopod features a fork-shaped mount that allows it to stabilize any kind of device while the user pans and tilts it in any direction.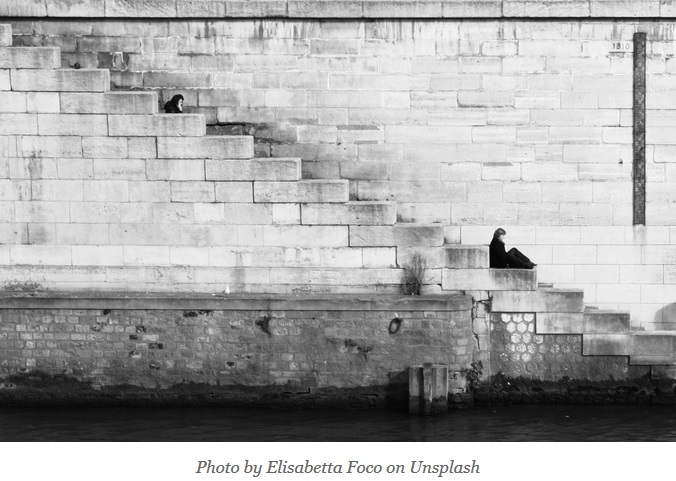 3 Free Guides for Perfect Black and White Photos
I could talk about Black and White Photography forever, for real, and today I want to share with you three free guides that will help you take better black and white photographs. And hopefully, I'm still on time for sharing them with you before you make mistakes as the ones I made in my first encounters with photography.
Black and White photography has always been very appealing to me, and since my first days as a photographer, I wanted to create jaw-dropping photographs that made people stop and stare in monochrome.
Therefore deciding whether a photograph should stay in color or if it could work better in black and white is a very good place to start if you want to make amazing photographs.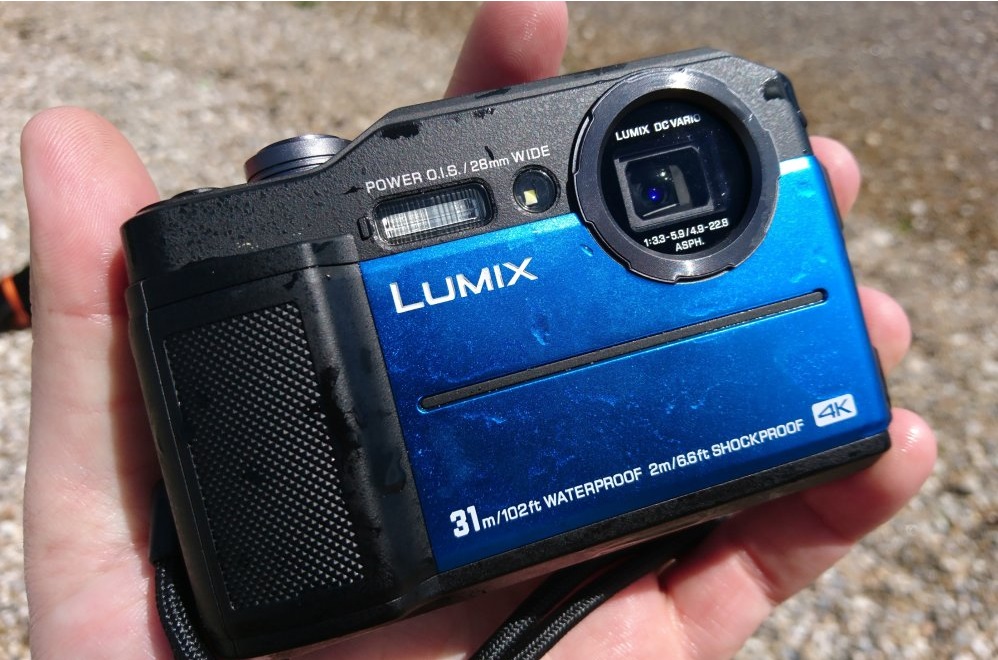 Panasonic Lumix FT7 Full Review
Panasonic's new Lumix FT7 is the long awaited update to the FT5 / FT6, and is Panasonic's premium waterproof tough camera, being waterproof down to 31m, as well as shockproof, freezeproof, crushproof and dust proof. The FT7 (TS7) is available from around £399.

There's a high-resolution 20.4mp 1/2.3inch "Live MOS sensor" and this is an update compared to the 16mp FT5. The FT7 is known as the TS7 in the US, and sits at the top of the tough camera range, with the Panasonic Lumix FT30, Panasonic's budget waterproof camera, still available for around £125.


The camera features the same specification 4.6x optical zoom ASPH. lens as the FT5/6 and is a 28-128mm equivalent, with f/3.3-4.9 aperture, Power O.I.S (Optical Image Stabilisation), and a 5cm macro mode. The lens does not feature Leica branding.
The FT7 records 4K UHD video at 30, 25 and 24fps, with stereo sound and optical zoom available. High speed 720p (1280x720) HD video can be recorded at 120/100fps.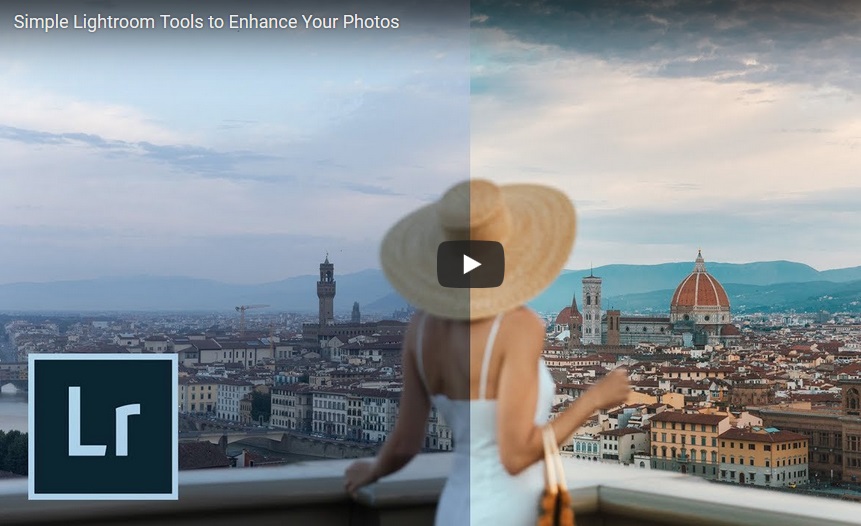 Simple Lightroom Tools to Enhance Your Photos
(video) For many of us, gaining a stronger understanding of Lightroom's basic editing tools is always welcome. Learn how to develop your photos with the power of Lightroom's built-in sliders.


Clocking in at just under 12 minutes, Tyler Stalman provides us a walkthrough, highlighting some of the more powerful everyday adjustment tools available in Adobe Lighrooom Classic CC. Shown in the video are high-traffic areas that especially new photographers have a tendency to commonly get tripped up on.


Stalman starts off logically, right at the very top of the editing panel, adjusting his image's overall color balance, and for good reason. Getting the correct feel for the white balance first will cement the tone for the rest of the edit to follow. If this very important aspect of the photo is passed over, the resulting image will certainly suffer.