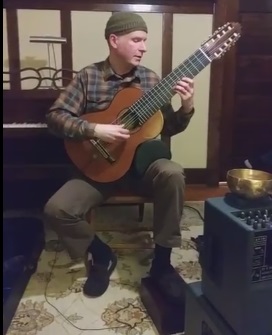 I recently returned from a few weeks on the West Coast visiting family. One of those family members I visited was my oldest son, Matthew (above), a classical guitarist. He teaches, performs, and works at Rosewood Guitar in Seattle. He also lets me sleep on the couch. How's that for love!(?)


Shortly after I had arrived my youngest son, Ryan, who is a videographer (drivingsports.com) informed me that he had filmed Matthew in a recent concert playing a new instrument. Mind you, watching Matthew play is a treat in and of itself, but when you put a 10-string on his lap, you are immediately taken to a new level of bliss. It took him almost a full year in order to learn his new instrument well enough to perform, let alone the process of transcribing the music of a contemporary composer who never writes anything down!


If you don't have time to watch the whole video, listen at 11:30-14:30 to get the full appreciation of this piece. My fingers still ache just from watching the video again!


Click here to view the performance...(it's a treat!)
We hope you enjoy this issue and will share it with all your friends...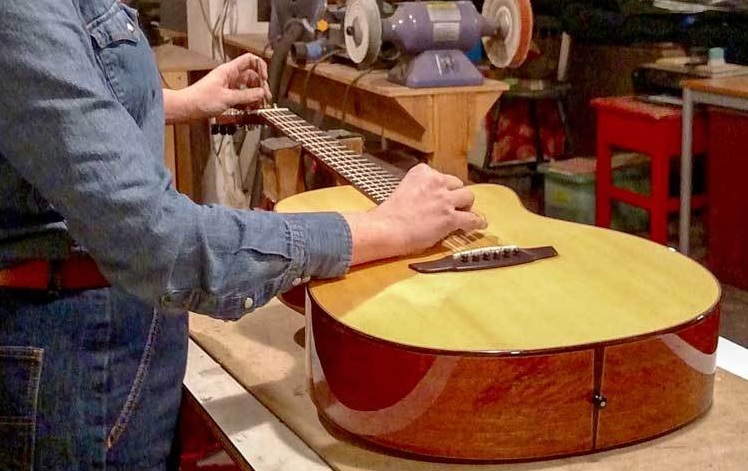 Ask the Expert: Why Does My New
Guitar Need a Setup?
I recently ordered a brand-new acoustic guitar from a well-known, reputable online company. I was frustrated to find that when I unpacked it, right out of the box, the guitar wasn't comfortable to play; not in first position or up the neck! I took it to my local shop, and they told me it needed a setup. It played much better when they were done with it. The guitar isn't top of the line, but it sure isn't a cheap guitar, and it's totally new. Why would it arrive in the mail already needing work?
—Jim Carver, Minneapolis, MN


This is an issue that I hear a lot about from my own clients, and I can understand how frustrating it must feel to lust after a certain guitar, order your very own, wait for it, and look forward to playing it—only to find that it's not set up for optimum ease and playability when it shows up at your door.
Graham Nash: An Intimate Evening of
Songs and Stories (AMP)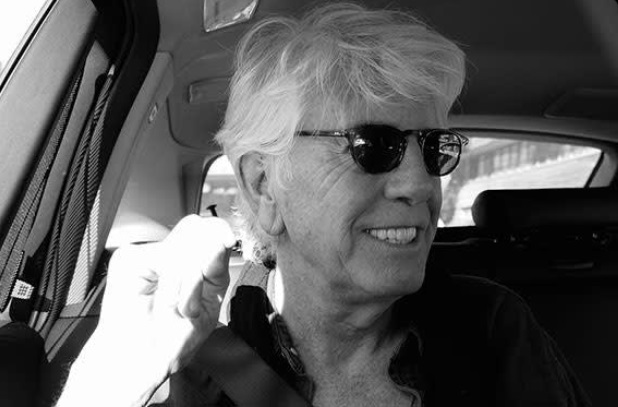 Legendary artist Graham Nash (above) is a two-time Rock and Roll Hall of Fame inductee—with Crosby, Stills, and Nash and with the Hollies. He was also inducted twice into the Songwriter's Hall of Fame, as a solo artist and with CSN, and he is a Grammy Award winner.
Towering above virtually everything that Graham Nash has accomplished in his first seventy-five years on this planet stands the litany of songs that he has written and introduced to the soundtrack of the past half-century. His remarkable body of work, beginning with his contributions to the Hollies opus from 1964 to '68, including "Stop Stop Stop," "Pay You Back With Interest," "On A Carousel," "Carrie Anne," "King Midas In Reverse," and "Jennifer Eccles," continues all the way to This Path Tonight (2016), his most recent solo album.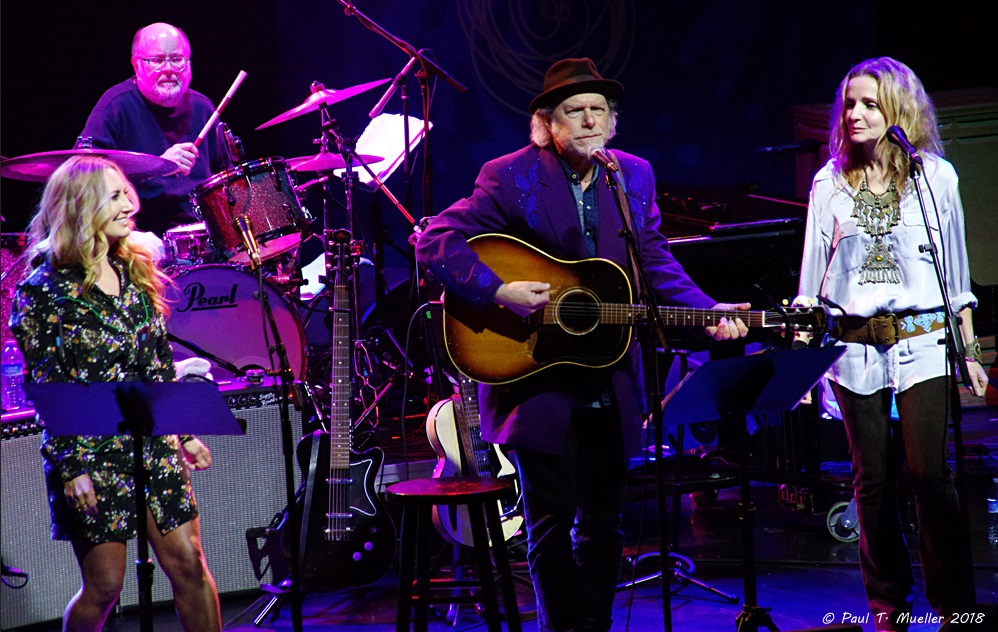 Cayamo 2018 review – A week of high points
Any weeklong music festival tends to turn into a blur of overlapping shows, and this year's Cayamo festival-at-sea was no exception. The annual charter cruise, held aboard Norwegian Cruise Line's Pearl and produced by NCL subsidiary Sixthman, featured 40-plus performers and something like 100 shows over the course of six days and seven nights. The ambitious schedule made it pretty much impossible to see everything, so what follows is a highly subjective list of a dozen notable sets from the week.
Pictured L-R: Lee Ann Womack, Buddy Miller, Patty Griffin)
This week-long Americana-cruise is #3 on my bucket list, how about you?
GuitarVista Showcase I:
Bourgeois 00-Vintage (new)

Aged Tone Adirondack Spruce Top • Premium Brazilian Redwood Back
Fretboard: 14-fret Ebony • Tuners: Waverly Nickel/Oval
Aged Tone Torrified Bracing • Mother of Pearl Bourgeois Logo Head Inlay

We all know Bourgeois builds great guitars, but this one just may rank right up there with the best of this prestigious brand. Yes. It is beautiful. The build is excellent. That's all well and good, but once you place it on your lap, on a quiet afternoon, the sun may set before you place it back on its stand. This a truly a "smooth" player. Fingers glide over the fretboard, finger-picking is easy, neck size is perfect... I could go on and on, but you need to play this one yourself. Sorry about the reflection on the back!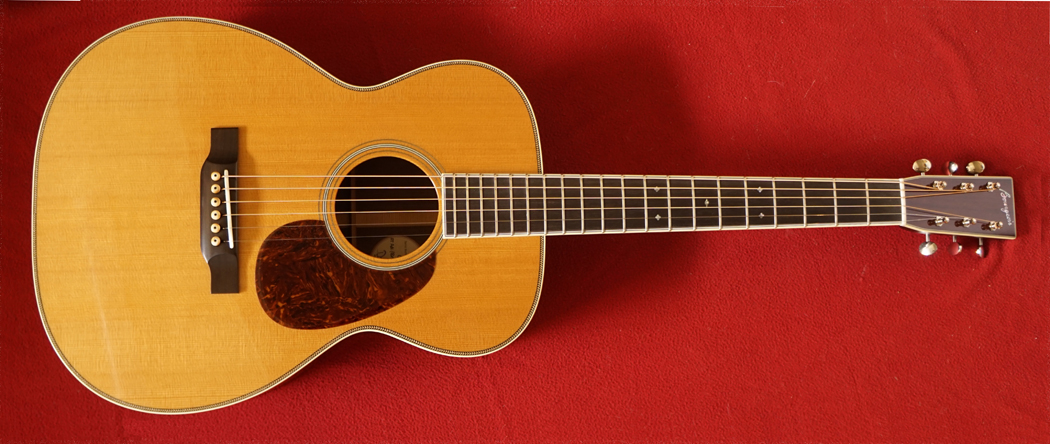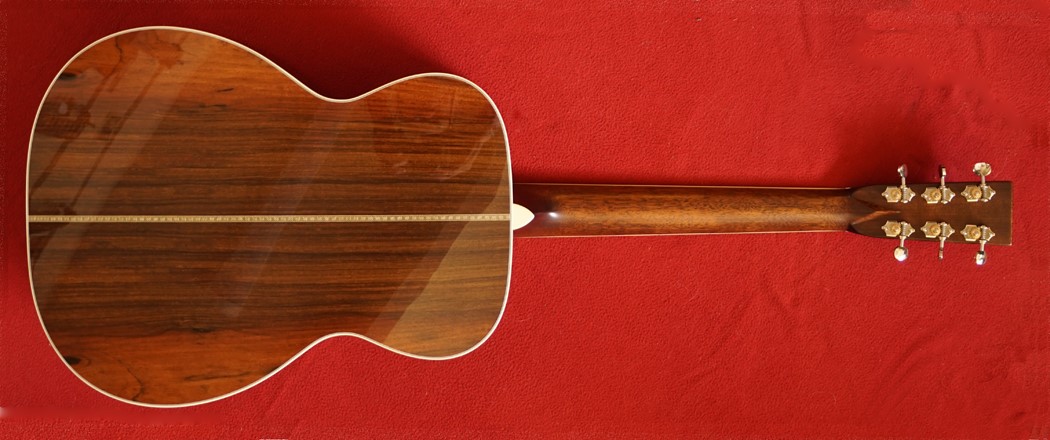 GuitarVista Guitar Showcase II:
Kim Schwartz (Albuquerque) Flamenco (new)

As you might guess my interest in guitars does not particularly fall on flamenco. If it were, however, I would definitely give this Kim Schwartz Flamenco a go. It is so light notes simply ease out of the soundhole. Of course I could wax prolific about how great it looks, the quality of the build, etc. Play it yourself, and let me know what you think. You just might like it!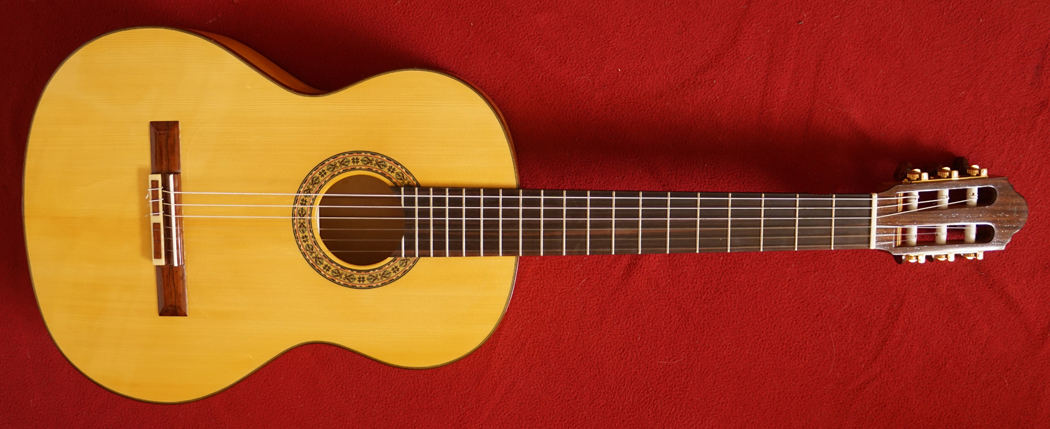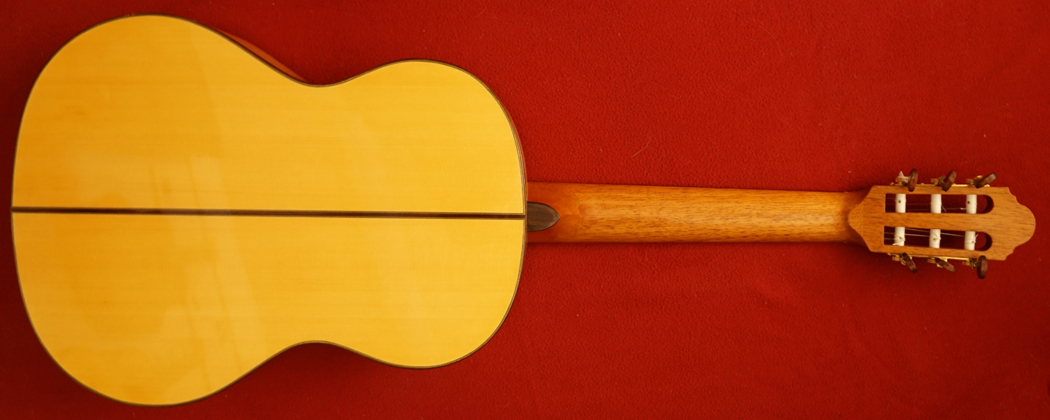 25 Best Country and Americana Albums of 2018 So Far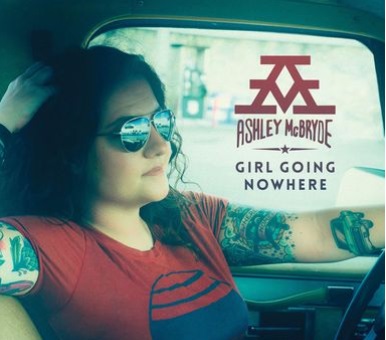 So far, 2018 has given us the dreamy, even disco, vibes of Kacey Musgraves, the Rocky Mountain highs of Dierks Bentley, the smooth stylings of Joshua Hedley and the grit of American Aquarium. Here are the best albums in the country and Americana worlds from the year's first six months.


A few of my favorites from the RS list:
• Brandi Carlile, 'By the Way, I Forgive You': Excellent writing and delivery, sparse and powerful...
• John Prine, 'The Tree of Forgiveness': A master rewriting the genre
• Brothers Osborne, 'Port Saint Joe': Fresh new voice covering unclaimed territory
• Sarah Shook & the Disarmers, 'Years': Expletives and humor aside, it's a must
• Ashley McBryde (pictured), 'Girl Going Nowhere': Think John Cougar and LeAnn Rimes at their sassiest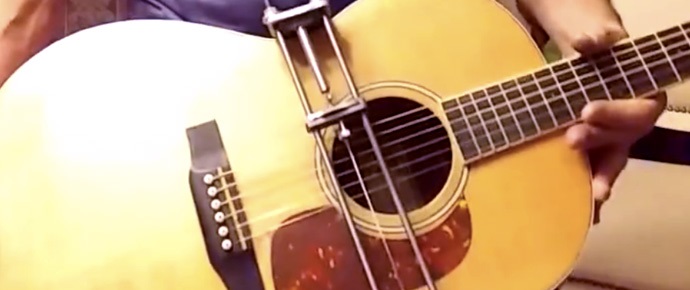 Ricky Peters creates mechanized guitar strummer
Until now, all the gadgets out there promising to make guitar playing easier have focused on allowing the player to make chord shapes. Now, thanks to machinist and lifelong musician Ricky Peters, there's hope for the musician who needs a little help strumming too!
His new patent-pending device, tentatively called the hand free guitar strummer, was recently designed for Roger Burkes, a close personal friend who was left unable to enjoy his longtime passion of making music after suffering a stroke a few years ago.
Ricky's guitar strummer is designed to attach at the front of the instrument, hold a pick, and allow a musician to strum the guitar by simply patting or moving their foot. Here's a video of Ricky demonstrating his new creation.
Musicians Get Only 12 Percent
of the Money the Music Industry Makes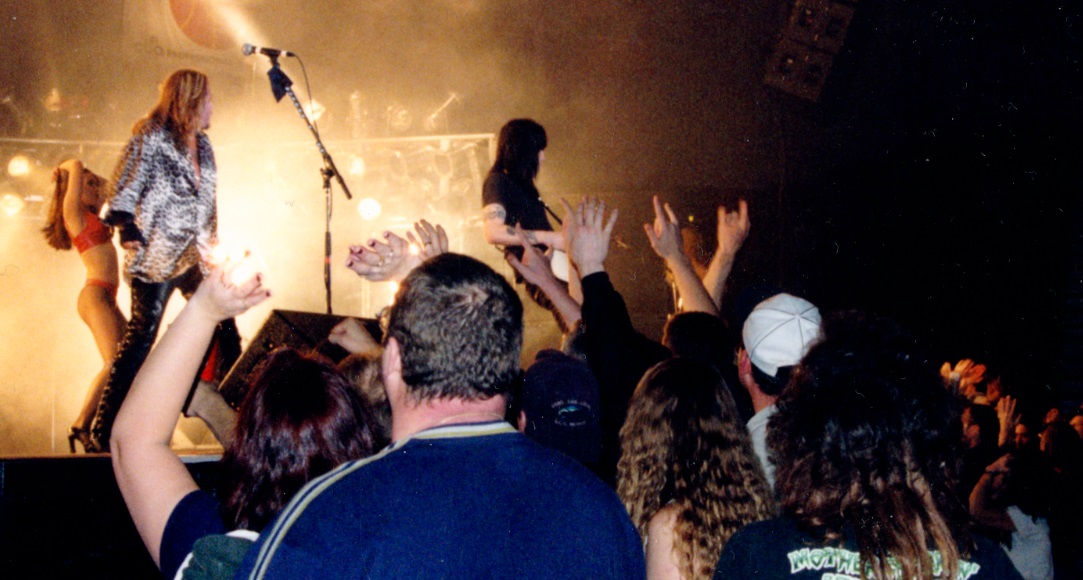 Wall Street's got its eyes on music this year, as a number of companies in the industry (Spotify earlier this year and smart speaker company Sonos just last week, to name two) make their public debut. As investors everywhere start to peer more closely at music-tech firms, Citigroup is offering them a comprehensive look at the state of finances in the music industry.
A new report from the investment bank, authored by its team of technology researchers and published Monday evening, brings a few key insights about how money moves through the U.S. music business in the digital streaming era. And the most striking detail within the report's 80-something pages is not one fact, but a stark discrepancy between two of them:
1. U.S. listeners are spending more money on music than ever before: over $20 billion a year. Total music revenues — including from on-demand streams, CD sales, radio play, live events, advertising — have risen to about $43 billion a year.
Pictured: Motley Crüe, ©Tim Anderson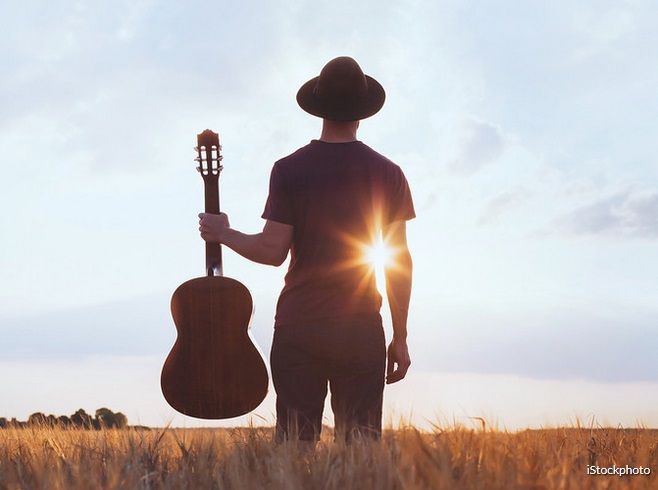 As Gibson attempts to structure bankruptcy process, are people falling out of love with guitars?
Will the next generation of Bob Dylans and Jimi Hendrixes play the DJ decks instead of the guitar?
As consumers have more options for hobbies and imported instruments compete with American-made ones, the musical instrument business in the U.S. is becoming more fractured.
It's a case of bad timing for Gibson, analysts say, as well as a strategically questionable move.
So how have U.S. guitar sales been doing?
Over the past 10 years, sales of all guitars have been broadly flat. In 2017, guitars collectively sold for about $1.3 billion, up from about $1.2 billion in 2016, according to the National Association of Music Merchants (NAMM), a trade group based in Carlsbad, Calif.


Sales of electric guitars have fallen. About 1.1 million electric guitars were sold in the U.S. in 2017, down from more than 1.6 million in 2005. Acoustic guitar sales were more solid: 1.5 million were sold last year, down slightly from 1.6 million in 2005.



For The Stringer readers only! Buy one BuskerBag at the regular price of $45 and get one free. Two for the price of one, including free shipping in the continental U.S.
How's that for a Summer-Ending sale!