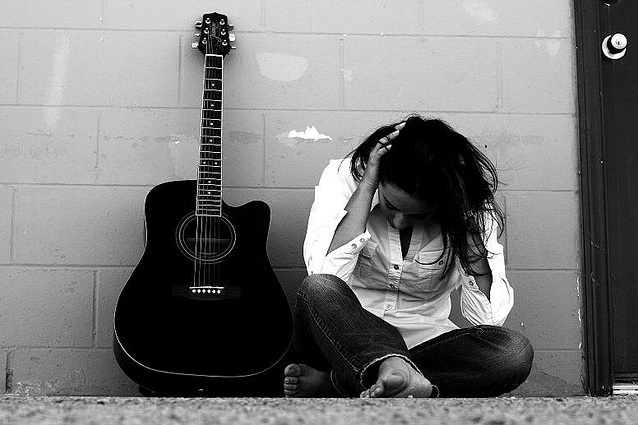 Now that we are in the middle of enjoying some very high temperatures, it might enable us to stay inside for a few extra hours of practice, right? Nah! We can do that another time.


This WAS my usual mantra, but it ain't no more. I have been playing at guitar for many, many years, with little progress since... I can't even remember. Does that sound familiar?


I belong do a small photography group that gets together monthly to discuss projects on which each of us is working. It's good. It keeps my mind focused. I want to start doing that with guitar. What I would like to do is enlist a small group of like-minded people who might consider themselves almost intermediate, but really do want to progress.


I would to like to meet a few people who are in that category and maybe get together, initially, to discuss our frustrations with progress. I have an ideal space we can use when we need it


This would really help Stan because every time I pick up a guitar, he gives me "that" look. It's as if saying, "Haven't you learned anything else, YET?"


Please email, here, for an informal first look.
Holiday Hours: Stan will taking a little vacay until 7/15, but Steve will there to cater to all your questions. Right, Steve!

July 5-7; July 12-14: regular hours
Closed July 3, 4, 5, 9, 10, 11

• Carolyn Sills Combo will be playing at Curio Cowtown, July 9, 2018. Check with John for additional info on this one.
We hope you enjoy this issue and will share it with all your friends...

AMP Presents Robert Earl Keen (right) & The Flatlanders

Some people take up a life of playing music with the goal of someday reaching a destination of fame and fortune; but from the get-go, Keen just wanted to write and sing his own songs, and to keep writing and singing them for as long as possible.


"I always thought that I wanted to play music, and I always knew that you had to get some recognition in order to continue to play music," Keen says. "But I never thought of it in terms of getting to be a big star. I thought of it in terms of having a really, really good career and writing some good songs, and getting onstage and having a really good time."


The Flatlanders first came together in Lubbock, Texas, in 1972, and only stayed together for about a year. And even though the group never issued a full-fledged studio album during its brief original run, the core members of The Flatlanders went on to become three of America's most respected musicians. Naturally, interest in the group began to rise along with the careers of Ely, Gilmore and Hancock, and their material was finally released to critical and commercial success in 1990. The group recently released its very first collection of recordings, The Odessa Tapes, which were long thought to be lost.


This is being posted as it will surely be a sell-out. I plan to go, will I see you there?
Santa Fe Opera: August 27, 2018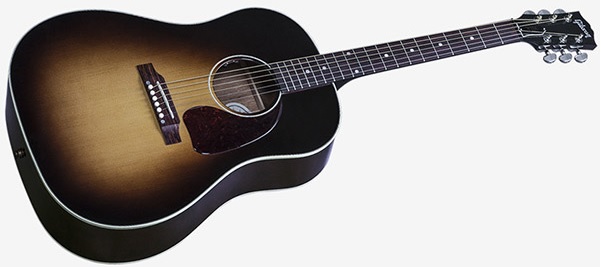 After bankruptcy, Gibson plots return to basics, and possibly ukuleles
As Gibson Brands Inc targets an exit from Chapter 11 bankruptcy later this year, the iconic guitar maker plans a return to traditional guitars after an ill-fated attempt at computerizing them and possibly a foray into ukuleles, CEO Henry Juszkiewicz told Reuters on Wednesday.


Nashville-based Gibson, the maker of guitars played by the likes of B.B. King and Slash, filed for Chapter 11 bankruptcy protection in May with roughly $500 million in debt and a plan to reorganize its musical instrument business under the new ownership of its lenders.


In an interview with Reuters as Gibson was preparing to show new products at the National Association of Music Merchants trade show in Nashville, Juszkiewicz said he was examining ways Gibson could expand its appeal beyond its pricey guitar models, which include the Les Paul and SG, to entice younger players and female players.
Many of Gibson's electric guitars sell for over $2,000


Pictured: 2016 Gibson J-45 Vintage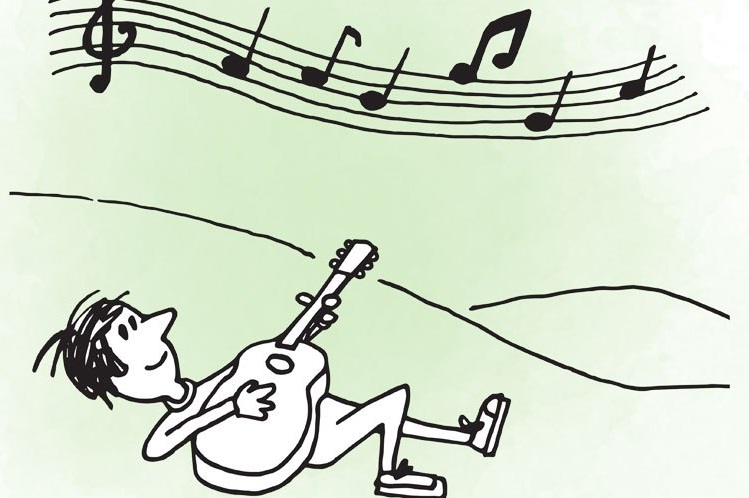 Seeing the Big Picture: How to Build a Solid Foundation for Creating Wonderful Music
Open any guitar magazine and you'll find lots of details to sink your teeth into: everything from how to play a 12-bar blues and essential riffs in open-G tuning to the tonal virtues of a torrefied soundboard, with discussions of the merits of Brazilian versus East Indian and Madagascar rosewood.
That's all well and good, but it's easy for some guitarists to spend time focusing on these things at the expense of seeing the bigger picture of what it means to be a more musical guitar player—the aspects of musicianship that provide a solid foundation for creating wonderful

music; and the skills that allow an understanding of how melodies, chord progressions, and rhythms work together across a variety of different contexts, of how those are all connected, and of how to have a healthy and clear-eyed relationship with the guitar.
GuitarVista Showcase I:
Guild F-55 w/HSC (new)
Guild has long been a tradition among guitarists. While lingering in the shadows behind a few contemporaries. All you have to do id close your eyes, strum a couple of chords, and you could be right where you want to be. This one's a rosewood/spruce beauty!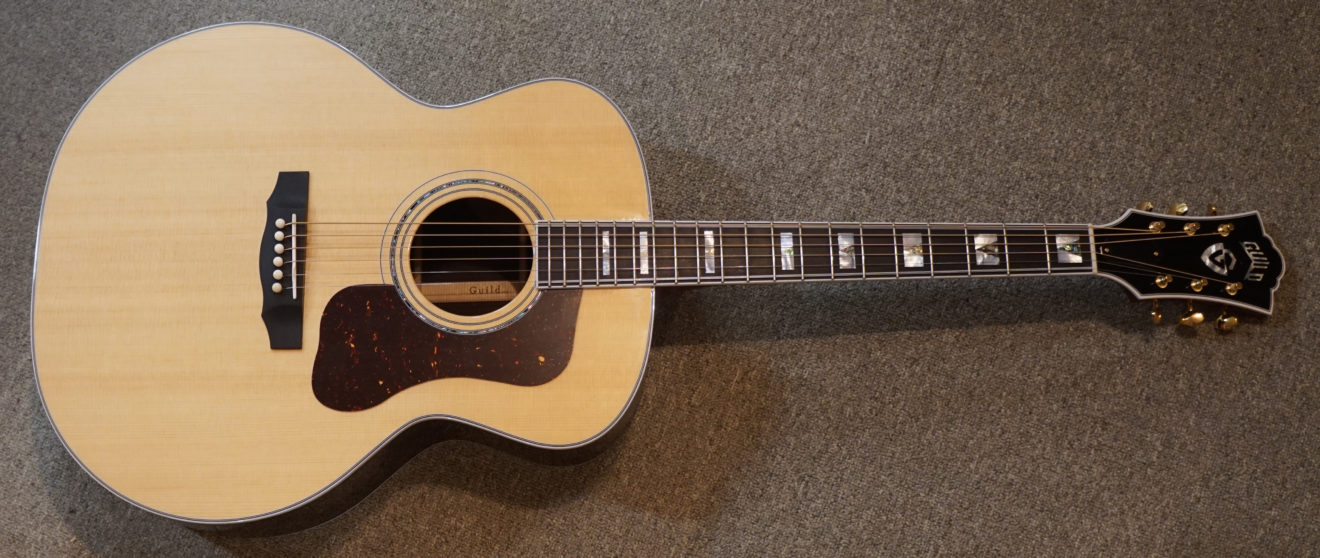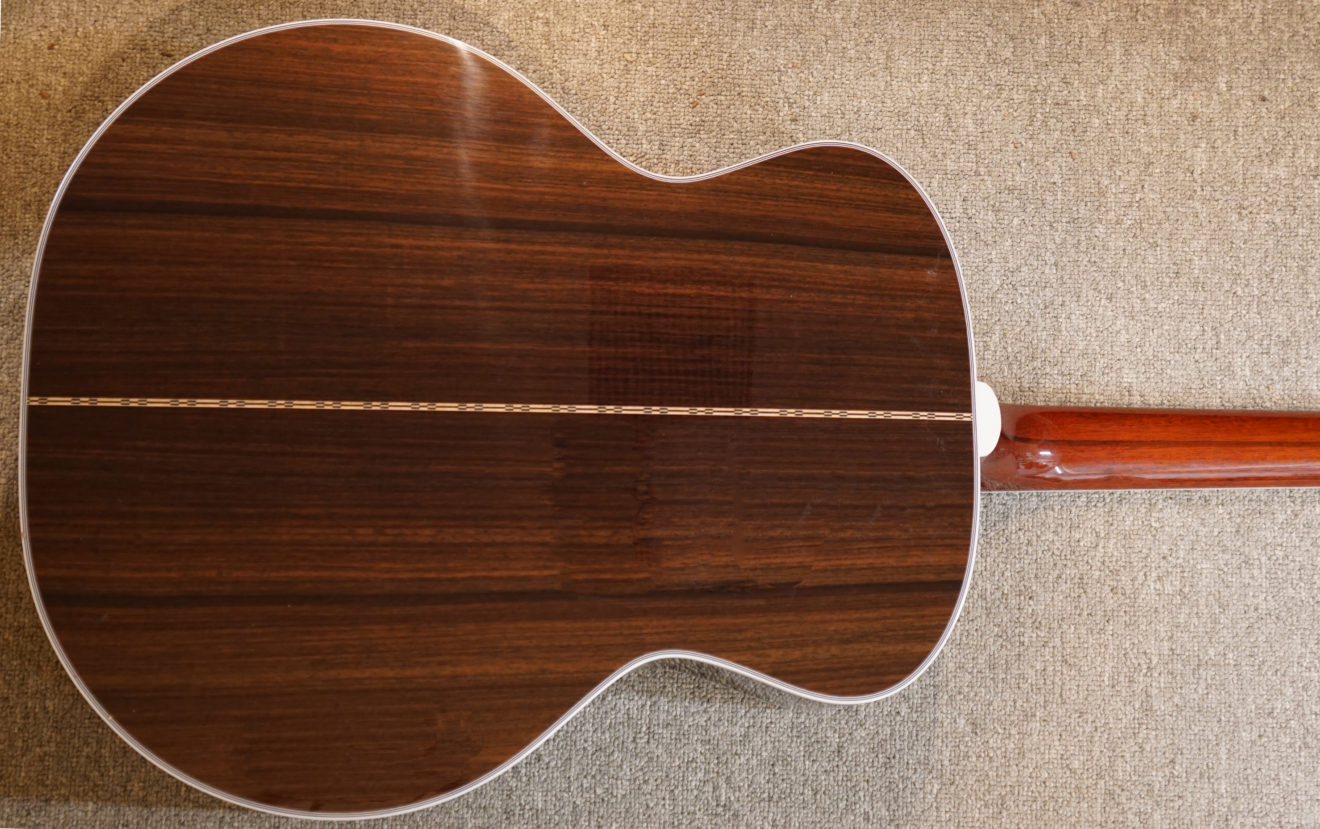 GuitarVista Guitar Showcase II:
Guild D-20 w/HSC (new)

Just like its sister, above, you really can't go wrong with this one. Although its cost is a bit less than the F-55, it is none-the-less a stellar choice for everyday playing. This might be a good intermediate guitar, but then it's your choice. You might just have to try out both of them!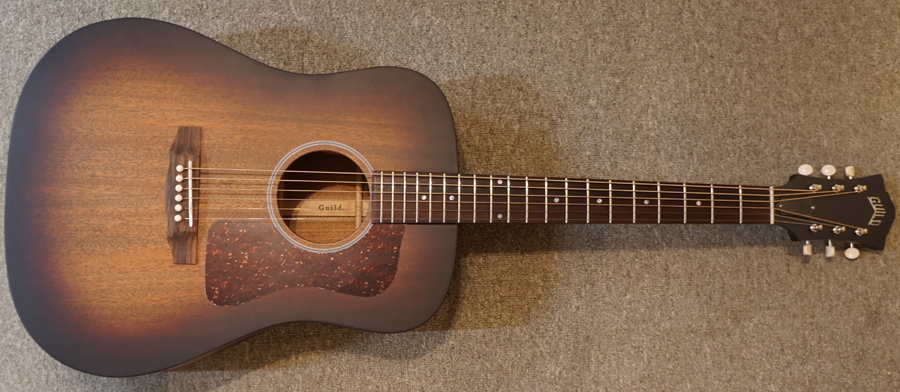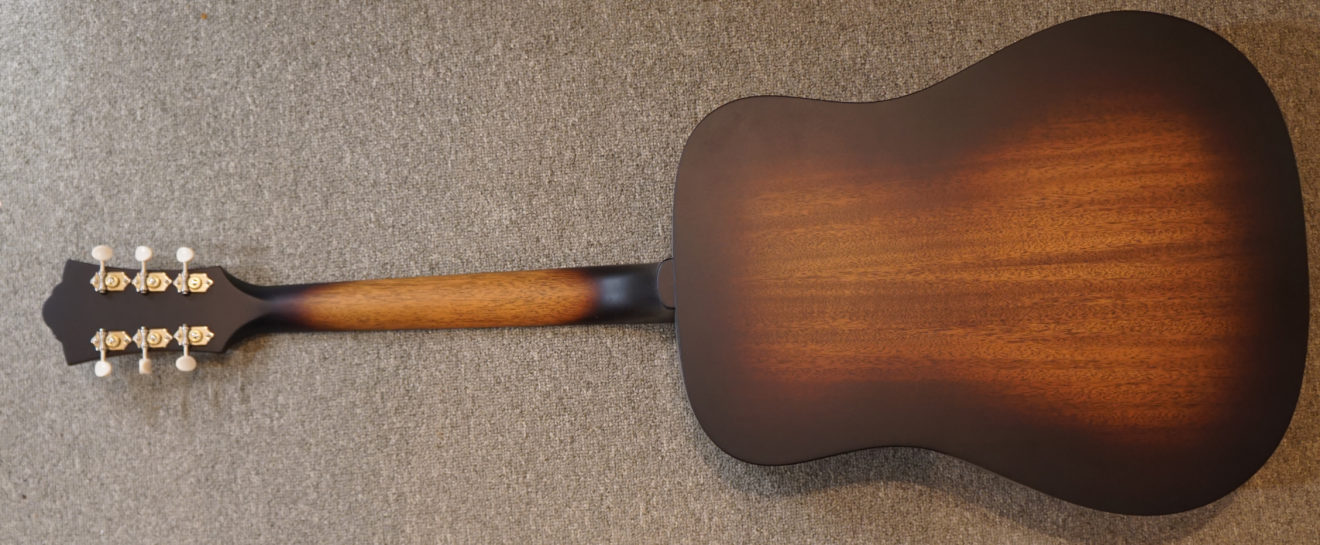 IBMA Announces Partnerships to Broaden Inclusivity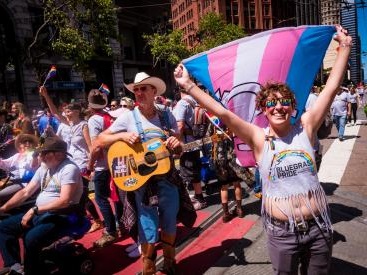 Building on talk among members of the International Bluegrass Music Association about the need for a stronger spirit of inclusivity, the IBMA announced this week that it's partnering with nonprofits Bluegrass Pride and The Handsome Ladies.


Bluegrass Pride, an initiative of the California Bluegrass Association, champions LGBT musicians and fans and was named Best Overall Contingent in the 2017 San Francisco Pride Parade. The group will be marching in this year's parade on Sunday. The Handsome Ladies supports and promotes female bluegrass musicians. Both groups will have a booth in the Exhibit Hall at this year's World of Bluegrass, Sept. 25-29 in Raleigh, North Carolina.


"We want those who are part of our community to know they are supported, and we want those are not yet a part of our community to know that they are always welcome," IBMA's Convention Services Director Eddie Huffman said in a press release announcing the partnerships.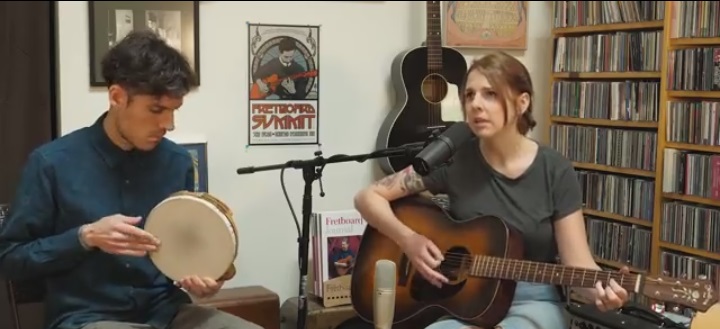 Dori Freeman – "You Say"
In each issue of The Stinger I like to include at least one video. I offer them from a variety of resources, and most of the time I attempt to share those I think our readers will appreciate. It's a challenging prospect, but one I welcome.Galax, Virginia's Dori Freeman performs "You Say" from her 2016 self-titled debut album at the Fretboard Journal. Backing her on percussion is Nicholas Falk.


Freeman is playing her Henderson OM-18 shadetop, built by acclaimed Virginia-based luthier Wayne Henderson.


This video is from Fretboard Journal's video vault, which, as you might know is extensive.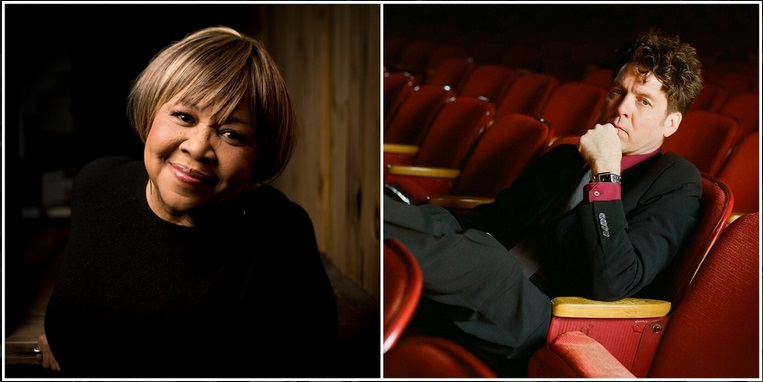 Lineup Announced for AMERICANAFEST NYC 2018
For the past six decades, American music icon Mavis Staples has been a beacon of spiritual fortitude for artists from Bob Dylan to Wilco's Jeff Tweedy, whose third collaboration with Staples, If All I Was Was Black, was released to critical acclaim in 2017. August 11th, she'll bring people together with the power of her voice and a message of strength, perseverance, and love that is as vital today as it was when she and her family sang alongside Martin Luther King, Jr. GRAMMY®-winning producer and singer-songwriter Joe Henry, who has worked with Allen Toussaint, Bonnie Raitt, Elvis Costello, and many others, adds his poetic storytelling to this inspiring evening of song.


All events are free with no tickets required. Concerts will take place in New York City's Damrosch Park on the Bandshell stage.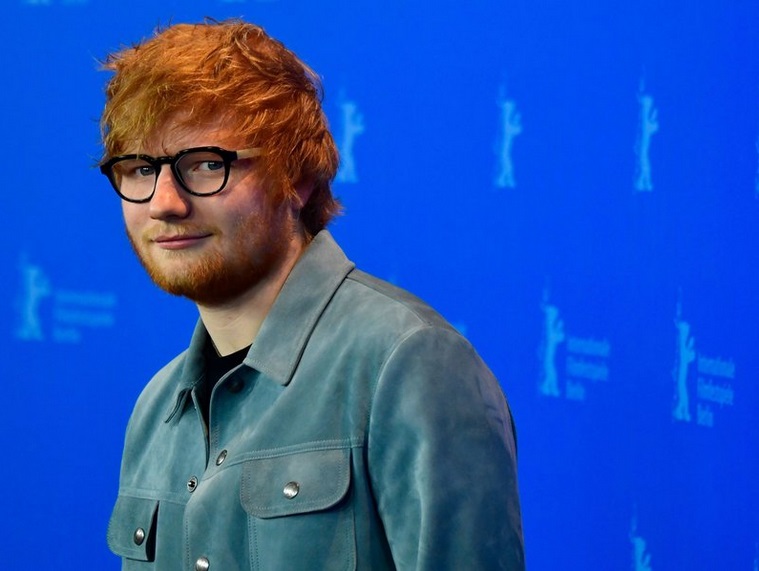 Ed Sheeran Sued For $100 Million Over Supposed Song Similarity
Ed Sheeran's syrupy, Grammy-winning single "Thinking Out Loud" is now at the center of two lawsuits.


The ginger troubadour was first sued over the hit song last year by the heirs of Edward Townsend, Jr., a co-writer of Marvin Gaye's "Let's Get It On," which they claim "Thinking Out Loud" cribs from enough to warrant a lawsuit.


The new suit, filed today in federal court in New York by a company called Structured Asset Sales (SAS), follows a failed attempt by SAS to join the Townsend lawsuit (what's called "intervening"). That request to intervene in that case was turned down on June 11, 2018.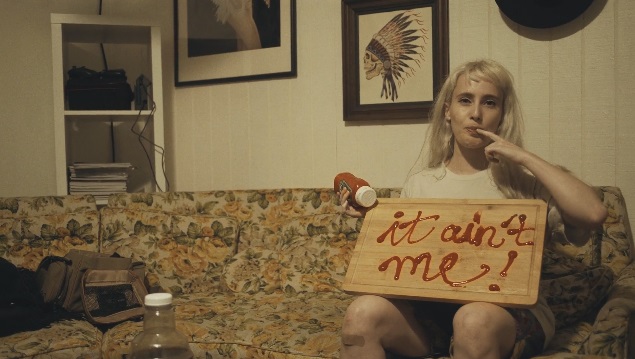 Creedence Clearwater Revival's 'Fortunate Son' Now Has Its First-Ever Video Treatment
Summertime usually stirs up the urge to leave work behind and hop in the car, top down and windows open, to speed through the desert, mountains and along the coast.
The first official music video for Creedence Clearwater Revival's 1969 hit "Fortunate Son" is, appropriately, exactly that — taking you down the Pacific coast and across the South.


It's an idyllic picture of the pool halls, river rope swings, vintage cars and beguilingly worn-out cities of the U.S. — and a representation, however stylized, of the Americans who aren't in the top one percent.


Yeah. When I found it I listened to it several times...

For The Stringer readers only! Buy one BuskerBag at the regular price of $45 and get one free. Two for the price of one, including free shipping in the continental U.S.
How's that for a Summer Kickoff sale!