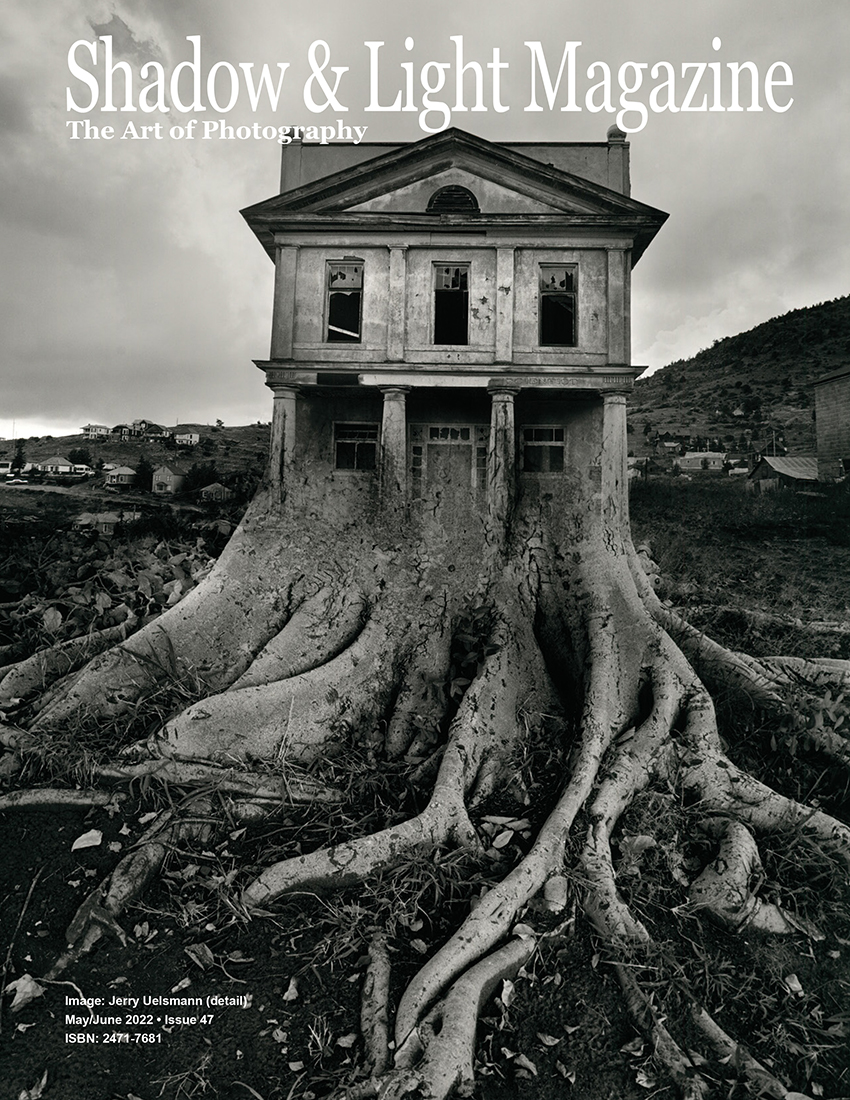 We're just a few days away from releasing the May/June 2022 issue of Shadow & Light Magazine! Excited? I am...
In this Special Issue we will be revisiting an interview I had with Jerry Uelsmann (1934-2022) in 2007. A while ago we were in the process of scheduling another interview, but he sadly passed on to further adventures before we could agree on a date. He was one of the good ones and he is already missed. I have chosen as the cover (pictured) for this issue one of his iconic images that is extremely important to me. You can read about that in my introduction to the revisited interview.
Another very special person in this issue is one of my besties, Diana Bloomfield. She was interviewed by none other than our own black-and-white specialist, E.E. McCollum. When I first approached him about the possibility of an interview with one of the most expressive color photographers, he said, "I don't know..." But, when I informed him I was interested in an on-going black-and-white series that Diana has been working on, he was all in.
We also have a couple of newer photographers to the magazines who came to us through or Submissions process, Howard Lewis and Holger Hoffman. Jane Szabo rounds out our Showcase Portfolios, while Steve Immel offers his take on "Cruel Beauty."
For our periodic "Turning Pages" section I will be penning a review of Mona Kuhn's new release, "Kings Road."
Art and Culture critic, Anthony Bannon offers a short intimate look at Fred Baldwin (1929-2022), who was a co-founder of FotoFest. Bannon is researching a book project on the photographer.
You can get a GREAT deal on an annual subscription for only $10/6 issues, which will include this issue as well as the current issue (March/April 2022), if you subscribe prior to Sunday, 5/15/2022.
I
f there are any errors, they are all mine!