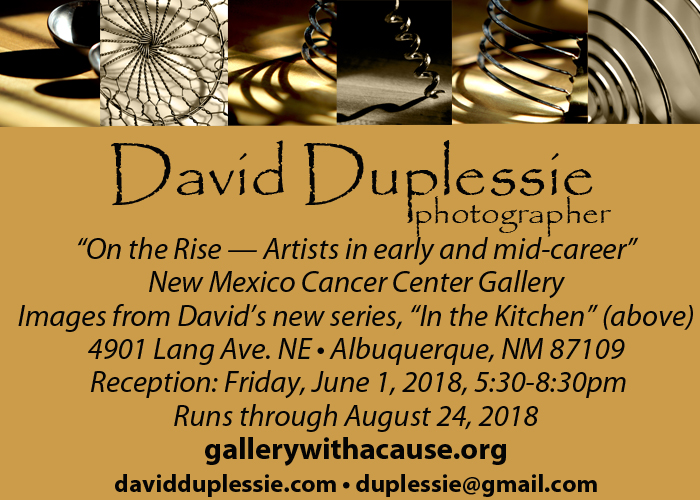 If you missed the opening, you are invited to the "Walk and Talk," (July 18, 6-7:30pm) which is where the curator, Regina Held, walks around the facility with artists and offers short insights to the work and the artist, who accompany the walk.


I'll be there, and would love to talk with you.
••••••••••••••••••••••••••••••••
This is just a quick note to let you know (or remind you) about my group show, "On the Rise — Artists in Early and Mid-Career," at the Gallery with a Cause, in the New Mexico Cancer Center. This is a great show and I am very proud to have been invited to show part of my new series, "In the Kitchen."


Almost two-dozen artists, including fabric, painting, multi-media, and photographic arts practitioners will have more than 200 pieces of art on display. This is a "can't miss" show, supporting a great cause and I hope to see you there.