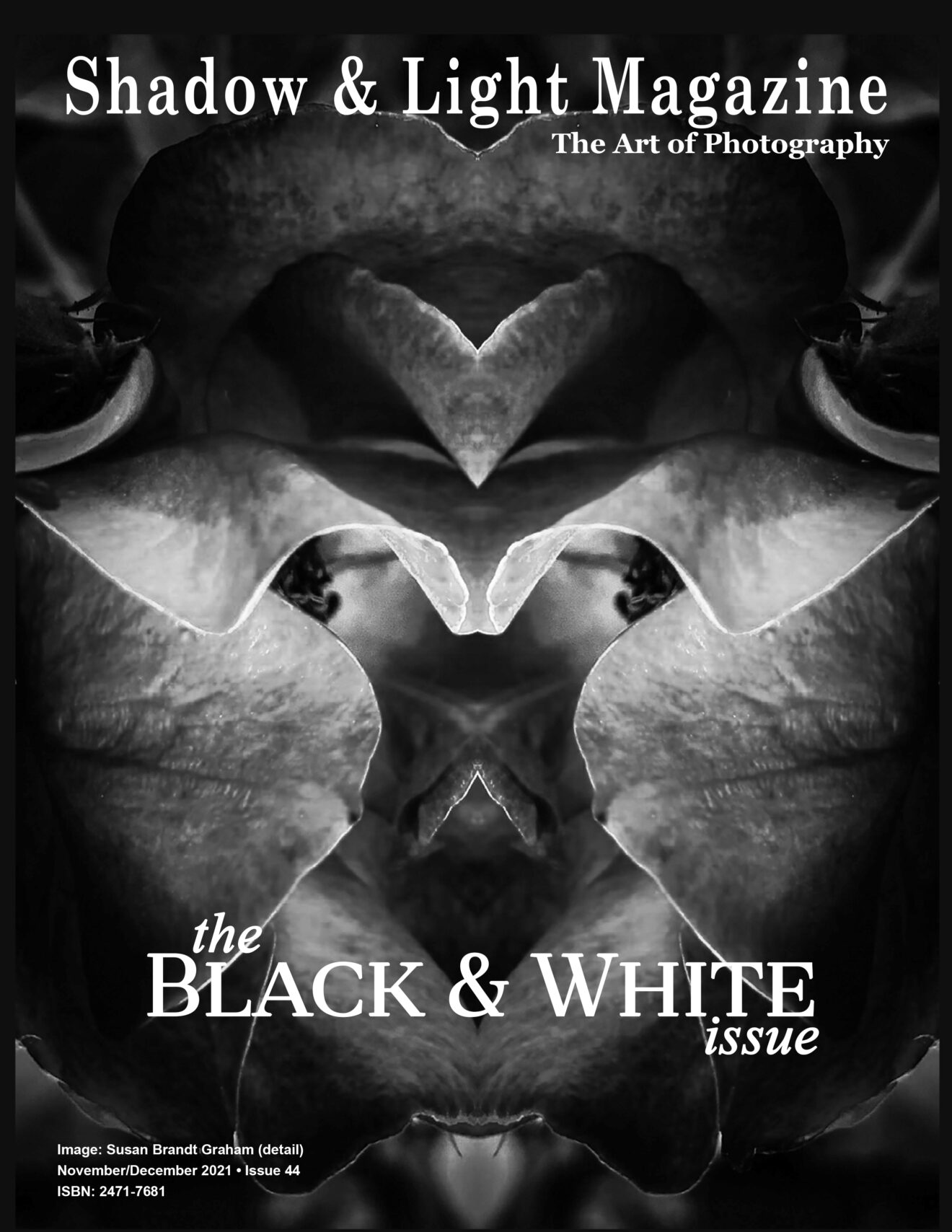 Thank you one and all for your entry into The Black & White Issue 2023!


Submission information can now be found on the Shadow & Light Magazine site:
• Pay no attention to other items on that page. All you need is the submission info.
Image: Susan B. Graham, 2022 Black & White Cover Winner.
• If you have any questions or considerations, click the button, below...