December 11, 2022 • Issue 67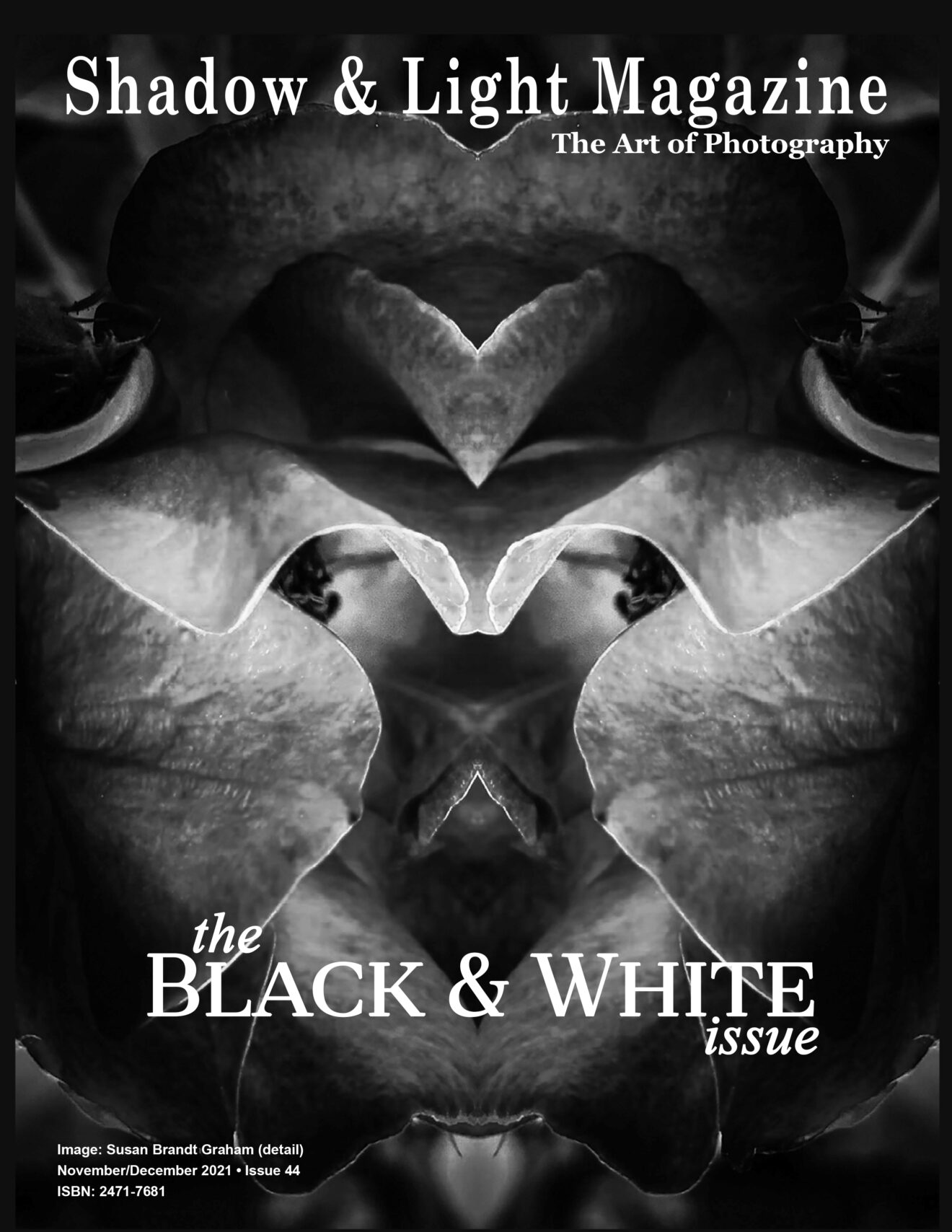 Here we go, again. Our Special Annual Black & White call-for-entry is open, just for you! The rules remain the same as last year when Susan Brandt Graham won the cover. This will be for the January/February issue, to be released January 15, 2023. You can enter now and get your images in by January 5, 2023! 2023, REALLY?


Please click here, for additional information and to enter!


Image: Black & White Special Issue Cover winner: Susan Brandt Graham.

Advance notice
: We are very, close close to be releasing Mindful Matters, Essays on Photography, by E.E. McCollum.
In this PDF release there are more than a dozen articles from one of
Shadow & Light Magazine's
favorite writers of things thought-provoking and insightful in the world of photography. All this for the pre-release price of only $10, and you can sign up now just by clicking, here! Upon publication the price will increase to $14.50!
• McCollum recently agreed to add two additional portfolios of seldom seen work with no additional cost!
• I have been invited to be a portfolio juror for the Los Angeles Center of Photography in 2023, February. Portfolio Reviews are always exciting for me because I am able to look at very high-quality work from a variety of photographers. This is how I select work for Shadow & Light Magazine. The last time I juried for LACP I selected 5 portfolios for publication.



• I am pretty sure that most of you have already heard that I will be going to South Africa, next year. I have been invited by Kevin Dooley of Idube Photo Safaris to be a Guest Host for the 2023 fall safari. The dates are November 11-22, 2023. I am very excited and appreciative of Kevin for the invite. It is definitely a dream come true and I can think of no one else to be associated with when talking about international photo safaris. You can read all the details, here. If you are at all interested, be sure to book early as most of these safaris in the past have filled up very quickly.
• Currently on exhibit is the premier black-and-white photography show at the Shades of Gray show at Expo NM in the Fine Arts building. December 4th to 27th, 10AM to 5PM. Open to the public, free admission. I was a juror for this show and I can guarantee you will find this exhibit to be all you hoped for... and more!
• Today, I just had the last class from my photography class, Developing a New Eye. It was a great class and I hope those in attendance learned as much as I did! My next photo class for UNM Continuing Education will begin 4/01/2023. You can't sign up yet. I will let you know when the doors are open.
*******
If you received The Journal from a very nice friend of yours, you can subscribe (free!) by clicking on the button at the bottom of this newsletter.
I thank you all for your readership and continued support!
Thanks to all of you who subscribed in the past month.You make it all possible:
Jim, Julie, Matt, Carol, Erilandia, Wendy, and Mary,
plus a few more... (keep 'em coming!)

If you like this newsletter, please forward it to a friend of like mind!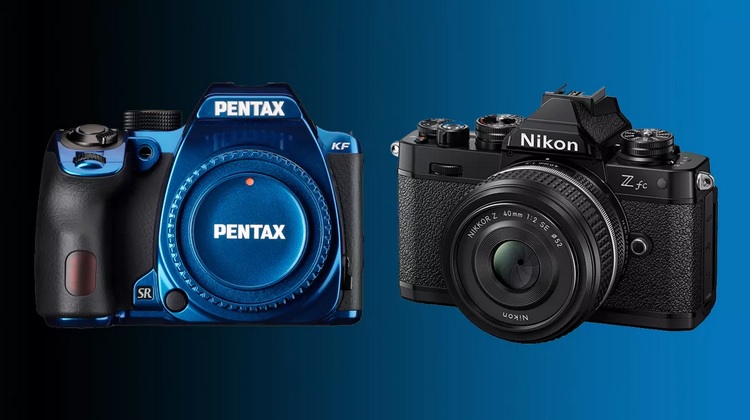 Retro cameras and DSLRs… is the camera industry going backwards?
November has been a wild month for new cameras. What's really wild, though, is that arguably the two most noteworthy ones are throwback cameras – and it makes me wonder if going forwards actually means going backwards.


This month saw the introduction of a frankly silly number of new cameras: the Canon EOS R6 Mark II

(opens in new tab)

, Sony A7R V

(opens in new tab)

, Fujifilm X-T5

(opens in new tab)

and OM System OM-5

(opens in new tab)

– not to mention the GoPro Hero11 Black Mini

(opens in new tab)

and DJI Mavic 3 Classic

(opens in new tab)

.


All mirrorless, all modern, all cutting edge… all well and good. (?)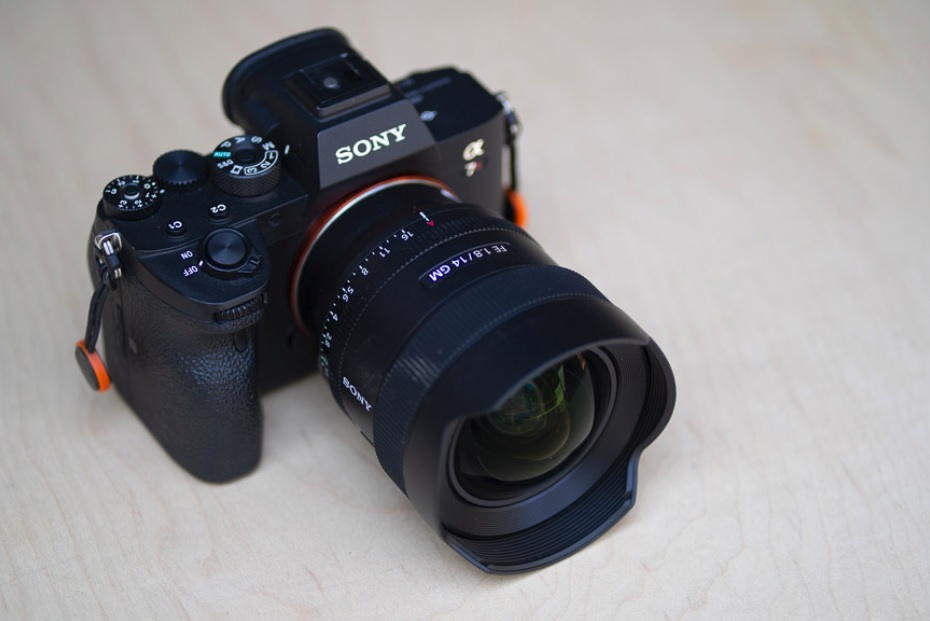 Sony A7R IV Review | High Resolution Sony Mirrorless Camera

As a Sony camera user for the last several iterations, I love knowing that each generation brings new performance and ergonomic improvements.


Additionally, Sony is creating specific cameras for each type of user – gone are the days of best all-around cameras.


In this review, I'll be discussing why I believe the Sony A7R IV is for people who want best-in-class detail and the ability to crop in significantly or make huge prints.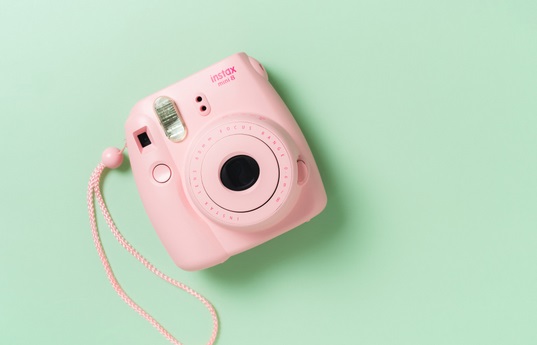 56 Best Gifts for Photographers in 2022
Sometimes it may seem difficult to buy gifts for photographers. The average DSLR costs thousands of dollars, and professional lenses are not much cheaper.


But that doesn't mean you can't find a great gift for the photographer in your life!


We put together this list of some of the best gifts for photographers to help make your next shopping outing a little simpler! These gift ideas are great for photographers of all levels and range from expensive to cute stocking stuffer ideas.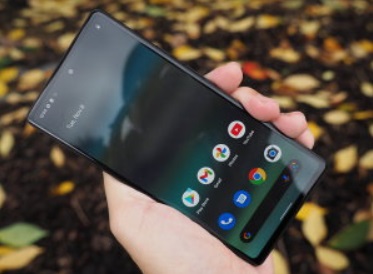 Google Pixel 6a Smartphone Review
The Google Pixel 6a did make us debate if it was worth recommending as usually, this range offers great specs at a price that's much better value than the premium Google Pixel range. However, with the Google Pixel 6's price coming down with the release of the 7 and 7 Pro, you'd actually just be better off purchasing the Pixel 6. If a smartphone that's smaller in size is important to you, though, the Pixel 6a could still appeal.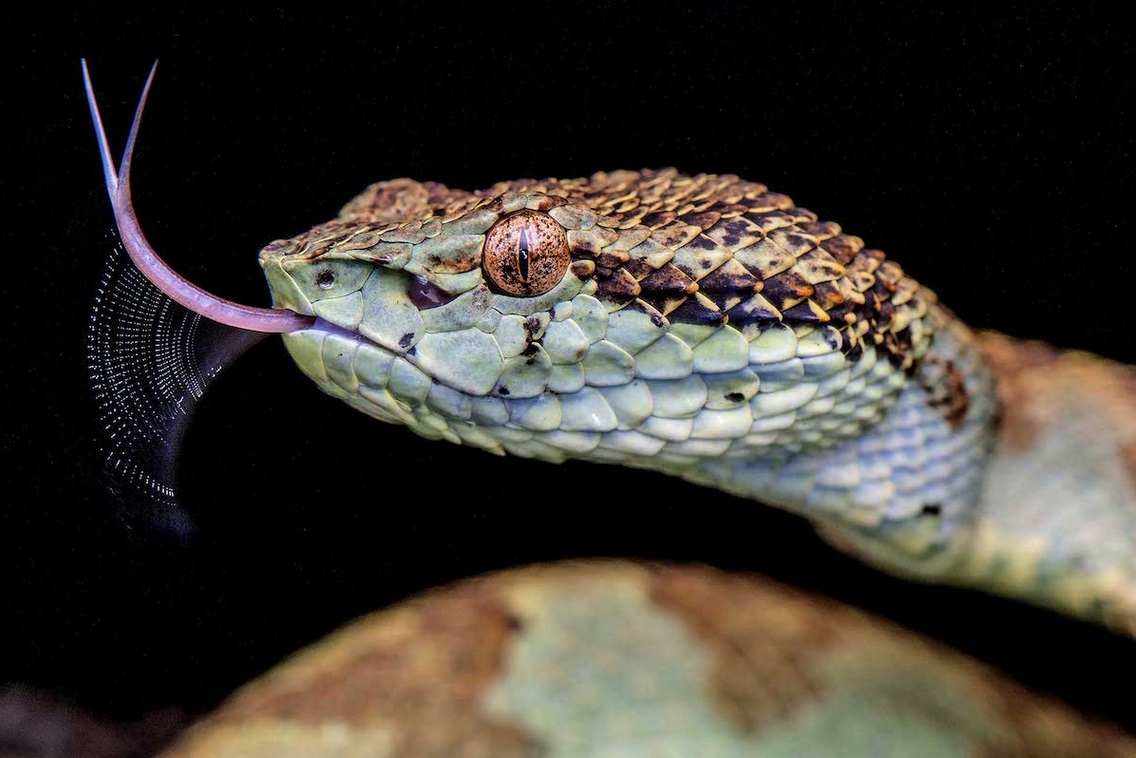 Incredible Winning Images From the 2022 Nature inFocus Photography Awards
The winners of the eighth annual Nature inFocus Photography Awards were announced in conjunction with the Nature inFocus Festival, which is Asia's premier nature and wildlife festival. Both adult and youth photographers were encouraged to submit images that document unique natural history moments and critical conservation issues.
This year, three winners were announced in each category and, for the first time, one person was named Photographer of the Year based on a portfolio of work.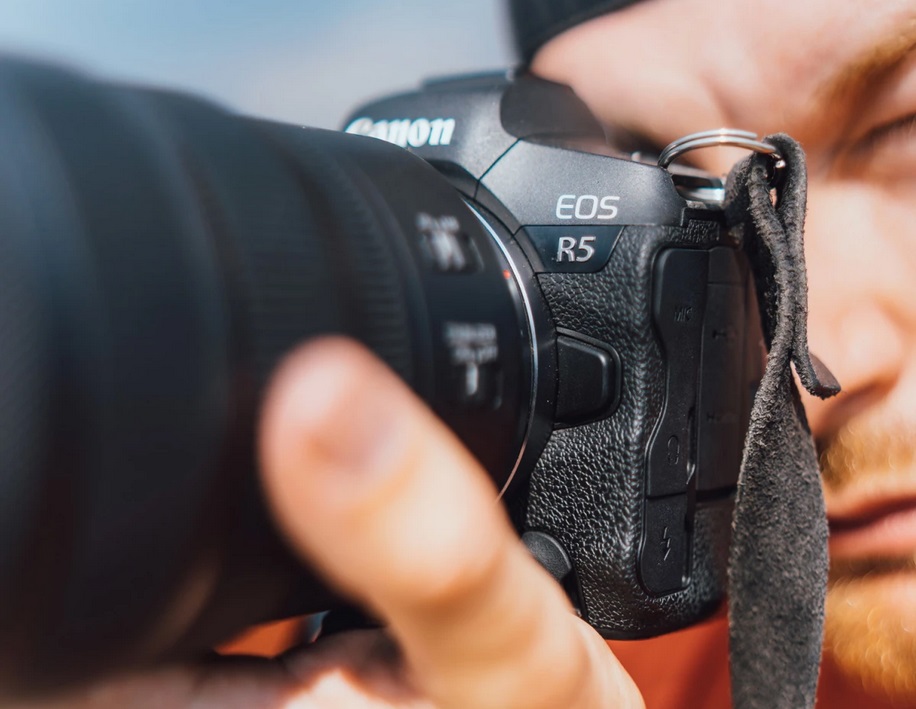 Canon R5 vs Sony A7 IV for travel and brand photography
Landscape, travel, and commercial photographer Jacob Murray recently visited the Dolomites in Italy to shoot an ad campaign with a

Sony A7 IV

and

Canon EOS R5

. In the past ten years, Jacob has used mirrorless cameras from almost every major brand—so let's find out how he gets on with Canon and Sony.


In this review, Jacob compares the features, image quality, and usability offered by the Sony A7 IV and the Canon EOS R5 full-frame mirrorless cameras. Read on to learn more.