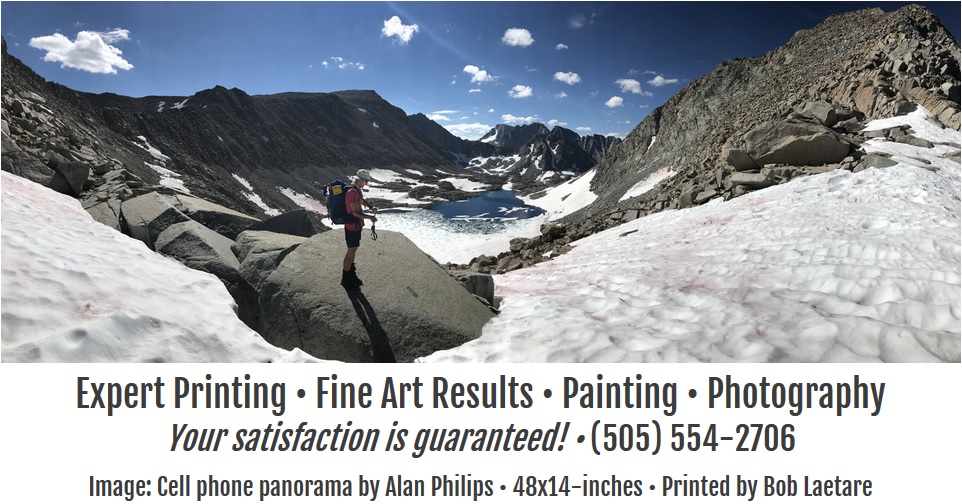 In this issue of The Artistic Image newsletter I have left in a couple of calls-for-entry (CFE) from the previous issue. If you scroll down you will see that the "Shades of Gray" CFE only has a few days left. If you are interested in entering and being included in this great exhibit, you better get a move on it!


Remember, if you need your work printed for Shades of Gray, you can expect superior black-and-white printing at The Artistic Image. Bob has built profiles for the papers he uses, which create rich blacks and subtle, deep shades to ensure your work will stand out from the rest.


I almost forgot to remind you that David Duplessie's exhibit, "In the Kitchen," (image, below) is on display Tuesday-Saturday, during regular business hours, at The Gallery @The Artistic Image until September 29. He will have an informal closing reception on that day from noon-2pm. Please stop by and say, "Hi."


For information on current workshops, please check out The Artistic Image website, here.
It took me quite some time to decide to finally setup an Instagram page. But, it's done and I am receiving some good notice, especially for my Intimate Portrait series. Just go over to "timandersoncreative" at Instagram and take a peek.


As you know by now I am offering an Intimate Portraits workshop this fall in my studio. If you are interested in additional information, or to sign up, click here.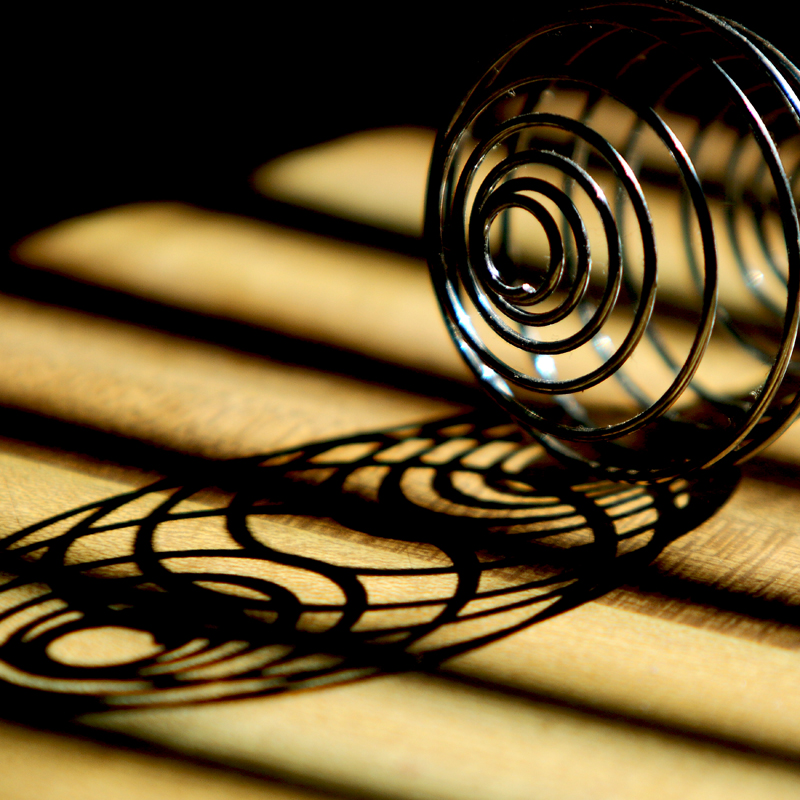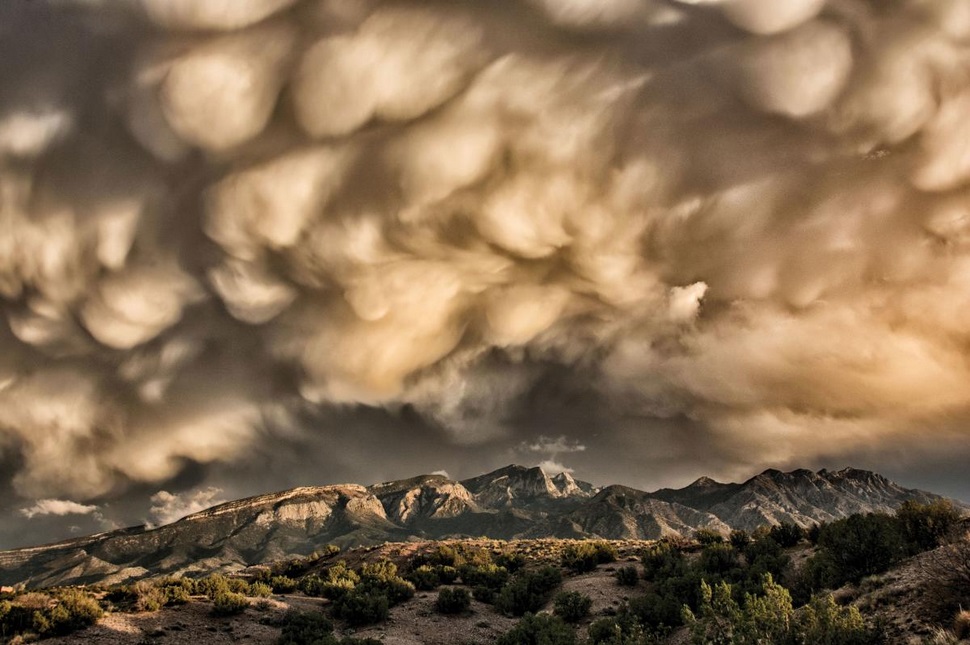 Welcome to the 18th Annual
New Mexico Magazine Photography Contest
Founded in 1923, New Mexico Magazine reigns as one of the oldest, most prestigious state magazines in the U.S. NMM's photography contests are legendary, challenging amateur photographers to capture our state's most stunning scenery, interesting people, and extraordinary events. Every year, we are amazed by the quality and breadth of your submissions. It's time to do it again!


This year's contest will open for entries on August 1, 2018. Deadline is 12 p.m. MST on November 5, 2018.


The entry fee is $25 and includes the submission of five images. Each additional image entry is $5. Photographs must be in digital format, and without watermark.


See Official Rules for tips on entering, editing and other requirements.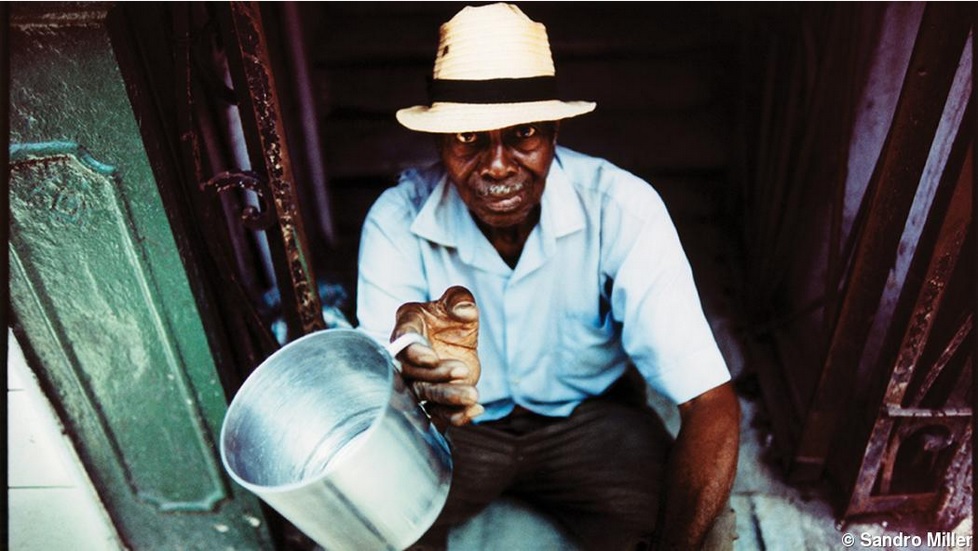 Creative side projects fuel Sandro Miller's success
"I think ideas make great pictures," says veteran commercial and fine art photographer Sandro Miller. He's responding to a question about preferred equipment but insists that it's a non-issue. "I could take a good picture with a $25 camera or a $20,000 camera," he says. "It's not about the equipment. …Thoughts make great pictures. Doing your homework makes great pictures. But the biggest thing is having a great idea. That is what makes a great picture."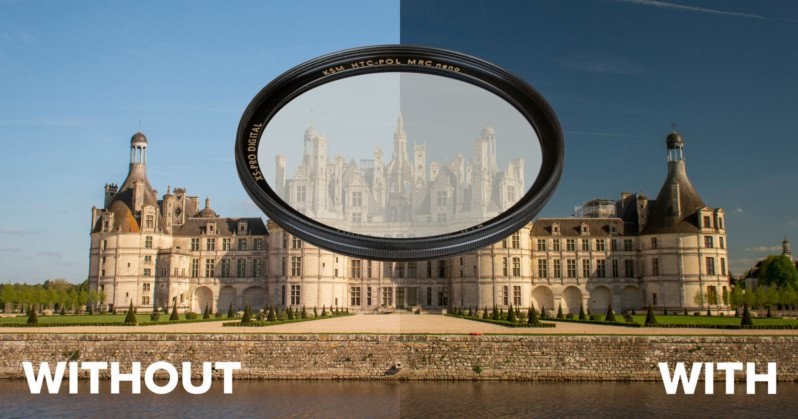 When and How to Use a Polarizing Filter
Reflections are often unwanted, and glare will wash out an image. Polarizing filters counter the reflective measures and will deepen blues and add contrast to skies, reduce or remove reflections from water and windows, and increase contrast and saturation.

They do this by cutting out a single wave of direct reflected light, or polarized light, by means of unicorn farts and magic. Ok, maybe science has something to do with it too, but I shan't overwhelm you with the technicalities, it is not that important (in my opinion). What is relevant is how to use it, when, and what the results are.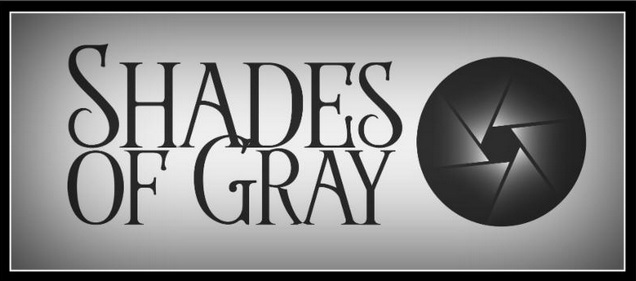 Call for entries: Shades of Gray, a fine art
black-and-white photography show
The first two years of Shades of Gray were incredible. Don't miss out on a chance to be included this year! This show is open to entries from all current New Mexico residents.


• Your images will be judged by three highly qualified Black and White photographers.
• You may enter up to 3 of your best black and white images until September 30, 2017.
• Only true black-and-white images will be accepted...toning of any kind will result in disqualification.


If your work is accepted by the jurors, you will be among the top Black-and-White photographers in New Mexico to display in the Fine Arts Building at Expo New Mexico during December.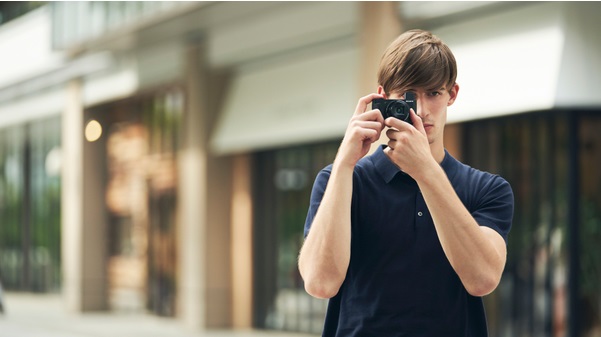 Sony unleashes pocket-sized HX95 and HX99 travel zoom cameras
At IFA in Berlin recently, Sony took the wraps off a new pair of cameras billed as the 'world's smallest travel high zoom cameras'.


The Sony HX95 and HX99 are two compacts designed to be easy to carry everywhere without compromising on image quality. Each sports a 30x zoom lens as well as the capacity to capture 4K video and burst shoot at up to 10fps.
Let's dive in and take a closer look…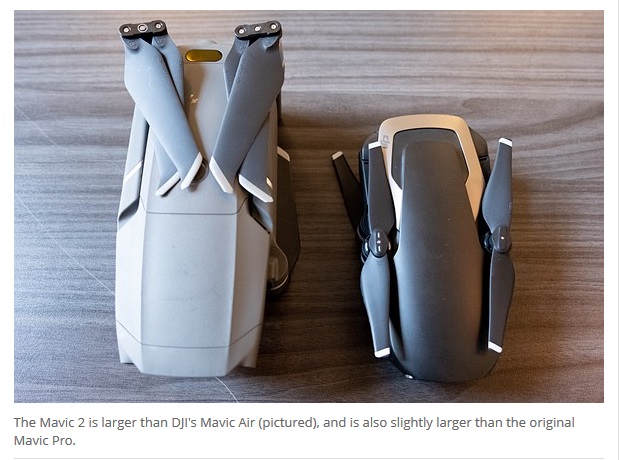 First impressions: DJI Mavic 2 Pro and Mavic 2 Zoom
The DJI Mavic 2 is a foldable drone that comes in two versions: the Mavic 2 Pro features an integrated Hasselblad camera with a 1" sensor and the Mavic 2 Zoom has a 2x optical (4x digital) zoom lens.


The bodies of the two drones are identical. Both include 10 sensors which combine to detect obstacles in any direction, utilize a 3-axis mechanical gimbals, come with 8GB of internal storage and feature a number of automated flight modes. I had a chance to test both drones in flight before launch and was generally impressed with what I saw.

Canon EOS R vs Nikon Z6 & Z7 vs Sony a7R III
The camera wars never really cease, they just get more and more involved as camera revolution and evolution continues. In full-frame mirrorless interchangeable lens cameras (ILCs), Sony came out early with a fantastic line of cameras, including the Sony a7R III with great performance and potential.


Many photographers wondered when the other major players in the full-frame 35mm camera format would create competition. Well, it's happened. Nikon recently announced two new cameras with a new lens mount, the Z series of cameras. The Z6 and Z7, with the Nikon Z7 being the top of the line so far.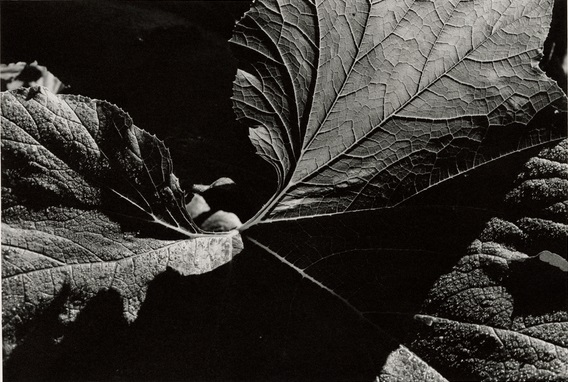 Albuquerque's Steve Donahue is remembered through his Legacy photography website, stevendonahuephoto.com. The site and the archival donations came about by the tremendous efforts of his wife, Paula Donahue, who contacted the University of New Mexico Center for Southwest Research, The Burton Historical Collection of the Detroit Library, and the Ryerson and Burnham Archives of the Art Institute of Chicago. Each was asked about housing parts of Steve's extensive archives of those areas in which he lived.


Between the three venues almost 800 prints and more than 30,000 negatives were accepted for cataloguing and archiving. The Detroit Library is the only institution at this time that has catalogued their portion of the Donahue collection, and you can view it, here. As more work is archived it will be noted on the site, with appropriate links.


Image: Rhubarb Leaves, ©Steven W. Donahue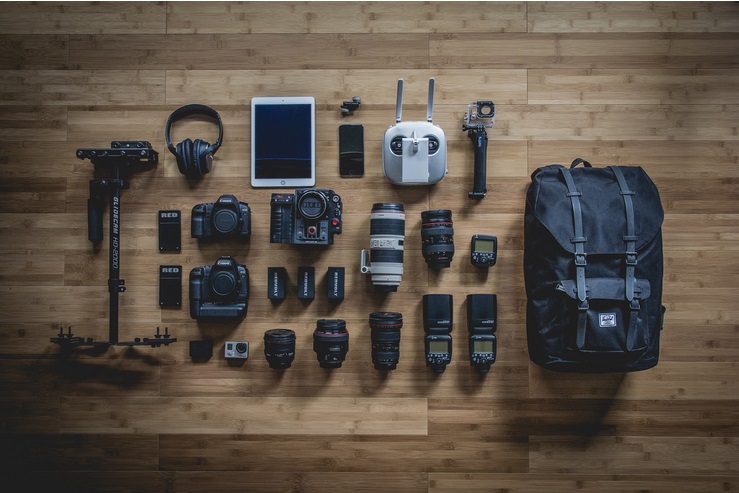 How to Choose a Camera – A Comprehensive Guide
A creative hobby such as photography can not only be rewarding but can also have positive health effects. However some people, especially complete beginners, can find it a daunting pastime to get into.


Not only are there many different types of cameras, from small compacts to DSLRs, but also a whole new lexicon to contend with. Words and phrases like 'pixel count' and 'image stabiliser system' can be off putting and a little scary if you don't know what they mean.


The following comprehensive guide to selecting a camera will also explain the science behind key features in simple terms.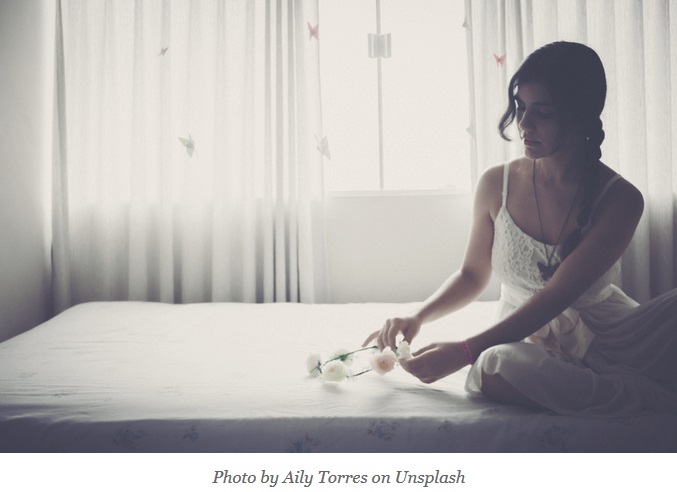 5 Secrets of Tasteful Boudoir Photography
Boudoir photography has become extremely popular in the last ten years, along with maternity photo sessions. The reason behind this is possibly the fact that modern women are getting more and more confident about their bodies, no matter their shape and size. There are so many women of all ages and backgrounds who are not professionally modeling but are still looking for classy yet sensual portraits.


The common misconception is that boudoir photography has to be nude or borderline pornographic. This is not true at all; boudoir photos can range from intimate and sweet to straight-up provocative, depending on the client's preferences. They can also feature a certain theme, such as the popular pinup or burlesque style or something more trendy such as the steampunk, cyberpunk, BDSM or gothic setting. The choices are unlimited and quite fun.