• Welcome Ed and Bob to The Stringer! Thanks for signing up at GuitarVista.
Even though the Fall season is upon us, there still appears to be warm days ahead, but not for too long (I hope!).


A few weeks ago, a friend and I attended a concert by Eilen Jewell (below) at the St. Ysidro Church in Corrales (The Old Church). It was well attended but I have to say sound was less than acceptable. The lead guitarist seemed to think he had to play an elongated, very loud lead in the middle of each song. It was so loud we could barely hear the vocals by Eilen. The saving grace was the last several songs, which were played acoustically. That was a treat and made it all (almost) bearable. Aaaargh!


Anyway, Stan and I hope you have a great week and keep on playing!
We hope you enjoy this issue and will share it with all your friends...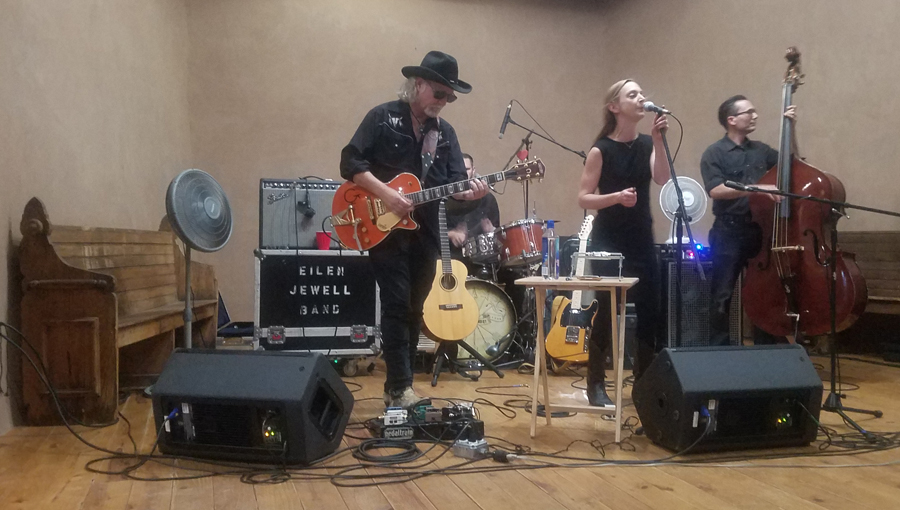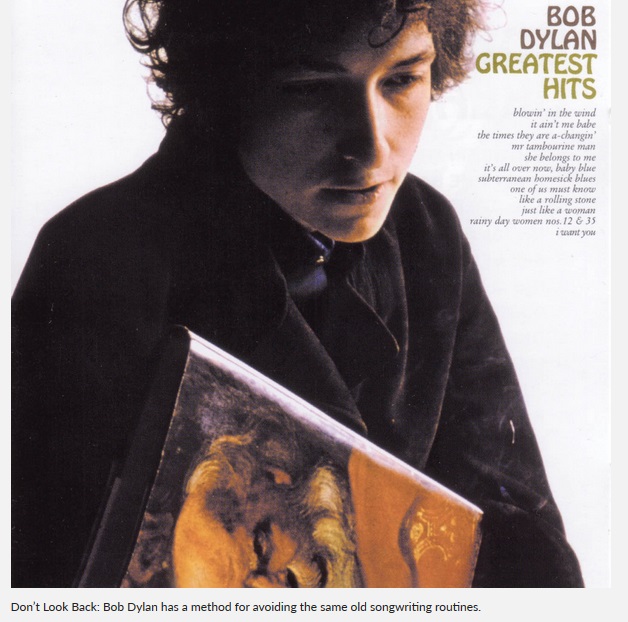 How To Avoid Creative Ruts In Your Songwriting
Bob Dylan is explaining the importance of avoiding familiar habits when composing music. "There are ways you can get out of whatever you get into," he said. "You want to get out of it. It's bad enough getting into it. The thing to do as soon as you get into it is realize you must get out of it. And unless you get out of it quickly and effortlessly, it will just drag you down. You could spend years writing the same song."

Among songwriting challenges, it's one of the most frequent and formidable ones: how to overcome the natural tendency to repeat the same habits. Yet all musicians, after playing our instruments for years, fall into comfortable patterns based on music we have learned and written, and collect a toolbox of chord progressions, cadences and other musical elements over the years. Yet we don't want to write the same song — or same melody — over and over.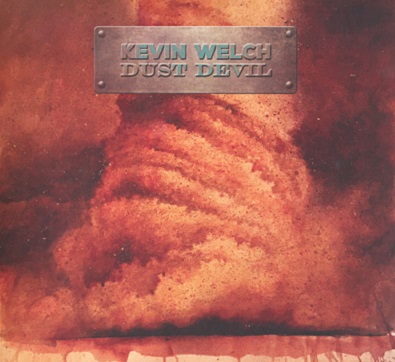 Review: Kevin Welch's "Dust Devil"
Kevin Welch saves the best for last on his latest effort, Dust Devil. The closing track, which shares its title with the 10-song CD, is a masterpiece of subtle wordcraft. It is at once the first-person narrative of an atmospheric event (dust devils are mini-tornadoes often seen in Oklahoma, where Welch grew up) and a very human description of a restless and reckless life. "I was a panhandle dancer, never knew where I belonged," Welch sings in a voice that's aged like good whiskey. "I'd show up in the summer, come the wintertime I'd be gone." He sums it up at the end: "All I ever wanted was to settle on some hallowed ground. I'm an old dust devil, waitin' on the wind to die down." The wistful words are backed by restrained but beautiful instrumentation that includes guitar, banjo and French horn.


There's plenty to like about the rest of the album as well. Opener "Blue Lonesome" features Old Testament imagery and a jazzy vibe; "Just Because It Was a Dream," "The Girl in the Seashell," "Dandelion Girl" and "True Morning" all look at lost love, from various angles; the narrator of "A Flower" is a teenage girl dealing with more hardship than she deserves, with more grace than might be expected.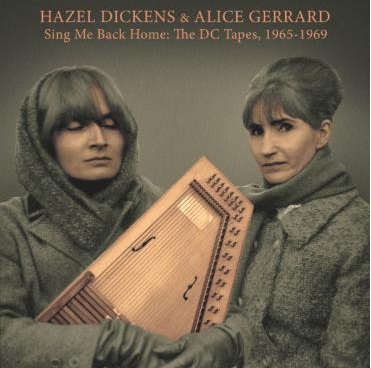 Found Recordings Add Personal Touches to Trailblazing Duo's Legacy
Any time we have

new music from Hazel Dickens and Alice Gerrard (pictured) is a cause for celebration. The highly influential musical duo met up at a late-night folk music gathering in the Baltimore and DC areas. In an oft-told story, Alice Gerrard's husband, Jeremy Foster, told her "there's this little girl with a great big voice that you've got to hear," referring to Dickens. The two soon started playing together, exploring the old-time Appalachian music native to Dickens' West Virginia, as well as the country, bluegrass, and folk songs of The Carter Family, Bill Monroe, and The Louvin Brothers.


The women would gather in Gerrard's kitchen and they'd share songs, working out new arrangements and recording them on reel-to-reel tape. The newly unearthed recordings on Sing Me Back Home: The DC Tapes, 1965-1969 capture the rawness of these gatherings, including many of the sounds around them as they record: children's chatter and doors opening and closing, as well as the comments the two musicians make between songs. This album features the duo's singular, arresting arrangements of songs by The Everly Brothers, Merle Haggard, Ralph Stanley, and others.

.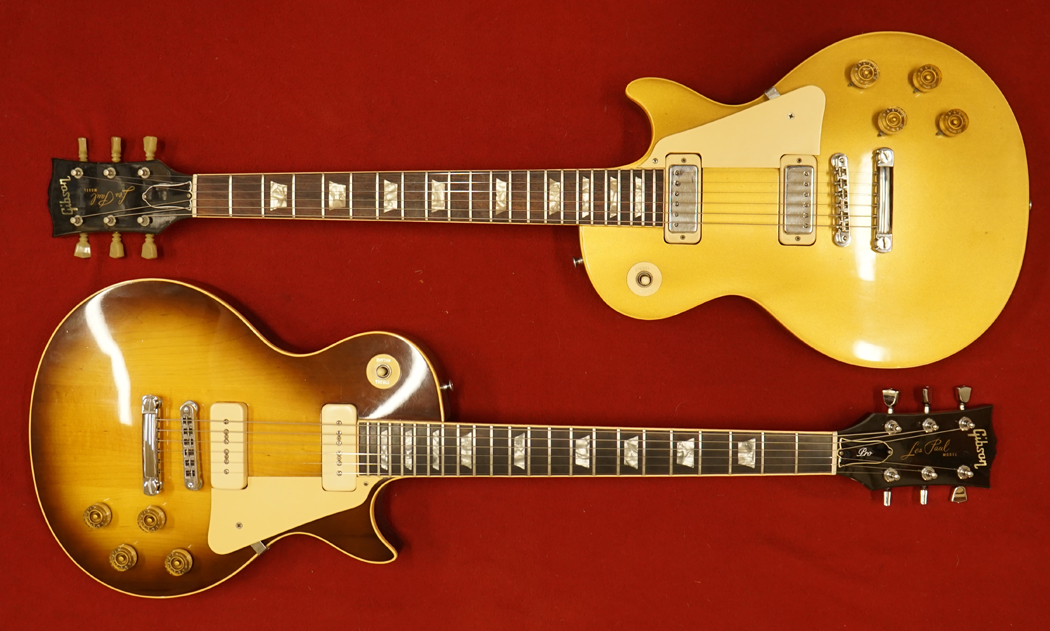 GuitarVista Showcase I & II:
Gibson Les Paul Showcase

• This Les Paul Gold Top (top, above) is a beauty. It's in beautiful shape for a 1973 electric, but it plays extremely well and the mini-buckers add some great tonal qualities.

• The 1978 Les Paul Pro (bottom) shows a bit more wear, but you can also see that it has been played with a lot of love. It comes with "Soap-Bar" P-90s that can seriously "light" up the room!


To get the full impact of these two classics you will need to drop by and try 'em out!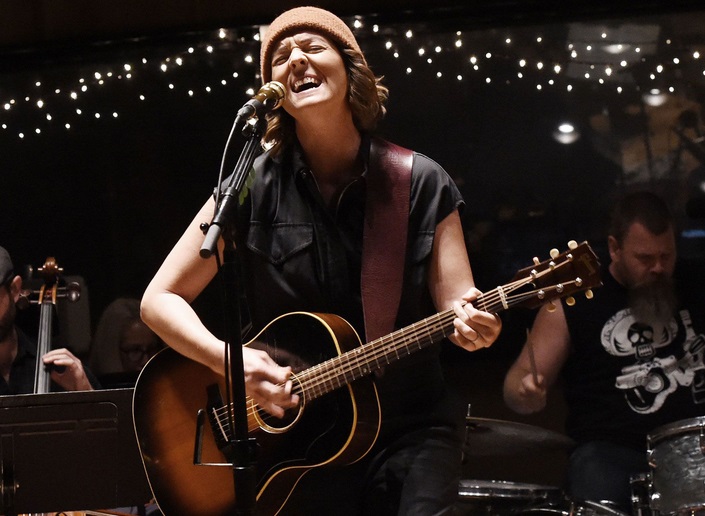 2018 AmericanaFest: Best Things We
Saw at Nashville Event
The 2018 Americana Music Festival and Conference brought hundreds of artists to Nashville for six days of sweaty showcases, elbow-to-elbow day parties and probing panels. Powerful new solo voices emerged, rock bands proved their place in the genre, and the old Americana guard reinforced their legend status. Here's the best things we at Rolling Stone saw.


Best All-Star Discussion: Amazon Roundtable
If you've ever dreamt of being a fly on the wall of a conversation between some of the world's best musicians, this special roundtable presented by Amazon Music's Today in Music is about the closest the average layperson could get. Featuring John Prine, Jason Isbell, Amanda Shires, Dave Cobb, Margo Price, and Brandi Carlile in interview with host Adam Steiner, the conversation covered a diverse range of topics, including early musical memories, intimate stories from the recording studio, female representation in music festivals, and each artist's preferred studio snack (spoiler: Prine loves tequila and fried chicken). And good news: if you weren't one of the lucky few present to witness it, you can watch it here now.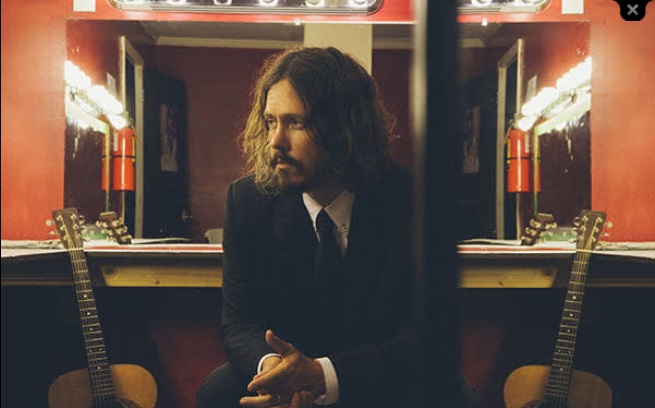 AMP presents: John Paul White (Civil Wars)
@The Bridge in Santa Fe
It's a small, complicated word with a tangle of meanings.


It's the title of John Paul White's latest album, his first in nearly a decade, a remarkably and assuredly diverse collection spanning plaintive folk balladry, swampy southern rock, lonesome campfire songs, and dark acoustic pop. Gothic and ambitious, with a rustic, lived-in sound, it's a meditation on love curdling into its opposite, on recrimination defining relationships, on hope finally filtering through doubt.


Beulah is also a White family nickname. "It's a term of endearment around our house," White explains, "like you would call someone 'Honey.' My dad used to call my little sister Beulah, and I call my daughter Beulah. It's something I've always been around."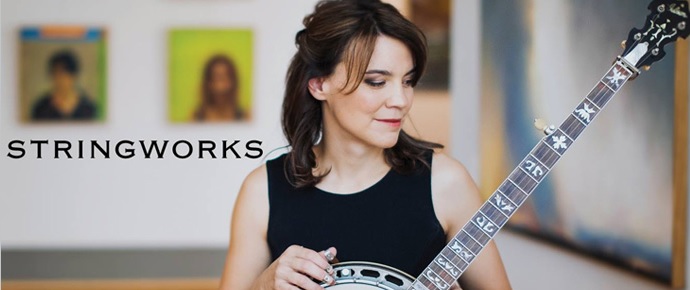 Kristin Scott Benson talks about the Steve Martin Prize
When the prize was announced yesterday morning, she had a busy day of teaching scheduled, and we were motoring down to Raleigh for the World of Bluegrass convention. But this afternoon, we caught her between lessons to talk about this impressive honor, which comes with a $50,000 honorarium and a limited edition art piece by Eric Fischl as a trophy.
Kristin is not only the award-winning banjo player with The Grascals, she is also one half of bluegrass music's original power couple, married to Wayne Benson, mandolinist with Russell Moore & IIIrd Tyme Out. Together, they are raising an 11-year old, while both maintain an active touring schedule in the bluegrass world.
First of all, we wanted to hear about her reaction when she first learned of the award.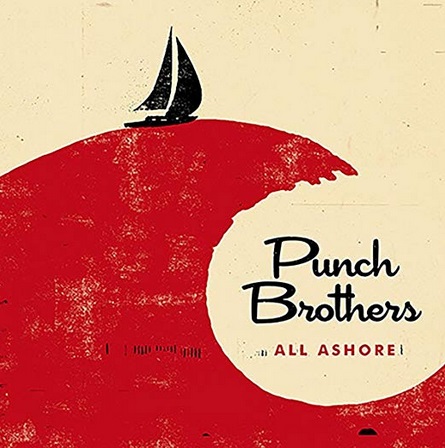 Billboard Top 15 Bluegrass Albums
Just to give you an idea of the wide range of bluegrass music out there, I scoured the web and found the Billboard Top 15 Bluegrass albums of the week. Some anmes a recognizable, others, not so much. (-ed.)


Here goes:
5. Life is Good On the Open Road, Trampled by Turtles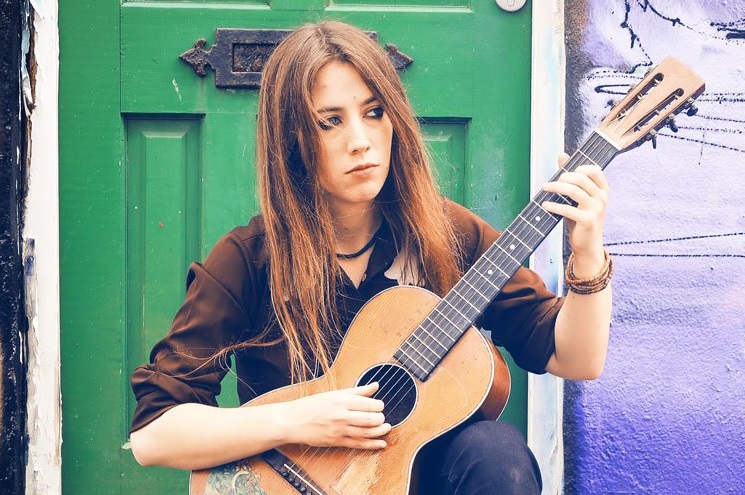 Next-Gen Fingerstyle: Five Young Stars
Share Their Secrets
Acoustic fingerstyle guitar tends to be viewed by outsiders as a sound and style steeped in, if not slavishly devoted to, traditional idioms like blues, folk, and old-timey music. But there have always been artists who have used the form to explore new and exciting territories, be it Pentangle's progressive folk, John Fahey's American Primitive stylings, or Michael Hedges' extended technique experimentations.
Today, a new crop of players continues to push fingerstyle guitar toward the future while celebrating the sounds of the past. The five artists showcased here—Christie Lenée, Brooks Robertson, Daniel Bachman, Sarah Louise, and Gwenifer Raymond (pictured)—exemplify some of the rising stars in the world of fingerstyle guitar.
But even as they gravitate toward different areas of the acoustic music spectrum, they share a similar adventurous, exploratory spirit when it comes to their instrument. Acoustic Guitar asked each of them to discuss their approach to fingerstyle music, the guitars and gear they use, and their tips for honing their craft—or yours.

For The Stringer readers only! Buy one BuskerBag at the regular price of $45 and get one free. Two for the price of one, including free shipping in the continental U.S.
How's that for a Summer-Ending sale!