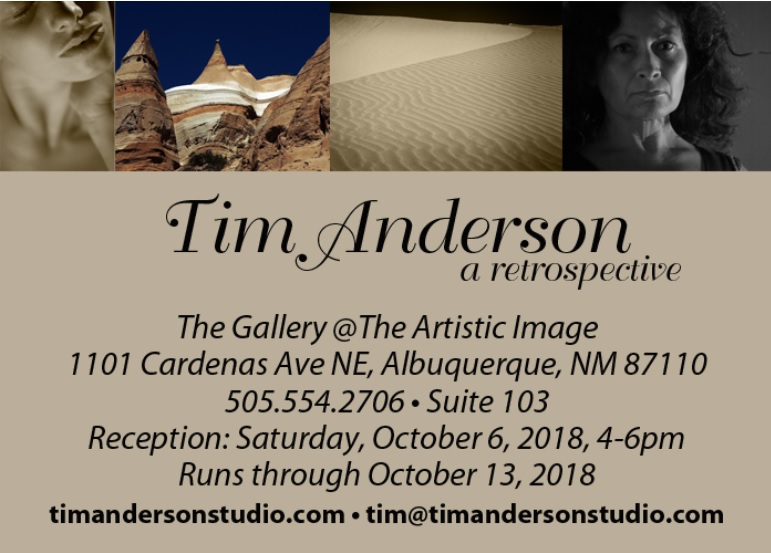 Coming up this weekend at
The Gallery ©The Artistic Image

This is just a quick reminder about what's happening at The Gallery this weekend. We are featuring "Tim Anderson: Retrospective." Tim will have more than two-dozen framed images on display October 6-13, 2018, with a reception scheduled for tomorrow, 4-6pm, Suite 103. All pieces are priced to sell.


We hope you will attend, and that while you are there enjoying Tim's work take a look at the gallery space for your own show.


If you have any questions, let us know. (Bob or Tim)
Please forward this notice to all your friends, associates, etc.