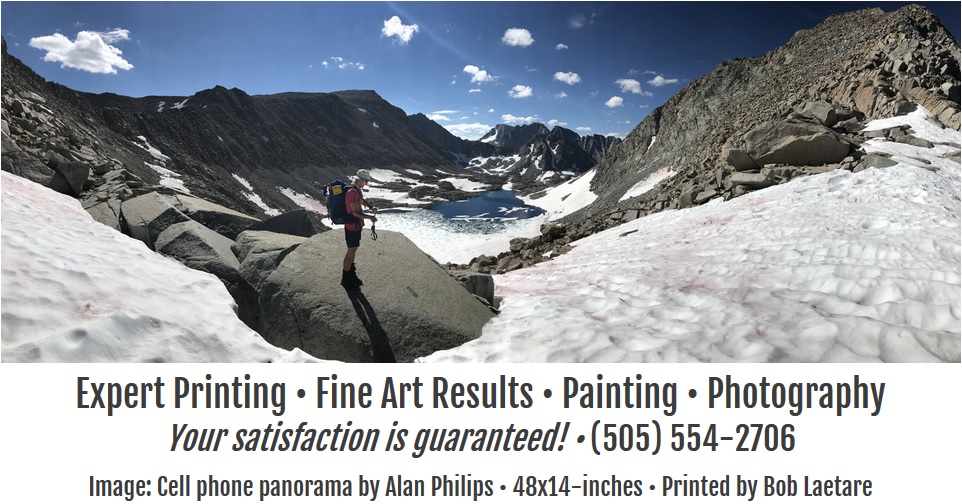 Well, Fall came into full reality here in Albuquerque, with much cooler temperatures, wind, and a bit of rain. That doesn't mean, however, that we have to hide inside and hunker down. No! Now is a great time to "take a hike" and look at the turning colors of foliage, photograph windswept vistas, capture long hair blowing across your portrait subject's beautiful face... OK. Where was I? Nevermind!
Coming up in The Gallery @The Artistic Image this weekend is painter, Edna Casman, and her show, "Game On!" See info card, below. As usual we would like to see a lot of people there to support our ever-expanding creative community, which includes some of the best artists in the region practicing in many different mediums.
***
In the next next issue of The Artistic Image newsletter, we'll have a review of Moment lenses, which are designed specifically for cell-phone cameras. Bob has tried a few of them and has something to say. I could say that there is a perfect reason for Bob to be doing the review, but my lips are sealed. Really, they are... I'm not talking, but I don't know about Bob.
Remember, if you need your work printed (and framed) for Shades of Gray, you can expect superior black-and-white printing at The Artistic Image. Bob has built profiles for the papers he uses, which create rich blacks and subtle, deep shades to ensure your work will stand out from the rest. Deadlines are coming up so connect with Bob to schedule printing your work. Our black-and-white prints have very rich blacks, so we should be your first choice for the highest quality prints as well as matting and framing for the show.
***
For information on current workshops, please check out The Artistic Image website, here. **The site is down at this time, but we have contacted our provider and hope to have it up, shortly.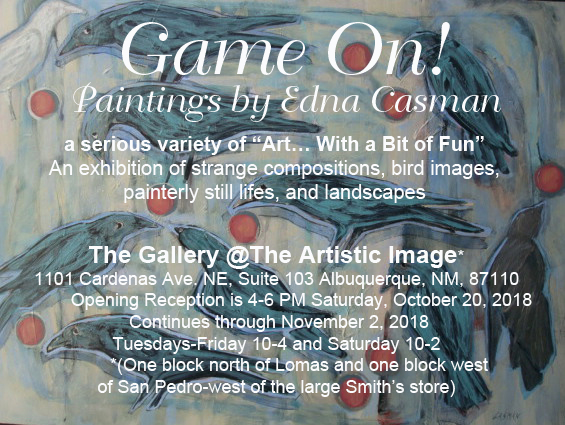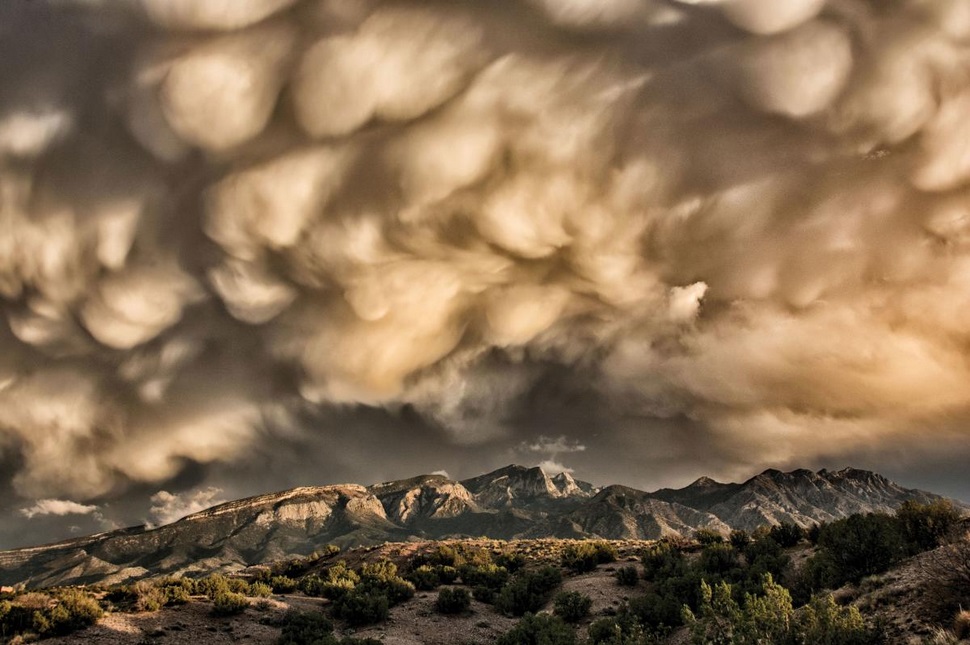 Welcome to the 18th Annual
New Mexico Magazine Photography Contest
Founded in 1923, New Mexico Magazine reigns as one of the oldest, most prestigious state magazines in the U.S. NMM's photography contests are legendary, challenging photographers to capture our state's most stunning scenery, interesting people, and extraordinary events. Every year, we are amazed by the quality and breadth of your submissions. It's time to do it again!


Deadline is 12 p.m. MST on November 5, 2018
The entry fee is $25 and includes the submission of five images. Each additional image entry is $5. Photographs must be in digital format, and without watermark.


See Official Rules for tips on entering, editing and other requirements.
LensCulture Black & White Photography Awards
Our world exists in vibrant color but it was with black & white images that we first documented and responded to it through photography. More than a century and a half later, black and white photography continues to hold a prominent place in our hearts and imaginations.
For this reason, LensCulture is thrilled to introduce our very first Black & White Photography Awards, a reflection of our own long-held love for the simplicity and evocative power of these images.We're on the hunt for compelling work that plays with the dynamic relationship between light and dark across all genres of photography. This competition aims to uncover incredible photographers from diverse backgrounds and experience levels, and connect them with global audiences and career-changing opportunities including an exhibition at Aperture Gallery in New York City in 2019!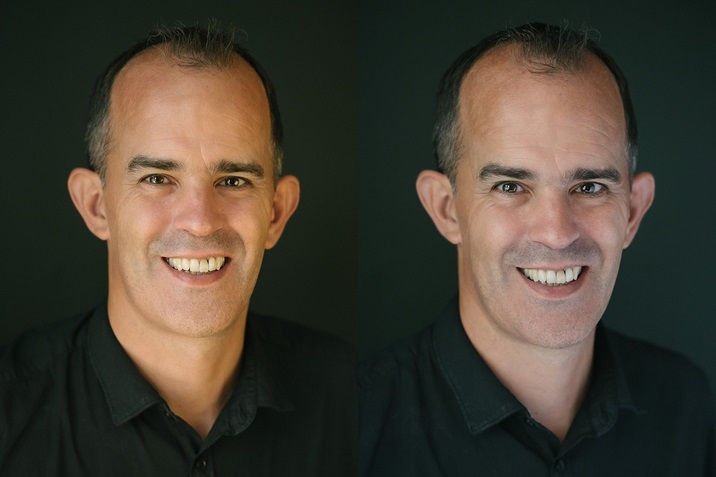 Side-by-side comparison between
reflectors and diffusers for portraits
If you've been looking into portrait photography, whether it be a casual read, in depth, as a hobby, to improve your portraits, or as a pro, you would have come across the use of reflectors. Reflectors come in various sizes, shapes and colours. My favourites are the 5-in-1 circular foldaway reflectors and the rectangular panels you can lean on or clip to a stand.


Have you ever wondered what a side-by-side comparison using different reflector colors would look like? Wonder no more. Below, you can see the different types I used. These photos all share the same white balance and editing as I wanted the colors to be as true a reflection of the effects of the reflectors used as much as possible. I've also kept the edits as clean as possible.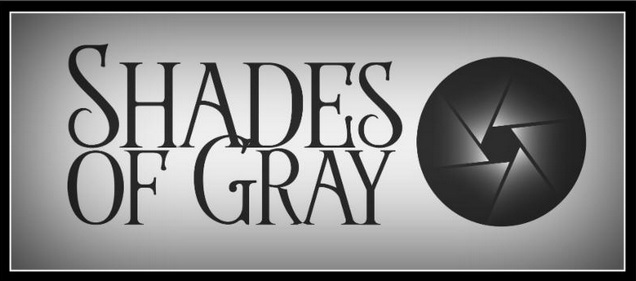 Important Dates for Shades of Gray
The judging has begun and you can view important dates, below. If your work was chosen be sure to contact Bob, at The Artistic Image, as soon as possible to schedule a time to get your wonderful images printed in a manner that will enable them to be exhibited in the best manner possible.


Important Dates:
• Bring finished artwork to the Fine Arts Gallery, at the Fairgrounds, Wednesday, November 28, 2018, from 9am-5pm.
• Opening reception will be held on the afternoon of Saturday, December 1, 2018, from 2-4pm.
• Show is open to the public on Sunday, December 2, 2018-Thursday, December 27, 2018.
• Gallery Hours are 10am-5pm
• Pick up artwork on Friday, December 28, 2018 from 9am-5pm.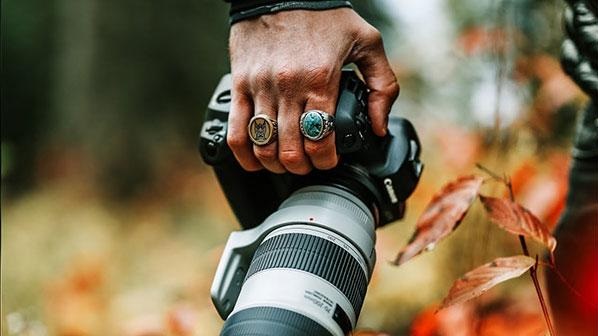 Key Camera Basics from Peter McKinnon that Every Photographer Should Know
Back in April of this year, popular photo vlogger Peter McKinnon released his first Camera Basics video explaining some of the essentials of photography including aperture, shutter speed and ISO. It's taken him a while (five months to be exact) but he's finally released Part 2 of Camera Basics, which we have embedded below.
In the video, McKinnon tackles two key things that every photographer should know about when they pick up their camera: White Balance and Focus Modes.


"My goal with these videos is to kind of go through a whole bunch of different settings that your camera has, so that you have a very good understanding of camera basics, so that when you go to take photos, you know what all of those things mean, you know what all the buttons mean," he explains.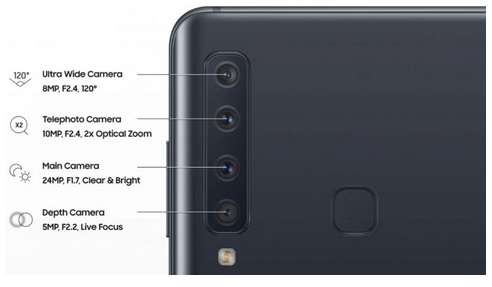 Samsung Galaxy A9: monster four-lens
camera phone is unleashed
The Samsung Galaxy A9 is here... and the big thing is that it will have not two, not three, but four cameras at the rear.


While the world gets used to multiple lenses on the rear of their phones, Samsung is upping the ante yet again with its Quad Camera – as rumored earlier this week.
The four cameras are as follows: camera 1 is the main 24MP camera and that will come with a flash, f/1.7 maximum aperture and Clear and Bright functionality (we are guessing this is a software addition).


Camera 2 is the telephoto lens, with a 10MP sensor, f2.4 and a 2x optical zoom. This has Scene Optimiser, which uses AI scene recognition to identify the subject and adjust settings accordingly .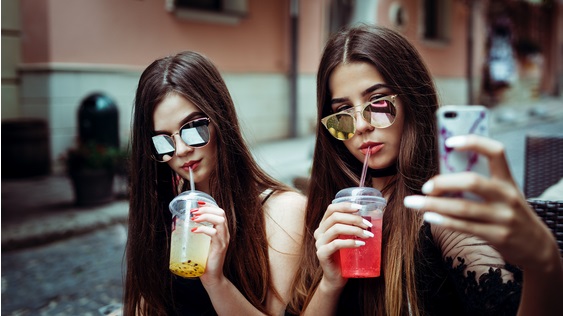 How To Curate Your Instagram Feed
Instagram has gone beyond what anyone could have imagined. It's no longer just about showing pictures to your friends; it's became both a representation of you, and your craft. Whether you are a photographer, foodie, filmmaker, fitness guru, scantily clad woman in a bikini, or any of the other seemingly infinite possibilities, Instagram is the place to quickly and efficiently let the world know what you are capable of. So, in order to get the most out of the app, let's look at some best practices for curating a unique, attention-getting, and ultimately memorable Instagram feed.
Opinions vary on how strict you should be when it comes to a theme, but one thing that is unanimous among experts is that there must be consistency in what you post: your message has to be clear. If you are an artist, a business, or a brand, then specificity is something you are going to have to abide by.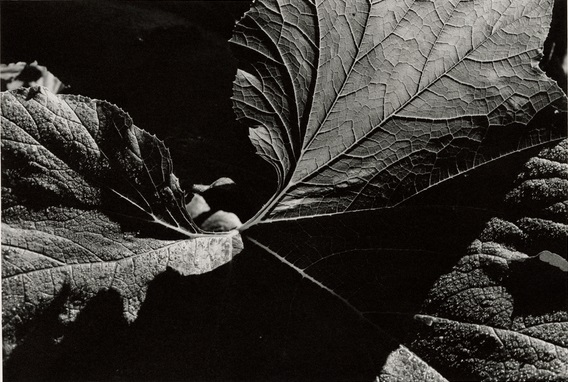 Albuquerque's Steve Donahue is remembered through his Legacy photography website, stevendonahuephoto.com. The site and the archival donations came about by the tremendous efforts of his wife, Paula Donahue, who contacted the University of New Mexico Center for Southwest Research, The Burton Historical Collection of the Detroit Library, and the Ryerson and Burnham Archives of the Art Institute of Chicago. Each was asked about housing parts of Steve's extensive archives of those areas in which he lived.


Between the three venues almost 800 prints and more than 30,000 negatives were accepted for cataloguing and archiving. The Detroit Library is the only institution at this time that has catalogued their portion of the Donahue collection, and you can view it, here. As more work is archived it will be noted on the site, with appropriate links.


Image: Rhubarb Leaves, ©Steven W. Donahue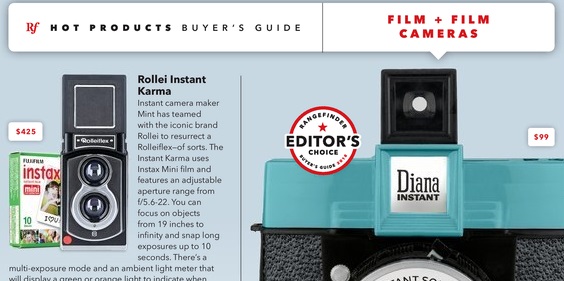 Rangefinder: The Freshest Gear of the Year

Some of the hottest gear of the year is showcased in Rangefinder's "Hot Products Buyer's Guide."


Among the many sections are:
The link below will take you to the digital edition, where you can download the PDF version of this issue.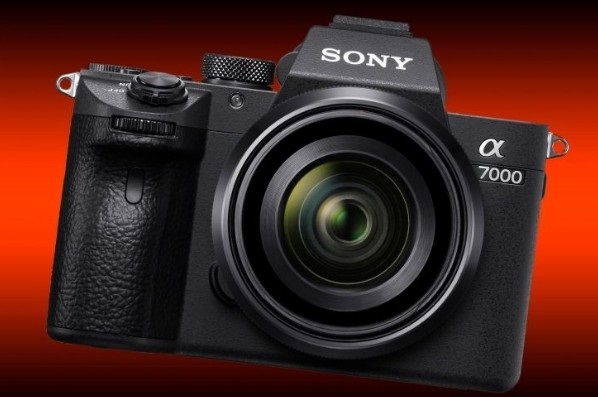 Sony Alpha A7000 rumors: what we want to see from the new Sony APS-C camera
Our speculation about this possible new Sony APS-C camera is prompted by stories emerging from sonyalpharumors.com, and we've combined these with our own thoughts and observations about Sony's APS-C camera range.
It is, after all, long overdue for attention and consists of just two designs, both arguably past their sell-by date. We can probably forget about the old 20-megapixel Sony A5100 launched way back at the start of 2014 and now only sold as a cut-price entry-level bargain.


In reality, it's the A6000 series which is keeping Sony's APS-C range alive. The ageing A6000, also launched in 2014, is a decent enough low-cost/high power enthusiast camera, the A6300 arrived in 2016 with better autofocus and 4K video, while the A6500 followed later that year with in-body stabilization and a big buffer for extended continuous shooting.