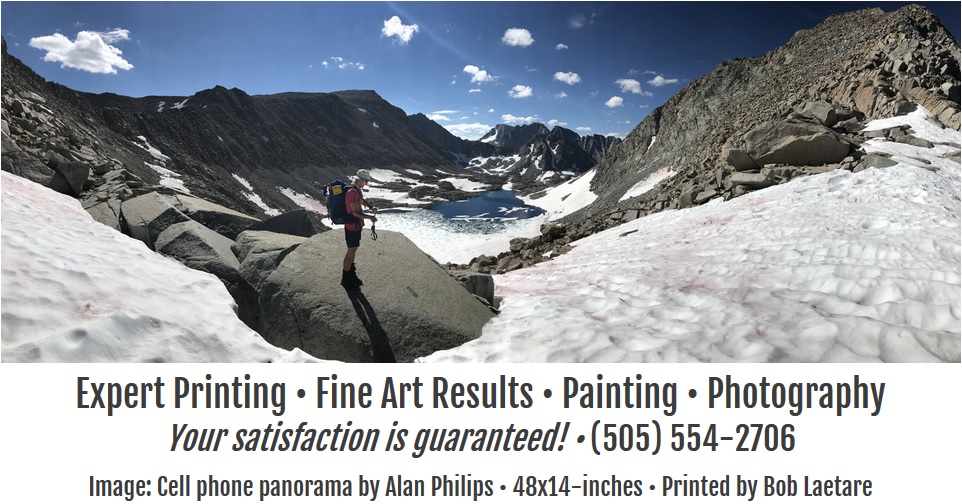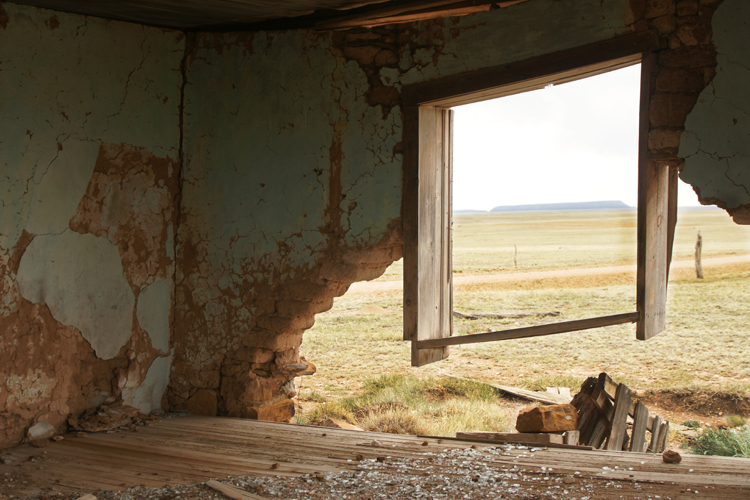 As we officially slide into summer there is no telling what the weather will be like. It snows when we don't expect it. Hail is completely random. Let's not even get into sink-holes, volcanoes, or anything else over which we have absolutely no control.


That leaves us with things over which we have complete (almost) control, our photography. What will you do this summer? A long trip? A short trip? Whatever your fancy, have fun, stay out of the sun, take your camera and photograph your summer.


One thing I know, is that my studio partner (Pat Berrett) and I will be taking a few "Daytrips" around the region to supplement our "Chasing the Light" series. The image above is a sample of what we find. (above, Encino, NM #8776, Chasing the Light series, ©Tim Anderson)


By the way, I will be contacting our Artistic Image workshop leaders to see what they have planned for the summer. I'll send out a notice very soon with workshop updates. I know that Maria, Allen, Kenneth, Keith, and I are all working on details.


Plans are on the drawing board to have an invitational show at The Gallery. Bob and I will be the curators, and we'll have more news about that in the next newsletter, as well.


I recently had a chat with our resident pro printer (that's Bob!) who shared with me (Tim) some of the things he is working on to improve his services and offerings.


One of the really great things is he is working with X-Rite to produce printer profiles that have more depth, greater color range, and have much more precision. He is also working on creating a better tool for computer monitor calibration. I know that is something we all can use (right?).


Another thing is still under wraps but will involve incredible black-and-white printing capabilities. Now, that gets me excited!


First Annual Artistic Image Swap & Shop

Ready to unload? Ready to minimize your photo gear collection?


On June 9, 2018, from 10-4pm you can do just that. The Artistic Image will be hosting its First Annual Swap & Shop. This will be the place where you can bring all your extra gear (Yes. I know it's hard!) and let it go for some more money so you can go out and replace what you sold. Remember, it's what we do!


We are offering tables at only $10/each. One person, one table. We will be accepting the first 15 people who respond to this notice. You will also be able to sell excess prints (no frames). The prints can be hung utilizing the push-pin approach.


Please keep the prices low so you won't have to take anything home. The object is to take home less than you brought. This will be a great place to shop for that elusive accessory. Maybe you need some lighting gear. If you see something you like on another table, maybe you can swap something on your table for that item.


Let's make this a GREAT event, and a fun afternoon!
Click on the button below if you want to reserve a spot. Payment can be made at the time of the event, or sooner if you wan to drop by the offices at the address at the bottom of this newsletter. Please make checks out to "The Artistic Image."


Please forward this notice to all your friends, associates, etc.
News from The Gallery @The Artistic Image...

Our recent show with Jo Whitten (right) was a tremendous success, and we hope to continue our successful sales record with more exhibits in the late summer, fall, and winter months with photography and painting shows.


There is still time to get your name on the list. Contact Tim at the email below, if you are interested.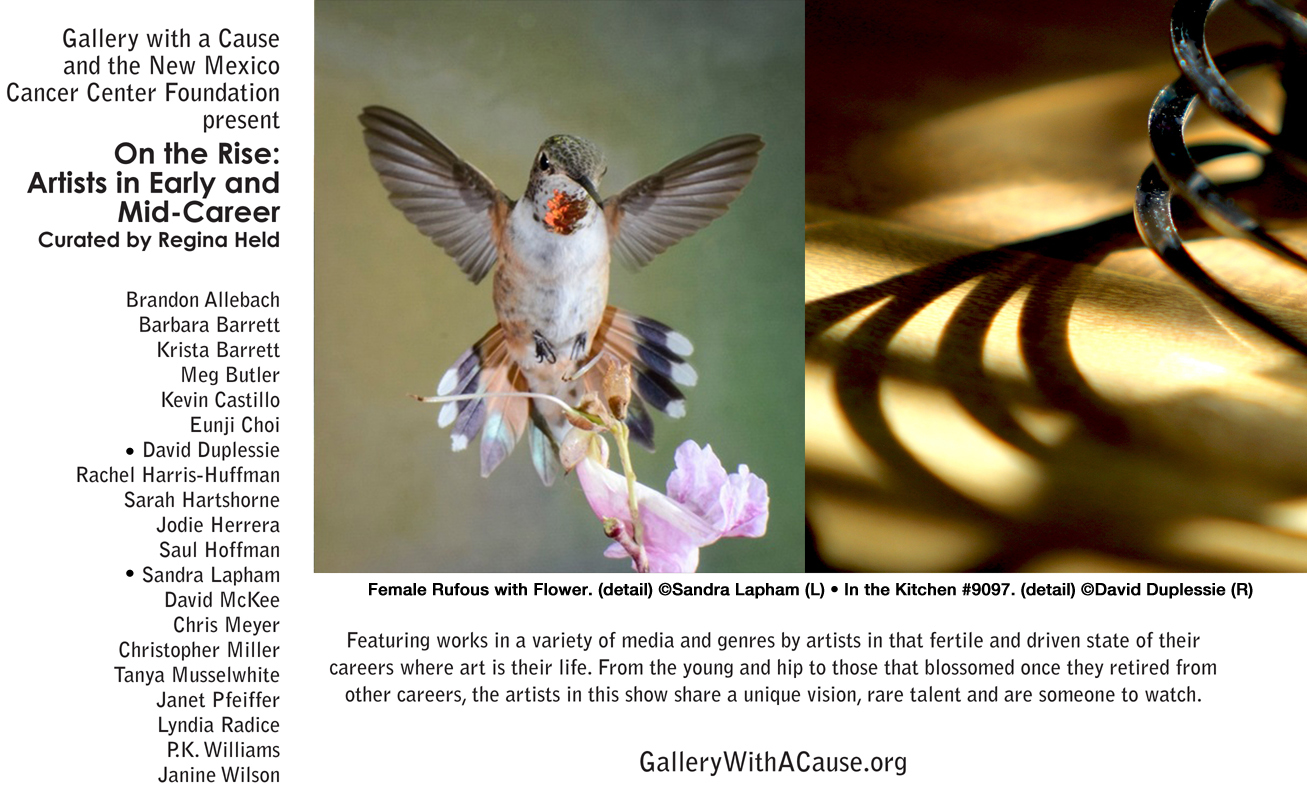 New Mexico Cancer Center, 4901 Lang Ave. NE, Albuquerque, NM 87109
Opening Reception: June 1, 2018, 5-8:30pm
Exhibit continues though August 31, 2018


Be sure to attend this great exhibit for a truly great cause. Our Artistic Image friends, David Duplessie and Sandra Lapham will both be there to show their work.
Best Cameras for Beginners
I decided to put together this review on the best cameras for beginners after receiving so many emails from Shotkit fans.


Although Shotkit is focused more to the professional photographer, it seems that more and more visitors come to the site looking to learn photography.


Writing about the best cameras for beginners in photography is important to me, since I was in the same place as you are now a few years ago. Everyone has to start somewhere, and with photography, you'll need a suitable camera to help you learn the basics.


I'd like to help you choose the best camera for learning photography to make sure you get off to a head start with your newfound hobby.
Fujifilm's Instax Square SQ6 is a square-format analog instant camera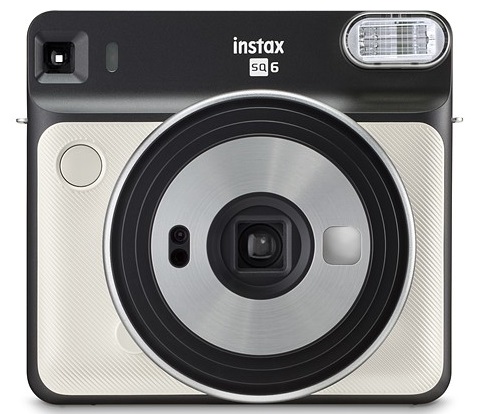 Fujifilm has announced the Instax Square SQ6, an analog instant film camera that resembles the old Instagram logo. The SQ6 takes Fujifilm's Instax Square film which gives a 62 x 62mm (2.4 x 2.4") images on 86 x 72mm film. It features a 66mm lens that gives a roughly 32mm equivalent field of view. The SQ6 joins the SQ10 Digital/Instax hybrid model to become the second camera to shoot using square-format film.
The SQ6 will be available from May 25th with a recommended price of $130/$160 CAD.


"We are very excited to bring our first square format analog INSTAX camera to market," says Manny Almeida, President, Imaging Division, FUJIFILM North America Corporation. "The SQ6 is an affordable and attractive option from the INSTAX line of instant cameras to capture real-life moments with a creative twist."
The 7 Key Steps To Becoming A Professional Photographer

We have been thinking about what it takes to become a professional photographer and they've put together a helpful video that lists the 7 key steps to becoming a professional.
These are:
Find your specialty
Get the right tools
Build a portfolio
Find the right clients
Understand the business
Refine your workflow
Promote your work

You can find out more in the video link, below, where each of these steps are covered in detail.
12 Good Reasons Why You Should Start a Photography Blog

Starting a photography blog was one of the best decisions I have ever made. I never would've guessed when I pulled the trigger on my first blog post how much good would come from it.


I talked briefly about starting a blog in this article, 10 Photography Lessons I've Learned Over 10 Years, and I decided it would be worth going deeper. The benefits of sharing your photos on your own blog are many, and I'm going to talk about 12 of them here.


This is by no means an exhaustive list, but hopefully, it will inspire you to start a photography blog of your own.