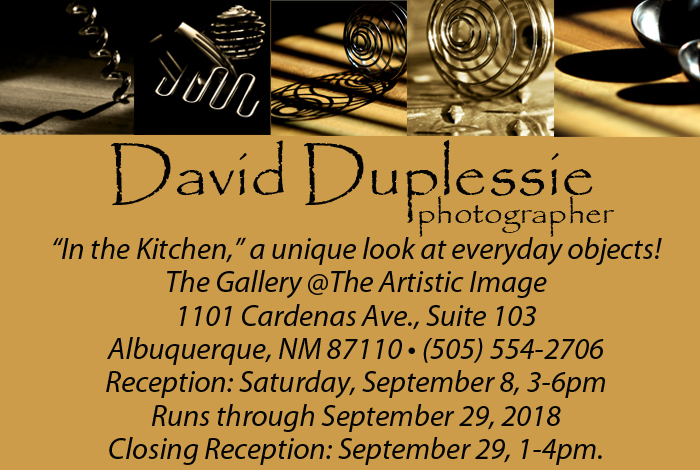 Welcome to my second exhibit at The Gallery @The Artistic Image.
Fresh off a successful show at the New Mexico Cancer Center, I will be showing my "In the Kitchen" series, which offers an unique look at everyday kitchen utensils.


Some you may recognize and others not so much. Either your mothers or even your grandmothers may recognize them better.


As is my custom, all framed images are the same size and the same price, $175. This is a very collector-friendly price, and if this opening is like my others, you should attend the opening early as my last opening exhibit here sold almost half those in the show!


As is noted above, the show will run September 8-29, 2018, and the opening will be this Saturday, September 8, 2018, 3-6pm.


I'll be there, and hope you will attend, as well!
••••••••••••••••••••••••••••••••