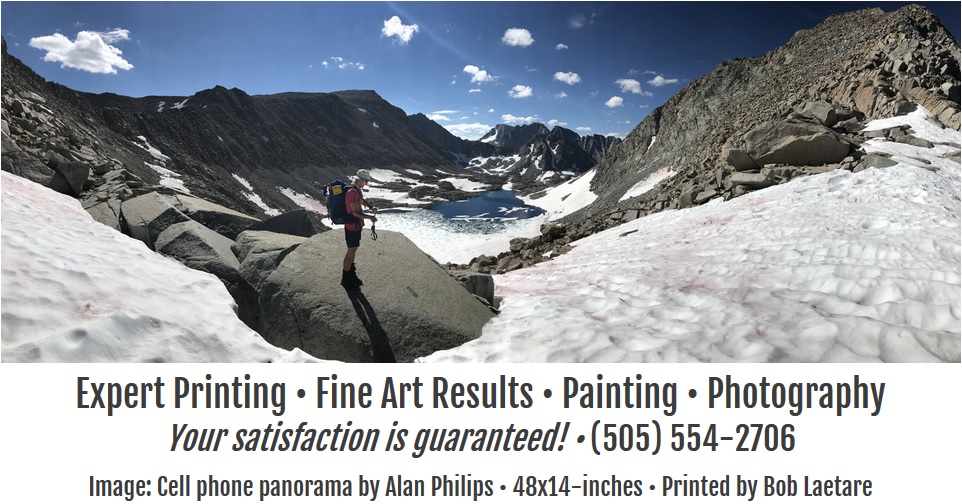 Just a quick note that the four-person show on exhibit now will be ending soon. They will have a Closing Reception tomorrow. Details below! We know you'll be about and about anyway, so just drop on by. The artists would appreciate it greatly!


There will be a Closing Artist's Reception showing the works of Ed Hornbeck, Jim Baca, Jen Dillard, and Maria Randolph Hanley. The drawing for the 'Elegant Dancer' framed art print will be held at the end of the reception. We have a variety of beautiful art that will make wonderful and unique gifts. Come on by and put your name in for the drawing. We'd love to see you!
Where: Gallery @ The Artistic Image, 1101 Cardenas Drive NE, ABQ, Suite 103
(near Lomas and San Pedro)
When: Saturday, November 24, 2018
Coming in at the beginning of December The Gallery will host another painting exhibit. Ann Hart Marquis and Sarah Anderson (no relation) will be exhibiting new acrylic works, "Vantage Points." Both artists are established and their works sell very well.


Each show is well attended and many sales are made. You'll want to come early to Ann and Sarah's exhibit in an effort to show both artists that The Gallery is THE place to exhibit in Albuquerque! The details for this exhibit can be found in the card, below.


Continuing into the new year, we are working on a special "pop up" exhibit and photographer Alan Toepfer is scheduled for a January 19, 2018 opening.


• If you are thinking about having a show at The Gallery, let us know as soon as you can so we can schedule it, accordingly.