• Welcome Gabe and Vince to The Stringer! Thanks for signing up at GuitarVista.
• Notice: GuitarVista will be closed November 18-26.
Wow! It's raining in Albuquerque. This is the most consistent rainfall I have experienced in the 17+ years I have lived here. Timmy likes it!
I received this notice a few weeks ago and was not surprised:
"Beginning in 2019, Acoustic Guitar magazine will be published in print on a bi-monthly frequency, or six times per year. The first bimonthly issue will be dated March/April 2019 and appear in early February."


Because I have been involved in the magazine business for a while, I am surprised that more niche magazines haven't folded. I have been a subscriber of Acoustic Guitar for many years. I will still look forward to receiving my copies even if they have to move to quarterly delivery.
Anyway, Stan and I hope you have a great week and keep on playing!
We hope you enjoy this issue and will share it with all your friends... pass it on!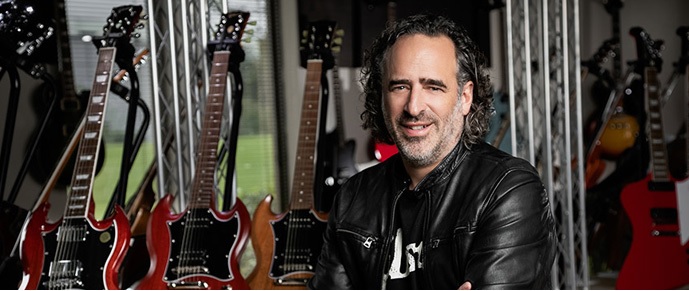 Gibson names JC Curleigh as new CEO
Gibson Brands Inc announced, recently, the naming of a new senior management team, including James "JC" Curleigh as the new CEO and President, stepping into the role played for many years by Henry Juszkiewicz. Critics of the company had blamed Juszkiewicz for exacerbating issues with federal regulators, and injecting politics into company business to the detriment of Gibson.

"As a musician," Curleigh wrote, "I have always treasured my Gibson guitars and I have the utmost respect for the iconic Gibson brand and those who choose to play Gibson guitars. Gibson has been a pioneer of craftsmanship and innovation in musical instruments and has been synonymous with shaping the sounds of generations and genres for more than 100 years. I am very honored to play a leading role with this iconic brand."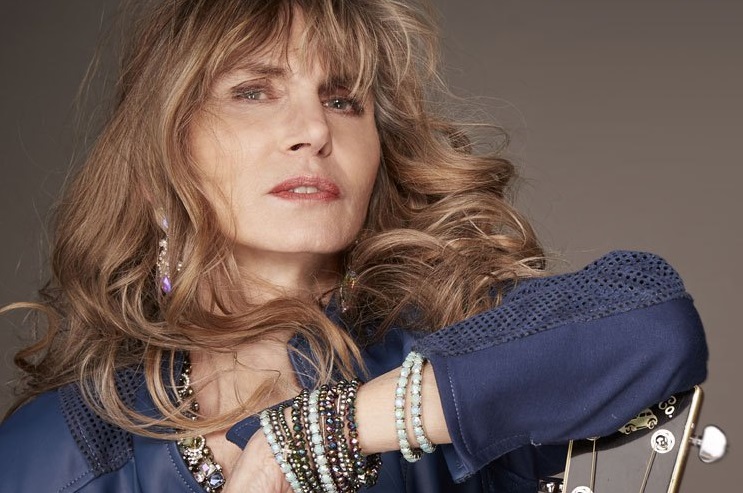 Rory Block Slides Into a New Tribute Series:
Power Women of the Blues
Guitarist, singer, and songwriter Rory Block has been one of the country's preeminent blues artists for more than four decades and close to 30 albums now, but if you haven't checked in with her in the past dozen years, you've missed out on some of the best music she's ever made. It was in 2006 that Block made her extraordinarily soulful The Lady and Mr. Johnson tribute to Robert Johnson, and she followed that triumph with a remarkable succession of six discs in what she calls her "Mentor Series"—each devoted to a different legendary blues personality she encountered and learned from when she was first coming up as a musician in Greenwich Village in the mid to late 1960s: Son House, Fred McDowell, Rev. Gary Davis, John Hurt, Skip James, and Bukka White; quite a group.


Now Block has turned her attention to a new series, Power Women of the Blues, "a project that has been simme

ring in my imagination for 54 years," she writes in the liner notes to her exceptional 2018 album, A Woman's Soul: A Tribute to Bessie Smith. Over the course of ten tracks, which range from such chestnuts as "Gimme a Pigfoot and a Bottle of Beer," "Weeping Willow Blues," and "Need a Little Sugar in My Bowl" to less-known numbers like "On Revival Da

y" and "Empty Bed Blues," Block dives head first into the wide range of styles tackled by the "Empress of the Blues" in the 1920s and '30s—from deep blues to slinky, ribald excursions, to jazzier numbers.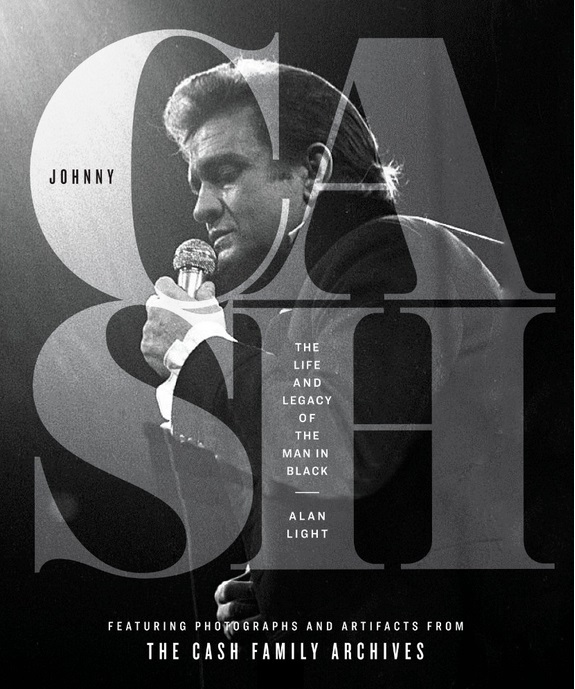 New Collection of Stories and Pictures
Gives Full View of Johnny Cash
There seems to be

no end to the flood of books about Johnny Cash. Perhaps for good reason, since the Man in Black left a few words unsung — some of those were captured on the recent album Forever Words — and his life often seemed cloaked in the darkness of the garments that earned him his nickname. Our fascination with Cash and his life even drives us to look into his cooking and eating habits, so just last month John Carter Cash compiled and published The Cash and Carter Family Cookbook: Recipes and Recollections from Johnny and June's Table (Thomas Nelson), which includes a great photo of Cash wearing shorts and June's apron at a backyard cookout.


Another new book on Cash just out is Alan Light's Johnny Cash: The Life and Legacy of the Man in Black (Smithsonian), and it's a gorgeous, lavishly illustrated biography of Cash that tells the singer's story through pictures and memorabilia as much as through Light's accompanying words. Combing through the Cash family archives, Light gathers over one hundred never-before-seen photographs, lyric sheets, posters, and handwritten notes to tell a vivid visual story of Cash's life and music.


GuitarVista Showcase I & II:
Gretsch Electric Guitar Showcase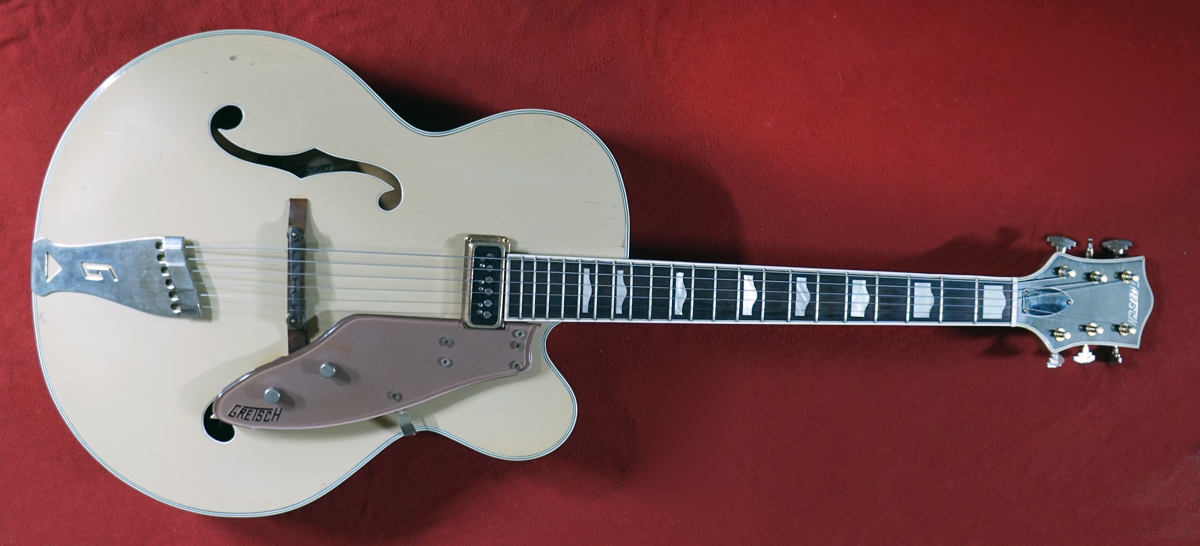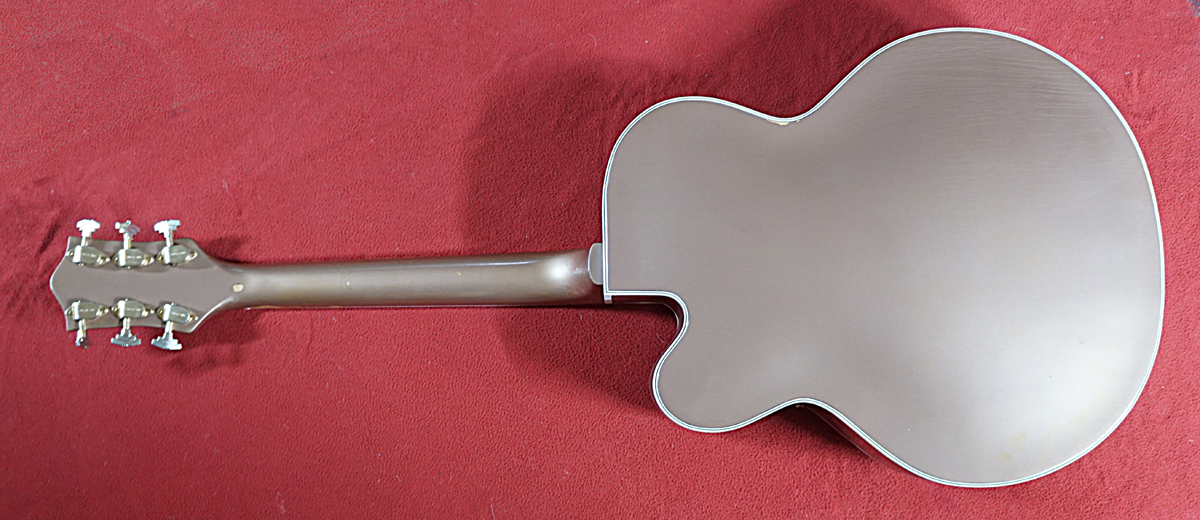 • This 1956 Gretsch Convertible (above) has a solid carved spruce top and a DeArmand p/u suspended in the body. Top color: Lotus Ivory; Back: Copper Mist. If I was into electrics, this would surely be on my bucket list! (Made in Brooklyn)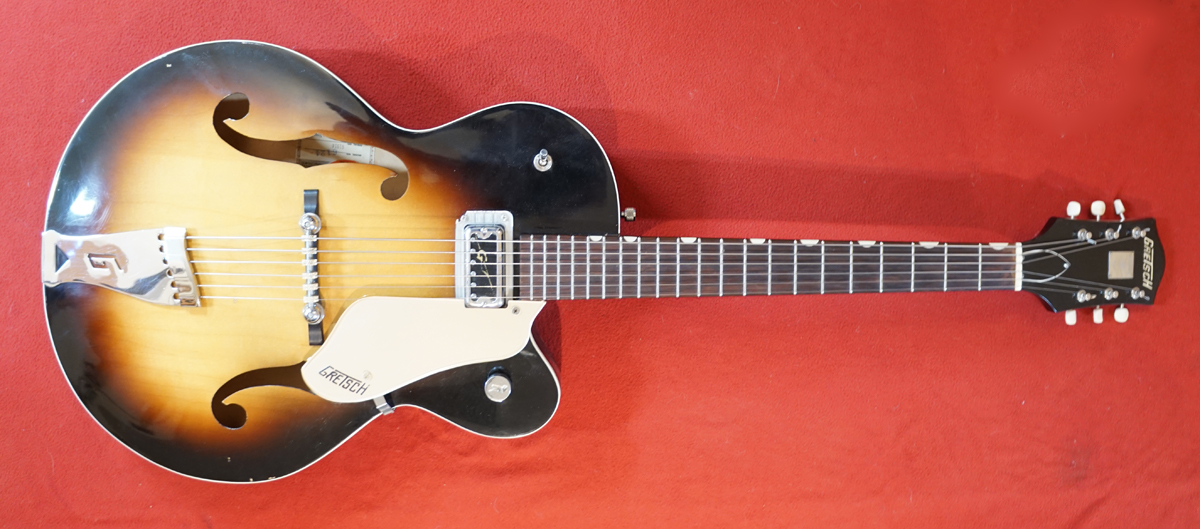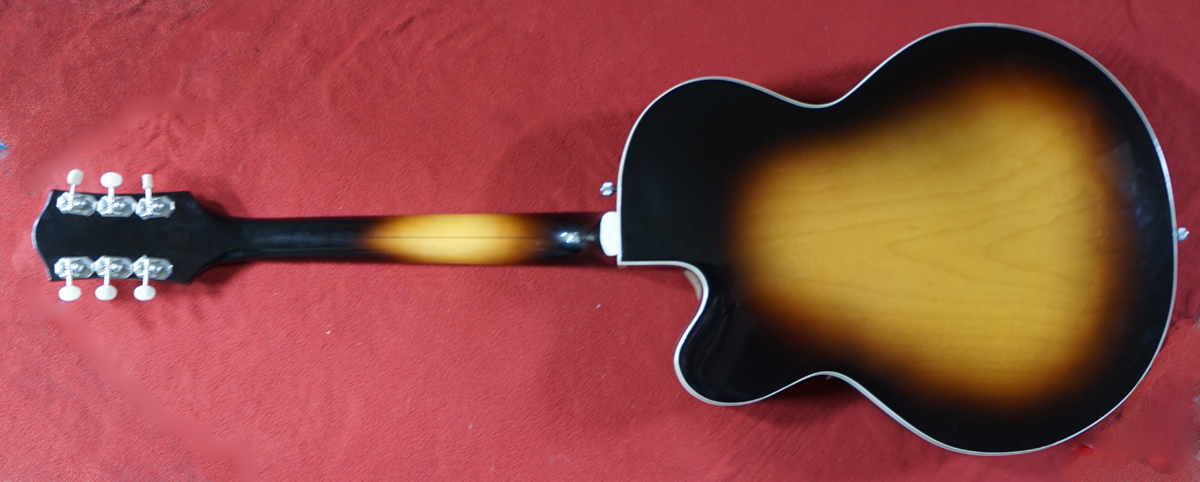 • The 1963 Gretsch Anniversary is a semi-hollow body, sun-burst electric guitar which features a Hi-Lo Tron p/u. This classic has great color and would be a great addition to anyone's collection!
To get the full impact of these two classics you will need to drop by and try 'em out!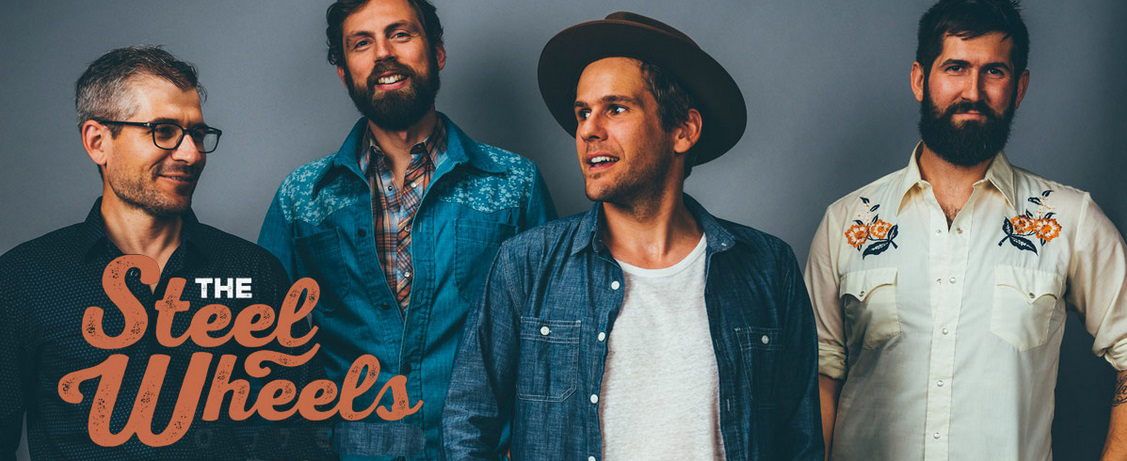 AMP Presents: Steel Wheels
at The Cooperage October 25, 2018

Hailing from the Blue Ridge Mountains of Virginia, The Steel Wheels are familiar with the traditions of folk music and how a string band is supposed to sound. In fact, they've been drawing on those steadfast traditions for more than a decade. Yet, their name also evokes a sense of forward motion, which is clearly reflected in their latest album, Wild As We Came Here.


The Steel Wheels recorded their album in rural Maine, where producer Sam Kassirer (Lake Street Dive, Josh Ritter) owns a recording studio inside a renovated farmhouse from the 18th century. All four band members—Trent Wagler (guitar, banjo), Eric Brubaker (fiddle), Brian Dickel (upright bass) and Jay Lapp (mandolin)—hunkered down for a week and a half to create Wild As We Came Here.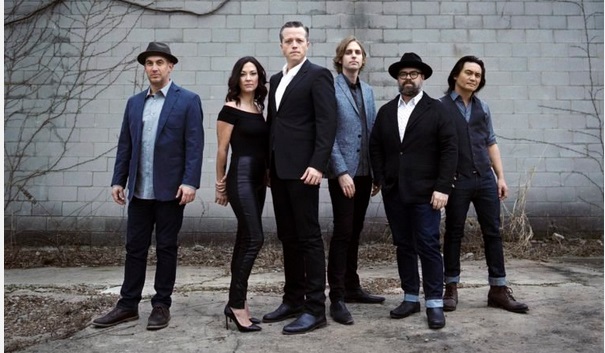 Jason Isbell and the 400 Unit: Live From The Ryman
Few would have predicted that when Jason Isbell left the Drive-By Truckers in 2007, both acts would continue to bigger successes separately than they had together. Isbell, in particular, has rather unexpectedly rocketed to fame, tapping into a rootsy, everyman singer-songwriter zeitgeist with numerous Americana Music & Awards nominations and wins.
But it's on stage where these songs come alive, something clear to Isbell who has released three other concert discs (one on vinyl only). Here he takes a well-earned victory lap, reprising songs from three previous studio sets; four each from Southeastern and Something More Than Free, with five from his latest The Nashville Sound. Rockers like "Super 8" and the opening "Hope The High Road" hit harder. Ballads such as the heartbreaking acoustic "Elephant" about a girlfriend with cancer, "Flagship" featuring Amanda Shires' mournful fiddle and "Cover Me Up" are infused with even more emotion. You can feel the crowd's energy in spontaneous cheers and applause during songs and even lyrics throughout. Isbell's five piece 400 Unit band has become a tough, tightly wound entity, while having wife Shires sit in on violin and vocals for these hometown Ryman gigs also helps the collegial vibe.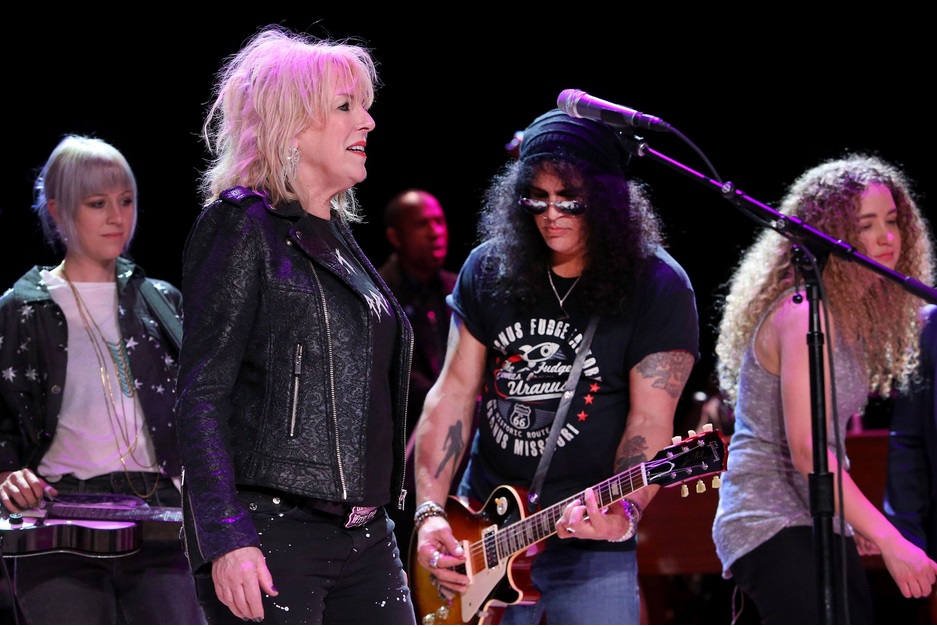 Slash and Lucinda Williams Make for Strange, Satisfying Bedfellows at Americana Benefit
Lucinda Williams, John Prine and Guns N' Roses guitarist Slash. Which one of these things is not like the other? Or how about Lee Ann Womack, Grateful Dead legend Bob Weir and comedian Marc Maron?
Those acts and others shared the bill at this weekend's Across the Great Divide charity concert in Los Angeles. The show — staged by philanthropic-minded event producers Upperwest Music Group, and benefitting the Americana Music Association and the Blues Foundation — was a powerhouse revue of Americana usual suspects and strange-bedfellow collaborative performances, as backed by a house band led by Conan musical director and guitarist extraordinaire Jimmy Vivino.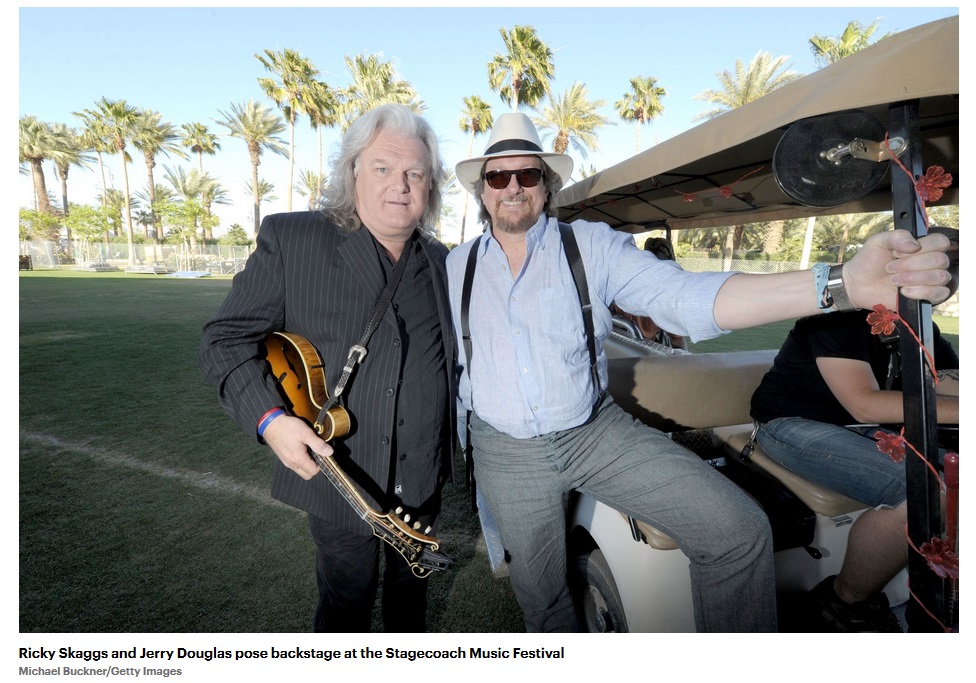 Bluegrass Music's Civil War: Why New and
Heritage Acts Don't See String to String
As fans and musicians convene in Raleigh, North Carolina, this week for the annual World of Bluegrass gathering, they bring with them loads of talent, an unparalleled passion for the music and definite opinions on the ever evolving sound of bluegrass. A truly American artform, bluegrass music today encompasses everything from the jamgrass of Yonder Mountain String Band to the traditional sound of Del McCoury to the more eclectic flavor of Trampled by Turtles.


"W

e support all shades of bluegrass," says Nancy Cardwell, executive director of the International Bluegrass Music Assn. (IBMA). "There's a lot of growth happening with old-time string bands like Old Crow Medicine Show and the Carolina Chocolate Drops…and there's a lot of jamgrass bands like Yonder Mountain String Band, the Infamous Stringdusters and Town Mountain doing original music. People are influenced by so many things today. It all comes out in their music. We

are what we eat. Our music is what we hear. We have a 'big tent' approach to all of that. We feel like if we support all spectrums of the music, then that will help the industry grow. It will help get that music out to wider audiences."



For The Stringer readers only! Buy one BuskerBag at the regular price of $45 and get one free. Two for the price of one, including free shipping in the continental U.S.
How's that for a Fall Sale!