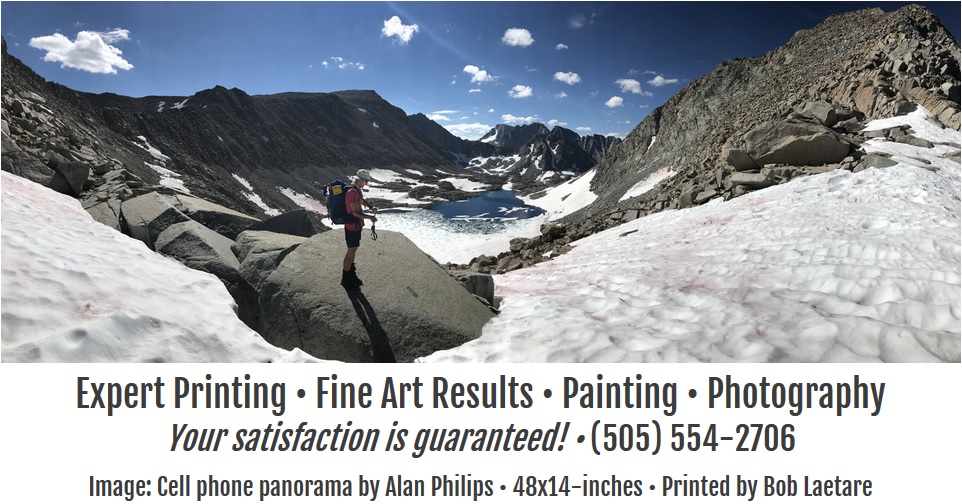 With just a little more than a couple of weeks left in 2018, as with the passing of most years, we wonder where it went?

Most of us begin the new year either thinking/writing/texting/shouting about what we accomplished in that passing period of last year. My feeling is last year was last year. Whatever I was successful doing is still around. What didn't work isn't. Get the point?
Don't dwell on the negatives. Grab those positives and be thankful for them. You earned them. They're yours! Don't give them away next year; build on them.
• At The Gallery, Sarah Anderson and Ann Hart Marquis continue with their spectacular exhibit, "Vantage Points," until December 22, 2018. Many sales were made at the opening, so if you had a favorite, you better not wait to add it to your collection! Gallery hours are Tue-Sat 10am-4pm (Sat-2pm). See the card at the end of this newsletter for additional information. There is some talk that one or both of the artists will be at The Gallery on the closing date. More later...


• If you would like to give the gift of a print, be sure to contact Bob as soon as you can. We all know the art will look better as a print on the wall, than as an image on a computer monitor. It really will!


• Bob and I are making plans for a fantastic photo contest involving cell phones. Stay tuned for additional information, coming in January. Did I also say something about a "Day of the Dead" exhibit in January. Hmnmnmh!


• As you can see by the card at the top of the news section, one of our Artistic Image Group members is releasing a 2019 Puppy Calendar. How great is that? Way to go, Allen!


• I have a couple of workshops coming up in January, with only a couple spaces left in each each one. You can find out more at: timandersonstudio.com.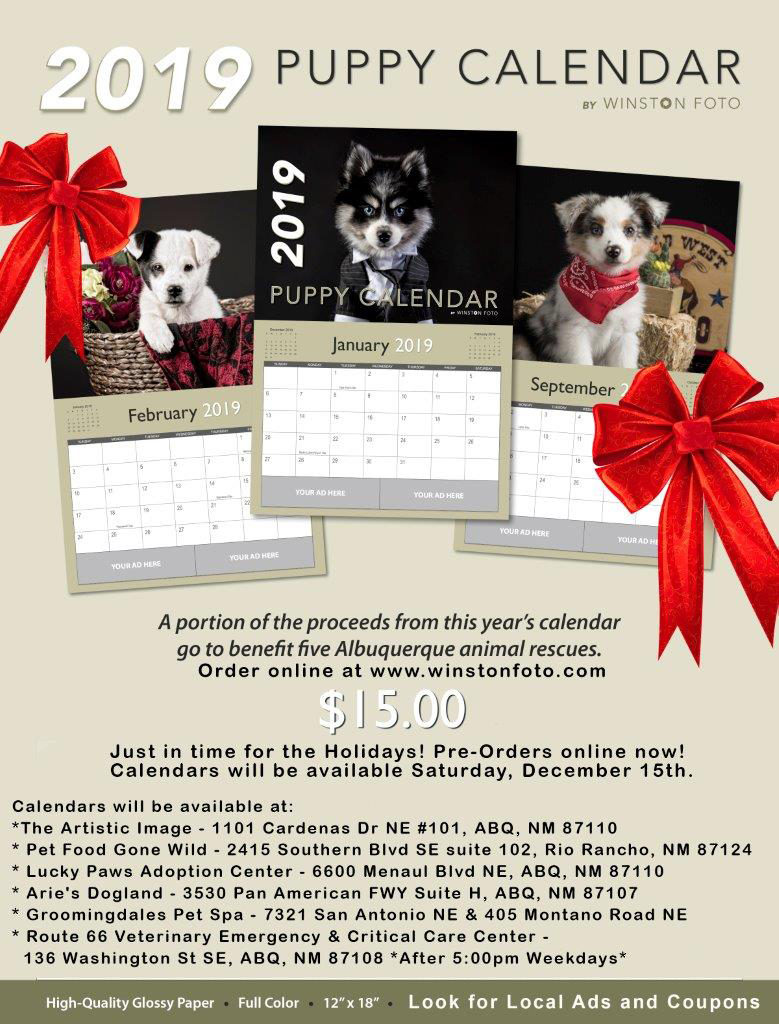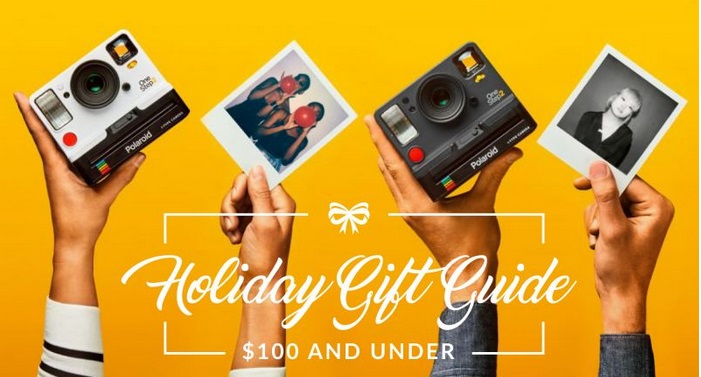 The Holiday Gift Guide For Photographers:
$100 & Under
Oh what a wonderful time of year with all the holiday trimmings; "Presents, a tree, decorations, agents sliding down the chimney…". whether there's a photographer in your life or it's you you're shopping for, the world of photography is littered with a litany of options to the point of being overwhelming. But that's why we're here – to sort the wheat from the chaff for you.


We've had a year to look at, test, play with, and ponder about many of the best (and worst) photography products available, and we've filtered them all through our collective experience to make the holidays just that little bit easier, better, and more successful by bringing you the best photography gifts regardless of your budget.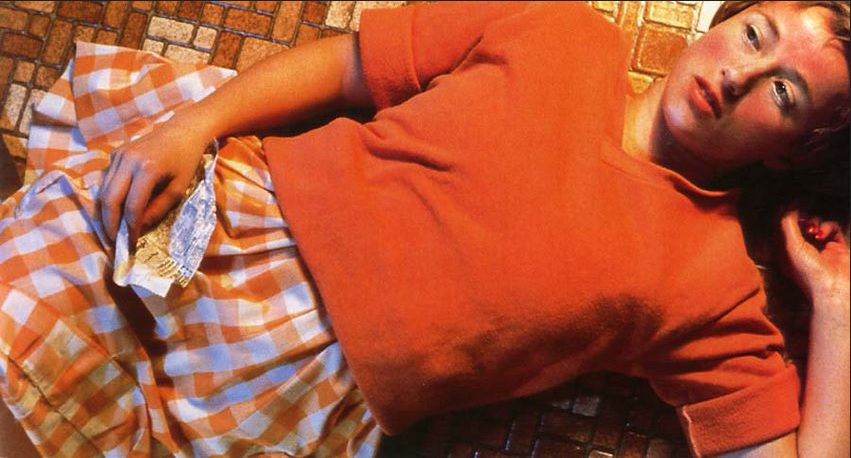 Top 20 Most Expensive Photos of All Time
If a picture's worth a thousand words, these photographs may as well be War and Peace.


While most of us are fretting over a selfie hitting the double digits in Instagram Likes, these photographers are making millions from their visionary, creative, breathtaking and revealing images.


Combined, the top ten most expensive photographs have a value of $31.5 million — with Australian photographer Peter Lik, unexpectedly, shattering world records by earning a cool $6.5 million for "Phantom," a black-and-white shot taken in Antelope Canyon, Arizona.


Take a look at the most expensive photographs of all time, and then flip through your phone's photo album. You never know if that beach panorama could make you an overnight baller.


Examples:
• Peter Lik "One"
• Andreas Gursky "Kuwait, Stock Exchange II"
• Thomas Struth "Pantheon, Rome"
• Edward Weston "Nautilus" (1927)
• Richard Avedon "Dovima with Elephants"
• Cindy Sherman "Untitled #96 (pictured)
Full frame, crop sensor, DSLR, mirrorless, Canon, Sony, Nikon. There has never been a time where so many camera options were available to consumers. Not only are there an abundance of brands, features, and options, there is also the blistering pace at which camera manufacturers refresh their camera line-ups. This adds to the dizzying decisions photographers face when deciding whether or not to purchase a new camera.


It's easy to get caught up in the glitz and glamour of a recently refreshed version of our favorite camera setup. But in many cases, a solid reason to upgrade is absent outside of just wanting the "latest and greatest" version. I've personally fallen into this trap more times than I care to admit. I've learned that, before I rush out and make an impulsive decision, I must take my time and do my research in order to evaluate the true case for making a camera change.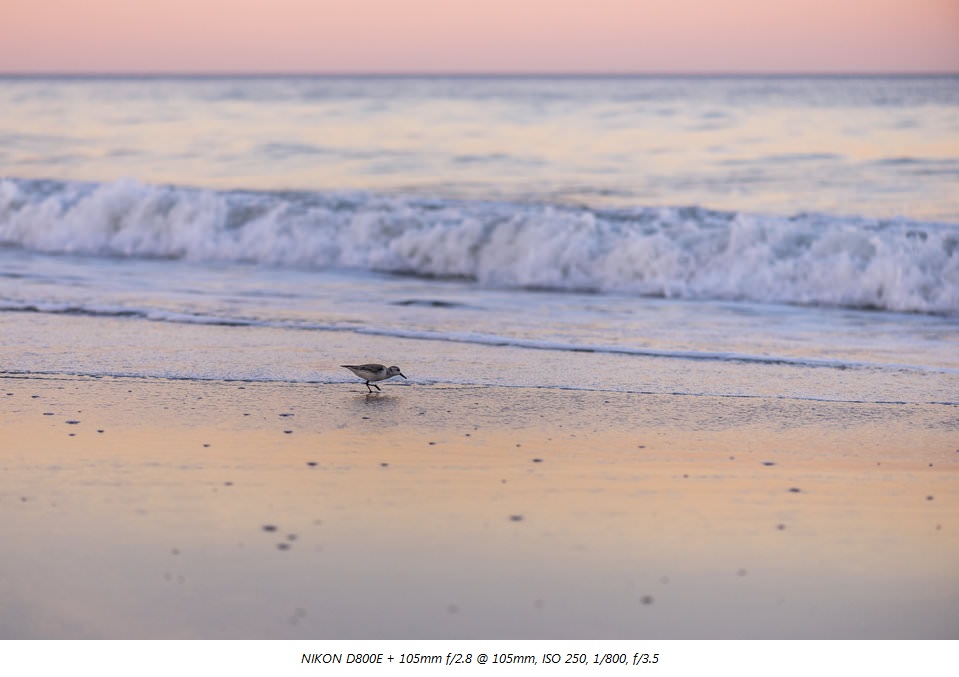 The 10 Elements of Composition in Photography
Sometimes, it helps to take a step back from broader discussions on creativity to look at the truly fundamental elements of composition. Although there are countless elements of composition in art as a whole, this article covers the ten most important that are specific to photography – critical parts of nearly every photo you take. They're divided into two main categories: objects, and their relationships. These are nothing less than the building blocks of creativity.


The first six elements of composition are simply different types of objects you may find in a photo, ranging from simple to complex. These elements do not depend on anything else in a photo, or upon the borders of your composition itself. Every object in your photograph exhibits these characteristics to a degree, sometimes obviously and sometimes hidden.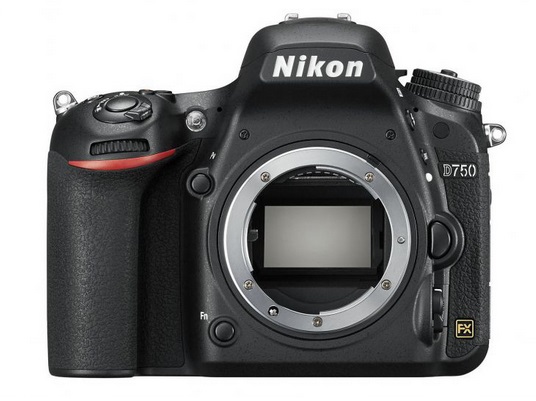 Nikon D760: huge hint reveals
new camera set for 2019 launch
The Nikon D750 is one of the best full-frame DSLRs around so even the merest hint that it is about to get superseded raises the excitement levels. And that's exactly what's happened: rumors are ramping up that we will see the Nikon D760 in 2019.
The Nikon D750 is some four years old now. Yes, it's great at low-light performance and has been resolutely praised for its versatility but in camera years its wrinkles are starting to show.


While official specs are yet to be revealed, the folks at Nikon Rumors reckon that the Nikon D760 will have 4K shooting capabilities, the ISO button is set to shift closer to the shutter release, we should also see an improved AF system and IQ at high ISO.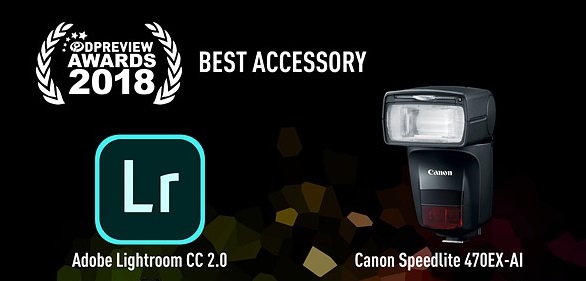 Our favorite gear, rewarded: DPReview Awards 2018
This year was a busy one for DPReview and the camera industry as a whole. 2018 saw the launch of two new full frame mirrorless systems from Canon and Nikon, a brace of excellent lenses, and the development announcement of even more goodies due to be released in early 2019.


With so many great products to choose from, there's never been a better time to be a photo enthusiast, but the amount of gear out there can be overwhelming.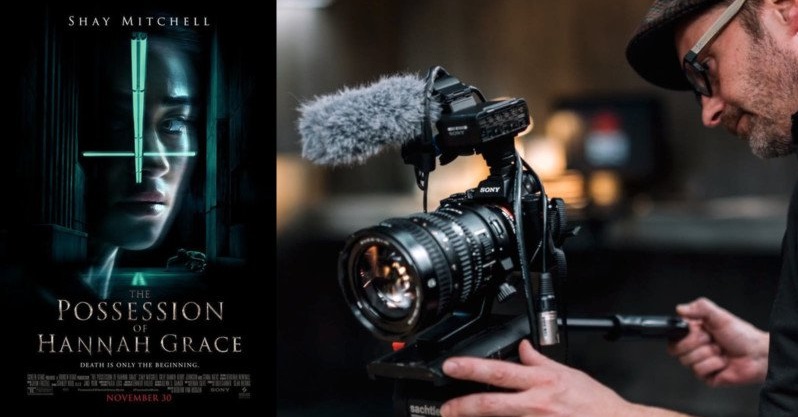 This is the First Hollywood Movie Shot on a
Full-Frame Mirrorless Camera
"The Possession Of Hannah Grace" is a new Hollywood thriller that hit theaters at the end of November 2018. What most theatergoers won't know is that it's the first Hollywood feature film shot start-to-finish on a full-frame mirrorless camera, the Sony a7S II.


Executive producer Glenn S. Gainor had been looking for gear combinations that would allow the crew to "lend power and scale" to images shot on a tight production schedule. He settled on using the Sony a7S II — which currently costs just $2,200 for the camera body — and large format Vantage Hawk 65 Anamorphic lenses.
35 Awesome Examples of Night Photography
Shooting at night can be a roller-coaster ride of emotions. You can start off tired, but quickly feel energetic if your shots are going well. On the flip side, if you're not getting the shots you want, you can quickly move from excitement to frustration.
This is especially true if you're not used to photographing at night. Besides the technical challenge of having limited light, you have to fight your desire to go back home. If it's cold outside, this desire can be doubly strong.


It's like waking up early or going out in bad weather for the sake of photography. You want the results to be great immediately to prove that the shoot is worthwhile. It's okay to feel tired or uncomfortable, as long as you're getting nice shots.
Unfortunately, getting nice shots takes experience, and you can only get that experience through failure. Sometimes, you have to go out and feel frustrated in order to learn. Then, the next time, you'll go out better prepared to get the shots you want.