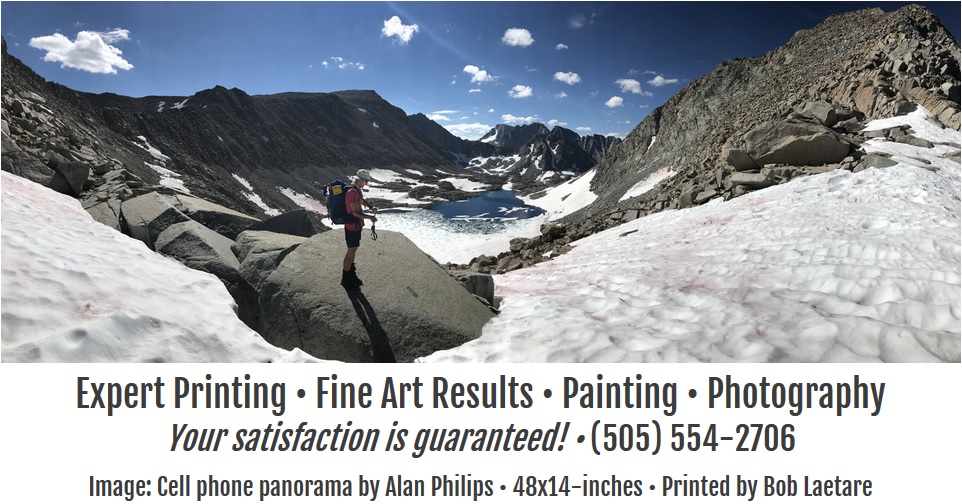 Now that we are being (for the most part) held captive by the very chilly weather, it's time to give some thought to having your own show in The Gallery. Al Toepfer was able to donate $1,000 to the Roadrunner Food Bank as a result of his successful run in the gallery during the early part of February. We have had a few painters exhibited as well as photographers, who each reported good sales.


To that end, be sure to check with either Bob or I (Tim) to talk about having a show in The Gallery @Artistic Image. It is very easy to do. You can also do a group show with a couple of your photo-friends. Let us know and we would love to work with you for the best results possible.


• Coming up so far in The Gallery is the The New Mexico Artistic Nude Photography Show (March), Savena Romero (June), Tim Anderson & Friends (TBD), The Artistic Image Group (TBD). Also, very shortly, Tim and Pat Berrett will be announcing a new exhibit! You can find out more information for the shows scheduled, here.


• Some new images have been added to Steven Donahue's Legacy site, along with a new link to the Art Institute of Chicago's Archives. So far three institutions have received Steve's photographic contributions of Albuquerque, Chicago, and Detroit. (stevendonahuephoto.com/).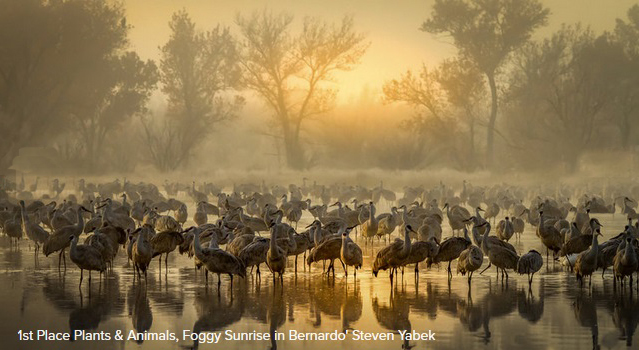 New Mexico Magazine Photography Contest Finalists at Tularosa Basin Gallery of Photography
At the end of January, I (Bob) had the pleasure to attend the opening of the New Mexico magazine photo contest winner's show. It is in the Tularosa Basin Gallery of Photography in Carrizozo, New Mexico. This is the fourth year that The Artistic Image has printed all of the winners for this show. There were more 2,000 images submitted and these were the judge's choices for winners.


These were the best group of winners over the past four years, and if you are looking for a place to visit on a day trip, Carrizozo could be an enjoyable destination. The gallery also has works from more than 30 other photographers on display.


While you are in Carrizozo, you should also visit the 409 Gallery across the street where there are quite a few very interesting pieces offered. It is also a good place to see several of the famous Carrizozo burrows. They are on the street as well as on several roof tops.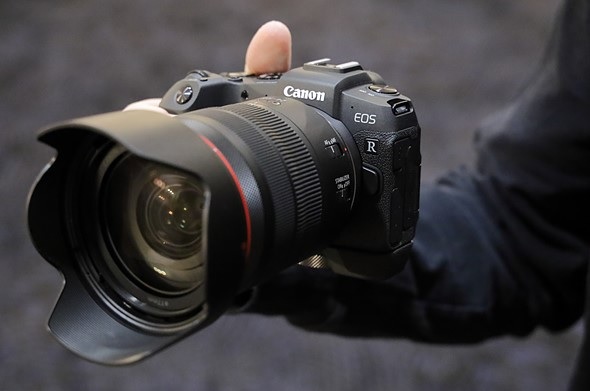 Hands-on with the Canon EOS RP
The Canon EOS RP is the entry-level body in Canon's full frame range of mirrorless cameras. Its launch price of $1299 is the lowest of any digital full frame camera, a whole $400 below the initial cost of the first Sony a7.


It's overtly aimed at upgraders from smaller-sensor cameras and first-time buyers of ILCs. To this end, the camera has the approachable user interface from Canon's recent Rebel and EOS M models, but also offers two well-placed control dials for quick operation as you grow into the camera.
The Way We Take Photos Has Changed, But What Ansel Adams Brought To The Craft Hasn't
Leaning close into Ansel Adams' photograph "Canyon de Chelly National Monument," created in 1942, I saw the fine dark outline of a tree, far away, down by the river. It was so clear, and so sharp, I felt like I could reach out my hand and gently lift it from the valley floor.


I've been making images professionally almost all of my adult life, and like so many of us today, I have a camera in my pocket at all times, and I document life as I go. Making pictures is easy these days. But it wasn't always that way, and as I walked from print to print through the Museum of Fine Arts' "Ansel Adams In Our Time" exhibition, I could feel the excitement of a very different era of photography pulling me along, my heart in my throat. It took me back to my days of black and white photography, pushing film into cameras, bathing it in developer, printing on glossy paper in the red light of a darkroom, and letting the soft illumination of an enlarger play through my fingers as I struggled to get the print I wanted.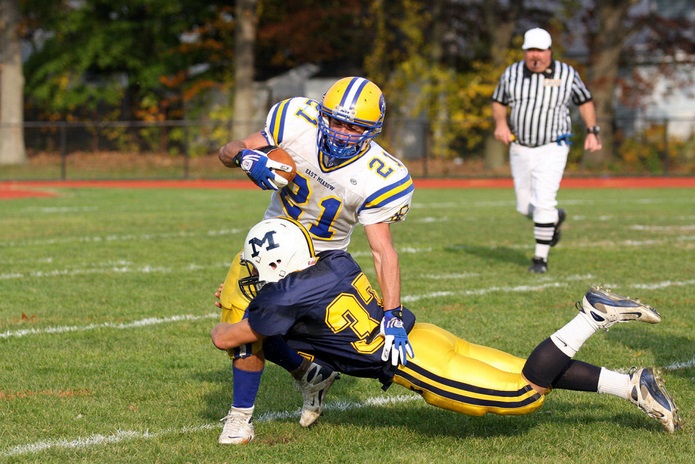 7 Tricks for Sport and High-Speed Action Photography
Photographing subjects in action is one of the most challenging but rewarding aspects of photography. With little time to think, and no room for error, it's easy to be overwhelmed by situations such as the ones you encounter when doing sports photography, wildlife photography, and similar niches with high-speed subjects.
There are seven tricks however, that everyone can use to improve their percentage of 'keepers' right away.
1. Focus Tips
Most DSLR cameras feature continuous focusing, also known as AI Servo or Continuous AF. These modes will allow you to track moving subjects. Keep your centre focusing point on the subject with your shutter held halfway down. As you follow the subject through your viewfinder, the camera will automatically adjust the focus as it gets closer.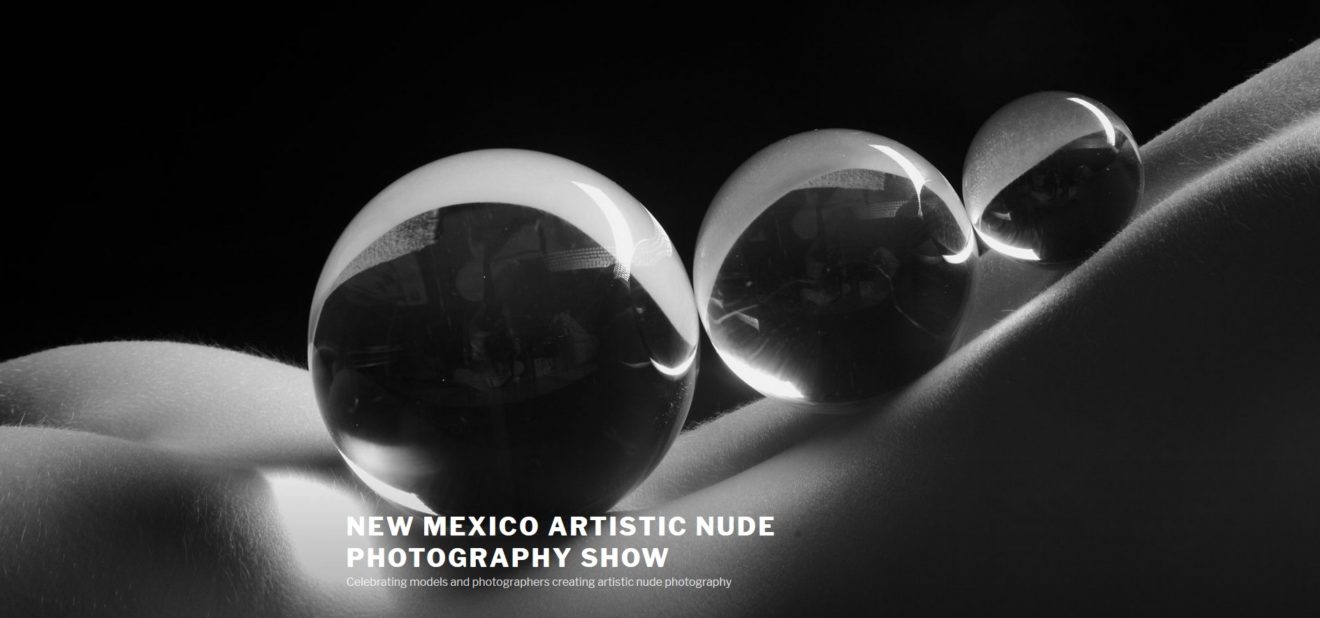 New Mexico Artistic Nude Photography Show 2019
set for March at The Gallery @The Artistic Image
This year's edition of the New Mexico Artistic Nude Photography Show is looking to be better than ever. As more New Mexico photographers enter the show each year, quantity is much higher and quality is even better. Final details are still being worked out, but when they are you will be the first to know.


The nude has been a part of human artwork as long as there have been humans. Because of our society's views on nudity, rarely do people have an opportunity to view well-done artistic nude photos. We are out to change that in our part of the world.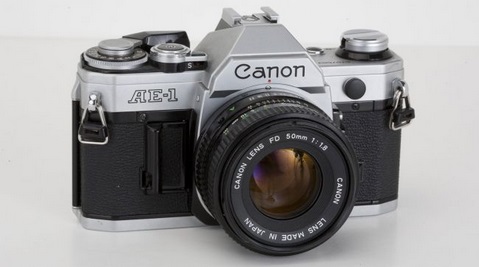 Best Film Cameras in 2019
I spent last month photographing Venice, then London briefly, with the Leica Q—a beautiful full-frame mirrorless camera with a fixed 28mm lens. It's brilliant; one of my favourite cameras, ever. The sharpness of the lens is astonishing, as are the tonal qualities, the contrast, and the speed of focus. It's gorgeous. The photographs it makes are amazing, too. And if you're asking me if you should upgrade in 2019, the answer is yes! Absolutely! But it's not what you think. Keep reading.


For years I've been telling anyone who would listen that it's not about the gear. And for years some of you have nodded knowingly, while others have pushed back telling me it was easy for me to say; after all, I already had a bag full of gear. But isn't it exactly the guy with the bag full of gear that you should trust when he tells you it's really not the gear that matters? The one who says, yes, the gear has its place, but it's not the thing that will stand between you and the photographs, and I should know because I've tried it all?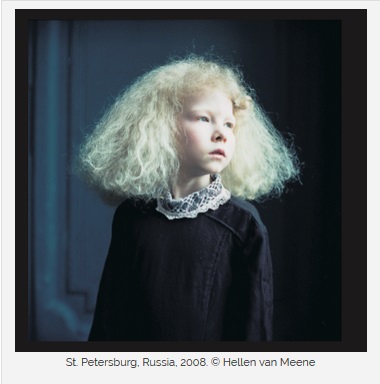 A Great Read: "Photographers On Photography"
Let's consider the visionaries, the groundbreakers, the original thinkers – those influential figures from past and present who pushed photography forward and continue to do so today. How did they – how do they – approach their craft and what matters most?


Here we have a selection of quotations, photographs and interviews that offer telling insights into the minds of masters. Serving as brief introductions to the big ideas, these collective viewpoints form a thought-provoking photography primer that will enrich your understanding of the medium you love.


Expect different opinions ranging from the personal to the practical, the esoteric to the enlightening. These varied voices come from all genres and eras and include reflections on contemporary concerns, as well as some timeless statements from the old masters.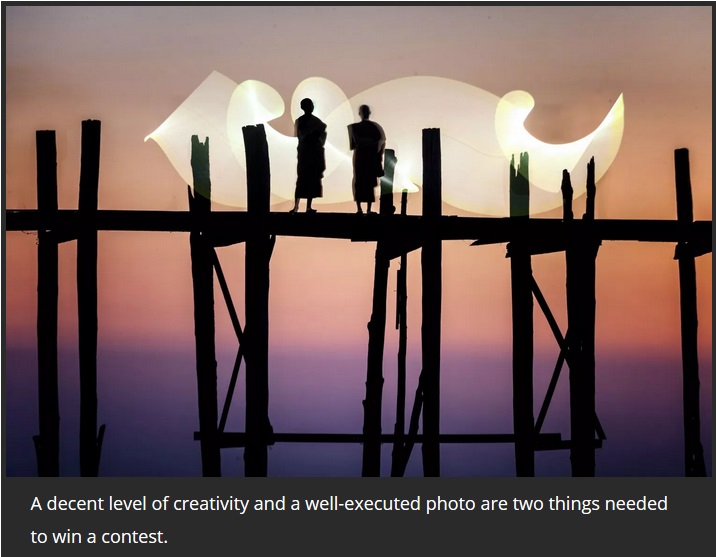 8 Great Reasons to Enter a Photo Contest
Do you want to take your photography to the next level? Are you look for a focus to your work? There are many ways to achieve those aims in photography. One of the best ways is to enter a photo contest. That competitive edge is a really good way of driving your photography on by that extra few percent. In this article, you'll discover some great reasons to enter a contest. Then you'll find out some great contests to enter, and some of the potential pitfalls that some contests present.


1. A photo contest gives you direction

2. Pushes you out of your comfort zone

3. Focuses your mind on being perfect

4. Is a great way to gain exposure

How to Clean & Maintain Your Inkjet Printer
Inkjet printers may look like little plastic boxes with some electronics crammed inside, but they are actually very sophisticated pieces of hardware. Witness the print head zipping back and forth while spraying drops of ink the size of a red blood cell and hitting the mark with that drop thousands of times a second. Get the idea? Printers need care and should be taken care of to get consistent print quality, paper feed, and longer print life.