• Welcome Susan, Mitchell, and Joe to The Stringer! Thanks for signing up at GuitarVista.
The Holiday season is behind us and we are getting settled into our very cold winter. It is also the time to venture out to your favorite venue to experience live music. The AMP Series is a good place to start as well as Southwest Roots Music. There is much to see and experience and now is the time to get out and get down!


Since Stan's return from Winter NAMM (pictured: Chris Fleming/

Bourgeois Guitars)

, he is stocking up with some incredible new instruments, along with an already hard-to-match inventory of great used guitars and amps.


This just in... As I had finished photographing the instruments for this issue of The Stringer, Stan detained me just enough to let me know that all new Guild acoustic guitars are on sale for 10% off for the next 30 days!
We hope you enjoy this issue and will share it with all your friends... pass it on!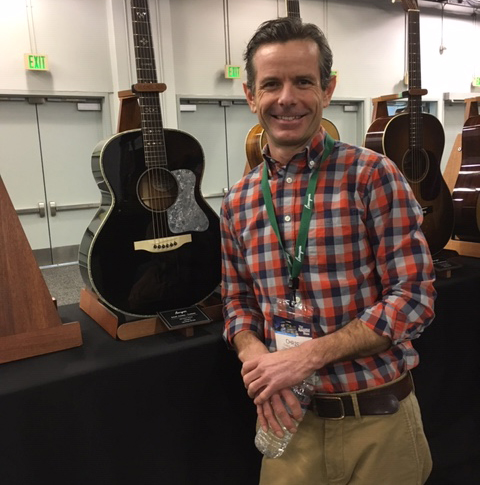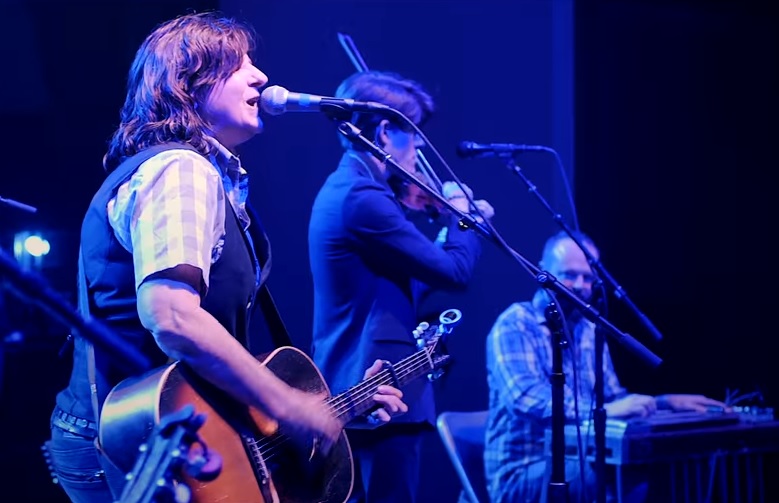 Amy Ray (Indigo Girls) at

The Bridge (Inside at Santa Fe Brewing Company), Santa Fe



For over 30 years, Amy Ray has been renowned as one half of the Grammy-award winning folk duo Indigo Girls. She is also a community activist and has had an indie label, Daemon Records, since 1989. With her debut solo album, Stag (2001), Ray turned in her acoustic for an electric and delivered a critically acclaimed album that showed her love of punk and rock. Since then, she has released five more solo rock albums: Prom, Didn't It Feel Kinder, Live from Knoxville, Lung of Love, and MVP Live.


Amy Ray and her band's new country album, Holler, was released in September 2018. It was recorded live to tape at her mainstay Echo Mountain Studio in Asheville, NC, with the added power and swagger of horns and strings that harken back to the country music of the late 60s. (2/27/2019)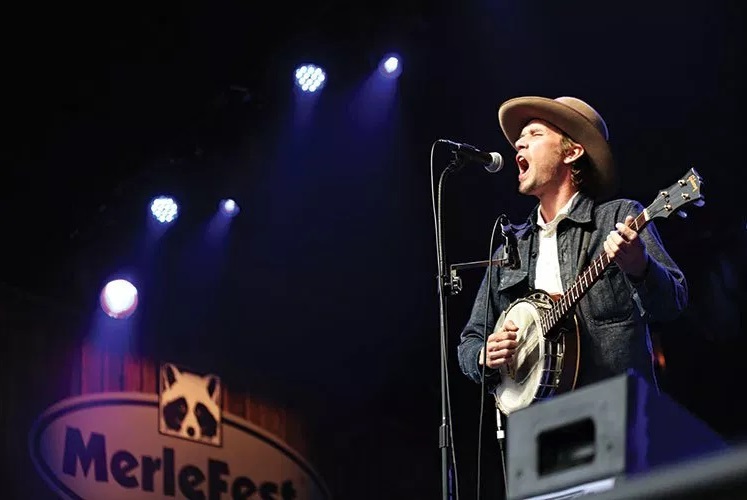 Bucket List: Ten Music Festivals
You Must Attend At Least Once
Spoiler alert:

You'll never get out of this world alive. Neither will I. Neither did Hank Williams, whose posthumous No. 1 hit of 1952 delivered the bad news straight up: "No matter how I struggle and strive…," well, you

know the rest. So, before you kick the bucket, here are 10 music festivals you must attend at least once.


• Farm Aid,
Raleigh, North Carolina
• Hardly Strictly Bluegrass, San Francisco, California
• Merlefest, Wilkesboro, North Carolina (pictured: Willie Watson, Merelfest, 2015)

• 3 Sisters Bluegrass, Music Festival, Chattanooga, Tennessee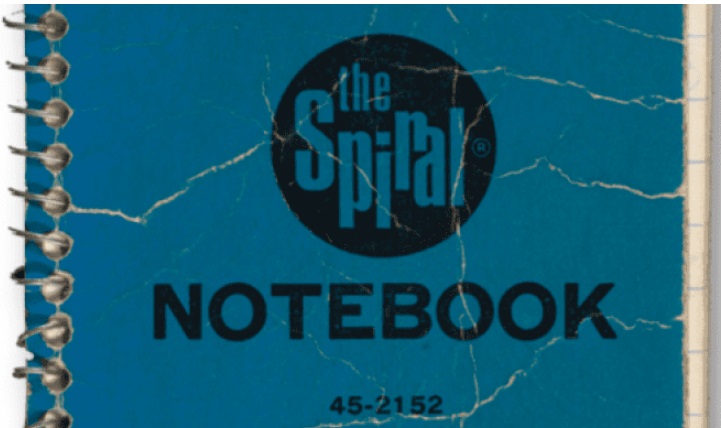 Bob Dylan's Three "Blood On The Tracks" Notebooks: Not Just Red
For decades, fans of Bob Dylan have known about "The Red Notebook," in which he drafted the songs for his 1975 album Blood On The Tracks. Seventeen years ago, Marc Jacobson in Rolling Stonecalled The Red Notebook "the Maltese Falcon of Dylanology, the stuff dreams and nightmares were made of." Clinton Heylin discussed it in his revised Dylan biography Behind the Shades Revisited (2001), specifying a spiral notebook in which 17 songs were written during the summer of 1974. Sean Wilentz amplified on this in Bob Dylan In America(2008): "That summer of 1974, working mainly in a house around back on a farm he had purchased in Minnesota along the Crow River … Dylan pored over a small red notebook, writing lyrics for a new album that would capture the wounds, scars, and sorrowed wisdom of love."


In The Dylanologists: Adventures in the Land of Bob (2014), David Kinney tells the story of a fan named Michelle Engert who was permitted to read and transcribe The Red Notebook in 1994, before collector George Hecksher housed it in the J.P. Morgan Library and Museum in New York City.


GuitarVista Showcase
A Stunning Classical & Hard to Put Down Ukes!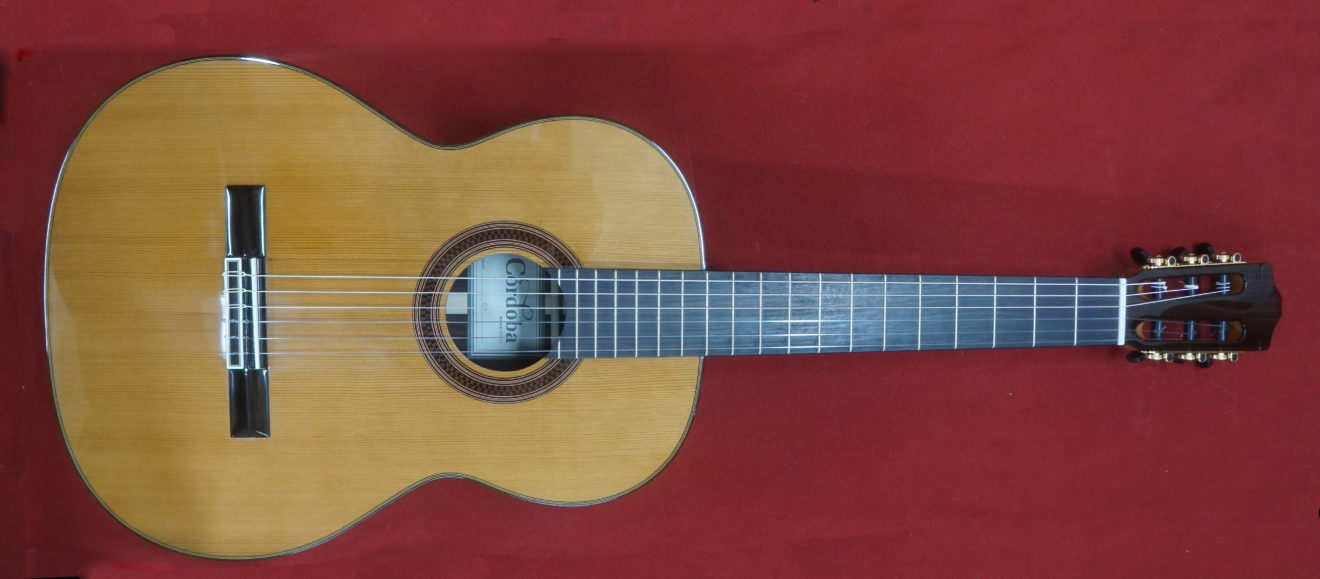 • Above is a sweet new Cordoba C-7 Classical Guitar. It is full-size, with a cedar top and rosewood (East Indies) back and sides. Gig bag included. This one is right out of the box, and ready for you to take it home!

• The new Farida Ukeleles (below) are light as a feather and brand new and ready for you to take home!
Top: Farida KTC-2NC Concert Uke
Middle: Farida KAS-5NC Soprano Uke
Bottom: Farida KKC-6NC Concert Uke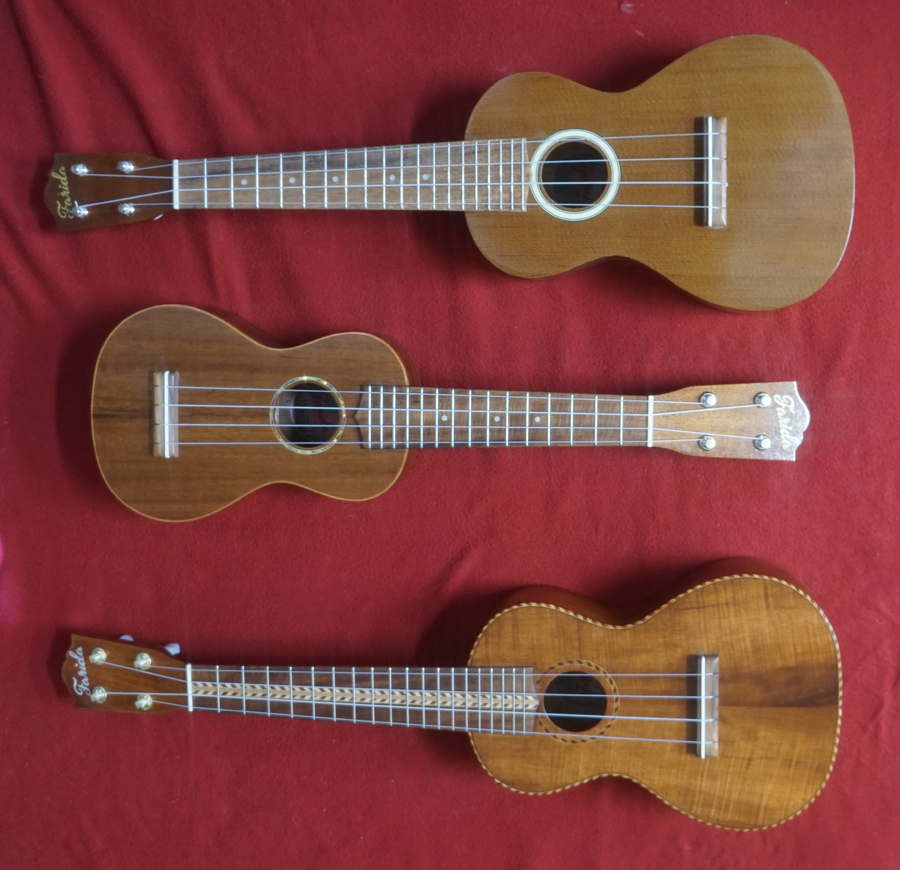 The Alternate Root: A Newer Voice
in Americana and Roots Music
The Alternate Root began when three music business veterans, Bill Hurley, Fred
Boenig
, and Danny McCloskey, saw a need for Roots music to have the same advantages as the industry gave to Pop acts in the Top40 marketpl
ace. The beginnings were in 2007
, when Americana music was starting to push open the doors to the traditional music industry. The Alternate Root set its sights online, giving a web presence to the organic forms of acoustic and electric music found in American Roots genres such as Bluegrass, Soul, Folk, Blues,
Rock'n'Roll
,
Zydeco,
Jazz,
Rockabilly, Classic Country
, World Music
as well as many more niche styles and all of the hybrids from the merging and blending of the sounds.
We introduced the Roots community to the teams behind the bands, giving print space to producers, labels, publicists, songwriters, venues, and tour promoters.
The plan was to lev
el the playing field, putting all
artists
on the same field no matter their time together, their catalog, or popularity. Every album was heard for its own merit. There were artists that the Roots community cherished who The Alternate Root made it
s
core as well as new music from bands just beginning to record who we championed. We wrote about the music, we created players to listen and captured live performance on video.
Bill Hurley and Fred
Boenig
were behind the cameras, Danny McCloskey booking artists to film. We would spend three to four days filming non-stop, introducing ourselves to the community, writing and filming artists that deserved a bigger platform for their work.

American Songwriting Awards 2019 is Open
"I was a different person before I started to write. When I realized I could be a songwriter and that people would listen – that was when I started feeling good in my life." - Gwen Stefani
Bring The World Fire. True songwriters desire nothing more than to bring their music to the world. Cutting through the noise, however, and reaching an audience - much less receiving a studio contract - can be daunting regardless of one's talent.


The American Songwriting Awards is an international, elite-class songwriting competition open to unknowns and working artists who want to be heard, recognized, and rewarded for their songwriting talent. This high-profile annual contest brings together top music industry producers, artists, and songwriters to discover and promote new talent in a format that focuses solely on their ability to write great songs.
Our awards contest is a beacon for music industry professionals and an amazing celebration of talent, creativity and, of course, music. The official Call for Entries for the American Songwriting Awards is now open.
The American Songwriting Awards stands with the most prominent competitions of its kind, presenting prize packages and career opportunities nearly unrivaled in other songwriting contests. Prizes include introductions, product packages from our sponsors, and exposure to an international audience. In all, winners and contestants receive the prestige, praise and attention rising songwriters need to create careers in the highly competitive music industry.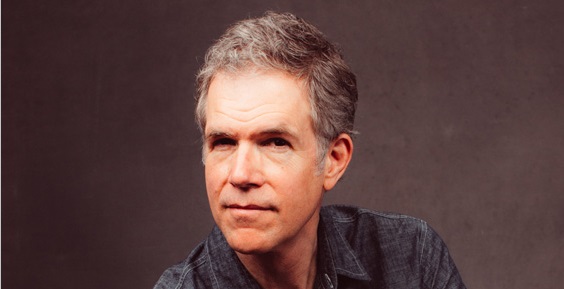 What is The Nashville Number System?
I have recently been asked to address the issue of the number system, or as it's sometimes called, "The Nashville Number System" (note that in Knoxville, it's always referred to as "The Knoxville Number System").


I was a little reluctant to deal with this subject because it brings back some painful memories of trying to remember what a "3" chord is in the key of B flat, so I could cue the bass player, who not only didn't know the number system, but who also apparently had never heard Old Home Place. It's harder to do than you think, when you're also trying to remember what happened after you "ran away to Charlottesville." By the time I had shouted out "D Flat!" I was already working in a sawmill and it was time for the chorus (with the bass player starting that chorus with a big sour D flat instead of an F).


The number system is something everyone needs to know. We who play bluegrass music need it more than people in other genres of music because of our heavy use of the capo.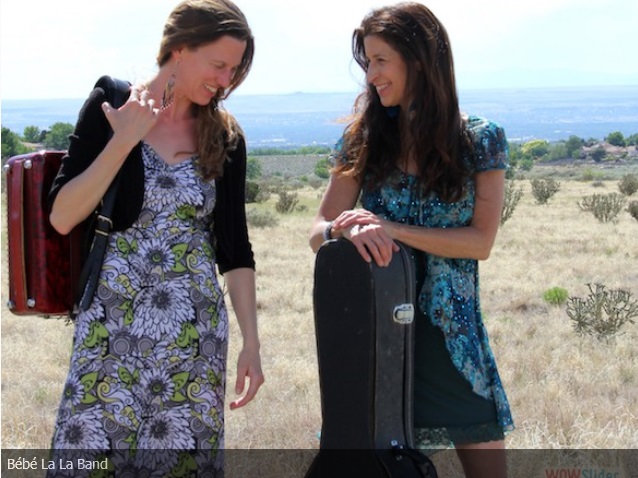 Albuquerque Folkfest: June 25, 2019 at New Location
The Albuquerque Folk Festival provides an opportunity for the public to experience and participate in folk music, song, dance, and storytelling through educational workshops, demonstrations and performances. Folk activities enhance community expression and the continuance of cultural traditions.


The Albuquerque Folk Festival is committed to the Folk Ethic. The Folk Ethic is focused on self-expression, community, friendship building, and social consciousness. It is non-commercial. It embraces acoustic music with the focus on open participation rather than virtuoso talent. Enjoyment is sought through personal involvement rather than fame through performances and recordings. Those who are skillful at an activity are willing to teach beginners, for they were once beginners themselves who learned from others willing to help without cost.