• Welcome Zoltan, Stephen, Ken, Jillian, David and Kevin to The Stringer! Thanks for signing up at GuitarVista.
How's spring doing for you, so far. This is the time when you pick up that 0-18, slide on out to the backyard, sit down on your favorite chair and excersize your fingers. Mornings are still a bit chilly, but the afternoons are great. Get out there! You know you want to...


Stan has a lot of new and used instruments (and accessories) that won't stretch your wallet too much, but will afford you many hours of pleasurable playing time. On my last visit I checked out the Martin wall (of course), which is a must!


He and I have been working on some plans for spring and summer events that will enable you to have some fun and even make a few bucks. All this is on the drawing board, but once things are decided you will be the first to know.


If any of you have any gigs planned within the next few months, let me know, here, and I will spread the word.
We hope you enjoy this issue and will share it with all your friends... pass it on!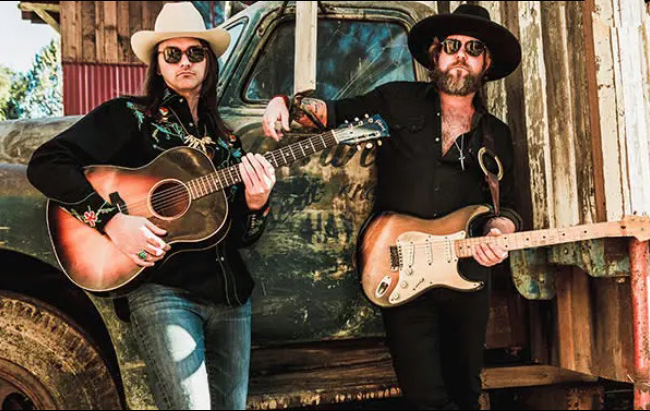 AMP PRESENTS: The Allman Betts Band

After a successful year touring as The Devon Allman Project with special guest Duane Betts, the sons of Gregg Allman and Dickey Betts have joined forces to form The Allman Betts Band. They will kick off 2019 with a new Allman Betts Band album and a worldwide tour that will feature new music, songs from their solo projects, and classic Allman Brothers and Gregg Allman tunes in honor of the 50th anniversary of The Allman Brothers Band.


The new album, slated for release in the spring of 2019, was recorded at the legendary Muscle Shoals Sound Studios and produced by Matt Ross-Spang (Jason Isbell, Margo Price, John Prine and Elvis Presley). Former Allman Brothers Band keyboardist and current Rolling Stones keyboardist Chuck Leveall and former Greg Allman Band Hammond B3 player Peter Levin both guested on the record.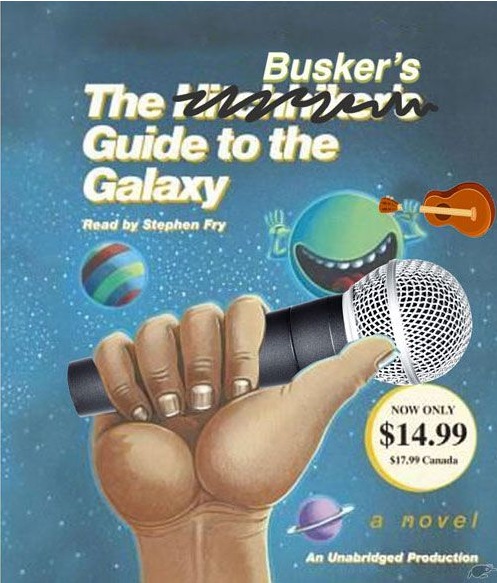 The Busker's Guide to the Galaxy
We are developing something that will help buskers all over the world. If they're trying to keep busking legal in their city, or looking for a new amp, or maybe they just want to show their friends/family how awesome busking is, this is where they'll come: The Busker's Guide to the Galaxy.


Put simply, the guide will be a crowdsourced website, where buskers will upload content that will help other buskers. For example, they could upload court documents of a case where the judge sided with a street performer. Or, they could upload an amp, which other street performers could then vote on, so buskers know what amps are busker-approved.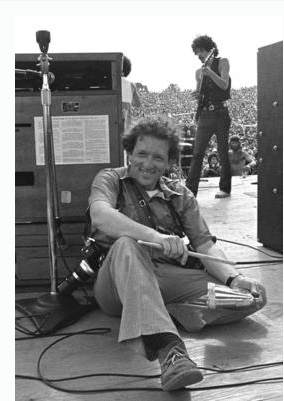 Baron Wolman – Making Magic
Join us for a special event with legendary photographer Baron Wolman, including a screening of Making Magic, a documentary on his life and work, and celebrating the release of a new book of his iconic photos of Jimi Hendrix.


Baron Wolman is best known for his work in the late 1960s for the music magazine Rolling Stone, becoming the magazine's first Chief Photographer from 1967 until late 1970. It was in San Francisco, in April, 1967, that Wolman, then 30, met a 21-year-old Cal Berkeley student and freelance writer named Jann Wenner. Wolman had been photographing rock bands and Wenner had plans to form a new kind of music periodical with San Francisco Chronicle music writer, Ralph Gleason. Wolman agreed to join the new periodical, Rolling Stone, and work for free. He also insisted on ownership of all the photos he took for Rolling Stone, giving the magazine unlimited use of the pictures.


Wolman began working for Rolling Stone from its first issue was published, and continued for another three years. Because of Wolman's virtually unlimited access to his subjects, his photographs of Janis Joplin, the Rolling Stones, Frank Zappa, the Who, Jimi Hendrix, Joan Baez, Iggy Pop, Pink Floyd, Bob Dylan, the Grateful Dead, Phil Spector, Jim Morrison, Ike & Tina Turner, Peter Rowan and other musicians were the graphic centerpieces of Rolling Stone's layout.


GuitarVista Showcase
Bourgeois does it again with its new 00-Coupe!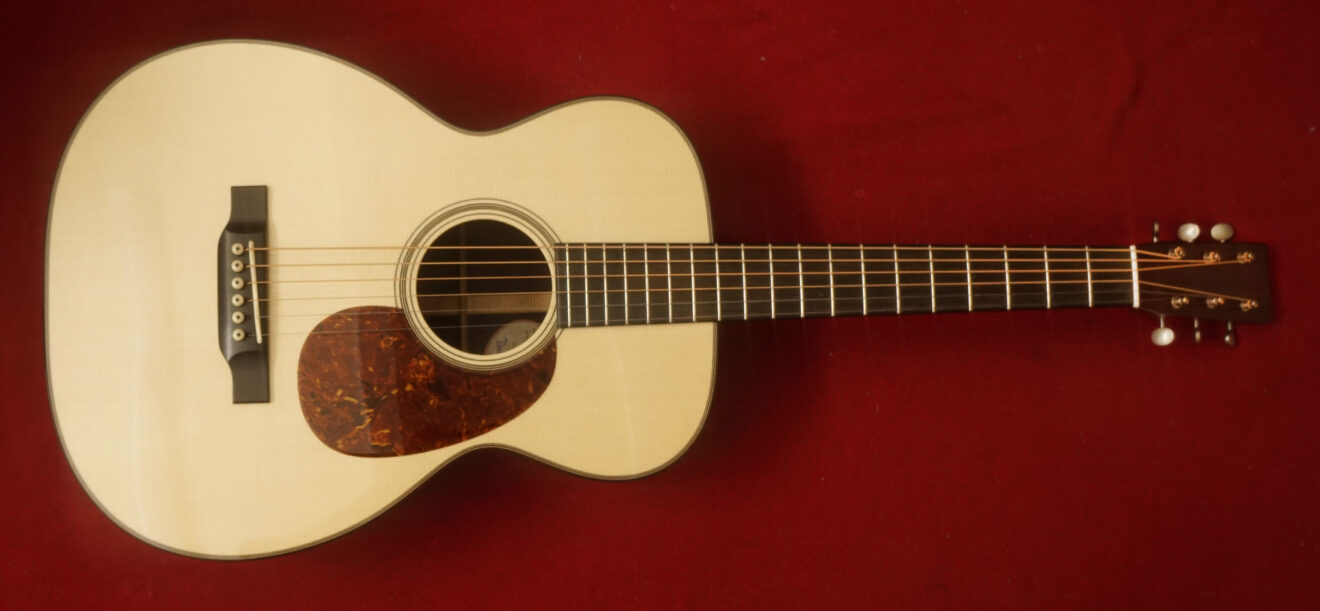 • To hold this one on your lap, whether strumming or picking, is to fall in lust. This one features a new design and is a beauty all over, with redwood back/sides and spruce top.
The New Cordoba F-7 Paco nylon-string guitar features cedar top with rosewood back/sides
• You can't go wrong with this flamenco-oriented guitar if your preference is a nylon-string guitar. Whether running your fingers up and down the neck, or doing serious finger-picking runs, the F-7 Paco will offer great tone and balance.
Albuquerque Folk Fest 2019: Lineup & New Location

Seattle roots and blues duo Ben Hunter & Joe Seamons are the toast of the international blues community not just for their lively and compelling stage shows, or their 2016 win at the International Blues Challenge that cemented their reputation. It's also for their uncanny ability to not only bring the past to life through these old songs, but to give it a contemporary context that breathes new life into the music. A perfect example of this, is their new album A Black & Tan Ball (2017), recorded with harmonica master and National Heritage Fellow Phil Wiggins.


Both Ben and Joe have deep backgrounds in folklore, musicology, and community work, all of which they bring to the music. Anyone looking to define their style might use the term "songster". Used for early blues musicians whose stunningly vast repertoire included music-hall broadsheets, British ballads, Appalachian fiddle tunes, or minstrel songs.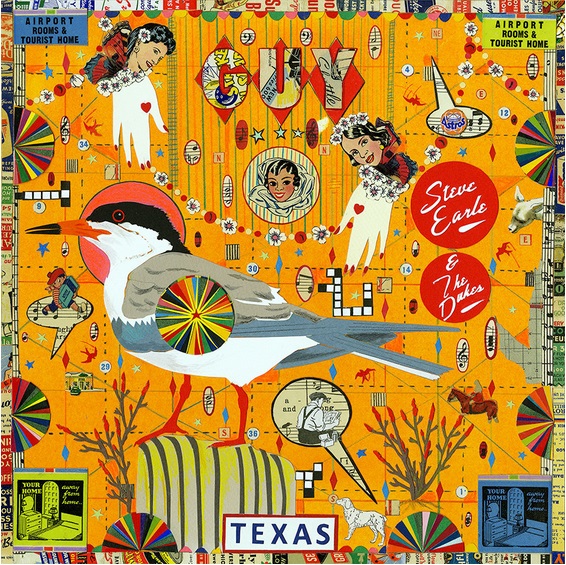 Steve Earle's 'Guy' Stands as
Loving Tribute to the Man and His Music
There's a moment of raw beauty on Steve Earle & The Dukes' Guy that is in some ways the centerpiece of the entire album: Earle's take on the talking blues "The Randall Knife" captures the purity of regret, ache, desire, as well as the intimate, often unexpressed, connections between father and son. The poetic brilliance of the song grows out of its sparse dialogue between lyrics and acoustic guitar, enhanced on Earle's version by the aching strains of Ricky Ray Jackson's pedal steel.


Coming 10 years after Townes, his award-winning tribute to Townes Van Zandt, Guy pays tribute to Earle's other songwriting mentor, Guy Clark. Like "The Randall Knife," other songs on the album play it close to Clark's original version. "Heartbroke" dances across the Texas dance hall floor, fueled by Jackson's dancing steel and Eleanor Whitmore's jaunty, scampering fiddle. Whitmore's fiddle kicks off "Desperados Waiting for a Train," a song on which Earle sang backing vocals on Clark's Old No. 1.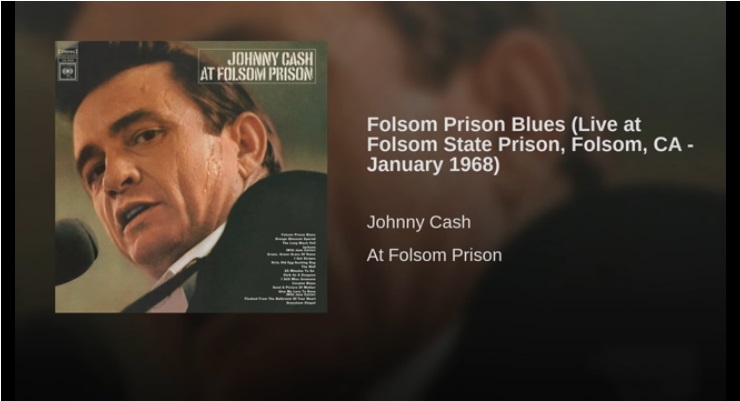 Best Live Albums: 25 Classics That Make
You Feel You Were There
I have recently been asked to address the issue of the number system, or as it's sometimes called, "The Nashville Number System" (note that in Knoxville, it's always referred to as "The Knoxville Number System").


I was a little reluctant to deal with this subject because it brings back some painful memories of trying to remember what a "3" chord is in the key of B flat, so I could cue the bass player, who not only didn't know the number system, but who also apparently had never heard Old Home Place. It's harder to do than you think, when you're also trying to remember what happened after you "ran away to Charlottesville." By the time I had shouted out "D Flat!" I was already working in a sawmill and it was time for the chorus (with the bass player starting that chorus with a big sour D flat instead of an F).


The number system is something everyone needs to know. We who play bluegrass music need it more than people in other genres of music because of our heavy use of the capo.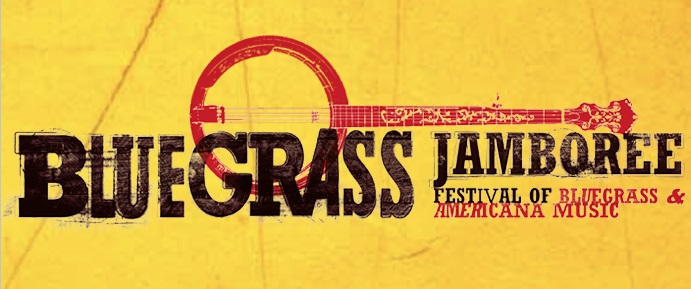 Bluegrass Jamboree final concert – full video
When the final concert of the 2018 Bluegrass Jamboree tour took place in Berlin back on December 4, the promoters had a multi-camera video crew on hand to capture the action. And the final edit has been released for everyone to watch online.


Each year the Jamboree brings three North American bluegrass, old time, or Americana acts to Germany at the end of the year. US and Canadian artists love to make the trip, as organizer Rainer Zellner always treats the performers well, and allows plenty of time for sightseeing and sampling the delights of Bavarian cuisine.
Zellner shoots the video for promotional use in future Jamboree tours, which run for several weeks, typically starting just after Thanksgiving.


In the video, you can watch full sets from The Brother Brothers, Bill and The Belles, and Jeff Scroggins & Colorado, plus the big finale at the close of the show. It runs for nearly two and a half hours, so get comfortable before you click play.