• Welcome David, Charles, Kelly, Josh, Steve, Bert, Kristin, and Jerry to The Stringer! Thanks for signing up at GuitarVista.
We're just edging up on the official start of summer, so it must be Albuquerque FolkFest time! You can read more about this, below. It is also a perfect time to lift that guitar/mandolin/fiddle/banjo, etc., out of the case and tune it up to get ready for all that practicing and playing you are going to do, right?


As you might guess, the GuitarVista showroom is bursting at the seams with used and new instruments and accessories. There is a very nice selection of Martins, along with Guilds, Taylors, Bourgeois, and a few more! Take your time, pick one out, do some pickin', and take one home. I did!


If you have any gigs planned within the next few months, let me know, here, and I will spread the word.
We hope you enjoy this issue and will share it with all your friends... pass it on!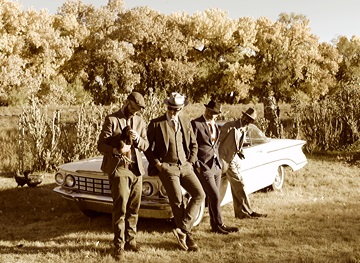 ABQ Folk Fest is ready to go on June 15!

The band lineup is set, workshops are planned, fun is in the air, along with jams and arts and crafts vendors. I don't know about you but it sounds like a great way to spend a day! Did I mention Food Trucks?


Image Above: Le Chat Lunatique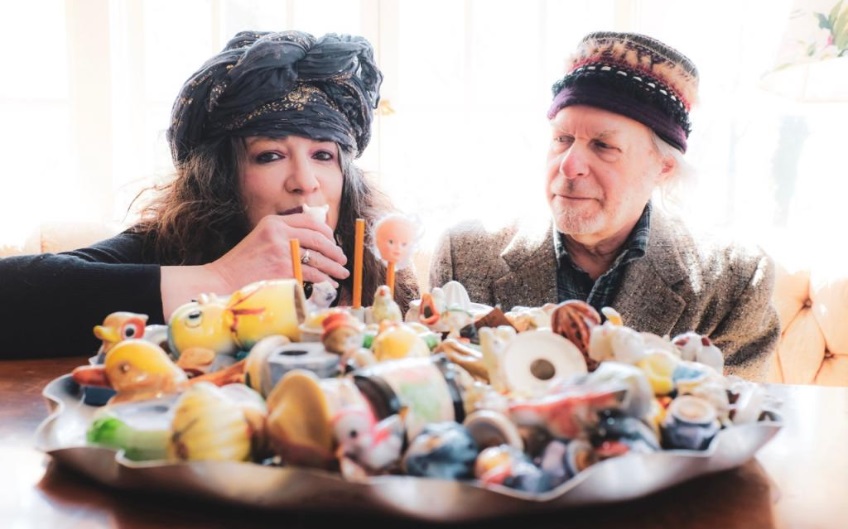 Buddy and Julie Miller are back!
Although it's been 10 years since their last album, Written in Chalk, Buddy and Julie Miller didn't have any special plans to make a new album. Their new record, Breakdown on 20th Ave. South, out on New West on June 21, took them both a little by surprise, especially since they hadn't worked together for so long.


Ten years ago, Julie discovered she had fibromyalgia, a condition characterized by pain and fatigue, and dealing with her health kept her from working on anything new. Around the same time, Buddy was keeping busy with everything else.


He toured with Emmylou Harris and with Alison Krauss and Robert Plant for Raising Sand, and did a lot of producing.


As Julie says of the space between albums, "I tried to figure out a way to make it his fault, but I couldn't — though he'll tell you it is his fault. And he still tries to take the blame," she laughs.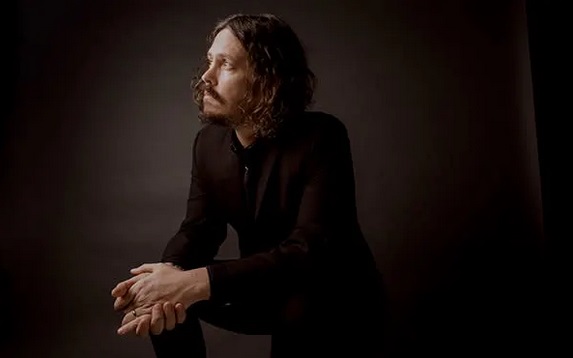 AMP presents John Paul White at SF Railyards

With The Hurting Kind, John Paul White has crafted a stunning album that draws on the lush, orchestrated music made in Nashville in the early 1960s. Yet these songs retain a modern feel, whether he's writing about overwhelming love, unraveling relationships, or the fading memory of a loved one.


White grew up in tiny Loretto, Tennessee, and now lives in Florence, Alabama, not far from Muscle Shoals. He has cultivated his career in Nashville for two decades, first as a songwriter for a major publisher, then as half of The Civil Wars – a groundbreaking duo that won four Grammy Awards before disbanding in 2012.
GuitarVista Showcase

The New Martin "Bigsby" D-28 honors Paul Bigsby
• It's a tough job I (Tim) have that enables me to sit down with wonderful guitars on my lap! This one is no exception. Inspired by Bigsby's re-necking of guitars for Merle Travis, Lefty Frizell, and Carl Smith, this beauty has a nice bright sound and is very easy to strum or finger-pick. (w/HSC)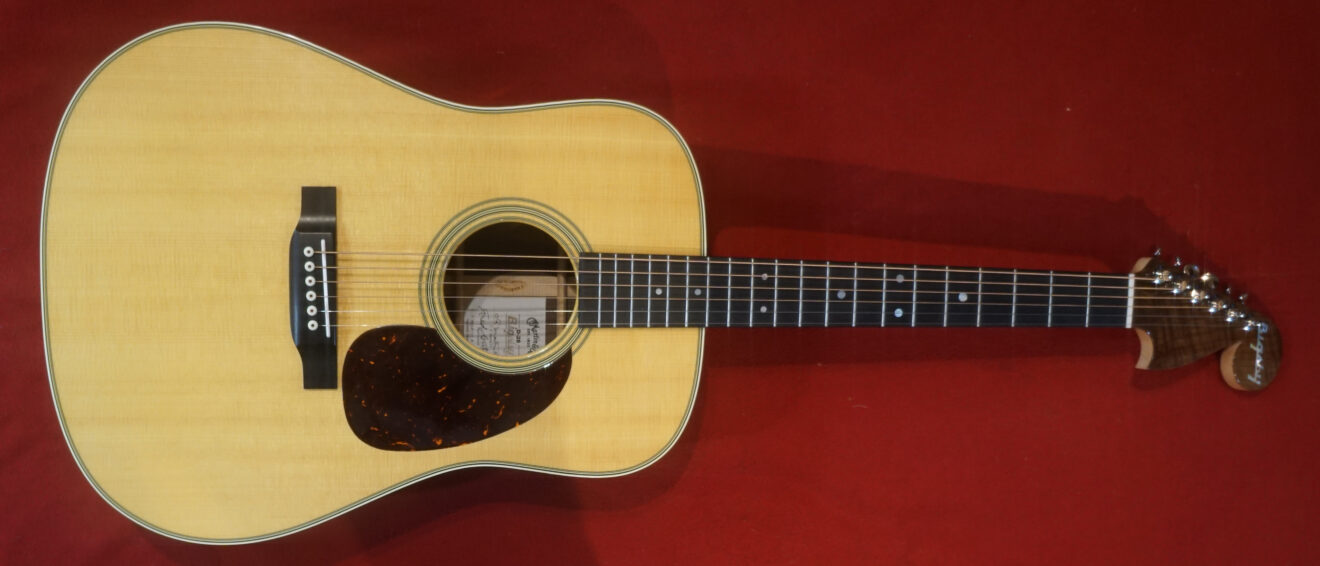 It's a New Bourgeois "Cowgirl Logo" Piccolo Parlor


• Featuring a Italian Bearclaw spruce top and unique straight-grained white oak back and sides; when you begin to play this parlor-sized guitar, it surprises you with its rich tone and easy playability. Did I mention the GuitarVista inspired "cowgirl" inlay? Nice!


The inlay was developed by Stan and Andrew Olson, the Bourgeois Process Engineer and Man About Town.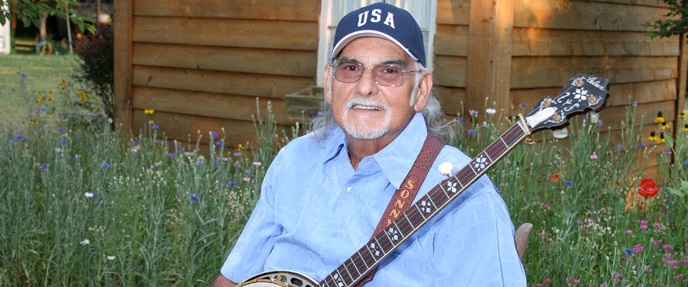 Ask Sonny Anything… with Sonny Osborne
Today is a proud day for us at Bluegrass Today, as we debut a new column from one of the most talented artists and enduring personalities our music has ever produced. He will make you think, and certainly make you laugh, and from time to time, he may irritate or annoy you – but we promise it will always be in good fun.


Ask Sonny Anything (above) will be a recurring feature where our readers pose questions to the great Sonny Osborne, one half of the iconic Osborne Brothers who redefined bluegrass music in the 1960s, and noted banjo maven and collector of fine prewar instruments. Everyone is encouraged to pose queries of your own each week in the comments, about his history in the music, his wealth of banjo knowledge, or regarding any life advice you might be needing.


If you can pique his curiosity, he will delve into his memory banks to share some of that bluegrass history, and if you pose a smart-aleck question, you'll likely get a wisenheimer answer in return.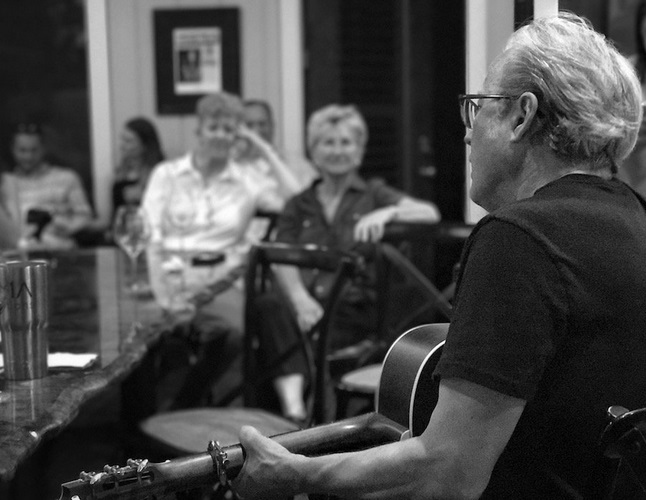 The Side Hustle: To Replace Revenues,
Artists Tap Other Talents
Radney Foster performs a private concert after hosting a farm-to-table dinner (above). When Radney Foster and Suzy Bogguss were busy riding the upper reaches of the country charts in the 1990s, they couldn't have fathomed that two decades later, record sales, radio airplay and touring wouldn't provide enough income to pay the bills and put their kids through college. But as file-sharing, satellite radio and streaming services helped turn the music business inside out, even artists who once sold out arenas have been forced to seek alternative revenue streams — good ol' side hustles — to keep their families fed.


"Everyone I talk to who is a singer-songwriter, from people in a band with five in the van to people who are just going out with their guitar, have all talked about, in the last two or three years, the precipitous drop in CDs as merchandise sales," Foster notes. "Diminishing royalties have hit all the way up and down the food chain for everyone." Foster should know.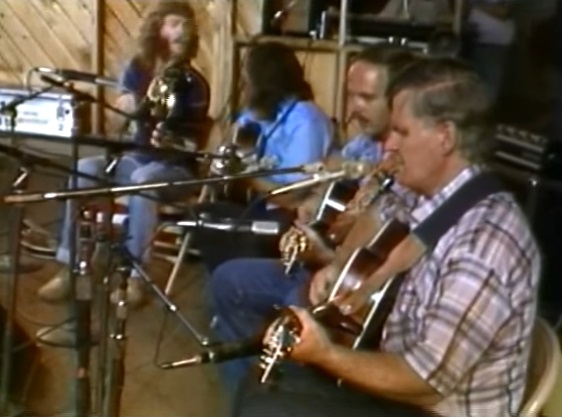 Pickin': Learn Doc Watson's Hot
Take on 'Black Mountain Rag'
I
n the early 1960s, during the American folk revival, the blind North Carolinian guitarist Doc Watson stunned audiences with his virtuosic flatpicking, which was virtually without precedent. Watson did much to elevate the status of the steel-string acoustic guitar from a secondary instrument to a rapid-fire soloing voice. But before he rose to prominence, Watson in fact used a solidbody electric guitar. In the 1950s, he played rockabilly and Western swing tunes on his Gibson Les Paul, and out of necessity—he often performed at country dances without the expected fiddler—he taught himself fiddle tunes on that axe.
Master flatpicker, songwriter, and producer Bob Minner suspects that the time Watson spent on the Les Paul is what allowed him to develop his prodigious command of the acoustic guitar. "I have no way to prove this, but I believe that Doc developed certain attributes on the electric, like speed and dexterity, that he transferred easily to the acoustic guitar to become the Doc we all know and love," he says.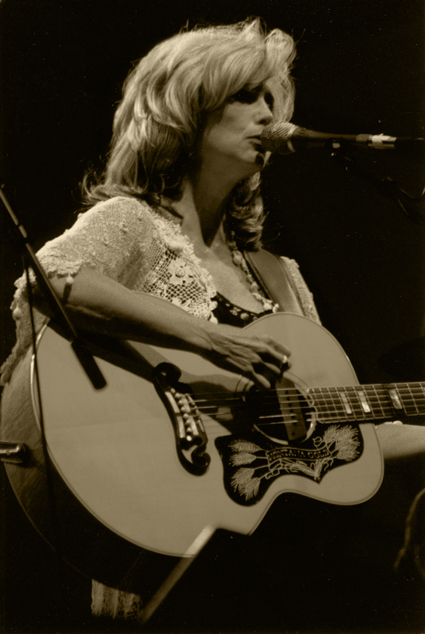 10 Reasons We Love Emmylou Harris

Emmylou Harris has defied the odds of location, location, location when she paired with Gram Parsons to develop cosmic American Music shortly after being a waitress in a Baltimore diner. She broke industry rules that rock and country could not and would not meet when her first albums were received by both communities, and where her presence still gets attention. Very few times can you mention Emmylou Harris without another chiming in, at least one, with an 'I love Emmylou'. That is the reason she has spanned forty years since she shared microphone duties with Gram on his solo debut, GP. She makes everyone feel like she is their artist; their find.
1. "Love Hurts" – Gram Parson and Emmylou Harris (from the album Grievous Angel) - This track was slated for album number two, Grievous Angel. Gram Parsons passed away before the January 1974 release date. Contemporary critics of the time didn't feel it held up to previous efforts but we are still talking about it in 2014… .something must have worked. "Love Hurts" by Gram and Emmylou is intimate. The vocals will walk away with you, stake a spot in your heart and move in after the first date.


Image: Emmylou Harris, Seattle Pier, 2001, by Tim Anderson