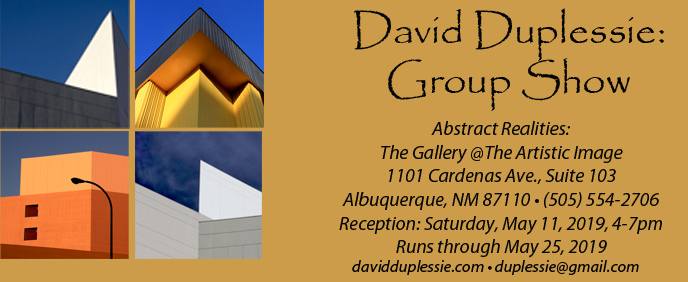 I would like to take this time to invite you to a more personal, intimate evening to enjoy work from my new series, "Abstract Realities." The show, "Tim Anderson & Friends," showcases new work from Tim Anderson (my mentor) and Maria Zendejas, as well as yours truly!.


This evening will mark the close to the show so if you have been busy, this Friday is the night to come (4-7pm) and socialize with the three of us, enjoy some great photography and have some light refreshments.


To say the least, I would be honored to see you.


You can see some of the images in the card, above.
Thank you for your continued support.
••••••••••••••••••••••••••••••••