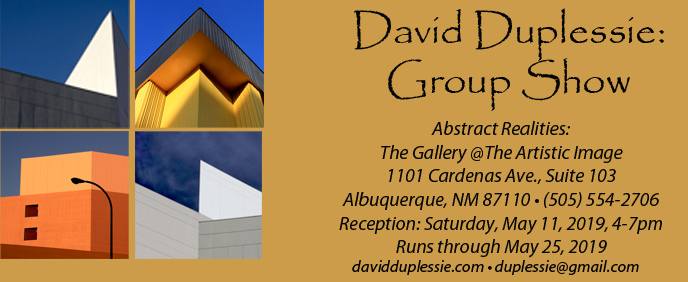 I hope everyone is coming out of Winter and enjoying Spring. The weather here in the southwest is quickly becoming summer-like with longer days and glorious warm-hued light. For the past six months or so I have been shooting, amassing a new body of work and starting on yet another.


So much of what I see and capture is the unnoticed, the invisible to the daily grind.
As a heads up I will be in a group show in May. I'll have more on that in the next email. I look forward to seeing you at the exhibit. This show will differ quite a bit from my previous show. You can see some of the images in the card, above.


Thank you for your continued support.
••••••••••••••••••••••••••••••••