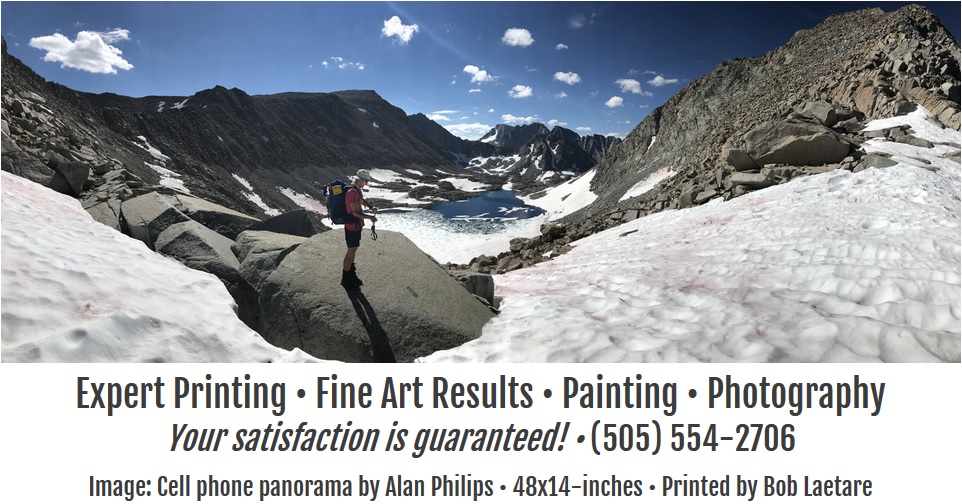 The First Annual Artistic Image
Cell Phone Photo Contest Closes May 4, 2019
Thanks to all of you who have visited the gallery, both at the opening, and during the continued showing of the Cell Phone Photography Show, which is in its final week. If you haven't seen the show, you owe it to yourself to stop in and see what cell phone images can look like when printed and framed to exhibition quality.


A few years ago I (Bob) started to see several images that people wanted large prints made from cell phones, and they were getting better and better. About two years-ago I started to think about having a show of only cell phone images, but like many things, it was low on my list of priorities. Printing current work for our customers was our prime priority.


About a year ago, I started to seriously plan for the show, and I was kind of unsure as to what kind of images would be submitted. I was pleasantly surprised with both the quality and diversity of the images we received. We have already started planning for next year's show.


My original plan was to show what could be done by professional printing to make the images look their best. Several people made the comment that none of the printed images look like they came from a cell phone. When Leilani, my assistant, and I started to choose which images to print, it was very hard, since there was a teenager, a youngster, as well as a couple of non-photographers who entered, we decided to print at least one image from everyone, and then fill the limited available space with the best remaining submissions.


Click on the image below to view a short panoramic video of the show.
Please stop in and enjoy seeing what is possible from cell phones. Each image will indicate which model of phone was used to capture the image.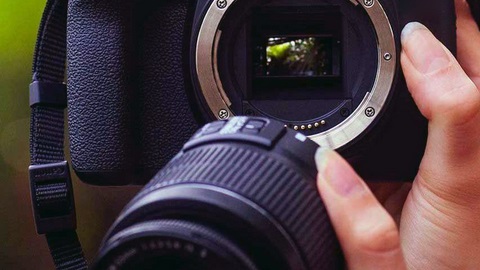 10 new Canon EF primes patented,
including super fast f/1.2 lenses
Despite focusing on bringing a healthy lineup of RF mount lenses to market this year, Canon is still hard at work developing optics for its DSLR cameras. The company has filed patents for no fewer than ten new EF mount prime lenses, with apertures as fast as f/1.2.


The new patents, spotted by Canon News, comprise four f/1.8 lenses: 14mm, 17mm, 16mm and 18mm. On top of that are two f/1.4 optics, 16mm and 20mm, and two f/1.2 lenses, 22mm and 24mm. Interestingly, there are also separate patents for an additional 14mm f/1.8 and 20mm f/1.4 lens with only minor differences.


Given that all the lenses are close to parfocal, the website suggests that they might be intended for the company's collection of cinema lenses, potentially joining the freshly minted Sumire Prime line.

Last chance to sign-up for
Nuance: The Art of the Studio Nude
There are only three (3) spots left!
Working with a model in the studio sometimes almost takes on a mystical quality. When people see the final image, all they see is the beauty of the model, whether clothed or nude. They don't see all the work that goes into the process:
• Deciding on what you are going to shoot
• Finding the appropriate model
• Working with that model
• Setting up the studio
• Props and/or purpose


Taking more than 35-years of experience photographing models Tim will make it simple for you. The only equipment you need to bring is your digital camera (and manual), tripod, and a bit of patience. For this workshop, the manual setting will be used and a couple of 300-watt household light bulbs, plus a reflector or two. Class participation is mandatory. Everyone will learn something. You might also want to bring a remote for your camera.


Date: May 18, 2019, 10-4pm (bring a sack lunch)
Location: Tim's Studio
Price: $115/including model fee
Lensbaby: Get a little closer with
our Macro Month Sale!
Create soulful portraits with our Velvet 85 art lens. Compose impressionistic masterpieces with a velvety glow at bright apertures, straight out of camera. Use darker apertures to bypass glow and make images with a crisp, film-like aesthetic.
Building on the strengths of our bestselling Velvet 56 lens, Velvet 85 combines lustrous skin tones with the added compression and buttery smooth bokeh found in the best 85mm portrait lenses. Use its macro capabilities to capture significant details with new life.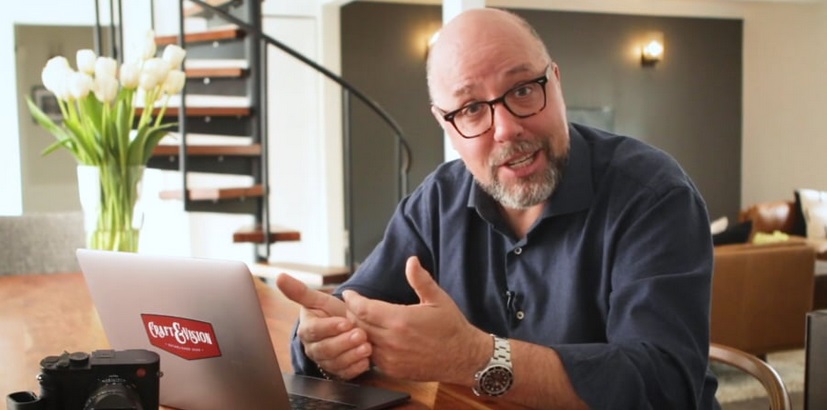 Trust the Process

The first in a series of 3 videos exploring the process of making photographs. We talk so much about "taking" photographs, but anyone that's ever worked hard to create images that are less than accidental, images they love, knows that it's much more complicated than that.


I'm always telling my students to trust the process but that assumes we know the process, that we're comfortable with putting the many pieces of our craft together, and many of us aren't there yet. It's one of the reasons our photographs remain somewhat accidental: we know many of the moving parts but aren't as comfortable putting them together as we'd like to be. In fact, even for those learning the many elements and techniques, they'd learn so much better if those things were taught in context of each other, of our vision, and of the creative process.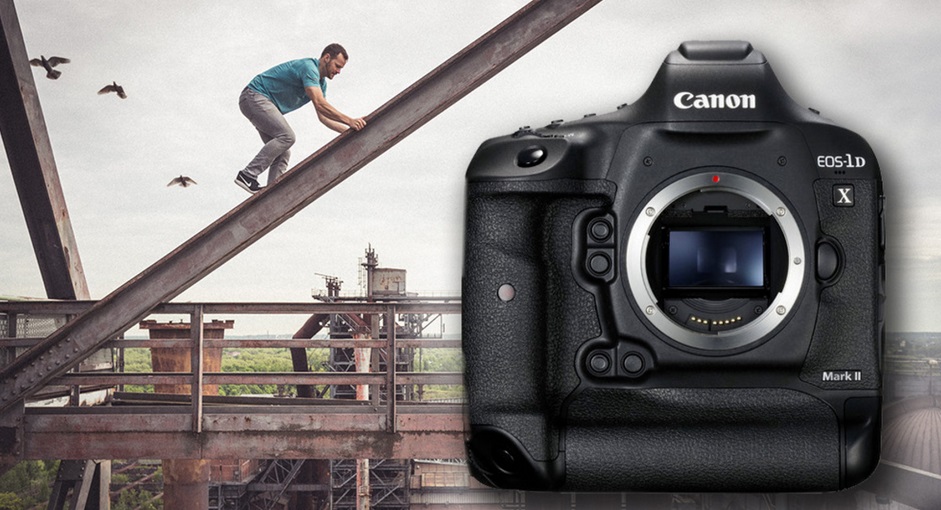 Why the World's Best Photographers
Are Sticking With DSLRs
Following the announcement of the winners of the World Press Photo competition last week, Spanish photography website Photolari.com compiled the metadata to examine what the leading photojournalists are using to capture their images. The results are quite interesting and demonstrate that the mighty DSLR is going nowhere. Here's why.


In terms of brands, there are no great surprises when it comes to the most popular choices: Canon leads the way, with Nikon close behind. More surprising is the fact that only one finalist was shooting on Sony — the same as the number working with Leica, and significantly behind Fujifilm.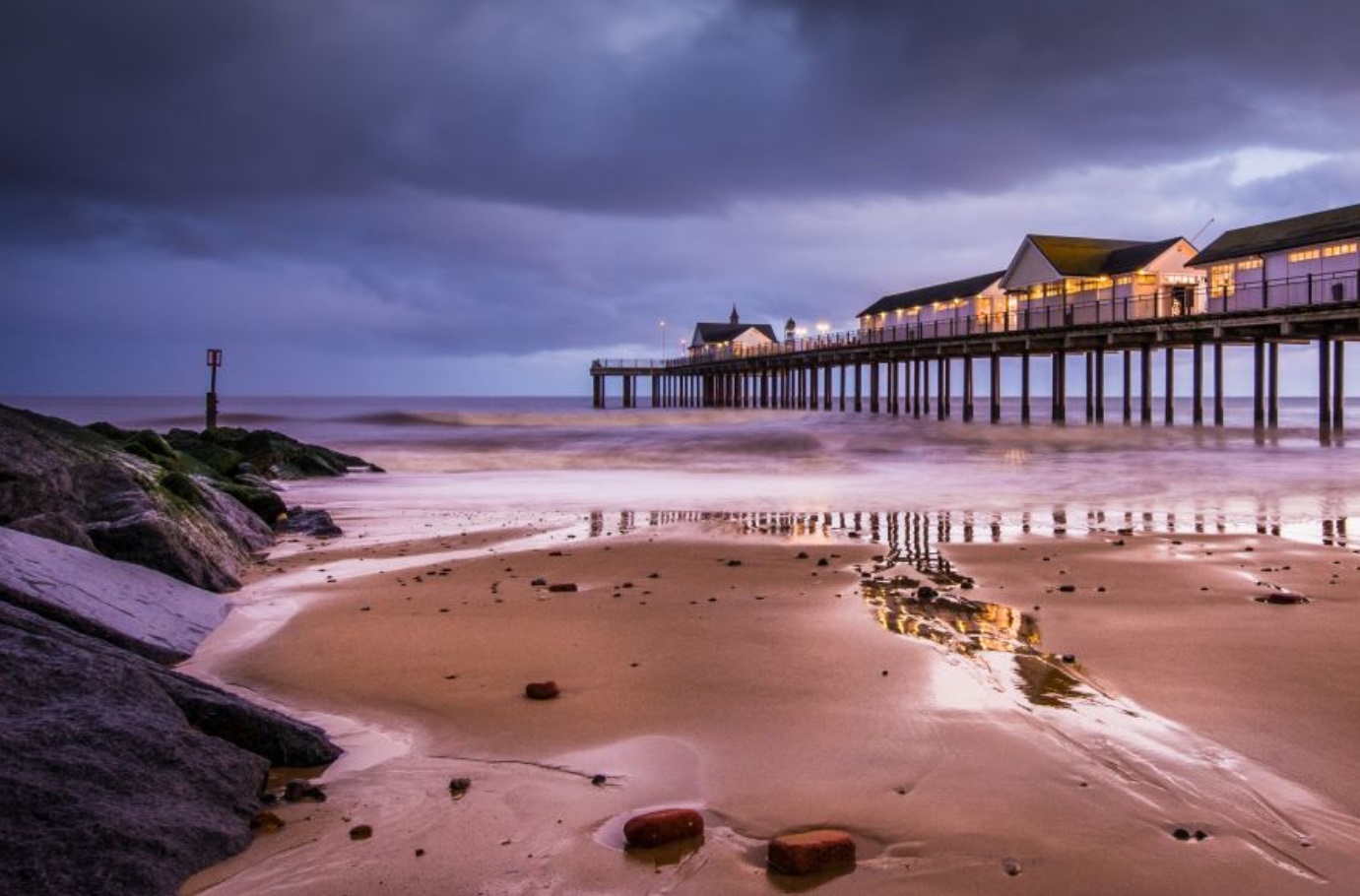 The 10 laws of landscape photography
Landscapes can be one of the easiest of all photographic subjects to shoot. Basically, all you need to do is find a nice view in the right lighting and snap away. Look a little closer at landscape images that really hold your attention, however, and you'll often find that there's much more to this simple subject than meets the eye.


To improve your landscape photography skills, you need to find visually compelling locations, and then you need to work out the right time of day and the right season to visit them, so they're looking their absolute best.


So, don't let your landscape photography get stuck in a rut: read each of these laws and take your landscape photography to the next level.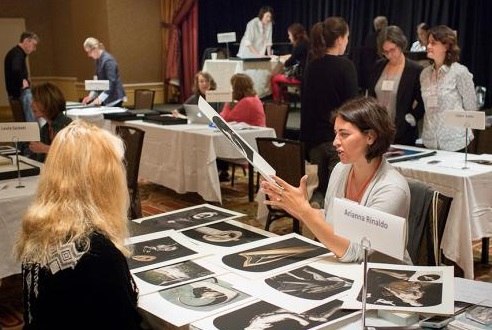 An Introduction to Portfolio Review
There came a time in my creative journey when I started to want—and really need—critical feedback and unfortunately, the weekly critiques of graduate school were long behind me. Showing my work to friends, family members, and other artists was very affirming, but I found that, ultimately, it wasn't very helpful when it came to refining and improving my work.


I had heard stories of people cold-calling gallerists and setting up appointments to show their work, but that felt extremely intimidating. Then I learned about portfolio review events, the most systemized way to get critical feedback from experts in the field of contemporary photography such as curators, gallerists, editors, and publishers.

Since that time, I have participated in quite a number of the events and, for me, each time has been a wonderful kick in the pants.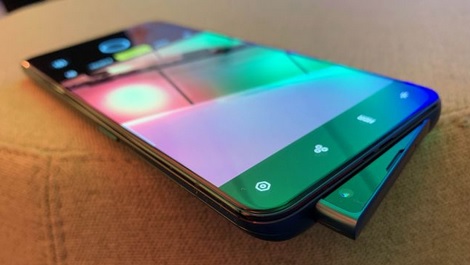 Hands on: Oppo Reno 10x Zoom camera review
Oppo has just taken the wraps off a trio of flagship smartphones: but it's the Oppo Oppo Reno 10x Zoom that we are interested in, and we have been tracking this particular camera phone for months now.
As the imaginative name suggests, the Oppo Reno 10x Zoom boasts the Chinese manufacturer's all-singing, all-dancing 10x lossless hybrid zoom set-up, which it demoed at MWC earlier this year.
Unlike the ill-fated 5x optical zoom technology previously showcased by the company, the 10x zoom system will make it to market in the Reno 10x Zoom and the Reno 5G.