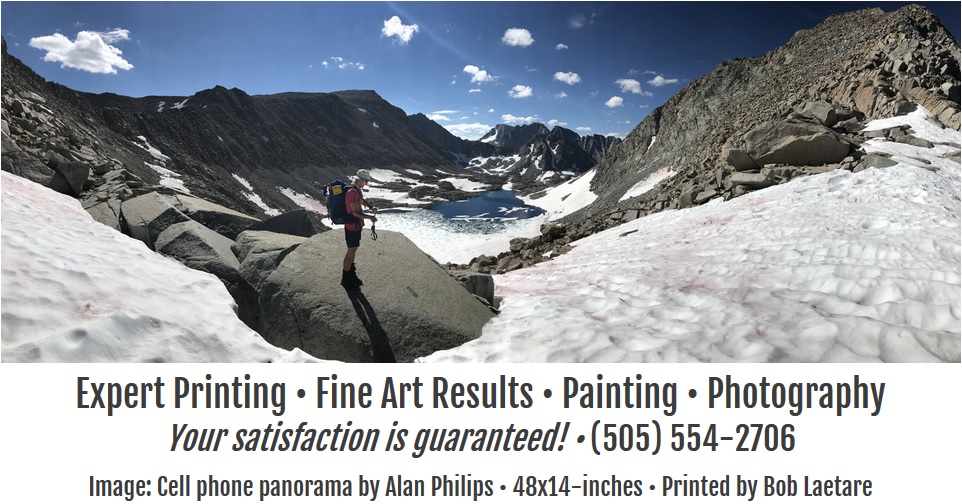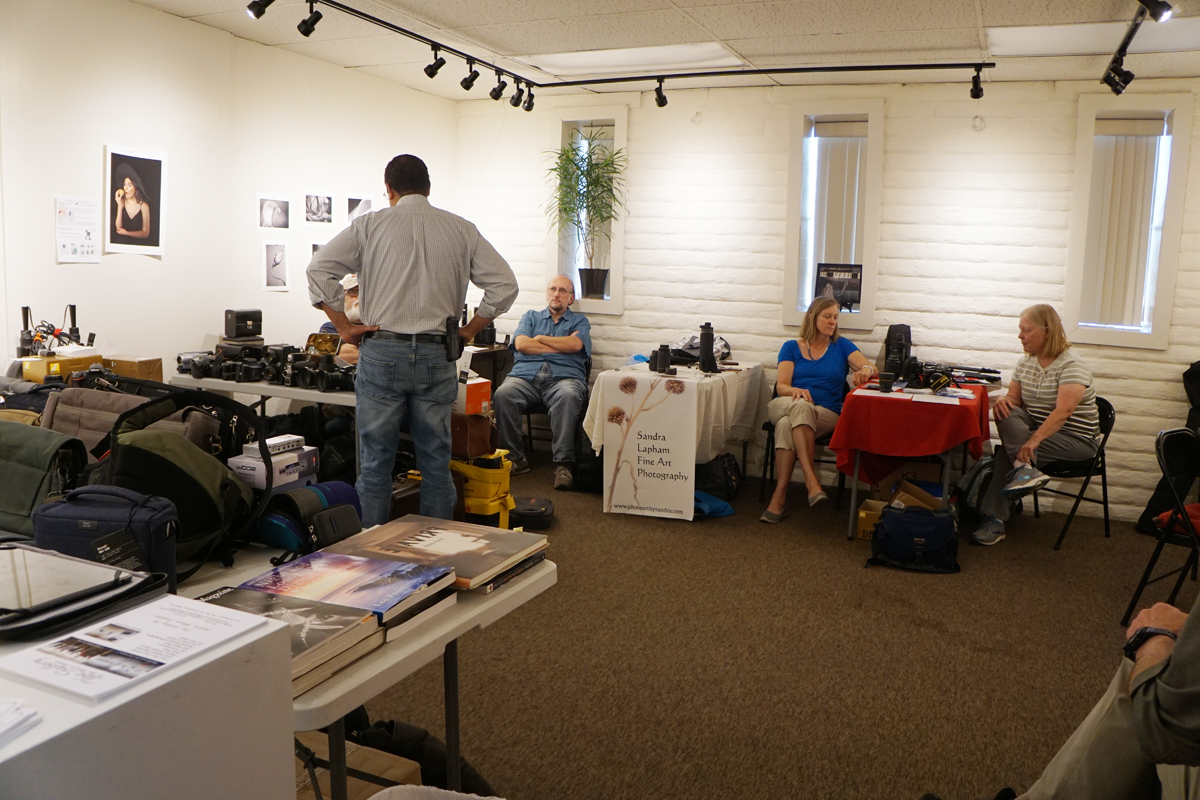 It's time! The Annual Artistic Image Swap & Shop will be held August 10, 2019, 10-4, $15. Table and 2 chairs provided...
This event (above) was a great success last year. We had 8 tables which saw many sales and just about everyone walked away happy with the event. Look for much more info in future newsletters.


By the way, we recently expanded the space in which the Swap & Shop was held, so we can accept many more tables. Vendor space is on a first-come, first-served basis. If you want to be assured of a spot, just drop by Artistic Image with the $15 fee and your spot will be reserved.

Savina Romero (below) is closing her very successful show, "identity & heritage," this Saturday. Stop by and say, "Hi!" Her exhibit was one of our most well-attended openings as many sales were generated throughout her first solo exhibit. Congratualtions, Savina. We know you will light up the art world for years to come! (image: ©Bob Laetare)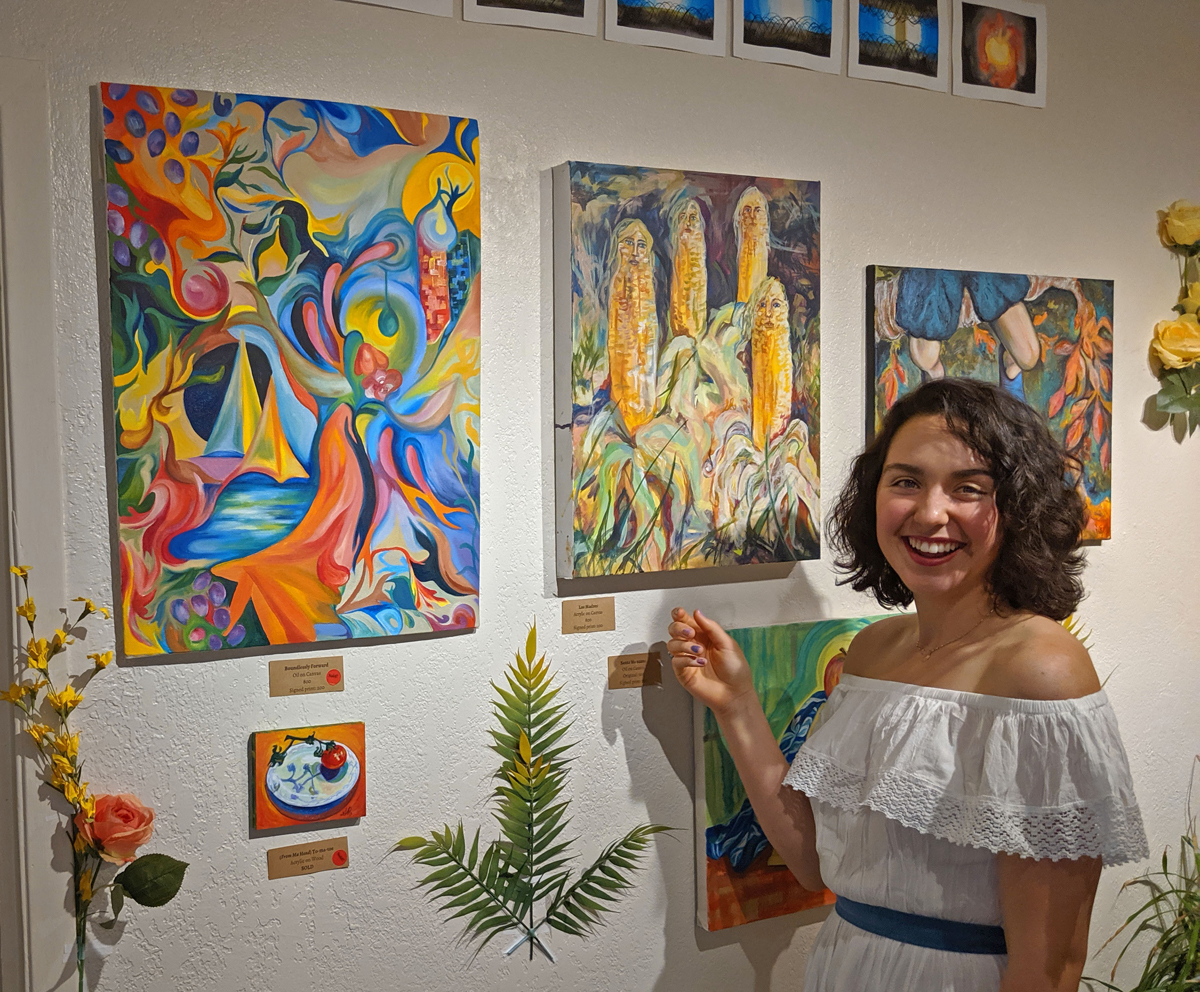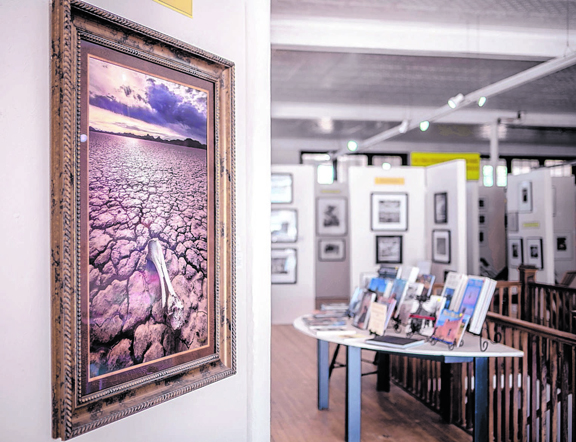 Tularosa Basin Gallery of Photography in Carrizozo Continues to Draw Visitors and Collectors

Nancy Siddens and David Johnson peer at Wayne Suggs' "Sunset on the Past" more as if it were a memory than a beautifully composed photograph.


Photographer Suggs took the photo — boulders enriched with detailed rock art in the foreground, a sun hurling out last-gasp lances of light as it sets in the background — at the Three Rivers Petroglyph Site in Otero County, midway between Tularosa and Carrizozo.


"We were just there this morning," Siddens said.


Unassuming but amazing
As they gaze at Suggs' photograph, Siddens and Johnson are at the Tularosa Basin Gallery of Photography in Carrizozo, the Lincoln County seat.


Housed in the old Lutz building, constructed during the years 1915 to 1917 and used originally as a mercantile establishment, the gallery displays hundreds of photographic images by more than 35 photographers. All of the photographers live in New Mexico and all of the photos displayed here were taken in the state.
• Image: Wayne Suggs, Beyond the Moment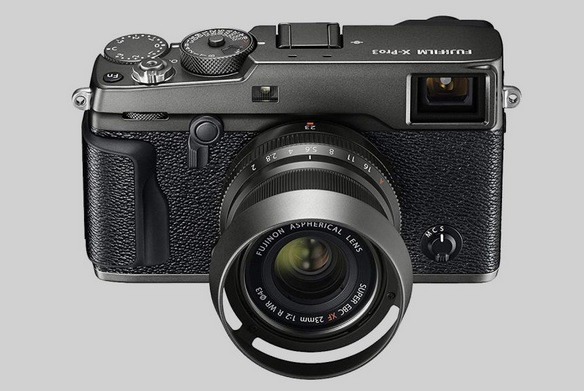 Fujifilm X-Pro3 to feature a tilt screen
and debut in September/October?
Rumors abound that the Fujifilm X-Pro3 will have a tilting rear screen when it's revealed later this year.


The highly anticipated Fujifilm X-Pro3 could be set to feature a tilting touchscreen, if the latest chatter from the rumor mill is true.


The addition of a tilting screen on the successor to the X-Pro2 would be quite welcome – though it would also be quite the departure for the company's line of rangefinder cameras, which have traditionally adhered to a different design ethos than its SLR-style cameras (like the Fujifilm X-T3 and Fujifilm X-T30).


"Fujifilm has repeatedly said over the years, that a tilt screen does not fit with their philosophy for Fujifilm's X series rangefinder line (X-Pro, X100 and X-E)," notes Fuji Rumors.


However, the site has nonetheless reported that the new camera will feature a tilting screen – something that's becoming more and more an expectation in the current-day camera market.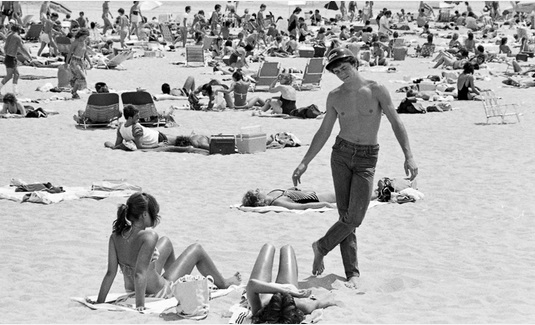 Photos Overlooked For 35 Years–Found!
Sand and surf. Babes in bikinis and babies in diapers. Muscular teenagers and spry golden-agers. Boardwalks and arcades. These were among my subjects in the summer of 1983 at Hampton Beach, New Hampshire's largest tourist destination, where I set out to document tourists relaxing, playing, and romancing.


I like challenges so when a friend gave me a small Olympus XA camera, I thought it would be a fine tool for street photography. Skilled street photographers, such as Henri Cartier-Bresson and Gary Winogrand, ignored long lenses, choosing instead to be close to their subjects, relying on normal or slightly wide-angle lenses. They moved along looking for possibilities when composition, subject, interaction between people, and their surroundings came together for a meaningful image.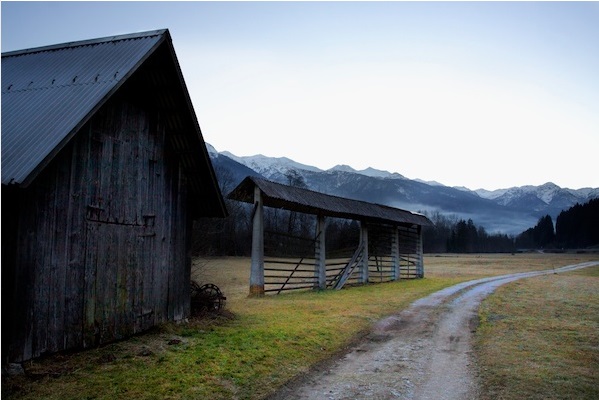 A landscape shot like this (above) is a great example of a situation in which aperture priority mode makes perfect sense.
How & When to Use Aperture Priority
I realised that I've written about shooting modes, and I've written about exposure. But never wrote about how and when you might use aperture priority or shutter priority modes on your digital camera.

Treat this topic as if you've moved from full-auto or program mode, into aperture priority mode. I'll walk you through everything you need to know.


Full-auto mode allows you to change only the image format and the burst fire mode. It will even use the pop-up flash if it thinks it needs to. Program mode is similar to a priority mode. You can change the likes of metering, white balance, and so on. But you can't change the shutter speed or aperture (you can change the ISO).
OK, now we've seen the difference, lets have a look at what it can do.


When you switch to aperture priority mode, it does exactly what it says on the tin. The exposure gives priority over the aperture setting, and then shutter speed adjusts according to that.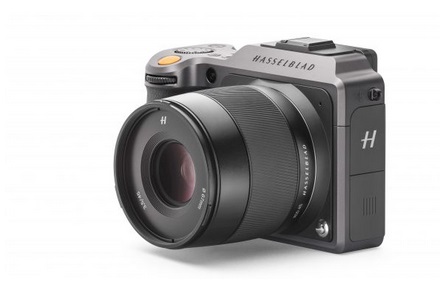 100MP? Nope – the Hasselblad X1D II 50C
is a $5,750 refresh of the 50MP original
After the tantalizing tease of "the next chapter in Hasselblad history," the company has announced the Hasselblad X1D II 50C – surprisingly, a light refresh of the original 50-megapixel X1D, but at a shockingly low price of £5,400 / $5,750.


Most were expecting that the company would unveil a 100MP monster to rival the Fujifilm GFX 100 – and many predicted that the new camera would actually use the same 102-megapixel Sony IMX 461 medium format image sensor.


Instead, the Hasselblad X1D II 50C sticks with the 50MP medium format CMOS sensor of its predecessor "to keep medium format photography portable with its compact build."


It's not without a hint of irony that the promotional video for the X1D II makes the statement, "When image quality is everything, bigger is better."

Once 500PX "Photoshop Master" Now Facing Discipline for "Photomanipulation" from 500PX Moderators
Michael Karcz (above) is about to be banned from the 500PX community. His account will likely be deleted. All based on what the 500PX moderators deem to be "non-photographic content" on his page.
Michael Karcz is a well-respected photographer on 500PX. He is known for his fantasy-style images, which involved extensive use of Photoshop to create alternate realities. He has garnered thousands of followers and millions of views.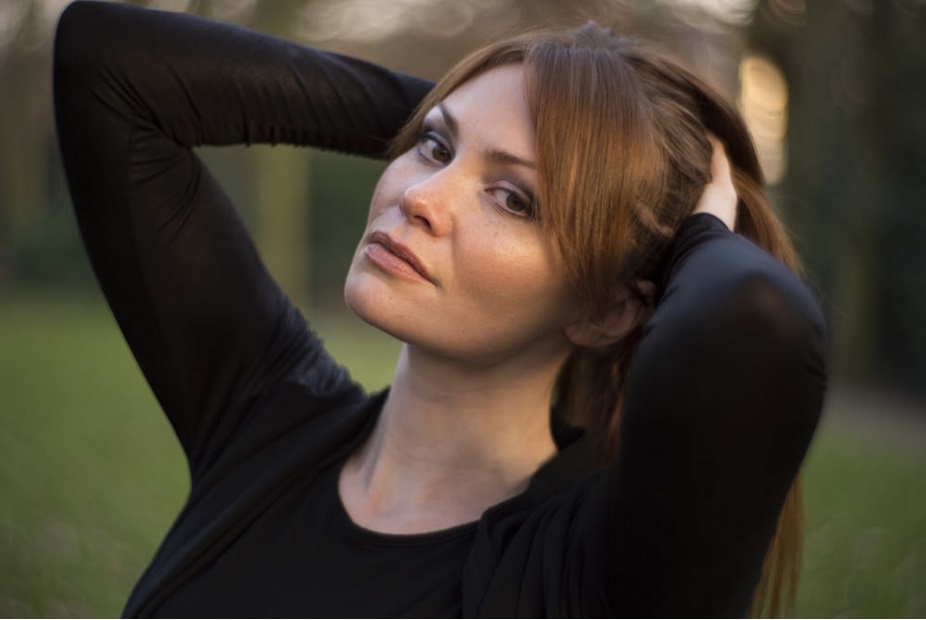 8 Summer Outdoor Portrait Tips
For Photography Newbies
If you have one, use an interchangeable lens camera but compact users shouldn't think this means they can't shoot good portraits. Select Portrait Mode as this will tell the camera you want to use a wider aperture to throw the background out of focus. It also helps if you use the telephoto end of the zoom, just keep the camera steady as shake can be emphasised when working closer to your subject.

You want to throw the background out of focus and using a telephoto lens will make this job easier. A telephoto lens also creates a more flattering perspective.


Longer lenses may create a more pleasant and natural looking portrait but when you're working hand-held shake can be a problem. To combat this, don't let your shutter speed value drop lower than your focal length when working hand-held or just put your camera on a tripod.