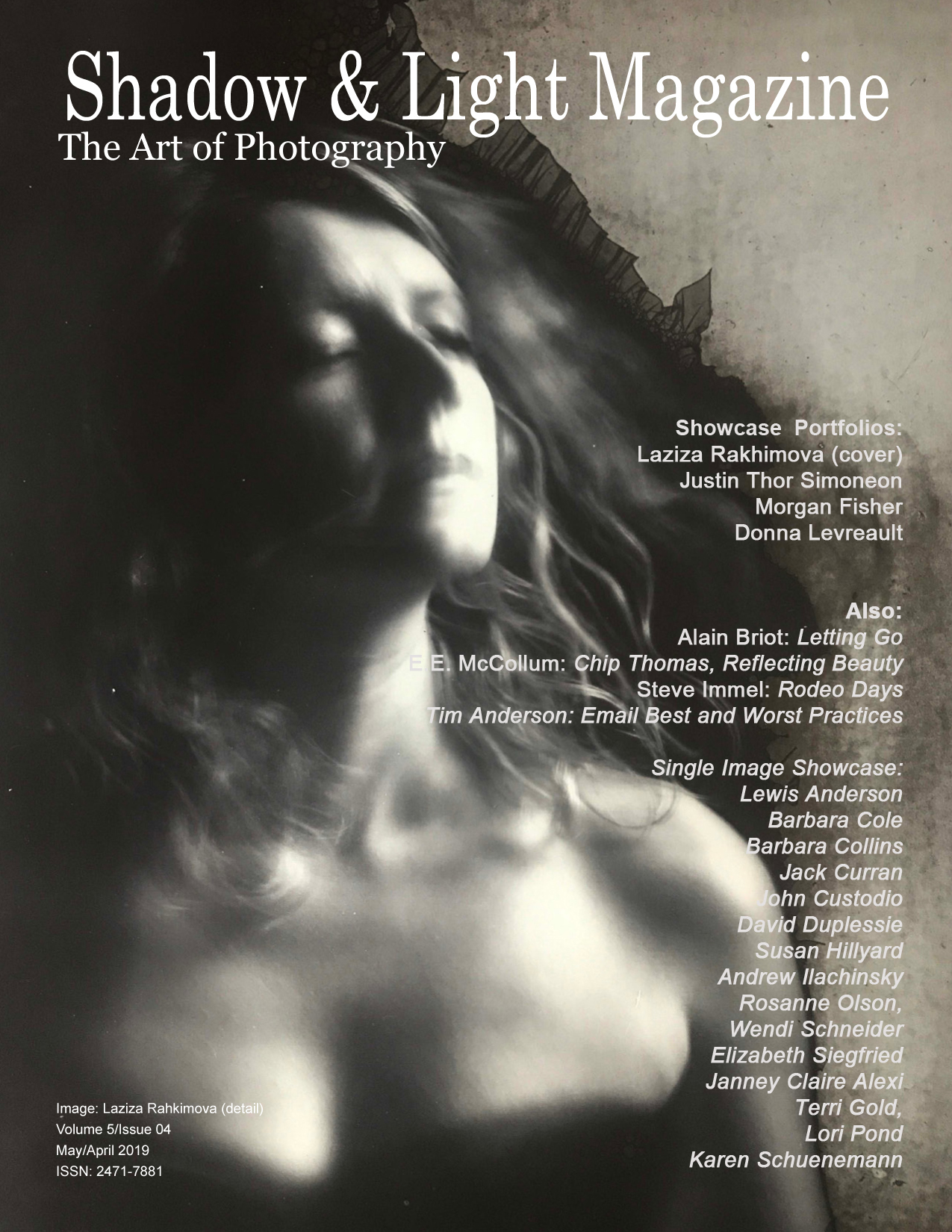 May 30, 2019 • Special Notice!

We have something for you, that will cost you nothing! It is a complimentary subscription to Shadow & Light Magazine. All you have to do is follow the simple instructions below and you'll be good to go!

Along with the FREE SUBSCRIPTION, you will also receive the current issue, with the TOC listed above. The descriptive text on the cover above will not be on your issue.


Featuring more than 200 photographers in its five-year history, Shadow & Light Magazine is not about tech it is about aesthetics and the ability to see beyond the settings. To see with a new eye.


We hope you enjoy this FREE SUBSCRIPTION, along with the FREE ISSUE, and ask that you let us know what you think about our publication.


Free Subscription Details:
Complimentary Annual Subscription
1.Click on the link, below, to be taken to the purchase page.
https://gum.co/slm-sub-sample
2. Once there, right below the cover image you will see the words, "I want this." Click on those words.
3. A new window will come up. Disregard the $10.00 price.
4. There will be a section that says, "Offer Code."
5. Enter, "slm-sub-free" into that window
6. The window will "roll" up, then...
7. Click on the "Get" button and you should be good to go!
8. A new window will open asking you if you want to read or download it...
9. Then, you should be able to download the PDF...at no charge to you.


If you have any trouble at all, click on the button below, and I will get back to you as soon as I can.
Shadow & Light Magazine is a 100-page bi-monthly publication that seeks to discover and publish compelling images by emerging and contemporary photographers, as well as offer articles on subjects that are enlightening, instructive, and informative to a world-wide audience.