Shadow & Light Magazine, May/June 2020!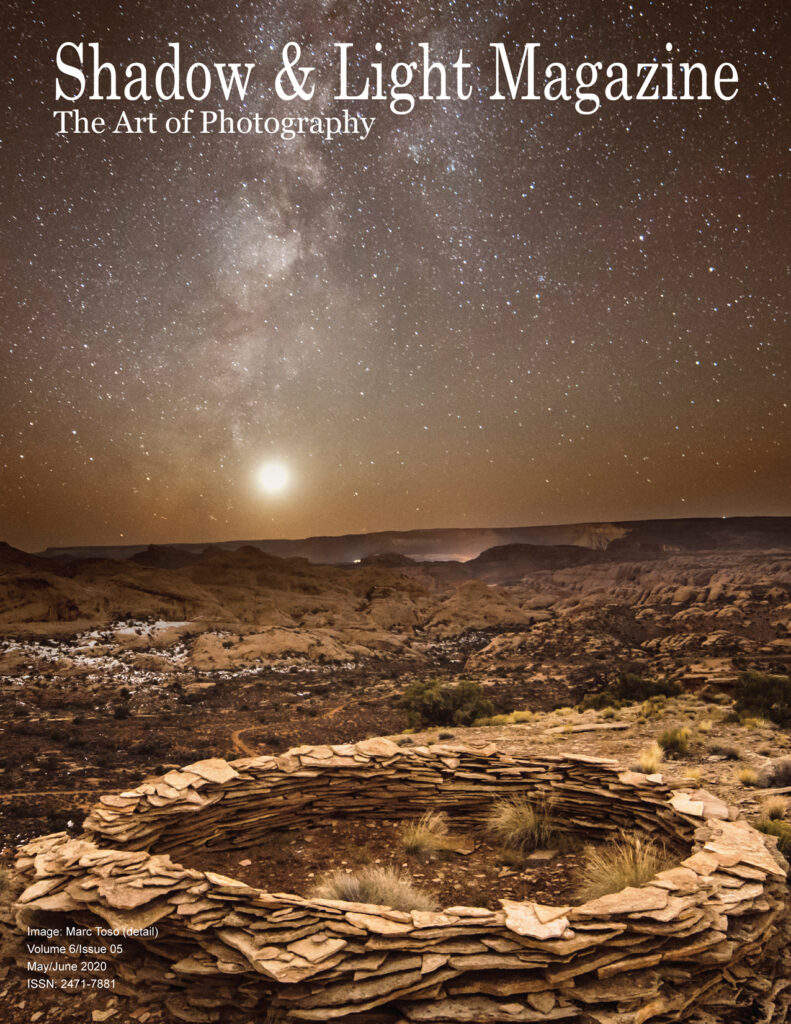 Hello, everyone! Shadow & Light Magazine, May/June 2020 issue is here!
We are proud to present Feature Showcase portfolios by:
• Marc Toso: (cover image, left)
• Catherine Panebianco
• Jane Ivory
• Chehalis Hegner
Special "Walkabout" Mini Portfolios
• Tracey Jones
• Greg Smith
Also:
Alain Briot: Lightroom Printing
E.E. McCollum: Wandering in Havana
Steve Immel: Reach for the Sky
Endpaper: Tim Anderson, The White Place

We are continuing to offer new annual subscriptions at only $10 until 6/15/2020! Click the link below to take advantage of this great offer! The previous issue will be attached to this offer.
When you click on the button, not only will you receive a savings of $4.50 off the regular price but you will also be able to download the current issue at no additional cost!
Click on the link to take advantage of this Special Issue offer!