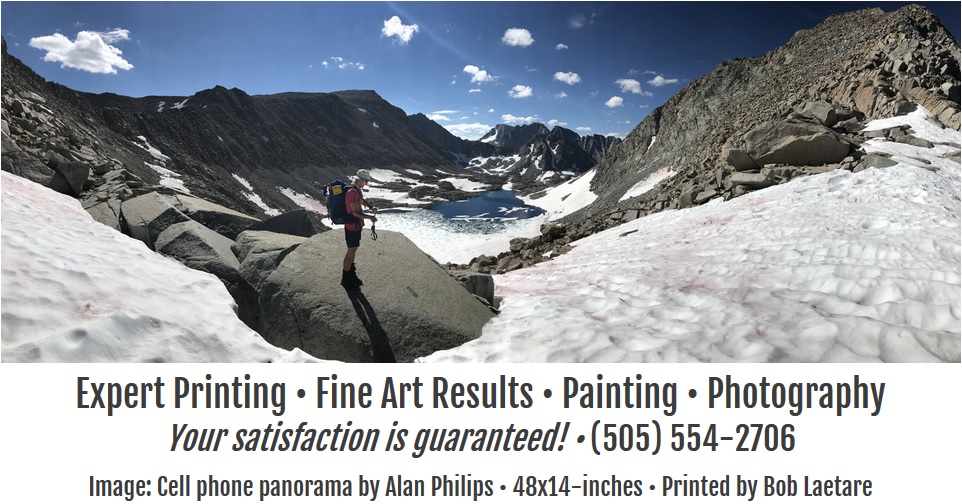 Whew! We made through the holidays relatively unscathed. How about you? Have you resolved to become a better person? A better photographer? Make more money?


Whatever you have pledged, I hope you have much success in the coming year. To that end, be sure to check with either Bob or I (Tim) to talk about having a show in The Gallery @Artistic Image. It is very easy to do. You can also do a group show with a couple of your photo-friends. Let us know and we would love to work with you for the best results possible.


• Coming up so far in The Gallery is Al Toepfer (next Saturday), The New Mexico Artistic Nude Photography Show (March), Savena Romero (June), Tim Anderson & Friends (TBD), The Artistic Image Group (TBD). You can find out more information for the shows scheduled, here.


• We're still working on details about our first Cell Phone Photo Contest. Bob just told me we will have info by next Friday. (Pssst: Now the pressure is on him!)


• Some new images have been added to Steven Donahue's Legacy site, along with a new link to the Art Institute of Chicago's Archives. So far three institutions have received Steve's photographic contributions of Albuquerque, Chicago, and Detroit. (stevendonahuephoto.com/).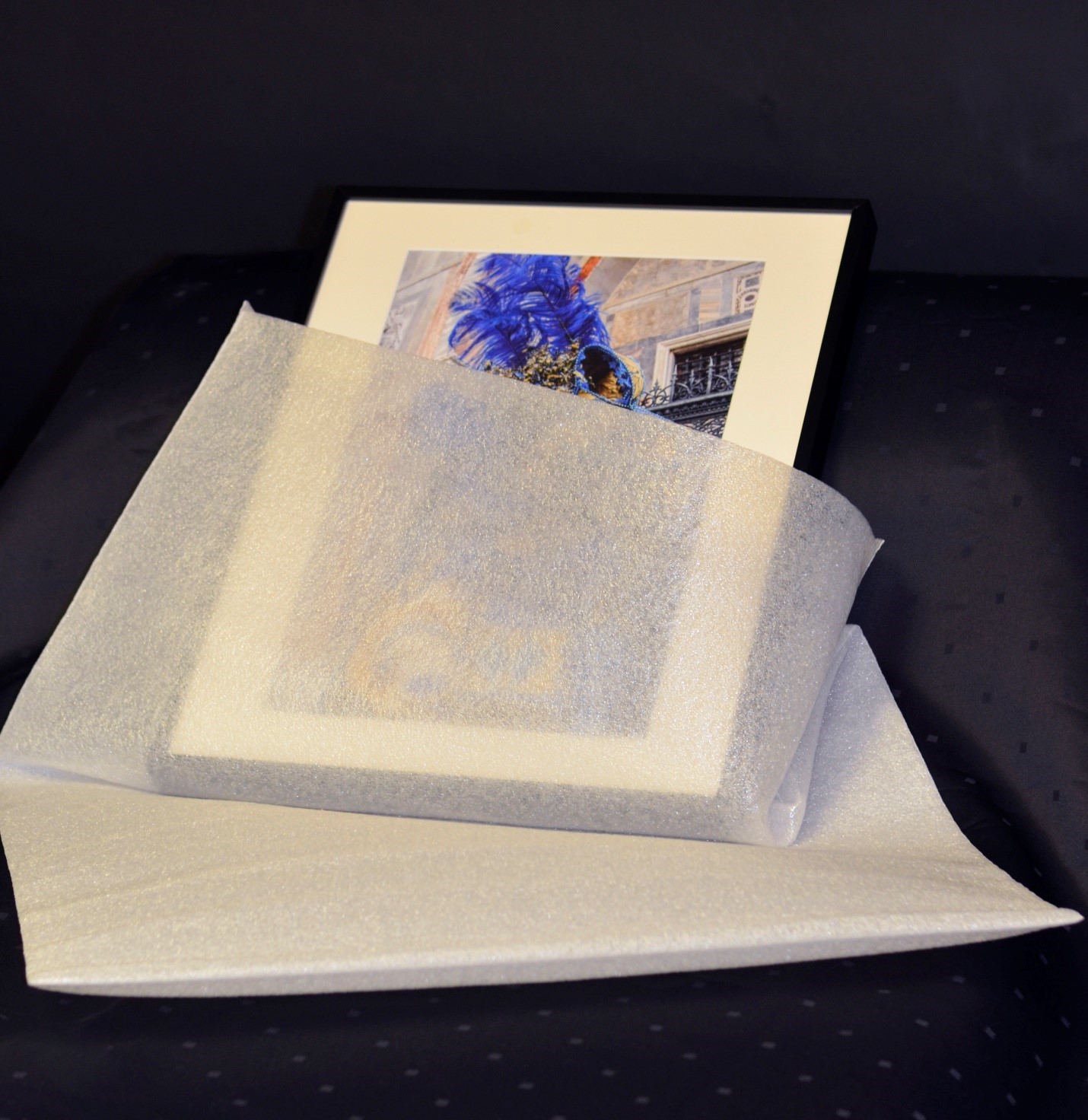 Foam Pouches Now Available at The Artistic Image
For a few years I (Bob) have been using large foam pouches for delivering completed framed prints. Recently I have been having customers requesting to purchase more of them. These bags are great for transporting framed images or for storage. They are currently available in two sizes, 18x24- and 24x36-inches. They are made of non-abrasive 1/8th inch thick Polyethylene foam.
Pricing is as follows:
18 X 24 $2.00 each
36 X 36 $4.00 each (this size will be available in the near future)


Email Bob for additional information...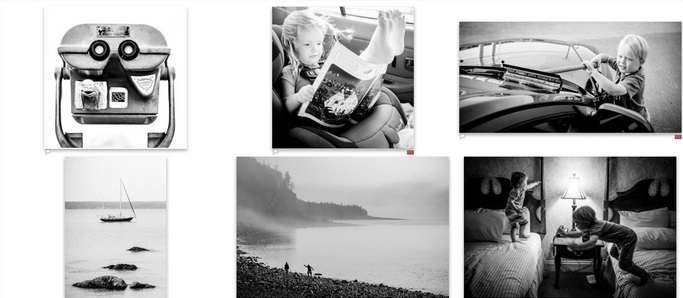 25 Practical Photography Projects for the New Year
So many photographers become stale in their pursuit of photography. Perhaps your hard drive overflows with tens of thousands of photos, yet somehow your photography seems to have become stagnant?


A new year is upon you and with this fresh beginning comes a chance to renew your love of photography. Perhaps there is no better way to do this than with practical photography projects.


Study your old photos: You might be surprised by what you find when you sift through your old photos. It's the perfect way to measure your improvement and growth as a photographer. Take as long as you wish to work on this project.


Hang your collection (above): Raise your hand if you've already got stacks of photos stored away in albums and boxes? A perfect project for you is to find a place in your home or studio to display your printed collection. Maybe you know a small business owner or hotel manager who would appreciate displaying your collection for a while.
Canon to Ignore EF Lensesand Focus Entirely
on RF in 2019: Report
If you've been itching to see what the next Canon EF lens announcement will be, you may have to wait over a year to find out. Canon is reportedly pausing EF DSLR lens announcements entirely in 2019 to focus on catching up in the full-frame mirrorless camera war with new RF mirrorless lenses.
Canon Rumors reports that while Canon hasn't released an official RF lens roadmap like Nikon has for its Z Series lenses, info from sources is allowing an unofficial lens roadmap to come into focus.
Up to 7 new RF lenses may be announced over the coming year. The first set is said to be a "holy trinity" of f/2.8 zoom lenses featuring a 16-35mm f/2.8L, a 24-70mm f/2.8L, and a 70-200mm f/2.8L IS (or lenses with similar specs). There's also said to be a 105mm f/1.4L, 85mm f/1.8 IS STM, a macro, and a non-L kit lens on the way.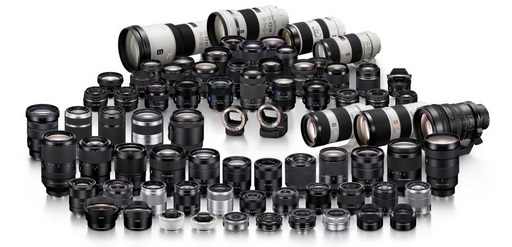 The best Sony lenses in 2019:
find the right one for your camera
Sometimes, it helps to take a step back from broader discussions on creativity to look at the truly fundamental elements of composition. Although there are countless elements of composition in art as a whole, this article covers the ten most important that are specific to photography – critical parts of nearly every photo you take. They're divided into two main categories: objects, and their relationships. These are nothing less than the building blocks of creativity.


The first six elements of composition are simply different types of objects you may find in a photo, ranging from simple to complex. These elements do not depend on anything else in a photo, or upon the borders of your composition itself. Every object in your photograph exhibits these characteristics to a degree, sometimes obviously and sometimes hidden.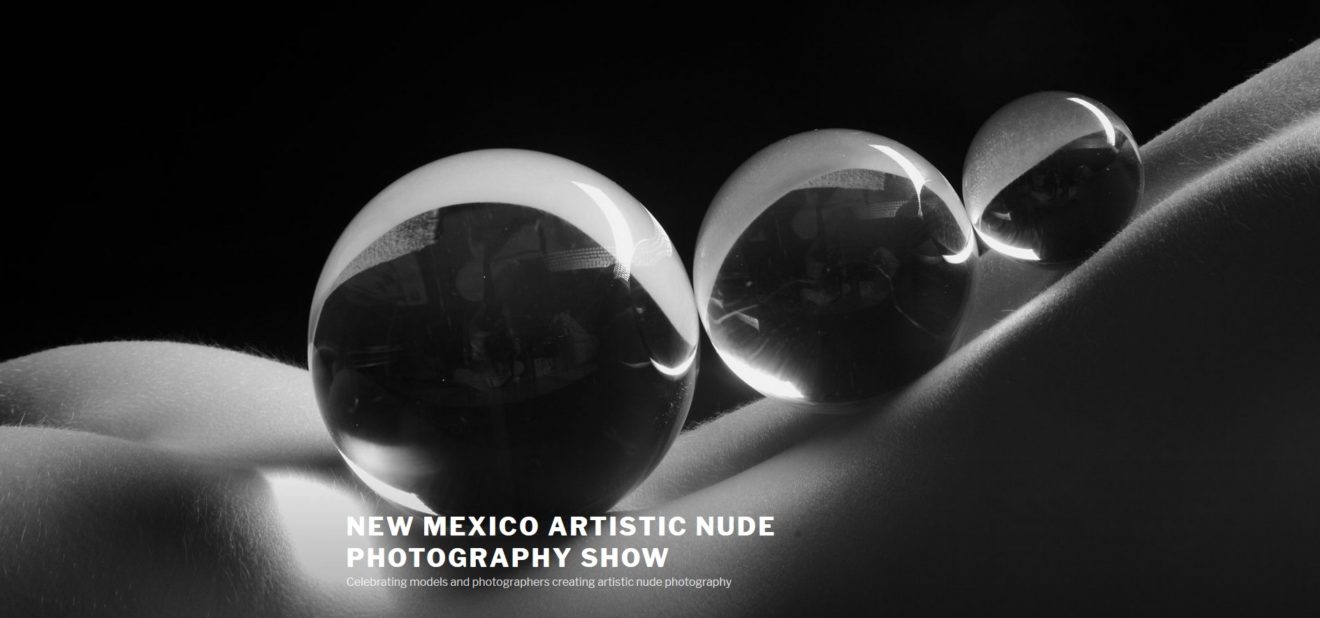 New Mexico Artistic Nude Photography Show 2019
set for March at The Gallery @The Artistic Image
This year's edition of the New Mexico Artistic Nude Photography Show is looking to be better than ever. As more New Mexico photographers enter the show each year, quantity is much higher and quality is even better. Final details are still being worked out, but when they are you will be the first to know.


The nude has been a part of human artwork as long as there have been humans. Because of our society's views on nudity, rarely do people have an opportunity to view well-done artistic nude photos. We are out to change that in our part of the world.
Only photographers with some tie to New Mexico can enter the show.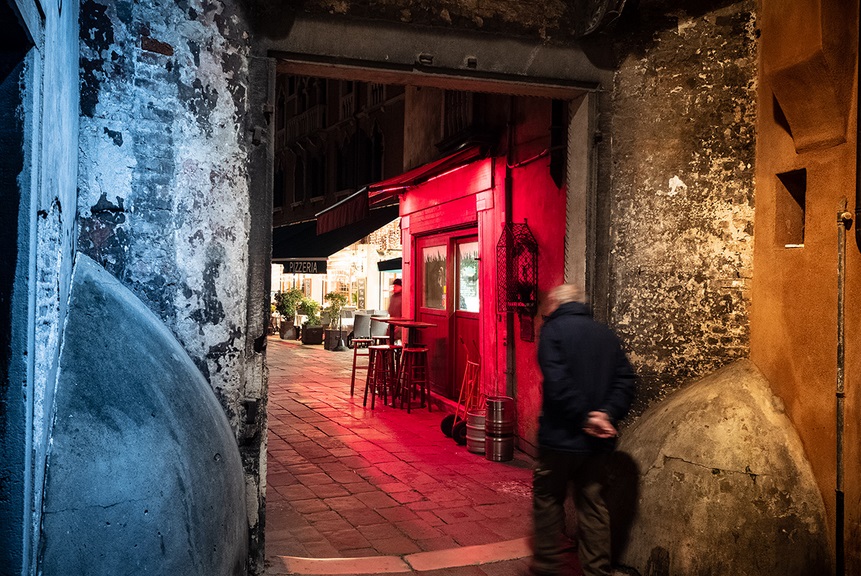 10 Upgrades for 2019: Craft & Vision

I spent last month photographing Venice, then London briefly, with the Leica Q—a beautiful full-frame mirrorless camera with a fixed 28mm lens. It's brilliant; one of my favourite cameras, ever. The sharpness of the lens is astonishing, as are the tonal qualities, the contrast, and the speed of focus. It's gorgeous. The photographs it makes are amazing, too. And if you're asking me if you should upgrade in 2019, the answer is yes! Absolutely! But it's not what you think. Keep reading.


For years I've been telling anyone who would listen that it's not about the gear. And for years some of you have nodded knowingly, while others have pushed back telling me it was easy for me to say; after all, I already had a bag full of gear. But isn't it exactly the guy with the bag full of gear that you should trust when he tells you it's really not the gear that matters? The one who says, yes, the gear has its place, but it's not the thing that will stand between you and the photographs, and I should know because I've tried it all?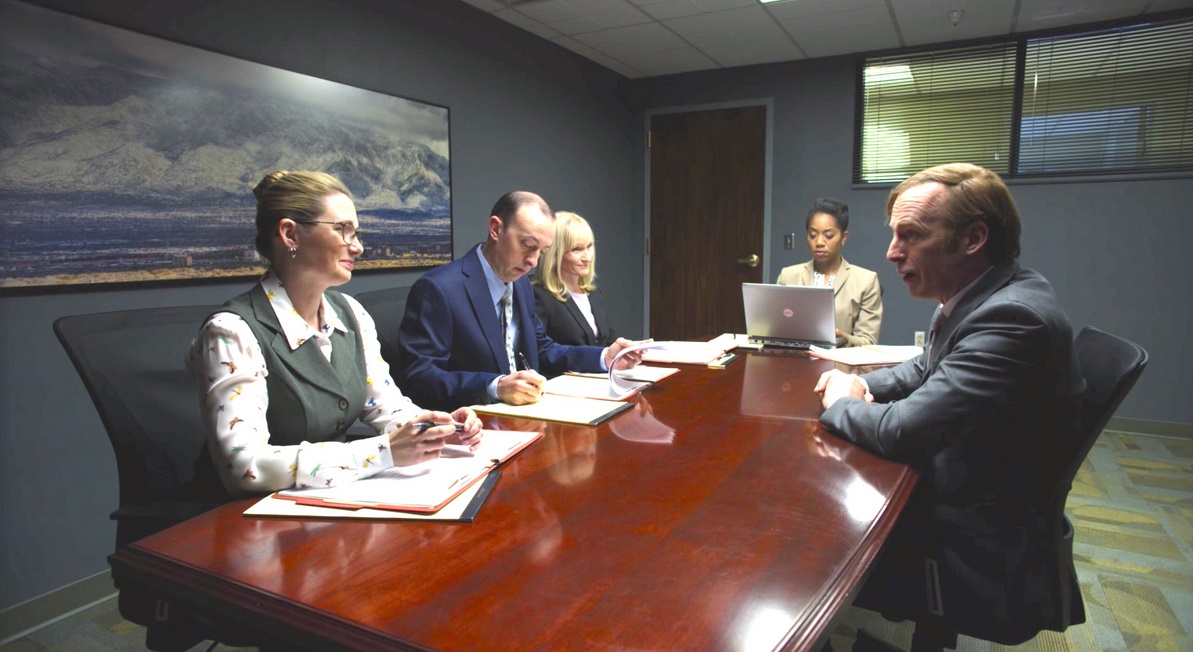 A Much Overlooked Place to Sell Your Work
Mostly, of course, decisions made in meetings in conference rooms are not so momentous. Still, today's cities and towns are full of buildings which are in turn full of with conference rooms and meeting rooms. Office buildings all over New Mexico come equipped with conference rooms. In government buildings public servants meet and make decisions affecting us all. Captains of industry move resources in search of profits, lawyers meet with clients, engineers and contractors plan buildings, movies and TV shows are written


Meeting rooms are everywhere and they need décor. They need art. Ask the makers of movies and TV shows. When they film scenes in conference rooms, they acquire art. Note the photograph on the wall of this scene from a recent episode of "Better Call Saul". That photograph of the Sandias behind the conference table? That is a photograph by our own gallery member Knate Myers.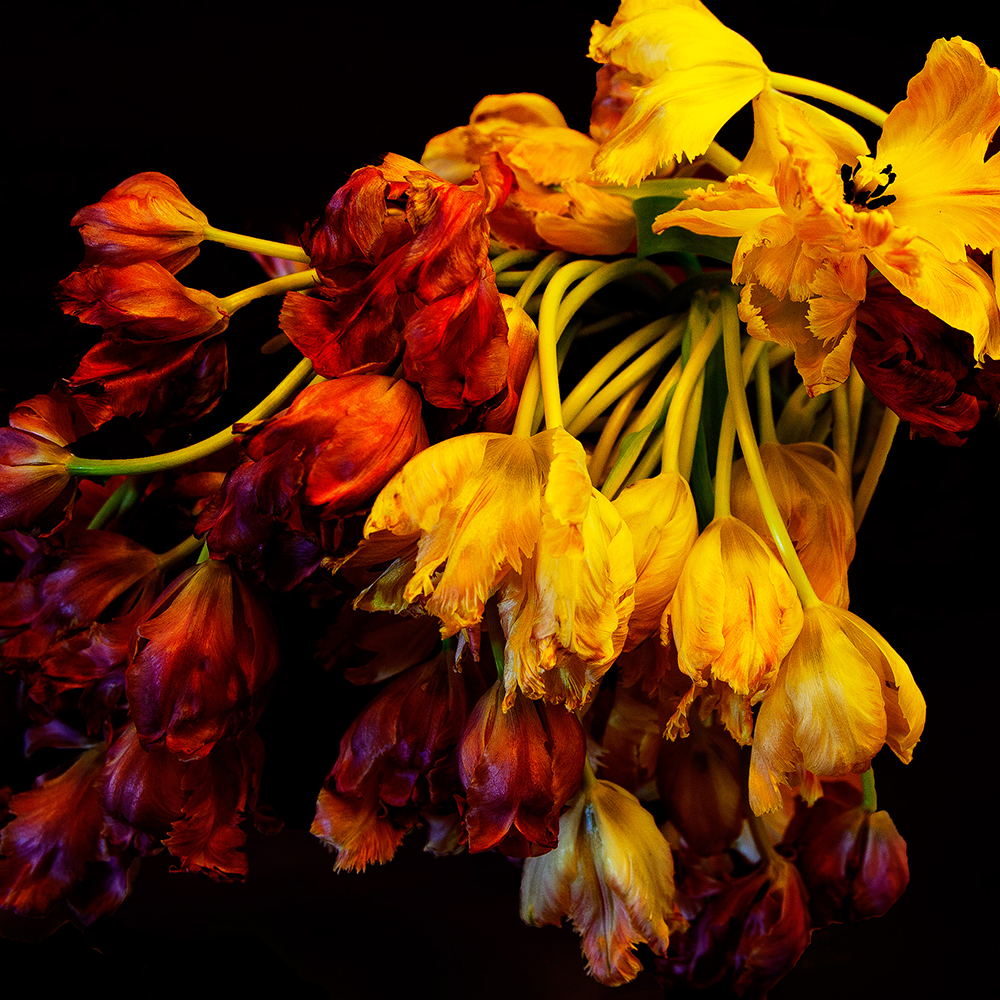 Color It Red 2019 Deadline Approaches
Like last year, the Grand Prize winner will have her/his portfolio published as the Featured Artist in Shadow & Light Magazine, with the extra bonus in the form of also being the cover artist. Four-six runners-up will each have their portfolios published as a Showcase Portfolio.


Up to 10 finalists will have one of their images selected to be included in the Single Image Showcase, a full page for each image. Up to 25 finalists will have their work featured in the Color It Red 2019 Gallery at shadowandlightmagazine.com, which will be announced February 8, 2019.


Click on the link, below, for additional information.


Image: Alan Gaynor Color It Red 2019 entry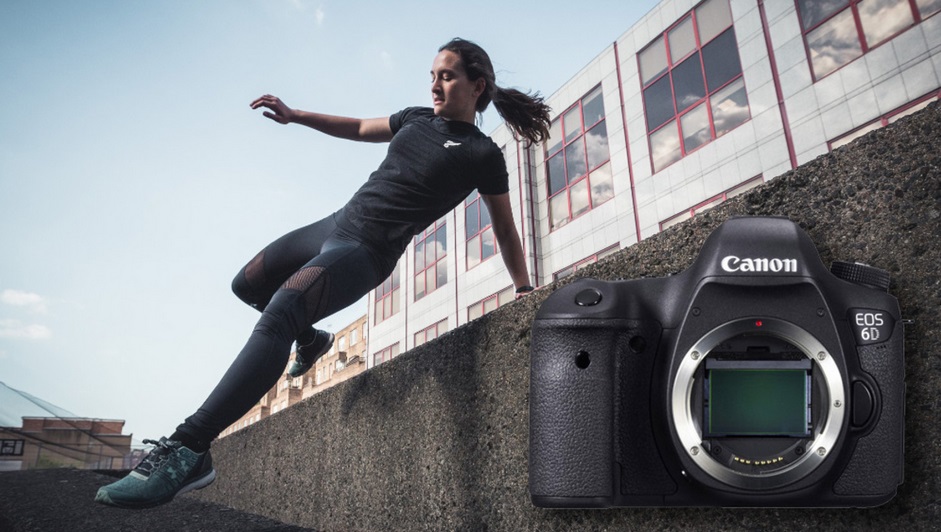 Saying Goodbye to My Trusted Companion:
The Canon 6D Mark I
After almost five years of adventures, it is finally time to upgrade. My Canon EOS 6D Mark I has served me well, and it's been a reliable companion that I'm sorry to consign to bubblewrap, parcel tape, and eBay. Over the years, I've become quite attached to it.


In early 2014, I was in need of an upgrade. My 5D Mark I was starting to feel dated, and I began the long process of researching my options. Having sunk money into a couple of L lenses, stepping away from Canon's ecosystem felt impossible. My choice seemed to be between the 7D Mark I, the 5D Mark III, and Canon's first foray into a stripped-down, lightweight, full-frame body: the 6D.