Shadow & Light Magazine, Color It Red 2020!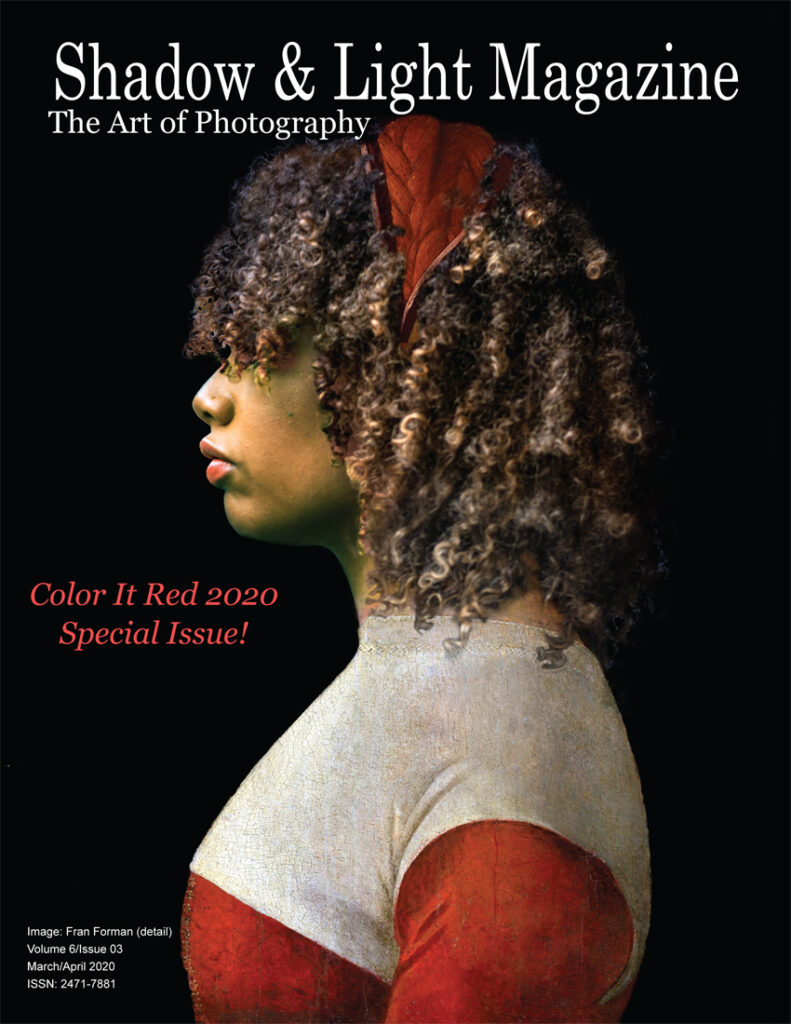 Hello, everyone! Shadow & Light Magazine, March/April 2020 issue is here!
We are proud to present Feature Showcase portfolios by :
• Fran Forman: (cover image, left)
• David Duplessie
• Patricia Christakos
• C.E. Morse
• Barbara Cole
• Lori Pond
• Karen Tillison
Color It Red Mini Portfolios:
Barry Brukoff: Abstract Walls
Barbara Leven: Enchanted Earth
Endpaper: Tim Anderson, Graphic Intimacy #5448

Last chance! We are continuing to offer new annual subscriptions at only $10 until 4/30/2020! Click the link below to take advantage of this great offer! The previous issue will be attached to this offer.
When you click on the button, not only will you receive a savings of $4.50 off the regular price but you will also be able to download the current issue at no additional cost!
Click on the link to take advantage of this Special Issue offer!