Shadow & Light Magazine, July/August 2019

Welcome to Shadow & Light Magazine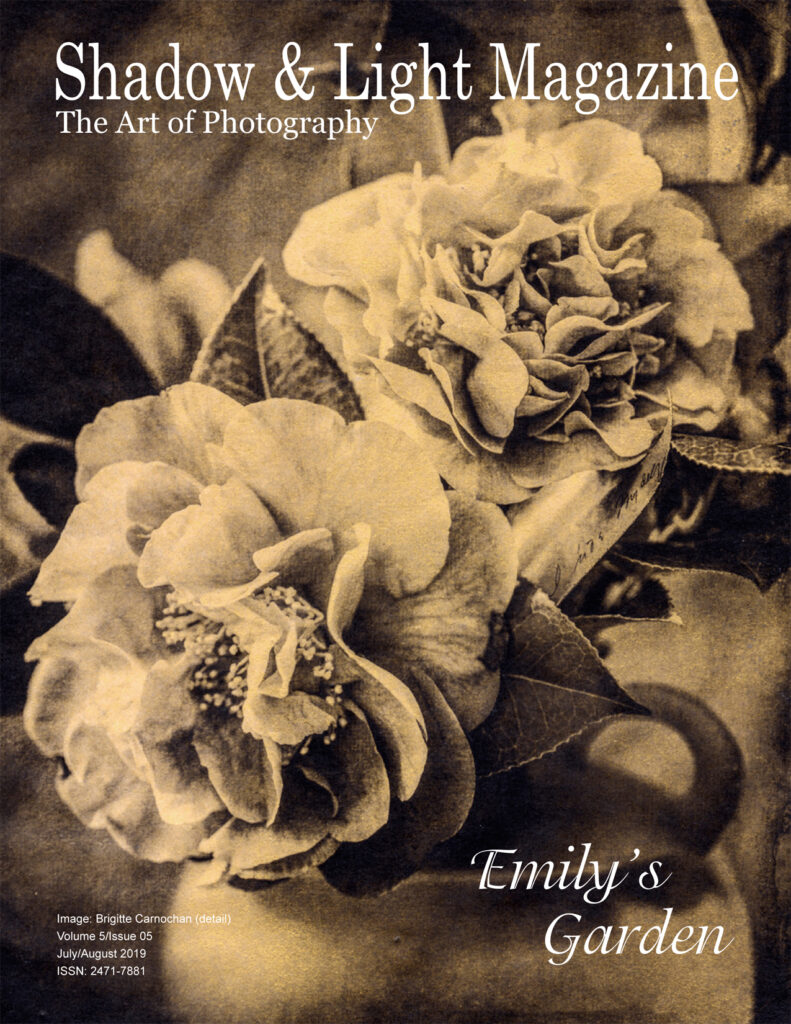 Hello, everyone! Shadow & Light Magazine, July/August 2019 Issue is here! The following photographers are being featured in this issue:
• Brigitte Carnochan: Emily's Garden (cover article)
• Bernd Obermann: New York in Black and White
• Brian Van de Wetering: A Hand in Acting
• Kimberly Chiaris: Retrospective 2019
• Jody Miller: Northwest Odyssey

Rounding out this issue: Alain Briot, Letting Go, Simplicity; E.E. McCollum, On Reading; Steve Immel, Vestiges
 We are continuing to offer new annual subscriptions at only $10. Click the link below to take advantage of this great offer! There will be a special bonus waiting for you on the other side.
When you click on the button, not only will you receive a savings of $4.50 off the regular price but you will also be able to download the current issue at no additional cost!
Click on the link to take advantage of this Special Issue offer!