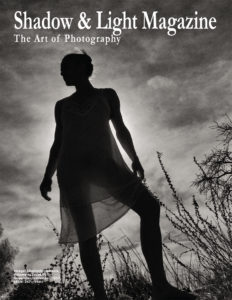 Welcome to the November/December 2017 issue of Shadow & Light Magazine. Thanks to all those who have purchased single issues as well as those who have purchased the annual subscription, especially at the new limited time lower price. (View Table of Contents below.)
You can view what is in the new issue by clicking on the "In This Issue" tab at the top of this page.
We have worked very hard to bring this issue to you and hope that you will fully enjoy it.
If you would like to sign up for an annual subscription for only $14.50 click on the link below.
By purchasing the Annual Subscription you will save $5.00 off the Single Issue price ($3.50/each).
• Note: When you subscribe you will receive the next available issue as the start of your subscription. For example, if you subscribed today your first issue will be the May/June, 2019 issue publication. At the time of that release (3/15/2019) you will be notified of the appropriate download link. If you have any questions at all, let me know, here.
Click on the image below to purchase an Annual Subscription:


Gift subscriptions are not available at this time.
If you have any questions or considerations, please contact us, here.
Black & White Special Issue
Table of Contents:
Featured Photographer:
• Elizabeth Opalenik
Showcase Portfolios:
• Mary Anne Mitchell
• Carol Erb
• Jim Kazanjian
• Cole Thompson
• Jamie Johnson
• Dotan Saguy
• Mitchell Hartman
Articles:
• Mindful Matters: E.E. McCollum, Photographs as Experience
• Artful Inquiry: Alain Briot, Part 4, Abstraction in Black-and-White
• Endpaper: Angel, Tim Anderson
Thank you,  in advance, for your consideration and interest in Shadow & Light Magazine.