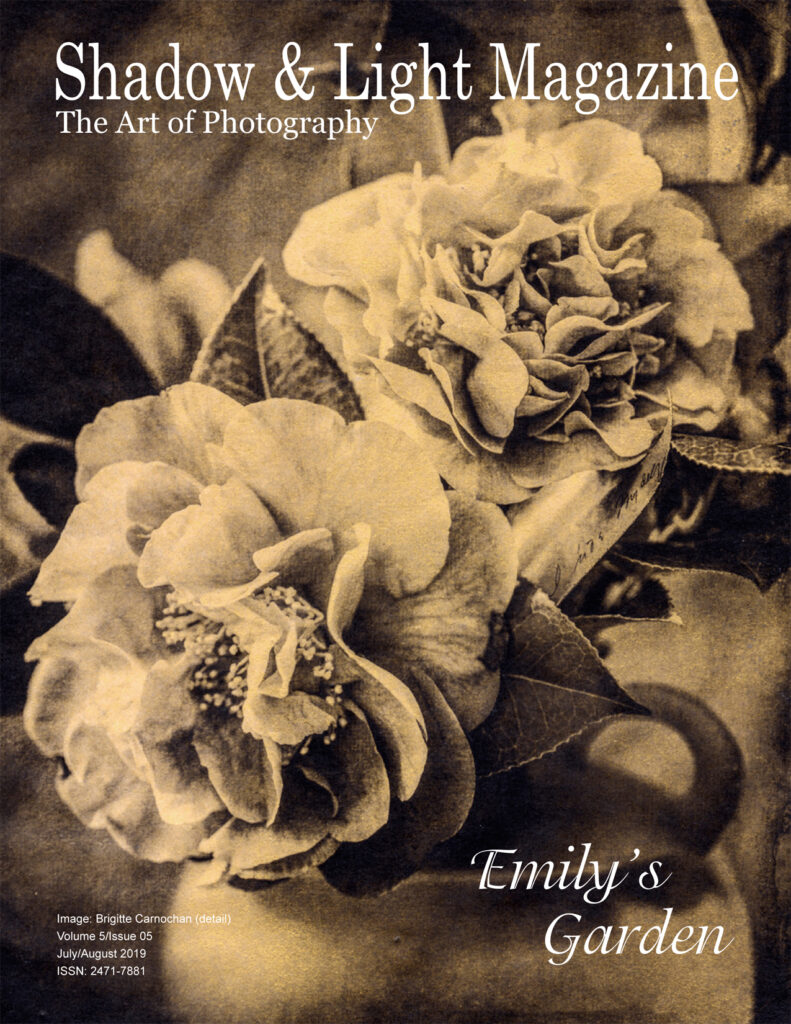 Welcome to the July/August 2019 issue of Shadow & Light Magazine. Thanks to all those who have purchased single issues as well as those who have purchased the annual subscription, especially at the new limited time lower price. (View Table of Contents below.)
You can view what is in the new issue by clicking on the "In This Issue" tab at the top of this page.
We have worked very hard to bring this issue to you and hope that you will fully enjoy it.
If you would like to sign up for an annual subscription for only $14.50 click on the link below.
By purchasing the Annual Subscription you will save $5.00 off the Single Issue price ($3.99/each).
• Note: When you subscribe you will receive the next available issue as the start of your subscription. For example, if you subscribed today your first issue will be the September/October, 2019 issue publication. At the time of that release (9/15/2019) you will be notified of the appropriate download link. If you have any questions at all, let me know, here.
Click on the image below to purchase an Annual Subscription:


Gift subscriptions are not available at this time.
If you have any questions or considerations, please contact us, here.
Table of Contents:
Shadow & Light Magazine, July/August 2019
• Brigitte Carnochan: Emily's Garden
• Bernd Obermann: New York in Black and White
• Brian van de Wetering: A Hand in Acting
• Kimberly Chiarist: Retrospective 2019
• Jody Miller: Northwest Odyssey
Special Single Image Showcase: Lewis Anderson, Barbara Cole, Barbara Collins, Jack Curran, John Custodio, David Duplessie, Susan Hillyard, Andrew Ilachinsky,Rosanne Olson, Wendi Schneider, Elizabeth Siegfried, Janney Claire Alexi, Terri Gold, Lori Pond, Karen Schuenemann
Rounding out this issue: Alain Briot, Letting Go, Simplicity; E.E. McCollum, On Reading; Steve Immel, Vestiges; Dan Shaffer, Making It Work
Thank you,  in advance, for your consideration and interest in Shadow & Light Magazine.