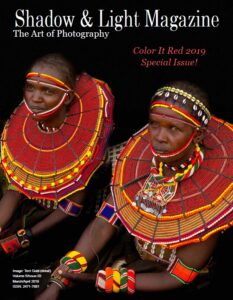 Like last year, the Grand Prize winner will have her/his portfolio published as the Featured Artist in Shadow & Light Magazine, with the extra bonus in the form of also being the cover artist. Four-six runners-up will each have their portfolios published as a Showcase Portfolio. Up to 10 finalists will have one of their images selected to be included in the Single Image Showcase, a full page for each image. Up to 25 finalists will have their work featured in the Color It Red 2020 Gallery at shadowandlightmagazine.com, which will be announced February 15, 2020. (Color It Red 2019 Cover Winner, Terri Gold, left). To view the 2019 Color It Red Gallery, please click on the drop-down menu above.

Color It Red 2020 Basic Guidelines
• Final Entry Fee: $20 for 10 images until January 15, 2020. Click on PayPal link below to pay.
• Size: • All images need to be 100dpi, 8×10-inches (or equivalent), jpg/tiff. If you are chosen as a finalist, you will be contacted to submit higher resolution images for the print issue of Shadow & Light Magazine.
• All entries can be of any style as long as they are photo-based, and have some element of the color red.
• Image Deadline: Midnight January 15, 2020.
• Winners: All winners will be announced February 15, 2020
…You can send your images through "wetransfer.com" (single images or folder)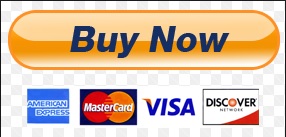 Jurors: Tim Anderson, Ann Hart Marquis, Pat Berrett
Copyright Notice: All entrants retain individual copyright protection. Images will be used only for promotion and publicity of this contest. If any other use is desired the copyright owner of that image(s) will be contacted.