What's happening at Shadow & Light Magazine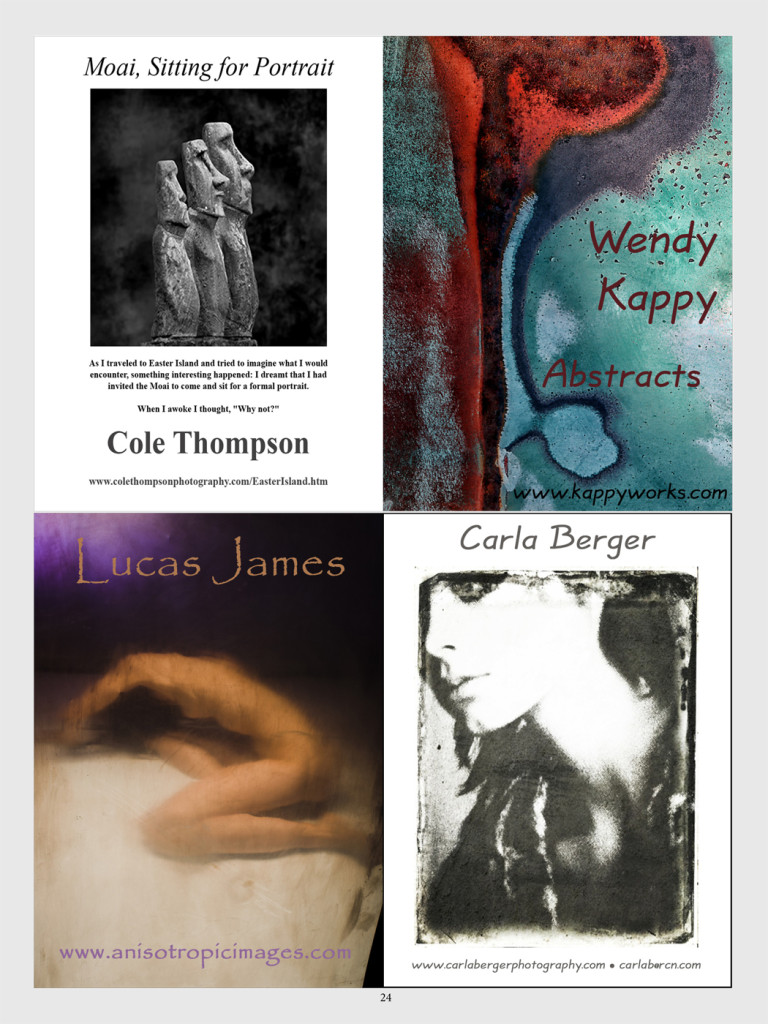 • After fielding quite a few requests, we have decided to create a special section of quarter-page ads in the magazine for Photographer Only Ads (example, left). Shadow & Light Magazine itself is 11×14-inches so your quarter-page ad will be a good size to make a great impression on collectors, gallerists, curators, etc. Just go to the "Special Offer Advertising" tab (above) to find out more.
• My Art Director (Ann) and I are going through our Showcase Portfolio and Single Image Showcase entries to select those that will make it into the May/June 2015 issue of the magazine. We are receiving some incredible submissions. Have you submitted yet?
• Our subscriptions have just passed the 200 mark, and single-issue downloads continue to accumulate. Thanks to all who have signed up and downloaded. We appreciate your new and continued interest in Shadow & Light Magazine.
• Don't forget to subscribe to the FREE photography newsletter from our sister product, Red Dog News, which is in its eighth year of continuous publication, with more than 5,000 subscribers in 129 countries.If you would like to see a current issue, click here. Click on the link in the sidebar (right) to subscribe.
• Also over on the Red Dog News site is entry information for our IMAGE New Mexico 2015 photography call-for-entry. Click here for additional information.